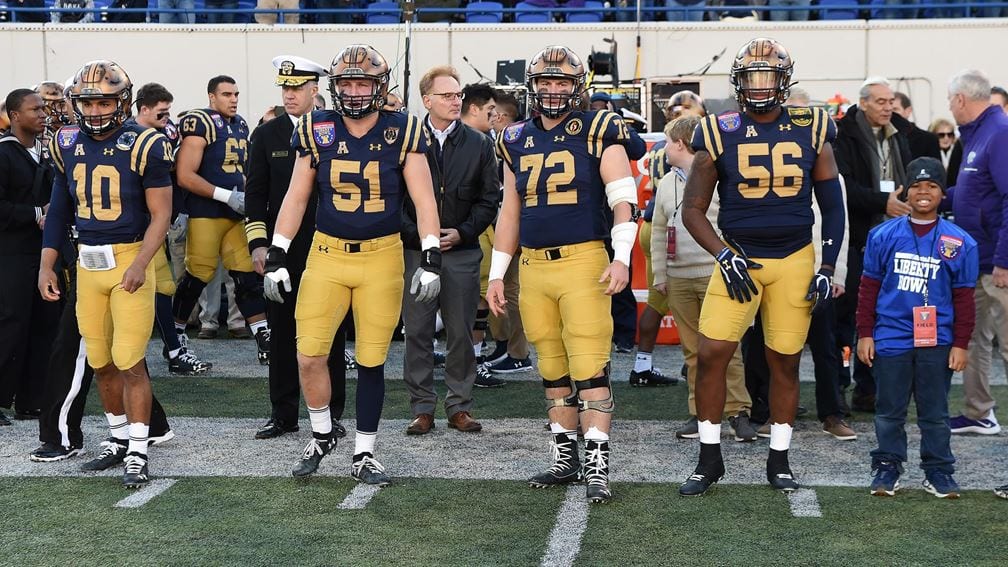 An Insider's View of Navy Football
I've had a chance to catch up on my reading lately since all sports have been on hold. But before I even start, I want to clarify the title of this post. I am not the "Insider" mentioned. That would be a gentleman named T.C. Cameron. He's the author of Navy Football: Return to Glory. I came across this book last week while browsing on Amazon. The synopsis was interesting, so I decided to buy it since I was more than half way through my latest Jack Reacher novel. This Cameron book would be next on my list. I got it on Tuesday, and the first thing that I noted was the foreword Bill Belichick wrote.
Now, those of you who read my post last week know that I am a huge Miami Dolphins fan. So by default, I am not a big Belichick guy. But the one thing I've always respected about him is the value he places on his connection to Navy Football. Belichick grew up around the program. He was a constant fixture at the Mids' practices because his father Steve was on the coaching staff for 34 years. The New England coach even caught passes from Roger Staubach in practice as a kid. That had to be pretty cool. I usually finish one book before starting another, so I decided to just read Belichick's foreword and save the rest for later.
Change of Plan
I finished the book in less than 24 hours. It was a very compelling foreword. Belichick did a really nice job of sharing his experience being around the Navy Football program while setting up the rest of the story. And T.C. Cameron did the rest.
What I'd like to do now is share my review of this book with all of you. I'll get into a little more of the details and discuss what made it so interesting to me. It all begins with the author's ability to dig deep and find the reasons why certain events occurred. So let's get started.
Cameron's Access
T.C. Cameron spent six years covering Navy sports at the Annapolis Capital Gazette from 2009 – 2015. That means he had direct access to the coaching staff. And like any good journalist, he developed relationships with past and present coaches, players and administrators that produced some really great insights. I'll do my best not to give too much away as we continue with our review.
The Layout
I do like the way the book progresses. As you might expect, it's basically chronological. But Cameron does devote three breakout chapters to Navy's rivalries with Air Force, Notre Dame, and of course, Army.
The book begins with the 1950 season. He does provide a little bit of backstory to level set the reader. At that point, the Navy Football program was in a complete state of disarray. From there, Cameron walks us through five key periods that bring us to the present day. And he does it with a writing style that keeps you turning the pages. The book's main body is 130 pages, but Cameron includes 53 more pages split into five really interesting appendices. I'll go into that a little bit more later, but seriously, when was the last time you ever heard a reader describe the appendix in a book as interesting?
Things I Really Liked
Three aspects about this booked jumped out at me. First, Cameron does a very nice job weaving the story together. Second, he takes the time to dig deeper into Navy's three big rivalries. And finally, the content in the Appendix section provides some extra attention to detail I really appreciated. Let's look at each element more closely.
Great Story-Telling
I began reading Navy Football: Return to Glory on the same day it came in the mail. From the very start, I could tell that Cameron knew how to tell a story. He does a great job connecting the reader with the different coaching personalities. We learn that Eddie Erdelatz's bombastic nature was just what the doctor ordered when it came to getting Navy back on the right track starting in 1950. The success he brought to the program during the ensuing decade should have pleased the administration beyond belief. But there was more to that story. Cameron continues giving us that insider's, behind-the-scenes look as he takes us through the next 60 plus years. That is the mark of a really good story-teller.
The Rivalries
Another thing I found pretty riveting in this book was T.C. Cameron connecting the dots between Navy Football's resurrection and the rivalry with Air Force. Though it doesn't have the history of the one with Army, the Mids are no less motivated to beat the Falcons every time they square off. Cameron discusses Air Force's success throughout the '80s and '90s. Then he shows how that success helped the powers that be in Annapolis understand what needed to be done for Navy's program to rise from ashes. Finally, he shows later in the book how that really should have happened five years earlier.
The Appendix
Cameron uses the appendix to drill down a little further into Navy Football history. He discusses unforgettable games and unforgettable seasons. Then he follows that up with his take on the the greatest of all time Navy players and coaches. In the last appendix, Cameron pays tribute to a Navy quarterback taken from us way too early. And finally, he discusses how the triple option offense (one that some call antiquated) creates so much misery for defensive coordinators, while being the basis for some of the innovative schemes currently used by offensive coordinators today. This is true at both the college and pro level. Just look at how some of these spread offenses use the run, pass option (RPO) package.
Things I Would Tweak
T.C. Cameron did a great job on this book chronicling the history of Navy Football from 1950 to 2016. There were a couple minor adjustments I would make if he ever chose to put out a second edition. So I'll take a few minutes to touch on them here.
Color Enhancement
I loved the photo used for the book cover. And there were several great pictures throughout the book. I am also a big fan of black and white photos. The monochrome look enhances the visual story in certain situations. This is especially true in the photos from the games in the '50s and '60s.
That said, I think a few color photos would have been pretty cool too. For example, on page 89 there is great crowd shot right after the 2007 game against Notre Dame that ended the streak. They are getting ready to sing "Navy Blue & Gold". You see the players from both teams and the Notre Dame marching band on the field, and the Brigade in the crowd. I think that would have made a great color photo. There were other good candidates as well. I totally get the reasons for the choice to go with black and white photographs. Color pictures can tend to really impact production costs. It certainly didn't take away from how much I enjoyed the book. But adding adding a little color can serve as a nice balance.
One Terminology Fix
There is only one other tweak I would have made prior to publishing. It concerns using the right terminology. To be fair, I doubt that anyone other than those close to the Naval Academy even picked up on it. But in the interest of striving for perfection, I'll clarify it here.
Navy suffered a hugely disappointing loss to Air Force in 2011. Fullback Alex Teich was so ticked off that he left the field before the playing of the Falcons' alma mater. Cameron referred to this as "a huge honor code violoation." Teich's premature departure clearly flew in the face of tradition. And it was definitely a major breach of team rules. But it certainly didn't rise to the level of an honor violation, which states that a Midshipman will not lie, cheat or steal. It's an important distinction for those of us familiar with life at Annapolis. In the end, Cameron wrote an excellent book. So, it's hard for me to get too bent out of shape about something like this.
Add This Book To Your Library
If you are a Navy Football fan, this book belongs on your shelf. T.C. Cameron went the extra mile in researching it. And you can tell that by the level of detail he goes into when explaining the relationship between the coaches and the Naval Academy administration. The service academies in general provide coaches with a unique set of challenges, and Cameron does an excellent job bringing that to light. He points out that Navy's recent success began with Chet Gladchuk hiring Paul Johnson. And with it came a seismic shift in the team's culture. But even more importantly, the Naval Academy Athletic Association and the Administration finally got on the same page. They had found a formula for success without compromising the institution's mission. And based on the results over the last two decades, it's hard to imagine them ever going away from it.
Incidentally, another book that I consider to be required reading for Navy Football fans is A Civil War by John Feinstein. He currently writes for the Washington Post, but at one time he also provided color commentary for the Navy games on the radio. Feinstein is a true advocate for the service academies and their athletic programs. If you haven't read this excellent book on the Army-Navy rivalry, I would highly recommend it.
One Final Note
There is a sentence in my very short biography below that reads, "I hope you enjoy reading this content as much as I enjoy writing it." That's not me blowing you guys a bunch of smoke. I truly mean it. There's nothing I like more than brainstorming ideas for the next feature and doing the legwork to pull it all together. It's really fun to get your reactions and feedback.
By the way, if you plan to purchase this book, you can order it by clicking here. It will take you to the page on Amazon. As an associate, I will earn a small commission on qualifying sales.
Thanks for stopping by. And in the future, I will continue doing my best to bring you entertaining and thought-provoking content relating to Navy sports.
Until next time . . .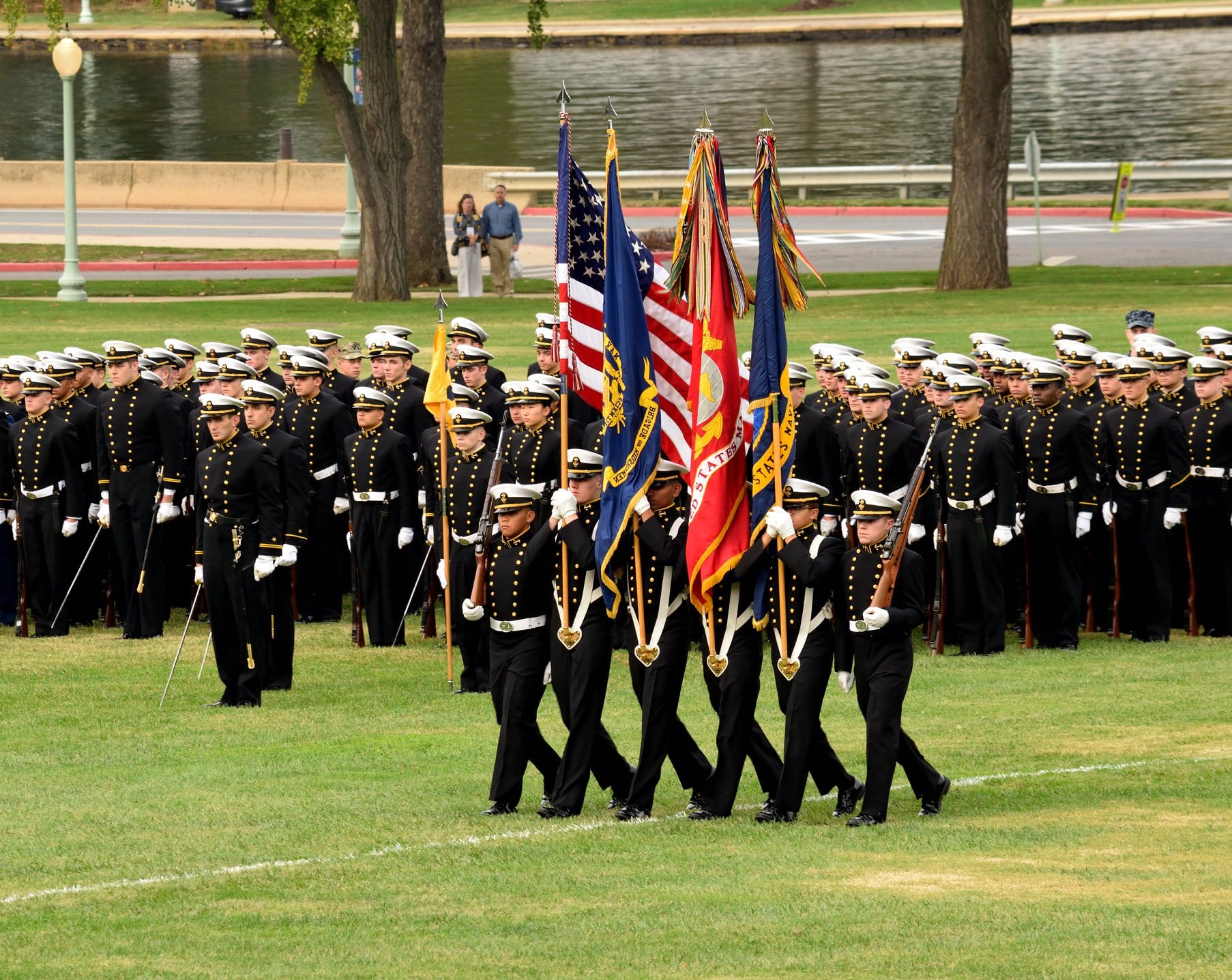 My sincere thanks to Scott Strasemeier, Senior Associate AD for Sports Information at the U.S. Naval Academy for granting permission to use images and video from the Navy Athletics media library. All photos used from this source will be properly credited in the caption. The only exception would be if the photo is used as a feature image where no caption is visible.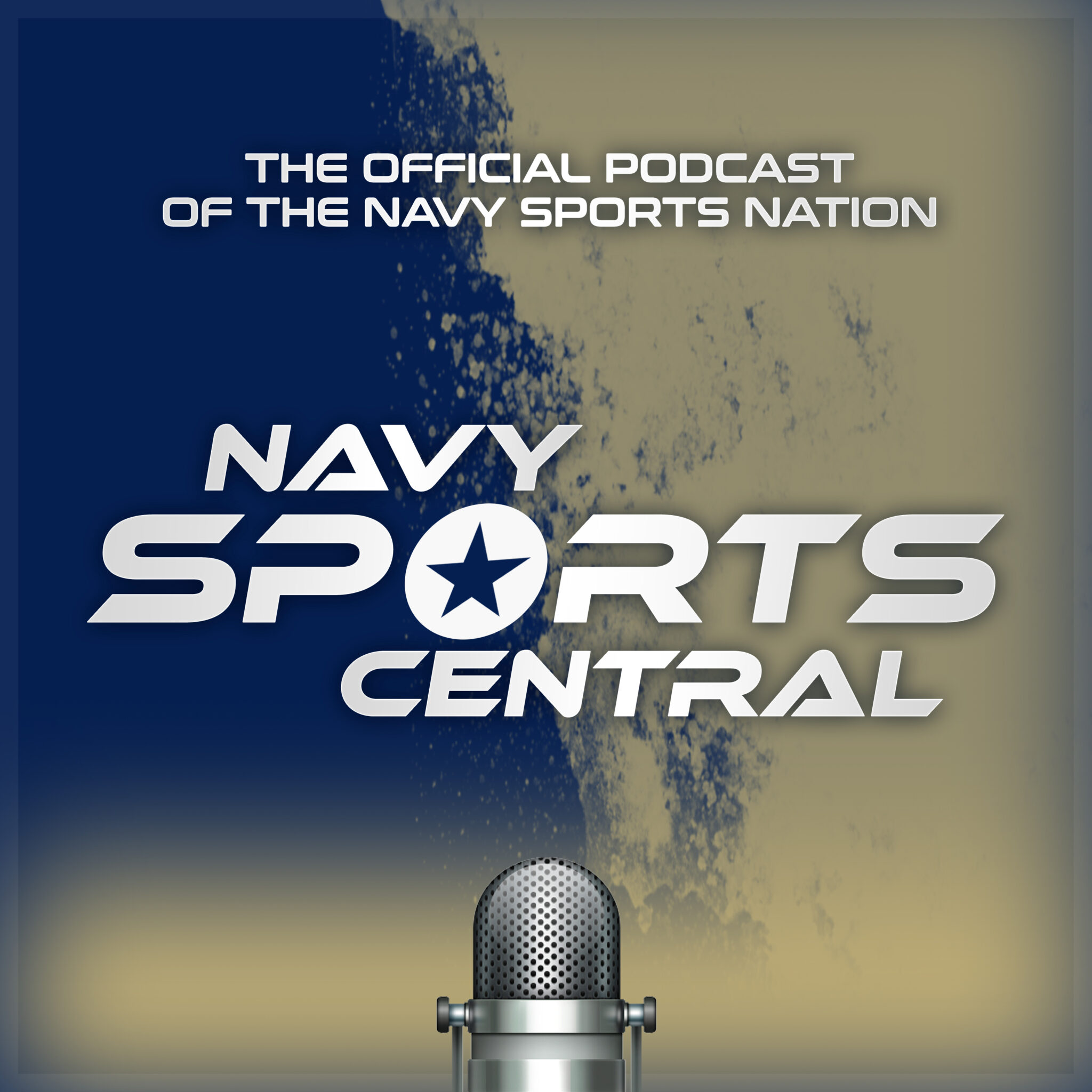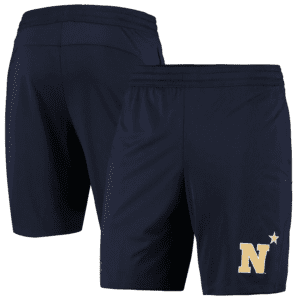 As an affiliate partner, Fanatics shares a small percentage of each sale through these links with the Navy Sports Nation which will be used to maintain the website. Thanks for your support!
Navy and St.Mary's are the only two rugby  programs in the country that have produced two Rudy Scholz Award winners. The award for the collegiate rugby player of the year was first given out in 2016.
Connor McNerney was the Naval Academy's first recipient in 2018. This year, Lewis Gray earned that honor. It was a fitting end to his outstanding career.
Click on the images to buy these two "must have" books for all Navy football fans. As an Amazon associate, I earn from qualifying purchases.
cRA Div. 1 National Championship Highlights
Karl Darden
I am a Navy veteran and a graduate of the U.S. Naval Academy. The idea to start this blog actually came from my classmates. I hope you enjoy reading this content as much as I enjoy writing it. Go Navy!! Beat Army!!