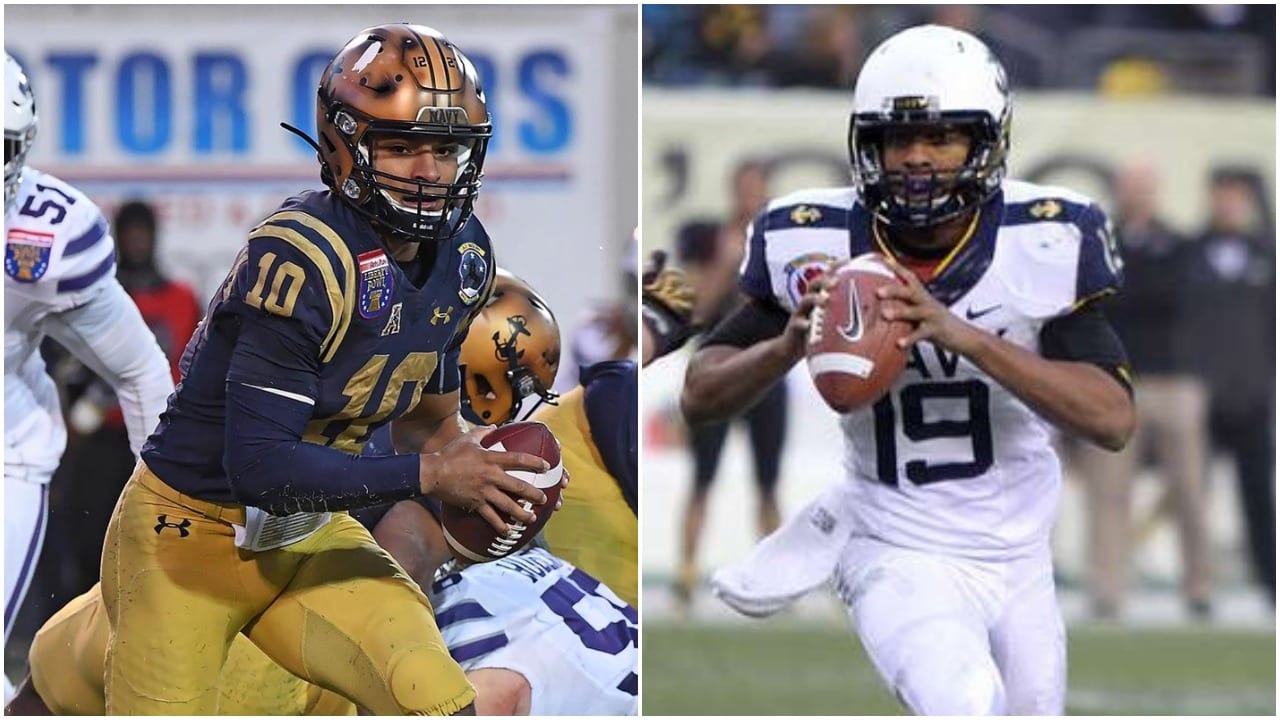 How Do Team Identities Compare With Overall Success On The Field?
Earlier in the season, Navy Coach Ken Niumatalolo shared an interesting thought regarding the formation of team identities. He said that in his experience, a football team's identity tends to match the way the quarterback plays.
That got me a little curious, and two questions immediately came to mind. First, what words best describe how the quarterbacks from Navy's two most recent record setting teams played? And second, how was that reflected in the team's play throughout the year statistically?
So today, we're going to have a little fun comparing the 2015 and 2019 Navy teams. First, we'll look at their quarterbacks. Through an admittedly unscientific method, I'll decide on a word or phrase that best captured how they played. Then we'll use the information available to determine if the team matched that style of play statistically.
And then we'll see if there is enough information to figure out which team was better. Here we go.
The 2015 Navy Midshipmen
The 2014 season marked the end of an era for Navy Football. It was their last year playing as an independent. Starting in 2015, they would be playing in the relatively new American Athletic Conference.
The college football conference landscape underwent some big changes between 2010 and 2014. When the dust settled, the Big East no longer existed.
The American Athletic Conference had taken its place. It was made up of teams from the old Big East as well as excellent programs from Conference USA like Memphis and Cincinnati, Houston, and Central Florida.
There were plenty of fans who were critical of Navy joining a conference. Strategically, it made perfect sense though. The bigger question was whether or not the Mids would be as competitive.
But a closer look at the teams in the AAC showed that Navy had already played several of them in previous years. In the 10 years prior, they had gone against Temple, East Carolina, SMU, Tulsa and Tulane and had done fairly well.
Besides, if there was one one team that was best suited to kick off the program's affiliation with a conference, it was this one. The 2015 Navy Football team had a boatload of experience. And it all started with their quarterback.
The Best Navy QB in the Triple Option Era
Several months ago, I did a three part series on the best Navy quarterback in the triple option era. The program has had some outstanding ones over the years. But over the course of a whole career, Keenan Reynolds stood out as the best.
What was it that made Reynolds so good? The main reason was his ability to grasp the triple option's concepts very early. It's why Coach Niumatalolo eventually named him the starter during his freshman year.
By the time he was a senior, Reynolds' knowledge of the offense had reached a new level. To quote Navy Offensive Coordinator Ivin Jasper, "it was like having another coach on the field."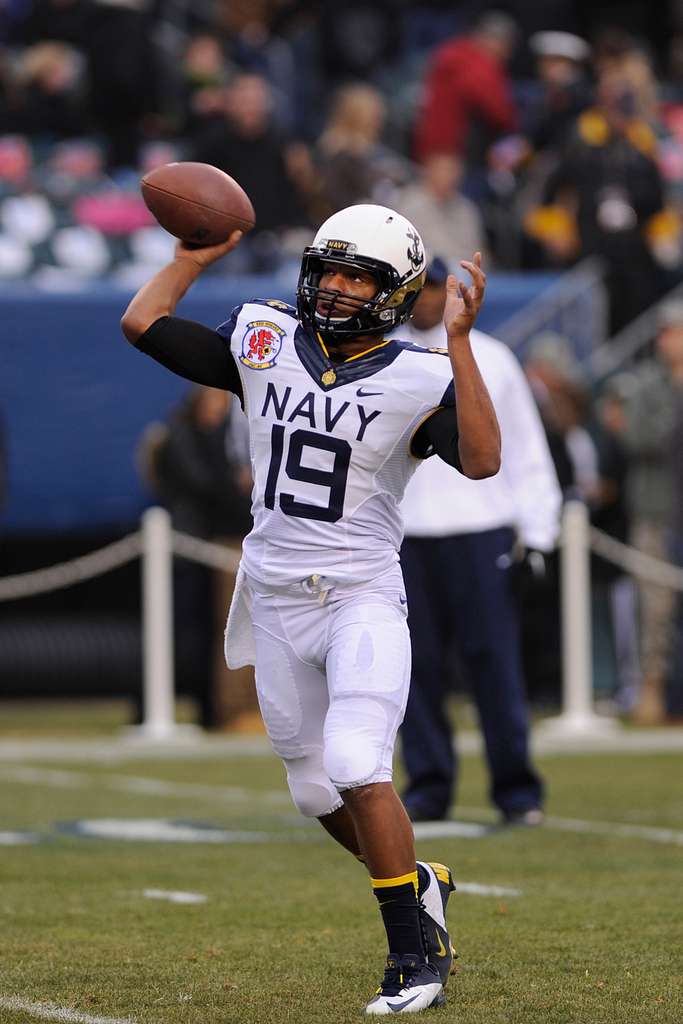 Reynolds was a master of the pre-snap read, no matter how many different looks defenses threw at him. He had a very cerebral approach to the game, and he showed that intelligence repeatedly by getting the offense in the right play prior to the snap.
In fact, if there is one word I would pick to describe Reynolds' playing style, it would have to be cerebral. That's not to imply that he took his time figuring things out. It just means his innate understanding of the offense was a big reason why he was so successful.
He had to make snap decisions, often on the fly. And they were usually always correct. The end result was one of the most productive and efficient offenses that Navy has ever put on the field. And as team identities go, theirs was a clear reflection of their leader's playing style.
The 2019 Navy Midshipmen
There were way more question marks surrounding the Navy Football team going into the 2019 season than there were when they began their first year of conference play. Following that disastrous 3-10 campaign in 2018, the coaching staff firmly stated that Malcolm Perry would be the starter the following season.
That meant the game of musical chairs was over. The Mids started three different quarterbacks in 2018. At the time, Perry didn't have the confidence to run the offense. He had come to Navy as a slotback. Senior Zach Abey was tough as nails, but injuries limited his effectiveness. Garret Lewis was probably the best passer of three, but the option was still inconsistent when he was under center.
Perry was completely committed to playing quarterback during his final year. And he put in the work with Coach Jasper to make sure he was ready.
Navy's Pure Play Maker
By the time the season started, Malcolm Perry was a completely different quarterback. There was no more hesitation when making reads. His pitches to the slotbacks were timely and accurate.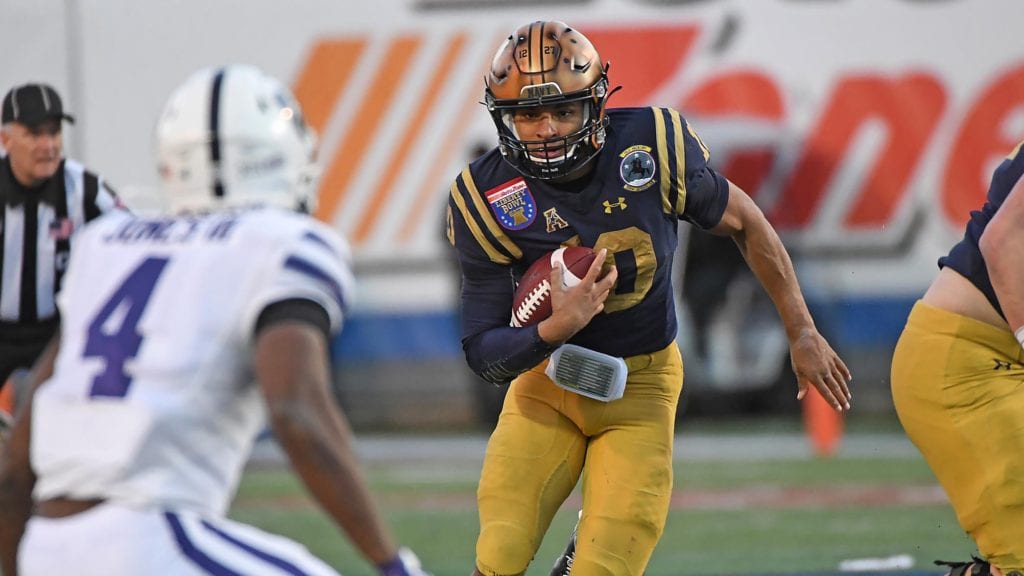 But it was his dynamic running ability that made the offense so scary. It didn't matter where they were on the field. With the ball in Perry's hands, they were just one play away from scoring.
His reads were usually correct. But even if they weren't, Perry's explosive running ability could often turn a play that looked like it was going nowhere into a huge gain.
The one thing that always concerned me about the talented Navy quarterback was how long he would last. He took a pretty good pounding as a junior and got tagged several times early in the 2019 season.
But Perry eventually figured out how to make himself small when it counted, and he avoided getting crushed by opposing defenders for most of the year. In fact, he proved to be remarkably durable.
So the two words that best describe Perry's playing style are dynamic and explosive. And bringing the discussion back to team identities, the 2019 Navy team mirrored that style on its way to a record setting season.
Do the Numbers Reflect the Team Identity?
Now that we've looked that how Navy's two best quarterbacks in the triple option era played the game, let's see how that translated statistically. The best way to do that is a side by side statistical comparison.
I've made the case that Keenan Reynolds style of play was very cerebral. His team's success was rooted in keeping mistakes to a minimum while precisely executing the offense.
They did have their share of big plays, but by and large, the 2015 Navy team won games by being well disciplined while playing very methodically. And when opposing defenses made a mistake, they usually paid the price.
Malcolm Perry's playing style was more explosive and dynamic. And the 2019 Mids mirrored that. The offense still wanted to control the ball, but Perry's speed and instinctive running gave them a quick strike capability that Navy never had before. And it made life extremely difficult for their opponents. Take a look at some of the key numbers:
| | | |
| --- | --- | --- |
| Team Statistics | 2015 (Reynolds) | 2019 (Perry) |
| Record | 11 – 2 | 11 – 2 |
| Top 25 Ranking | 18th | 20th |
| Pts / Game (Rank) | 36.8 (9th) | 37.2 (10th) |
| Opp Pts / Game (Rank) | 21.8 (31st) | 22.3 (28th) |
| Rushing Yds / Game (Rank) | 326.7 (3rd) | 360.5 (1st) |
| Rushing Touchdowns | 53 | 52 |
| Passing Touchdowns | 9 | 10 |
| Red Zone Efficiency | 95% (55-58, 44 TDs) | 96% (47-49, 39 TDs) |
| Fumbles Lost | 6 | 12 |
| Penalties – Yards | 40- 339 | 54 – 459 |
| Strength of Schedule Rank | 62 | 51 |
What The Numbers Say
I don't know about you, but the similarities in these numbers just blew me away. Obviously, the records are the same. But both points scored and points allowed are within one of each other. Both teams also had the same total number of touchdowns (62).
The numbers indicate that Reynolds' team got to the the red zone more often and scored more touchdowns. That would square with their more methodical nature.
But Perry's team was just as efficient when they got to the red zone. And when compared to total touchdowns, it underscores the more explosive nature of the 2019 offense. Of their 62 touchdowns, 23 of them came from more than 20 yards out compared to 18 for the 2015 Midshipmen.
The two offenses had different styles, but those styles yielded almost the exact same results. So based on what we've seen, I think it's fair to say that the statistics do match up with each team's identity.
Signature Wins
I define a signature win as victory that is viewed as an upset (even a mild one) that propels the program forward. Both of these teams had one.
Grabbing The Tigers By The Tail
The 2015 team defeated a #13 ranked Memphis team on the road. That came as a big surprise. It had been over 30 years since Navy had beaten a team ranked 15th or better in the nation.
Navy fans didn't doubt the Mids ability to put points on the board in the American Conference. What concerned them was the defense's ability to keep up with the high octane spread offenses that several teams used. And the Memphis Tigers were one of them.
The Navy DC at the time was Dave Pehrson. And he had some real studs on defense. Will Anthony and Amos Mason were two standouts on the defensive line. And nose guard Bernie Sarra was basically a human stop sign.
The linebackers were all solid, led by D.J. Palmore, Josiah Powell, and Daniel Gonzalez. And Quincy Adams headed up a pretty decent defensive backfield.
This group really had no choice be to play more aggressively. and it all came together against the Tigers. The defense forced three turnovers that the offense turned into 10 points
The offense piled up 374 rushing yards while playing near flawless football (0 turnovers, only 5 penalty yards). Reynolds executed the triple option with precision, leading the team to a 45-20 win. That eventually earned them a share of the AAC West Division crown.
Taking Down The Wildcats
The 2019 Midshipmen punched their ticket to the Liberty Bowl following their season. They faced a very tough Big 12 opponent in Kansas State. The Wildcats were a very physical defensive team, and they had an excellent ground game also. But they could throw the ball too.
The game was a knock down drag out fight the whole way. Navy's defense managed to disrupt Kansas State for most of the game.
The Wildcats's offense never got into the end zone until the 4th quarter. Their first touchdown came on a 66 yard punt return early in the first half.
Malcolm Perry and the offense did the rest. He ran for over 200 yards while the Mids dominated time of possession by holding onto the ball for over 36 minutes.
They didn't turn it over once and used several big plays to either set up touchdowns or score them outright. The final score was 20-17 win. There's no question that beating such a quality Big 12 opponent in Kansas State qualified as a signature win.
So Which Team Wins Head to Head?
That's a very interesting question. On the one hand, you have Reynolds' methodical and virtually mistake free triple option going against Coach Newberry's aggressive and disruptive defense. And on the other, you have Malcolm Perry's explosive attack taking on Coach Pehrson's more conservative defense, though they did attack more than prior teams.
First of all, I think statistically, these teams are just too close together to clearly say that one team is definitively better. The truth is it would likely come down to which offense had the ball last.
But if you hold my feet to the fire and press me for an answer, here is my take. First, we'll need to take a look at one more set of numbers to better illustrate the possible scenario.
Near Flawless Play vs. Explosive Play
Games between two evenly matched teams often come down to which one makes the fewest mistakes. Keenan Reynolds' offense lost the ball on fumbles only six times all year. They were also penalized less.
Perry's 2019 team gave it up 12 times. But four of those fumbles came in one game against Notre Dame. For some reason, the Mids handled the ball like it was dipped in big tub of machine oil.
So if we consider that game an outlier, we're looking at 6 fumbles compared to 8 by Perry's offense. Still, the advantage goes to Reynolds.
Now let's examine what are called explosive running plays. These are plays that go for at least 10 yards. For our purposes, we'll count them up in 10 yard increments going up to 50 yards and greater.
| | | |
| --- | --- | --- |
| Explosive Plays | 2015 (Reynolds) | 2019 (Perry) |
| 10-19 yards | 71 | 40 |
| 20-29 yards | 10 | 51 |
| 30-39 yards | 5 | 24 |
| 40-49 yards | 6 | 15 |
| 50+ yards | 7 | 10 |
As you can see, this paints a pretty clear picture. In 2015, about 71% of the explosive plays were between 10 and 19 yards. Four years later, 71% of them went for 20 yards or more. I couldn't find any information showing where the 2015 team ranked nationally. But in 2019, the Mids ranked first in the total number of explosive plays (140).
The Verdict
So while Reynolds' offense took care of the ball a little better, Perry's offense was capable of producing far more plays that resulted in huge chunks of yardage. That's a little tough to ignore.
I still think that Keenan Reynolds is the best triple option quarterback in the history of college football. But Perry developed into a fine one himself during his senior year. In a one game, winner take all scenario, would his team's explosiveness be enough to get the job done? It just might. What do you guys think?
Final Thoughts
This talk about team identities and what they mean is just a lot of fun speculation on my part. As a Navy Football fan, I feel pretty lucky that the program has produced two such fine teams in such a short period. Keep in mind that the Mids once went 99 years between 10 win seasons.
These two teams are a testament to the coaching staff's hard work and dedication. They are committed to making the program better each year. And though some seasons may wind up being tougher than others, I'd say that fielding two record-setting teams just four years apart is pretty awesome. Even further, to accomplish that feat with two starkly different team identities is even more impressive.
Until next time . . .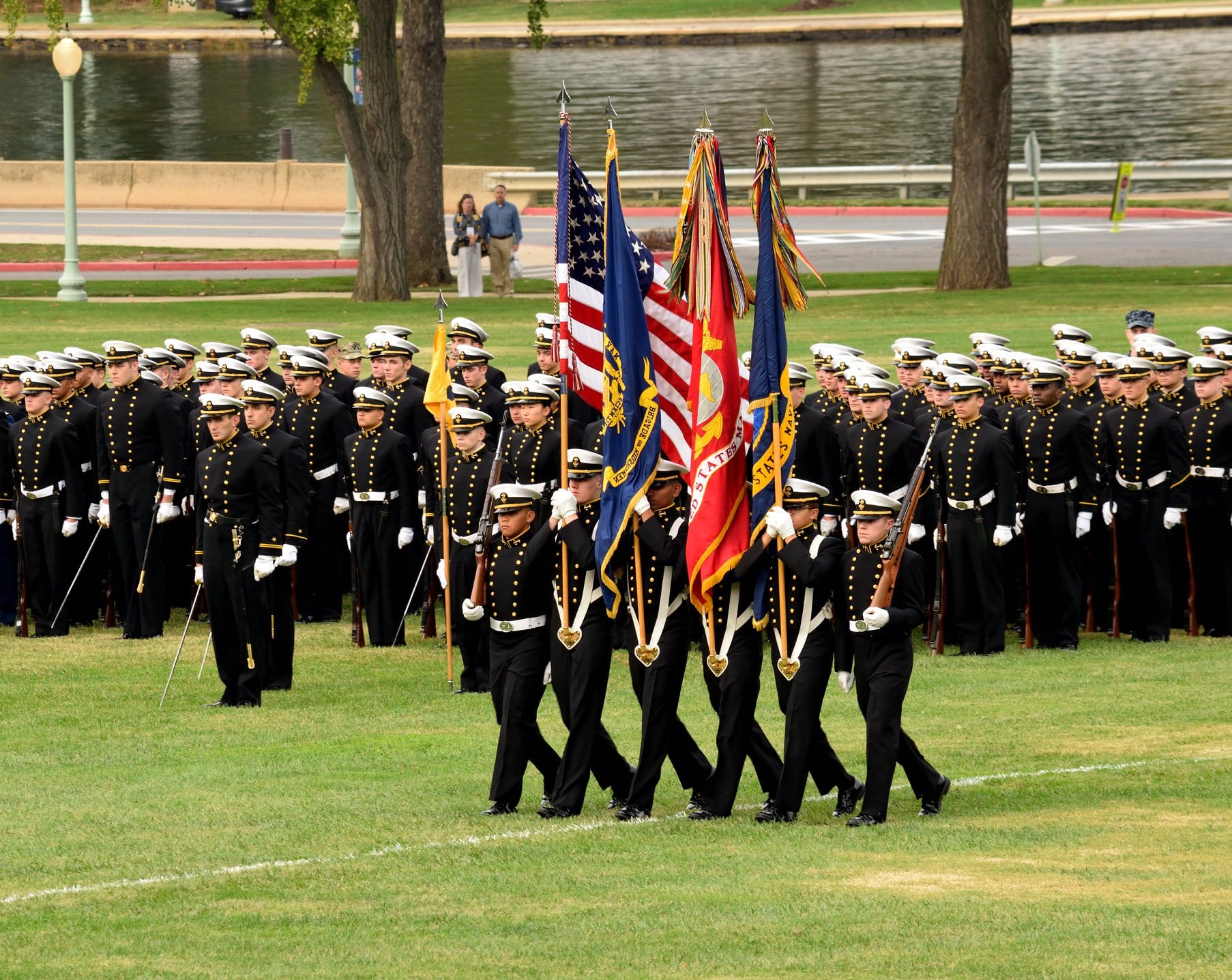 My sincere thanks to Scott Strasemeier, Senior Associate AD for Sports Information at the U.S. Naval Academy for granting permission to use images and video from the Navy Athletics media library. All photos used from this source will be properly credited in the caption. The only exception would be if the photo is used as a feature image where no caption is visible.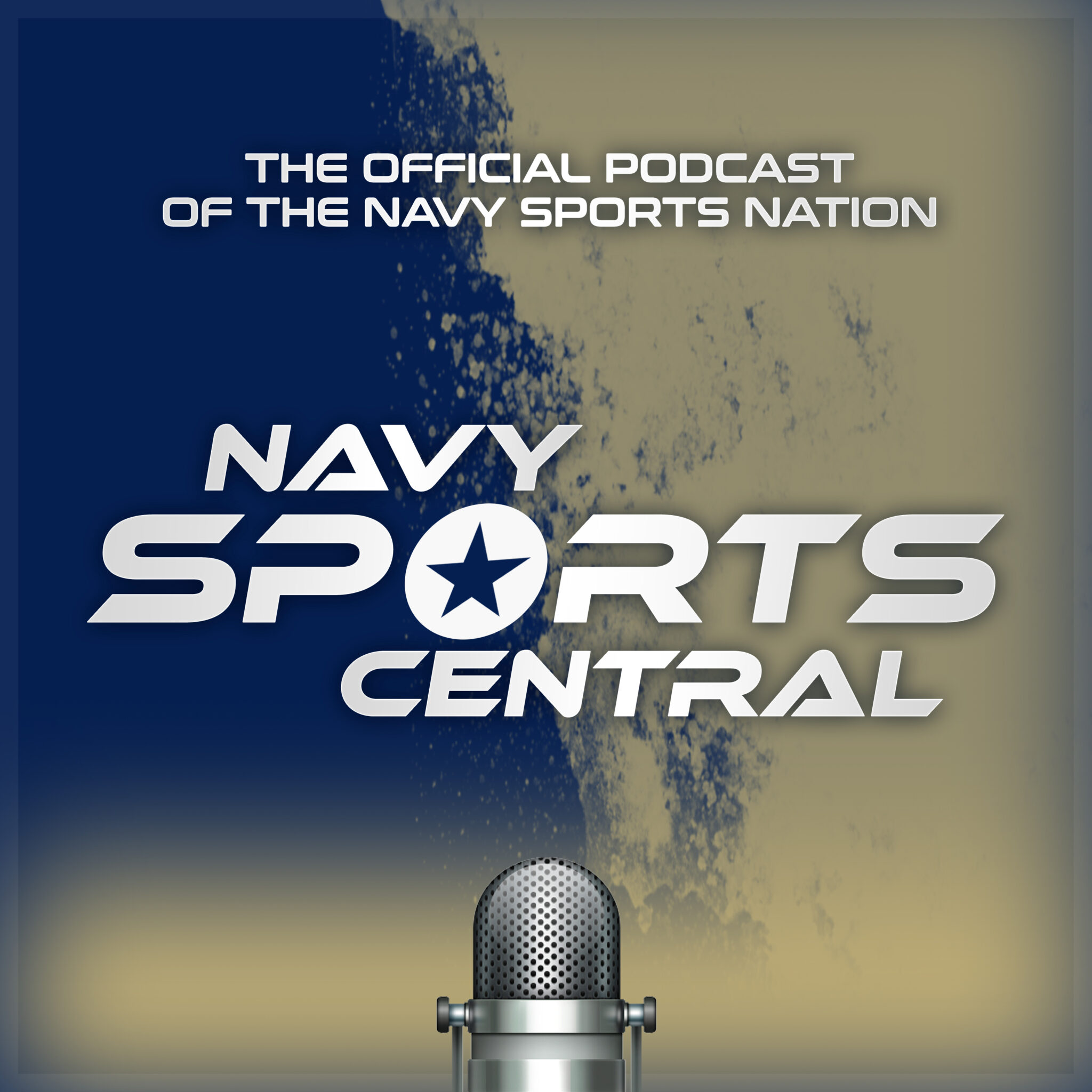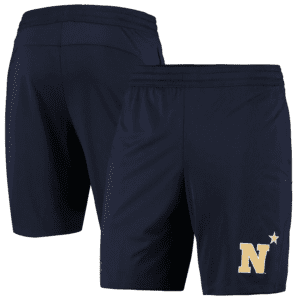 As an affiliate partner, Fanatics shares a small percentage of each sale through these links with the Navy Sports Nation which will be used to maintain the website. Thanks for your support!
Navy and St.Mary's are the only two rugby  programs in the country that have produced two Rudy Scholz Award winners. The award for the collegiate rugby player of the year was first given out in 2016.
Connor McNerney was the Naval Academy's first recipient in 2018. This year, Lewis Gray earned that honor. It was a fitting end to his outstanding career.
Click on the images to buy these two "must have" books for all Navy football fans. As an Amazon associate, I earn from qualifying purchases.
cRA Div. 1 National Championship Highlights
Karl Darden
I am a Navy veteran and a graduate of the U.S. Naval Academy. The idea to start this blog actually came from my classmates. I hope you enjoy reading this content as much as I enjoy writing it. Go Navy!! Beat Army!!