Introducing a One of a Kind Piece Created Exclusively For 
Navy Sports Nation Followers!
If you've served in the military, you're probably familiar with challenge coins. They have a long tradition across all branches of the U.S. Armed Forces. Challenge coins represent a way for members of a command to show their camaraderie and support.
With this in mind, Navy Sports Nation has created a custom challenge coin made exclusively for you! Owning this unique coin identifies you as a citizen of the Navy Sports Nation; someone who is an avid supporter of all Navy sports. Here is what you get: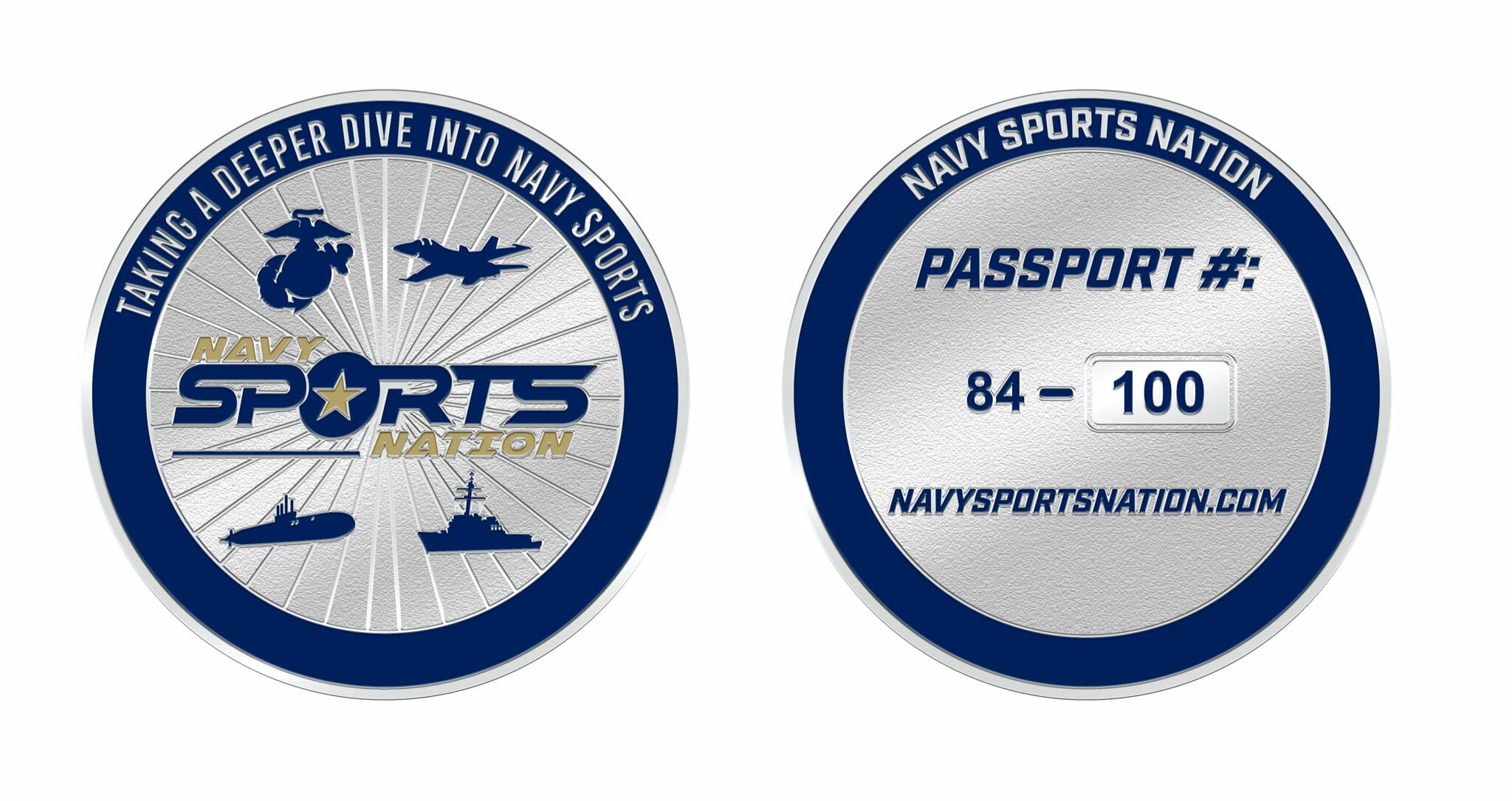 A sturdy, two-color metal coin measuring 2 inches in diameter and weighing 1.6 ounces.
The front of the coin has a high polish silver metal finish with the Navy Sports Nation logo in the center. The tagline is shown in an arc across the top of the coin.
Surrounding the logo are images representing all 4 branches of the U.S. Navy: the U.S. Marine Corps, Naval Aviation, Surface Warfare, and the Navy Submarine force.
The back of the coin has a recessed, sandblasted silver metal finish.
The blog name is shown in an arc across the top of the coin.
Each coin is sequentially numbered. The first two recognize my class of 1984 and the several classmates who motivated me to start this blog.
The website NAVYSPORTSNATION.COM is shown below the coin number.
Get your Challenge Coin today! It's a great way to show your support for the Navy Sports Nation blog and the Navy Sports Central podcast!