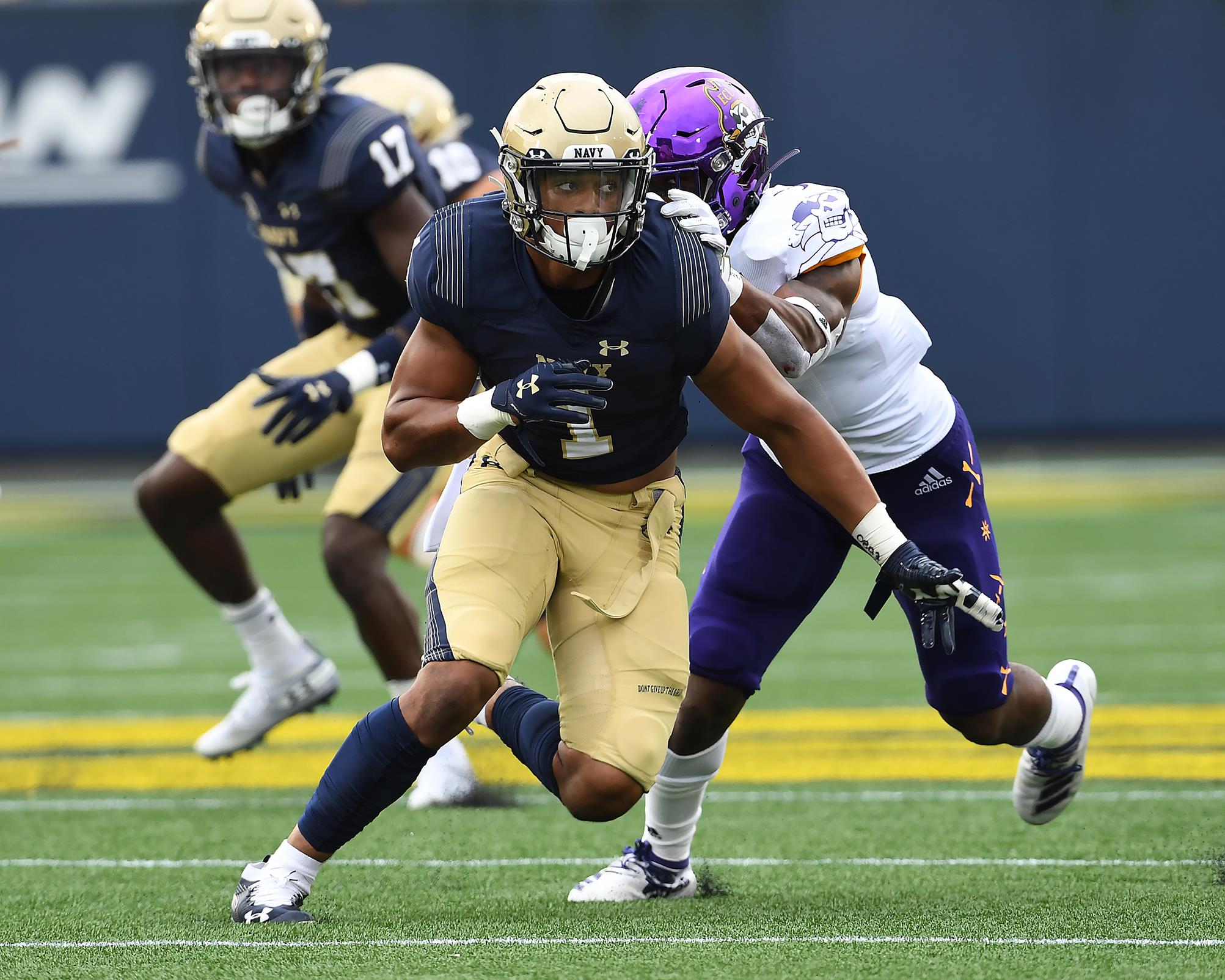 Three Ways The College Transfer Portal Is Impacting NCAA Sports
What if I told you that just about every college athlete in the country has more control over his own future right now than a professional baseball player did 50 years ago? You might think I'm out of my mind, but it's true. And I can tell you why that is in three simple words: college transfer portal.
It's pretty incredible when you think about it. A young man or woman playing a sport in college today has more power than baseball greats like Hank Aaron, Mickey Mantle or Sandy Koufax did back then. I am talking specifically about the control these athletes have in determining where they play. And it was all because of a clause that permitted owners from automatically renewing a player's contract under his current salary for as long as they wished.
It was known as the Reserve Clause, and it was finally struck down in 1975. This opened the door to free agency, which changed the game forever. Now, the baseball continues to be enormously profitable due to lucrative regional TV contracts. And its players are among the highest paid athletes in any sport.
That brings us back to college sports and the similarities these athletes face. Even though we are talking about professionals versus amateurs (for now, I guess), they've had to deal with certain restrictions also.
Life Before the College Transfer Portal
Even before the portal was created, college athletes dealt with many restrictions when it came to where they played. It was pretty much the opposite for the coaches. For example, they could sign a four year contract to coach for a school, and if another one came along and made them an attractive offer two years later, they would routinely be let out of it with no penalty. The new contract would go into effect upon signing, nullifying the old one. And if the university wound up firing the coach, they still had to honor the contract.
It was a different story for the athletes. Sure, they could transfer, but that usually meant sitting out a year. They also needed permission to transfer to the college of their choice. That's right. Their coaches could block players from transferring to a conference rival if they wanted, or any other school if they felt like it. They, on the other hand, could coach anywhere.
Coaches suddenly changing jobs could also potentially disrupt programs. Athletes often came to a school to play for the one who recruited them. And if that coach left to go lead another team, the players may have felt like he had walked out on them.
There were also compliance issues that came into play whenever athletes wanted to transfer. And originally, administrators created the college transfer portal to eliminate any problems that could develop in that area. It has definitely helped take care of those. It has also given the student athletes more power in the process. That isn't necessarily bad, but things aren't always as they seem.
What Is The Transfer Portal Anyway?
Think of it as a huge database. It applies to all sports, but we will use college football in our example. Let's say for the sake of argument that I am a football player on scholarship. And at some point, I decide that I want to transfer to another school.
All I need to do is go to my university's compliance office and tell them of my desire to transfer. At that point, the office has two business days to enter my name into the portal. There are schools that ask the athlete to tell the coach first as a courtesy. This usually does happen, but it's not a requirement.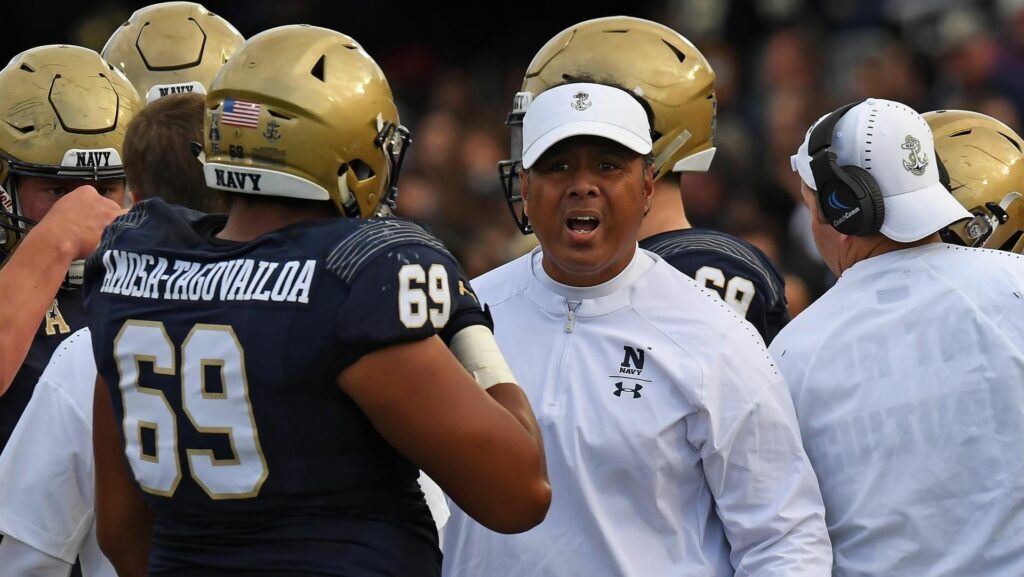 Now, once my name has been entered, schools across the country will see that. They would be free to contact me unless I say otherwise. So there is that possibility of a heavy recruiting battle developing (in my dreams, maybe).
One other point. If I wanted to, I could remove my name from the portal at any time and stay at my original. I'll get more into that later.
What Does The Portal Include?
I just said it was a database. So what kind of information would a coach find? Pretty basic stuff actually: name, sport, conference, division and school. And the only way the coach would have of contacting me is by email. There is also the ability to build a "Watch List" in case a coach knew he would soon be in need of a player with my skill set.
As far as who has access, that's restricted to the school's compliance departments and only one coach from each sport's staff. And there is only one email address provided for the coaching staff as well.
What's The Consensus?
The college transfer portal was first implemented three years ago. Since then, the feedback has been mixed when it comes to its usefulness There are some coaches who check it constantly and others who hardly even look at it. And certainly, in this digital age it may have been a little clunky to use at first, but over time, I'm sure most of those things have been ironed out.
Here's another thing worth noting. And it gets back to that "grass is greener" saying. Things may not always work out as the student athlete anticipated. Yeah, Jalen Hurts left Alabama to go play at Oklahoma. He won the starting job, and had an awesome year. Now he's in a position to earn the starting job in Philadelphia.
But not every story has that kind of ending. The fact is that the limitation on scholarships and the impact of the pandemic has created a situation where there are way more athletes in the portal than scholarships available. In short, if they are intent on transferring, some may go from being scholarship athletes to walk-ons.
That's right. Just because they transfer, it doesn't mean that their scholarship transfers with them. That is strictly a function of what the situation is at the college they want to attend. A football team can have up to 85 scholarship athletes, but they can only sign 25 new ones a year. As of Feb. 2021 there were over 1,500 athletes in the college transfer portal. You do the math. And if the player lands somewhere, he still has to compete for the starting job.
Regardless of how people feel, the portal is here to stay. And here are three ways that is impacting the college sports landscape as we speak.
Things Are Much More Unpredictable
That's especially true now. The pandemic cleared the way for most transfers to start playing without having to wait a year. And then you have this whole Name, Image, Likeness (NIL) legislation that has a good chance of passing in Congress. That could lead to a virtual stampede to the portal, which is already getting stretched to its annual limit.
Just in the past year, we've seen some significant moves. Quarterback D'Eriq King transferred from the University of Houston to go play at Miami. He led the Hurricanes to an 8-3 record last season, and he has one more year of eligibility left due to the pandemic. These players are often referred to as "COVID-shirters."
So, think about the different scenarios for a minute. Coaches have two main concerns: 1.) Is some big shot school going to try and lure away their best players? It's against the rules recruit athletes before they enter the portal, but seriously, when has that ever stopped a school from doing it? 2.) If a team has strong back up players at key positions, its depth could take a serious hit if these athletes decide to enter the portal to try and start some place else. Once that happens, the team is only an injury or two away from having its whole season go up in smoke.
It's clear that the college transfer portal as introduced an element of chaos that didn't really exist before. Throw in a pandemic, and suddenly, you've got a real mess on your hands if you're the NCAA. Here's what I mean.
The Scholarship Numbers Game
Let's go back and take a closer look at the typical scholarship situation at a D1 school. The limit for the football team is 85 total. Now, those seniors on scholarship in the fall of 2020 who did not have a chance to play football can return to play in 2021 if they choose. They would not count against the scholarship cap. But that only applies to them. The juniors would count against the number if they played an extra season.
Then there's the incoming freshman class. Let's assume that the school signs the max of 25 scholarship players. That reduces your total number to 60 available scholarships. And remember those "COVID-shirted" freshman still on the team? They are the true sophomores who were your scholarship athletes in 2020. That's 25 more that count against the number.
So basically, coaches are looking at a situation where they have 35 scholarship slots available for the three top classes. There are only so many to go around, which means that there will likely be some tough conversations taking place as pre-season practices get underway in a few months. Who would have thought an athlete losing his scholarship would be a consequence of this pandemic?
By the way, a school has the right to take away a player's scholarship as soon as he enters the portal. And if he later changes his mind and removes his name, there is no guarantee that he will get that scholarship back.
Many coaches and administrators feel like there needs to be some flexibility on the number of new scholarships. They don't believe that 25 is a workable number over the next few years. I don't disagree, but no one can seem to agree on a solution. So for now, things haven't changed, which brings us to the third way the college transfer portal has had an impact.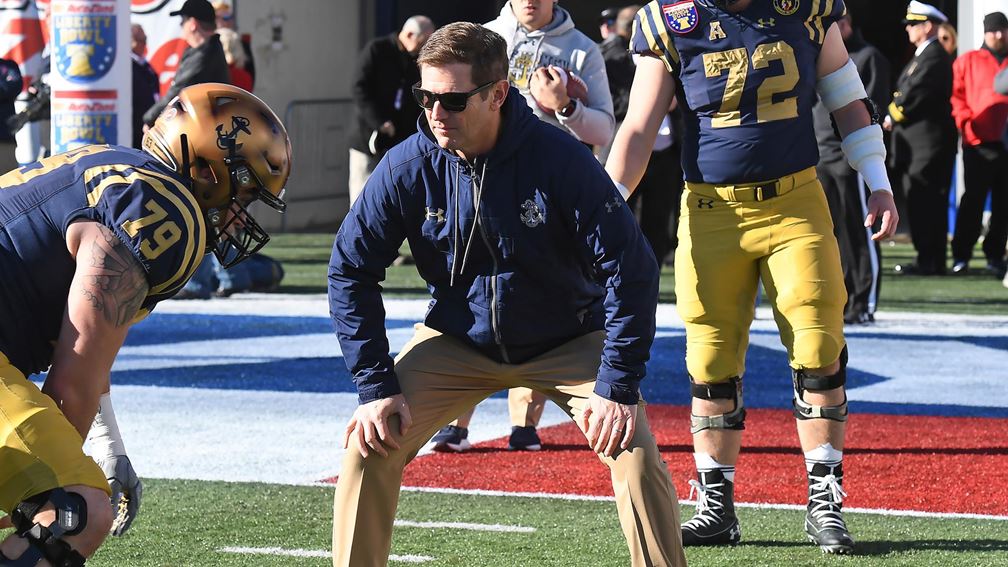 Recruiting May Never Be The Same
Let's suppose you are a coach who has made recruiting a linebacker a top priority. Before the days of the college transfer portal, the goal was to find a highly touted recruit and develop him for (hopefully) four years.
Now, coaches are looking to the portal to find an experienced athlete who might have more of an immediate impact. Of course, the trade off here is that the player won't have four full years of eligibility left.
The fact is that the portal is making coaching staffs rethink their entire recruiting strategy. And it is very similar to what general managers think about at the professional level when they consider finding a player through the draft (i.e. recruiting a high school player) or going the free agent route (a.k.a. the transfer portal).
There were some other key learnings as well. Just about all of the recruiting in this last cycle was conducted virtually. That said, several programs indicated that this was their best recruiting class in years. On the other hand, many of those athletes never actually visited the campus. If they show up and decide they don't like it, they could wind up transferring, which would make the portal even more crowded.
Caveat Emptor
At the end of the day, it all boils down to a familiar phrase as far as the athlete is concerned. Caveat Emptor – Buyer Beware. There is absolutely no doubt that the college transfer portal has resulted in more freedom for athletes to play where they choose after they initially commit. I totally support that. But it's still not a guarantee. Some who enter the portal wind up in a kind of limbo and may never play again.
The Portal's Impact on Navy Football
Even though this applies to all sports, our discussion has centered around football because of its popularity. And as most of us know, the Navy Football program has been impacted by the college transfer portal since it first came on the scene. Let's take a look at just a few of the players involved.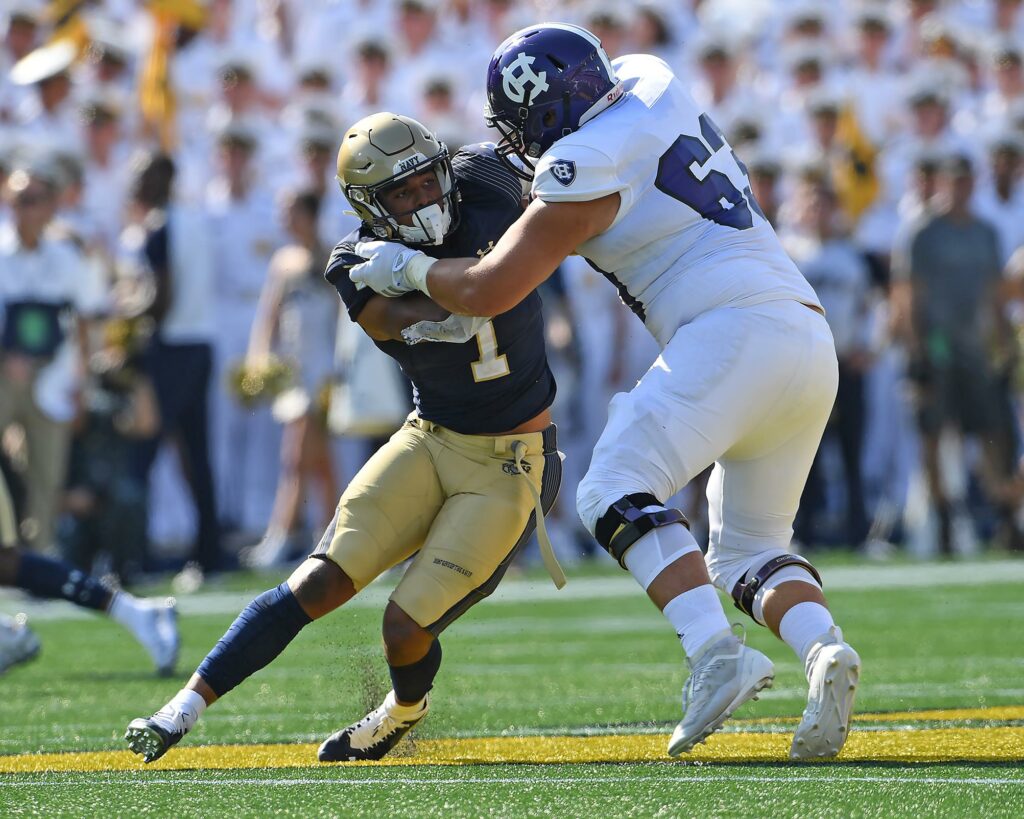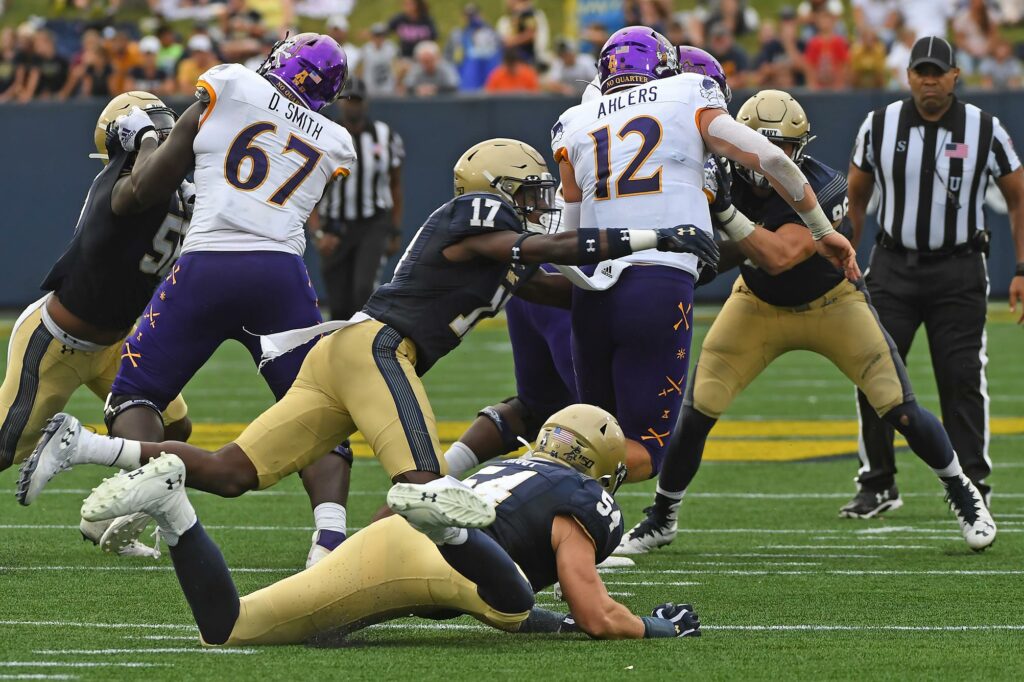 Jacob Springer & Tony Brown
Springer played a key role in Coach Newberry's defense at the striker position. He was lightning quick coming off the edge, and he led the team in tackles for a loss and sacks. He entered the transfer portal after the 2019 season and wound up at Ole Miss. Springer will be suiting up for Lane Kiffin in the fall.
Tony Brown was a sophomore who also played striker. He was the one who scooped up the Air Force fumble on the Falcons' last possession to ice the Navy comeback win that year. The New Jersey native was a top candidate to replace Springer, but he too entered the portal in May 2020. No word on where he landed.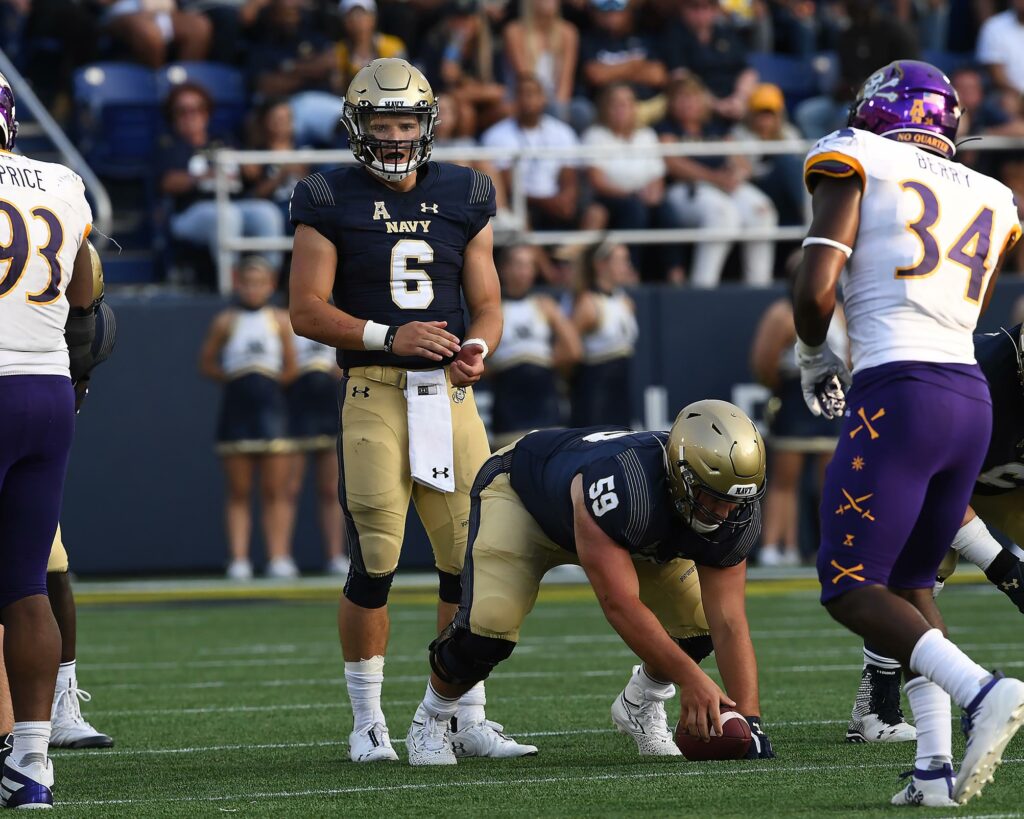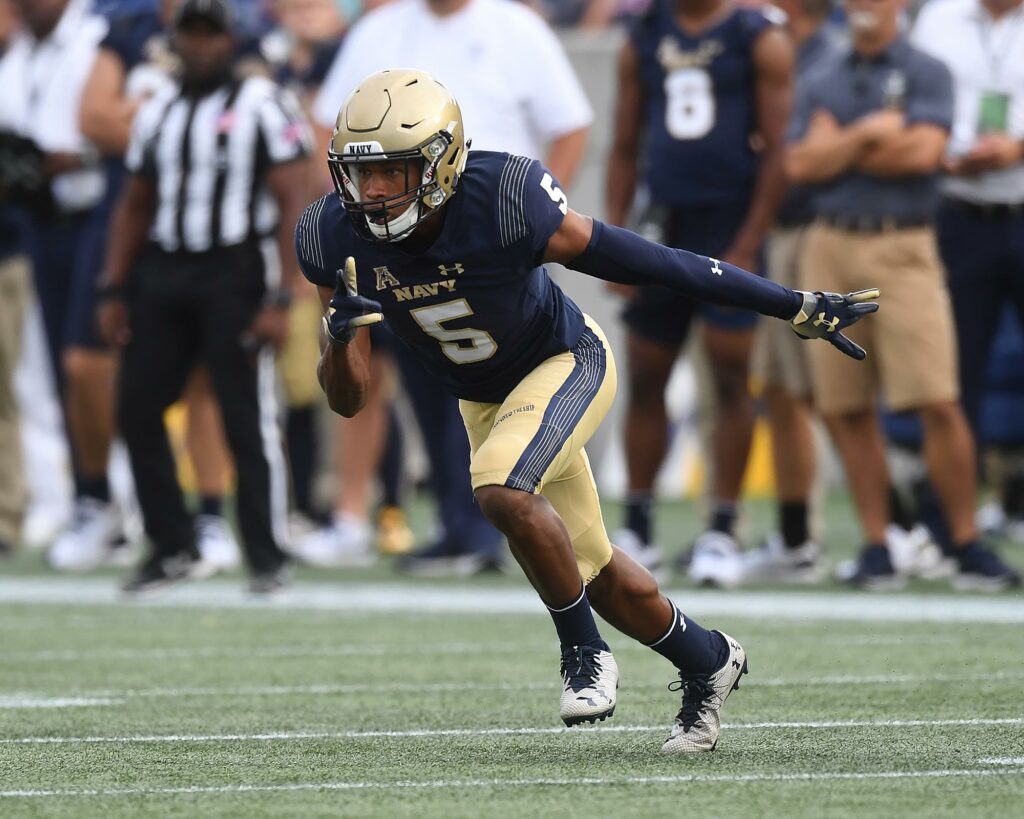 Perry Olsen & Michael McMorris
Probably the most surprising entry to the transfer portal last year was Navy quarterback Perry Olsen. He was Malcolm Perry's primary back up in 2019, but was not able to earn the starting position in pre-season. So he entered the portal last fall and left the Academy.
We recently learned that Perry will be continuing his playing career at Northern Alabama after attending junior college this year. I thought for sure he would keep working to set himself up for this season, but that wasn't the case.
And finally, here is an example of a player who began to go through the college transfer portal, but later changed his mind. Michael McMorris finished the 2019 campaign as the Mids' top pass defender. The sophomore from Buford, Georgia entered the portal, but later reconsidered. He returned to have another strong season in Coach Newberry's scheme, and the unit looked like it had returned to form by the end of the season.
McMorris figures to be one of the leaders on defense as he enters his senior year. You can read more about that by checking out a preview of the Navy defense for 2021.
Final Thoughts
Any way you look at it, the college transfer portal has some far reaching implications. It has caused some disruption when it comes to team stability. And the recent explosion of players entering the portal due in part to the pandemic has put a squeeze on available scholarships. Finally, coaching staffs have to look at recruiting in a whole new light as well because of all these players entering the portal with different levels of experience.
As far as what it means for Naval Academy sports, there are a couple things that are clear to me. The first is whereas most colleges can at least hope for attracting an athlete that has entered the portal, it's not likely to happen at Annapolis. The mission drives everything. And that service commitment is a pretty strong deterrent.
Unfortunately, Midshipman will continue to be prime targets for other schools looking to improve their programs. That can be frustrating. But at the end of the day, I don't know how much that changes the recruiting strategy for Navy coaches, no matter what the sport.
They have to continue going after that athlete who is the best fit for the Academy. That includes an assessment of their potential to develop into outstanding military leaders. Sure, losing some top players is inevitable. That's the world we live in now. But if coaches continue keeping the mission top of mind, I'm confident that the program will come out ahead in the long run.
Until next time . . .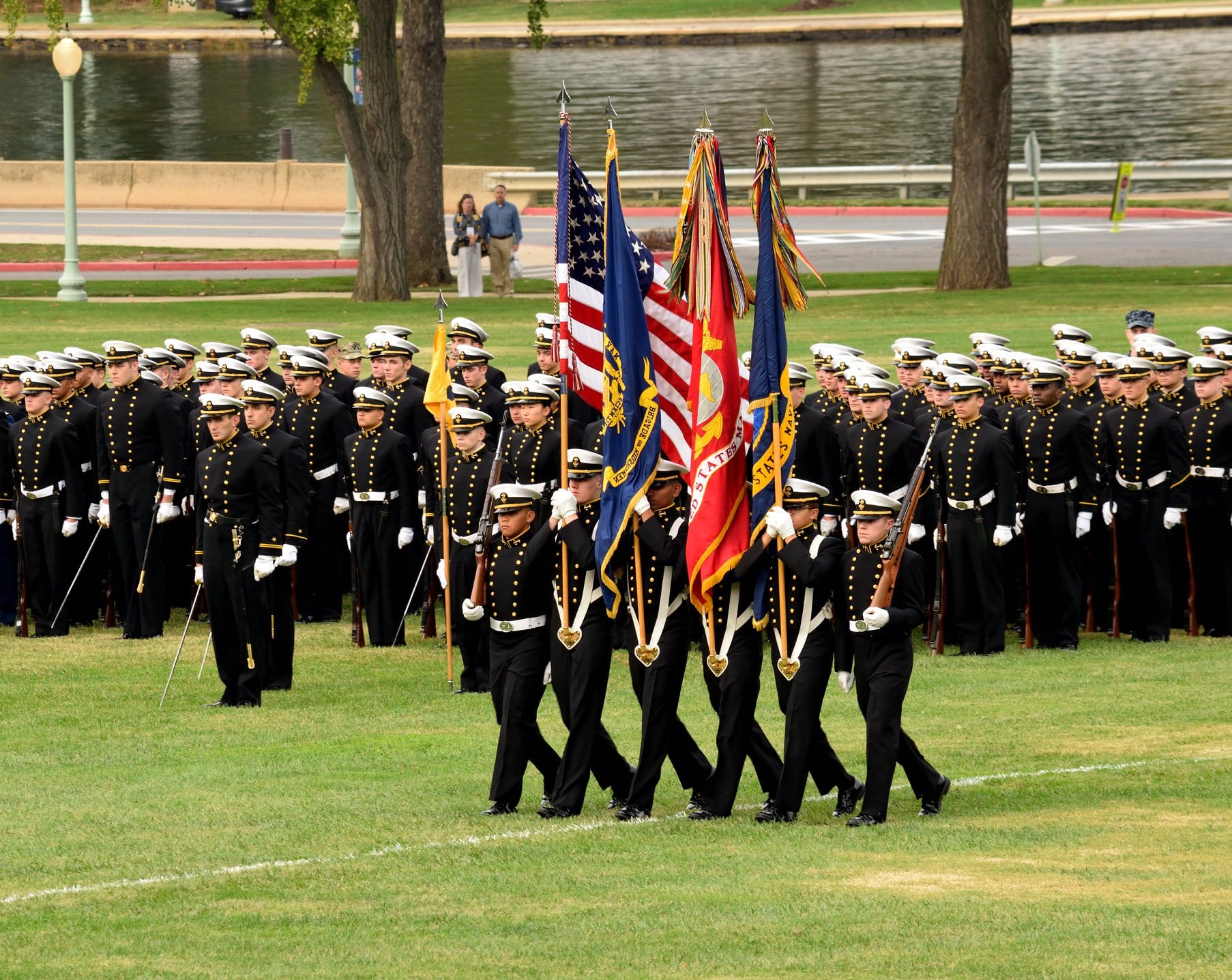 My sincere thanks to Scott Strasemeier, Senior Associate AD for Sports Information at the U.S. Naval Academy for granting permission to use images and video from the Navy Athletics media library. All photos used from this source will be properly credited in the caption. The only exception would be if the photo is used as a feature image where no caption is visible.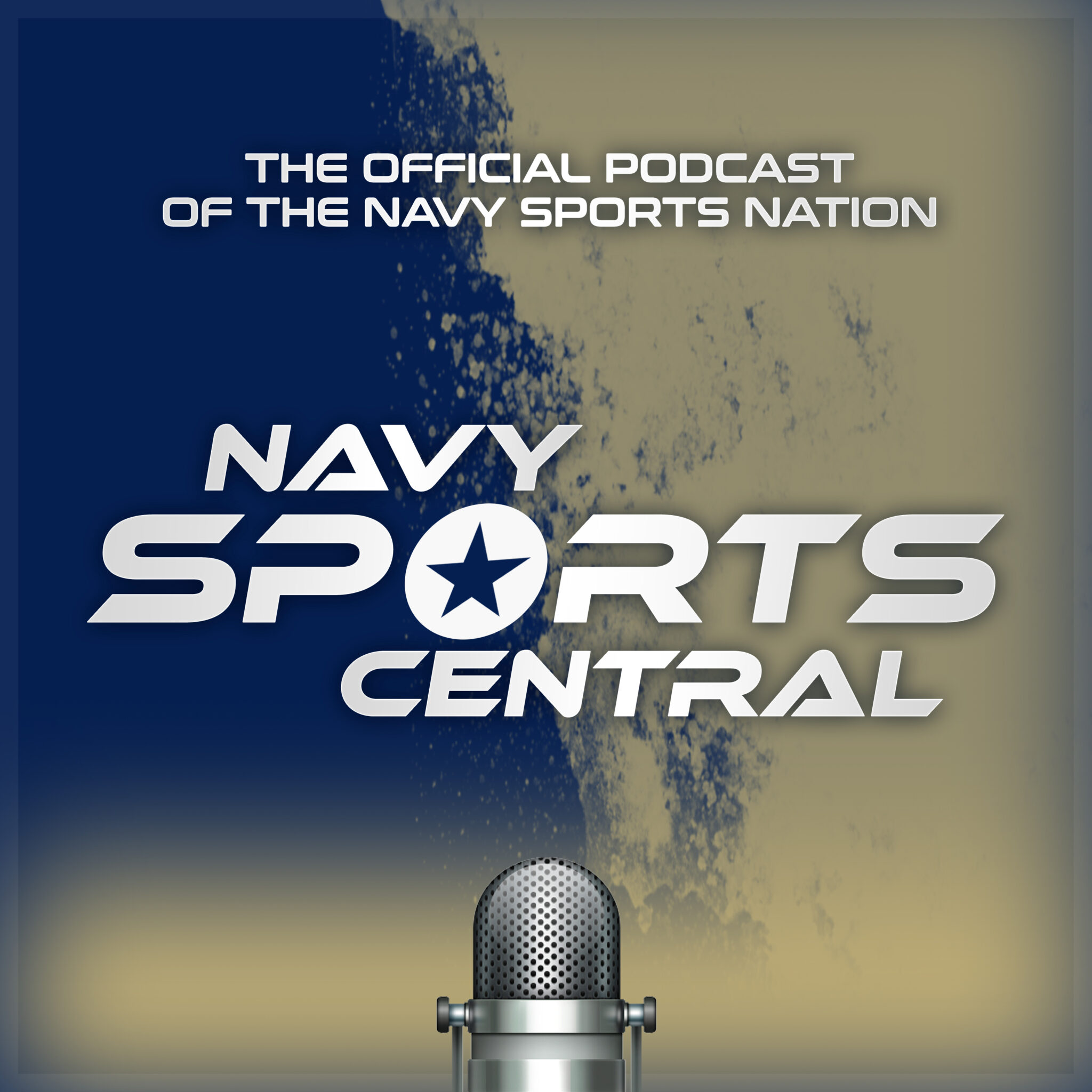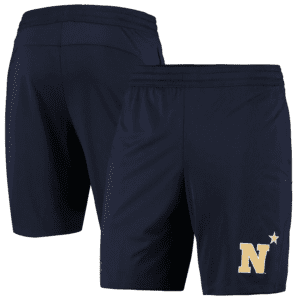 As an affiliate partner, Fanatics shares a small percentage of each sale through these links with the Navy Sports Nation which will be used to maintain the website. Thanks for your support!
Navy and St.Mary's are the only two rugby  programs in the country that have produced two Rudy Scholz Award winners. The award for the collegiate rugby player of the year was first given out in 2016.
Connor McNerney was the Naval Academy's first recipient in 2018. This year, Lewis Gray earned that honor. It was a fitting end to his outstanding career.
Click on the images to buy these two "must have" books for all Navy football fans. As an Amazon associate, I earn from qualifying purchases.
cRA Div. 1 National Championship Highlights
Karl Darden
I am a Navy veteran and a graduate of the U.S. Naval Academy. The idea to start this blog actually came from my classmates. I hope you enjoy reading this content as much as I enjoy writing it. Go Navy!! Beat Army!!