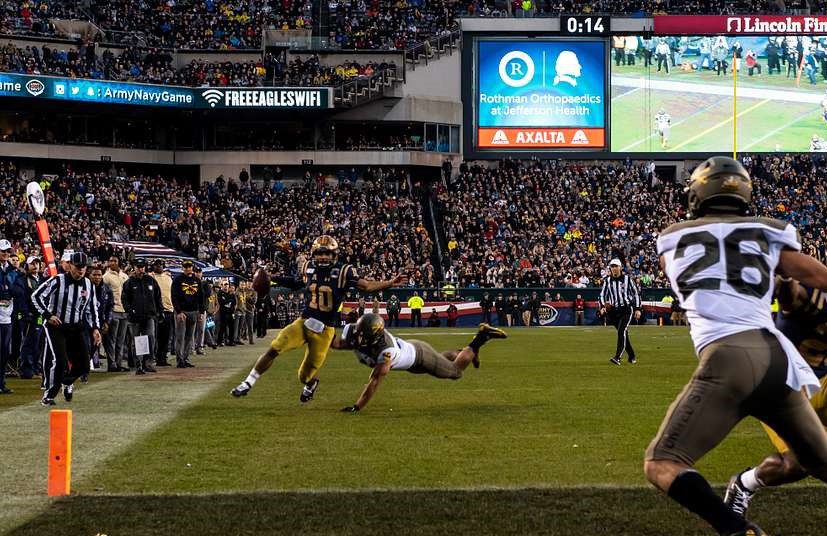 Can Malcolm Perry Make The Leap To The NFL?
Last week, the National Football League released the list of 337 players invited to 2020 NFL Combine. One of the names on that list of interest to Navy fans was Malcolm Perry. The Mids' record-setting quarterback was invited as a wide receiver. That should come as no great surprise since Perry came to Annapolis as a slotback. He caught a total of 22 passes for 470 yards and 3 touchdowns during his sophomore and junior years. Two of those TDs went for more than 70 yards. So I think we can all agree that catching the football is nothing new to him.
The big question is does Malcolm Perry have what it takes to make it to the NFL and be successful? Dozens of NFL scouts and executives will be on hand in Indianapolis this week to continue making that determination. I am not a scout. But I'm prepared to give you my answer now based on what I've seen over the past four years.
NFL Combine Basics
First of all, I will tell you that I don't make it a point of watching the combine. If I had a chance to see it in person, I would consider checking it out, though. Usually, I just catch the recap the next day on the sports radio talk shows.
The combine consists of six different drills designed to measure strength, speed, and explosiveness. You can click here if you are interested in getting more detail on each drill. I guess it's kind of cool to hear how fast a player runs a 40 yard dash or how many times he can bench 225 pounds. But the fact is most of the scouts probably have 95% of their questions answered regarding the player's ball skills before they even show up for the combine. They just want to dot some "i's" and cross some "t's". At the end of the day, watching the player on film is usually the best indicator of his overall potential.
For my money, the most important part of the NFL Combine is the four days of interviews that the players go through. This is an opportunity for teams to evaluate the athlete's character, maturity and poise. Malcolm Perry grades out high in all those areas. And when interested teams are finished interviewing him, I have little doubt that he will be at or near the top of their lists.
As Down To Earth As They Come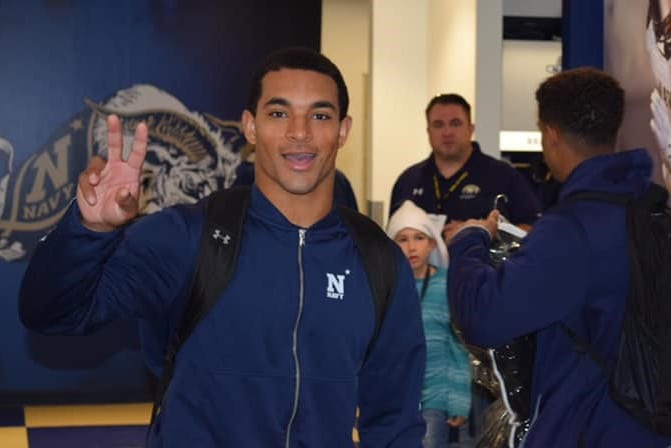 Last October, I was at the Academy for my 35 year Reunion. The day before the game, I was lucky enough to go on a tour of the facilities at Ricketts Hall. They were very impressive. As we passed through the locker rooms Perry walked right past me, and he was nice enough to stop for a quick photo. My Nikon was stashed away, so I just went with the iPhone and got this one. Anyway, I can imagine that this young man gets pestered for photos all the time. And yet here, you'd never know it. I've heard Perry interviewed at least a dozen times, and he strikes me as being very humble. His teammates have also commented on his incredible work ethic and his focus on leading by example.
Putting In The Time
If you want some hard evidence of Malcolm Perry's work ethic, all you need to do is examine his development as a quarterback. No one questioned his ability to make big plays with his feet. As a sophomore, he broke two runs for over 90 yards that went for touchdowns. That has only happened five times in the history of the Navy football program. There were some rough patches in other phases of the triple option though. So when Coach Niumatalolo committed to Perry being the quarterback following a third straight loss to Army in 2018, the Tennessee native went to work with Offensive Coordinator Ivin Jasper to address them.
By start of his senior campaign, Perry had taken a quantum leap forward. His accuracy and timing when delivering the pitch to his slotbacks had improved tremendously. The same was true when throwing to his receivers down field. On top of that, he also developed some really nice touch on his ball.
But the biggest difference maker was Perry's ability to get the offense in the right play and execute the triple option offense with precision. No way that happens without all the hard work he put in during the nine months leading up to the start of the 2019 season. And the end result was a terrific bounce back year for the Midshipmen.
A Leader On and Off the Field
At the conclusion of spring practice last year, Coach Niumatalolo named four team captains. Malcolm Perry was one of them. That told me everything I needed to know about his character because in my opinion, there is no finer a judge of character in the college ranks than Coach Ken. If a player meets his standards for being a team captain for the Navy football team, that young man definitely possesses the character, maturity, and poise to pass muster with any NFL team. I know that's a bold statement, but you are going to have a very tough time convincing me otherwise.
Now that we've gotten those intangibles out of the way, let's take a look at a couple things the scouts will be making a note of at the combine when evaluating Malcolm Perry.
Is He Built to Take NFL Hits?
Perry is listed at 5'9″, 190 lbs. During his freshman year, he tipped the scales at about 175 pounds. And when he was moved to quarterback the first time, I was worried for his health. Every time I saw him take a big hit, I winced and kept saying, "Please get up . . . please get up." At the time, I wasn't convinced that he had the frame to absorb all that punishment.
But I was totally wrong on that. The addition of 15 pounds can make a big difference when it comes making a body more durable. And this year, Perry's held up very well. No player makes it through an entire season without picking up a few dings, but he managed to avoid any major injuries. There were also some games where he came out early due to the Mids having a big lead, so that sure didn't hurt.
So in a league where the two most important abilities you can have are durability and availability, I would argue that Malcolm Perry is good on both of those. He is as tough as they come.
And if you are looking for players of similar size who have had success in the NFL, I can throw out names like Julian Edelman and Tyreek Hill for starters. Edelman is 5'10" 198 and Hill goes 5'10", 185. Perry can probably put at least 5 more pounds on his frame without losing a step. Edelman has posted a 40 yard dash time of 4.52. And putting aside Hill's off the field issues for a second, there is no denying the dude is fast (somewhere in the 4.28 range). Perry has been clocked at 4.35. I'd be really curious to see what he could do head to head against Tyreek Hill on a good day. But the speed by itself is not what gives Navy's record-setting QB a legitimate shot at being successful in the NFL. The other thing Perry possesses, you simply cannot teach.
Catch Me If You Can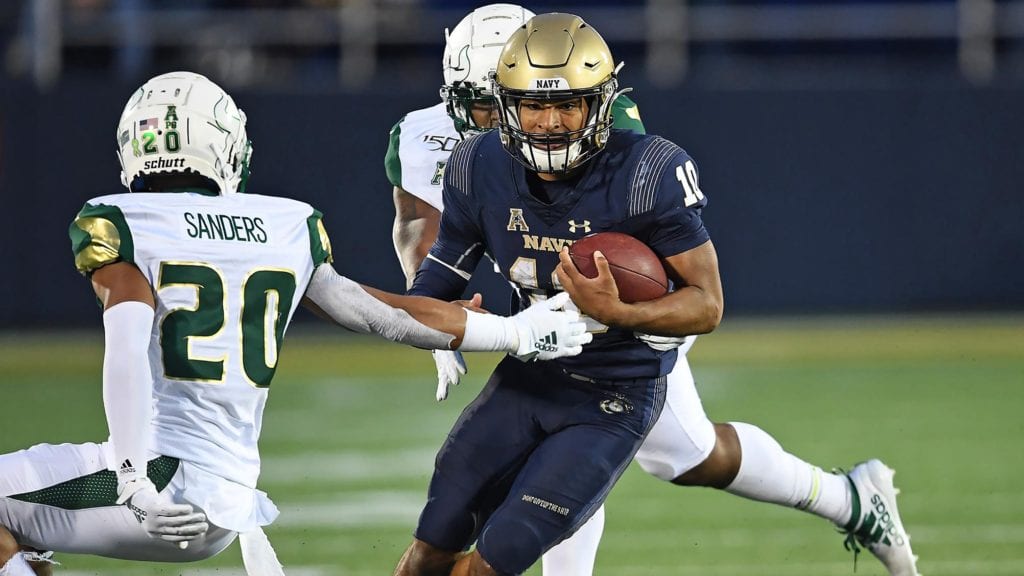 I have been watching football for a long time. And I can tell you without hesitation that Malcolm Perry is the most dynamic and elusive runner I have ever seen in my life. His ability to change direction in the blink of an eye blows me away. Most of the time he can do it without appearing to lose any speed whatsoever.
But the most cool thing of all is hearing the crowd reaction when Perry takes off on one of his jaw-dropping runs. I have never heard a stadium respond with collective amazement the way it does when he leaves another defender clutching at air. If you don't know what I mean, go to YouTube and take a look highlights of this past season's Army – Navy game. At the 2:28 mark, Perry makes a near instantaneous cut that had the entire stadium reacting in disbelief. It was pretty wild. I've given up trying to figure out how he does it. But it is interesting to break down what he does.
Three Kinds of Cuts
Like most good runner's, Malcolm Perry possesses remarkable cutting ability. That's not the whole story though. As I mentioned before, he seems to lose little or no speed when making cuts up to about 45 degrees. And Perry is very effective cutting in both directions. He quickly plants his foot and uses his head, shoulders and hips to get the defender going one way. Then he explodes in a different direction, often finding clear sailing all the way to the end zone.
The second type of cut Perry uses effectively is the jump cut. I have seen him go to this one many times when he makes course changes approaching 90 degrees. As an example, I will refer you to his first touchdown run in the Army game. He was running north and south. Then . . . BAM! In a split second, Perry stopped, jumped to his right (as the defender wondered where the hell he went), and broke into the open field behind a wall of blockers. Just like that, the Mids had tied the game. The fact is I don't know of any runner right now who has a better jump cut than he does. It really is something else.
Another cut I have seen Malcolm Perry confound opposing defenders with is one that I can only describe as a "skip cut". It's very similar to a hesitation move in basketball that a player might use. This is different than a stutter step. That move uses a slight lateral movement to freeze a defensive player. With the skip cut, Perry's momentum is still moving forward. He might barely change direction. But that slight hesitation is just enough to get the defender to flinch. I have seen him use it when running in traffic. At the same time, he will shift his body position just enough to avoid direct contact and wind up adding another 5 to 10 yards to the end of the run. With these three weapons in his arsenal, Perry is a threat to take it to the house every time he touches the ball.
The Final Analysis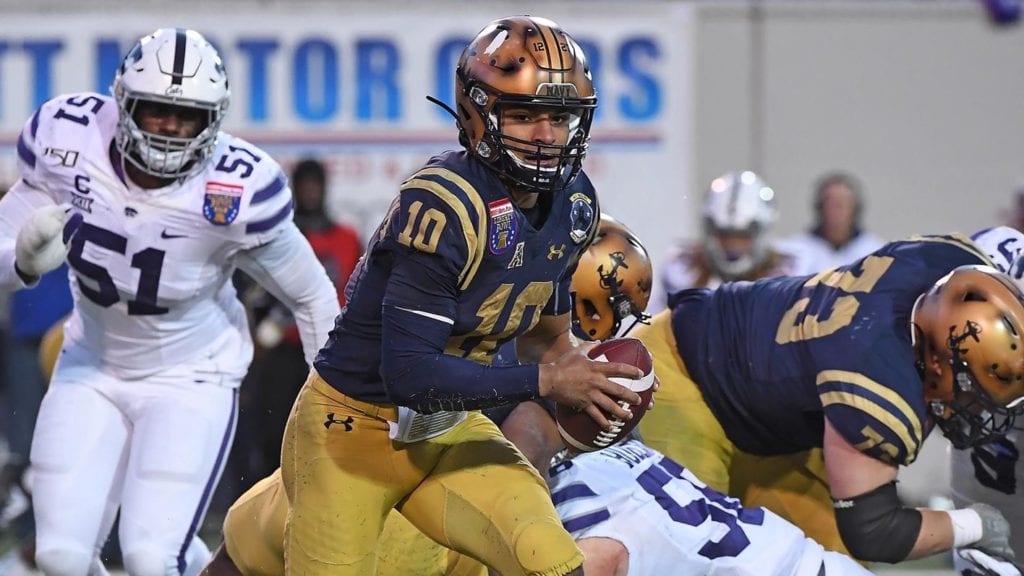 When you put it all together, there is no question in my mind that Malcolm Perry can be successful at the next level. He is a proven runner/receiver who developed into an outstanding triple option quarterback. And in the open field, I'd be hard pressed to come up with anyone more dangerous. That's for sure.
Great character . . . an excellent work ethic . . . breakaway speed . . . and amazing cutting ability on three different levels. Malcolm Perry has all of these things. And there is nothing I'd like more than seeing him put his talents on display on the NFL stage next year. Any teams looking for a dynamic receiver to plug into their offense need to take a serious look at him. They would be foolish not to do so.
Until next time . . .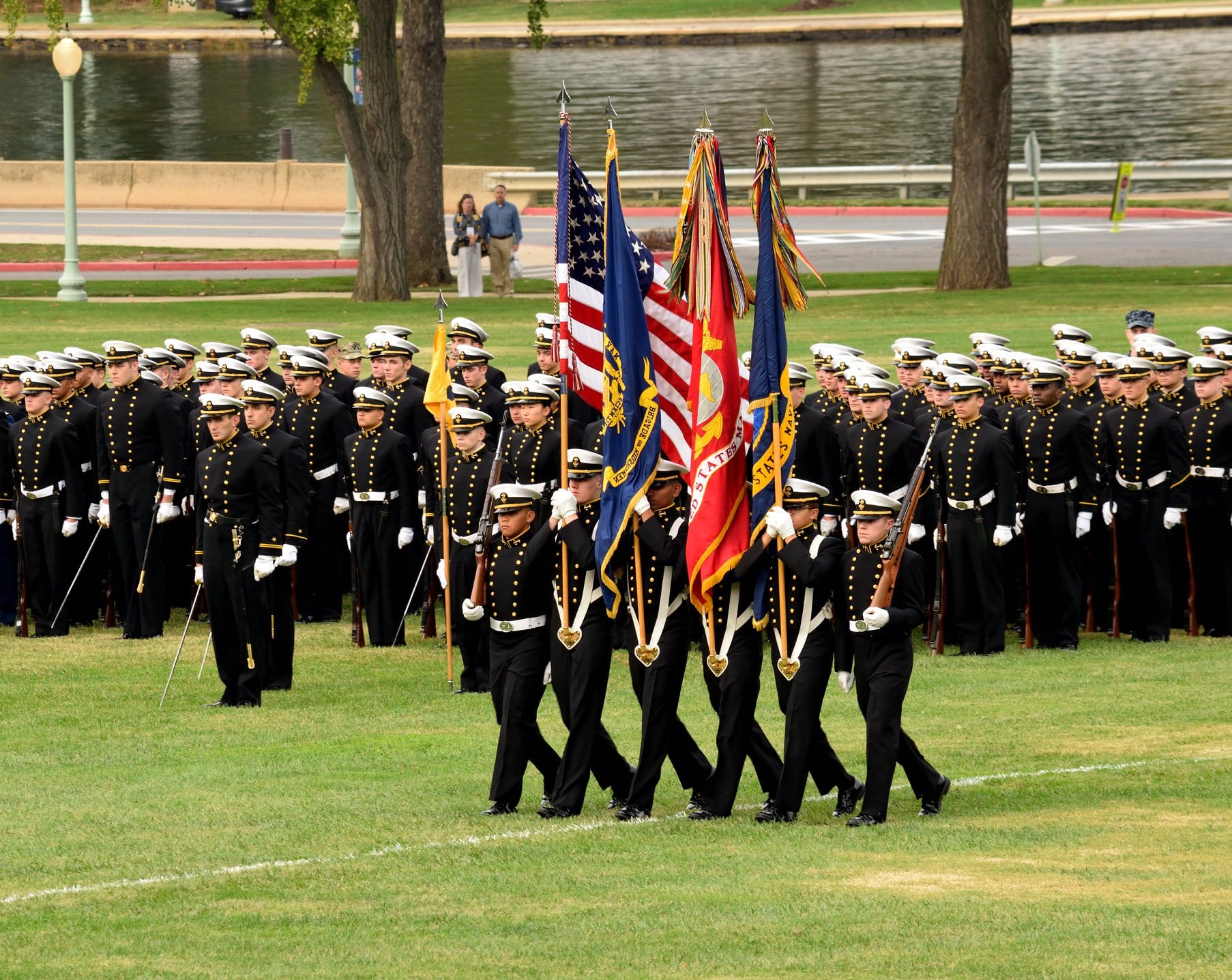 My sincere thanks to Scott Strasemeier, Senior Associate AD for Sports Information at the U.S. Naval Academy for granting permission to use images and video from the Navy Athletics media library. All photos used from this source will be properly credited in the caption. The only exception would be if the photo is used as a feature image where no caption is visible.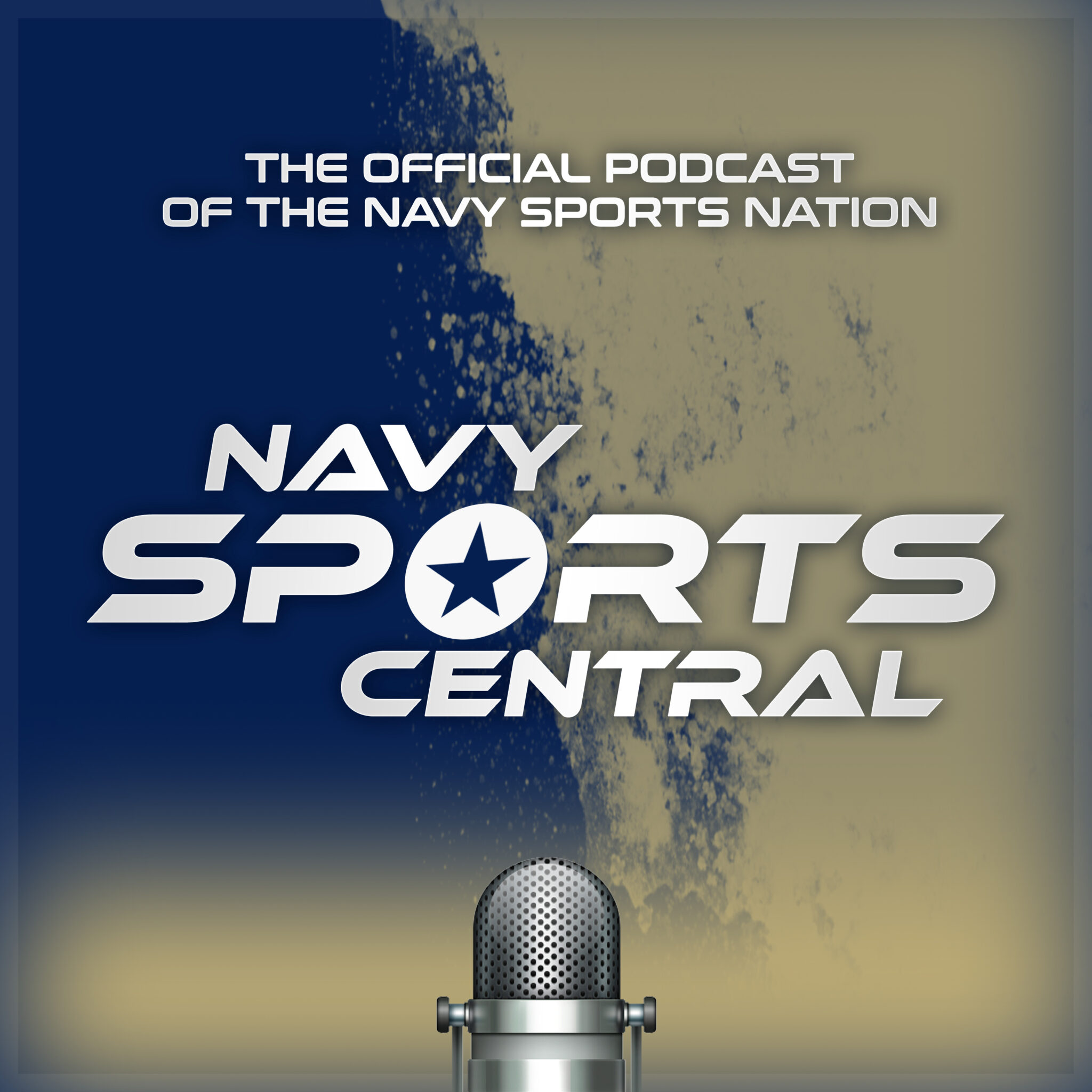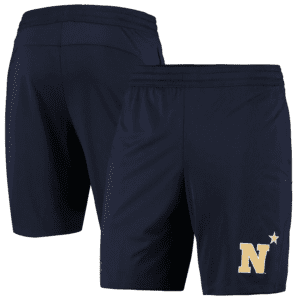 As an affiliate partner, Fanatics shares a small percentage of each sale through these links with the Navy Sports Nation which will be used to maintain the website. Thanks for your support!
Navy and St.Mary's are the only two rugby  programs in the country that have produced two Rudy Scholz Award winners. The award for the collegiate rugby player of the year was first given out in 2016.
Connor McNerney was the Naval Academy's first recipient in 2018. This year, Lewis Gray earned that honor. It was a fitting end to his outstanding career.
Click on the images to buy these two "must have" books for all Navy football fans. As an Amazon associate, I earn from qualifying purchases.
cRA Div. 1 National Championship Highlights
Karl Darden
I am a Navy veteran and a graduate of the U.S. Naval Academy. The idea to start this blog actually came from my classmates. I hope you enjoy reading this content as much as I enjoy writing it. Go Navy!! Beat Army!!