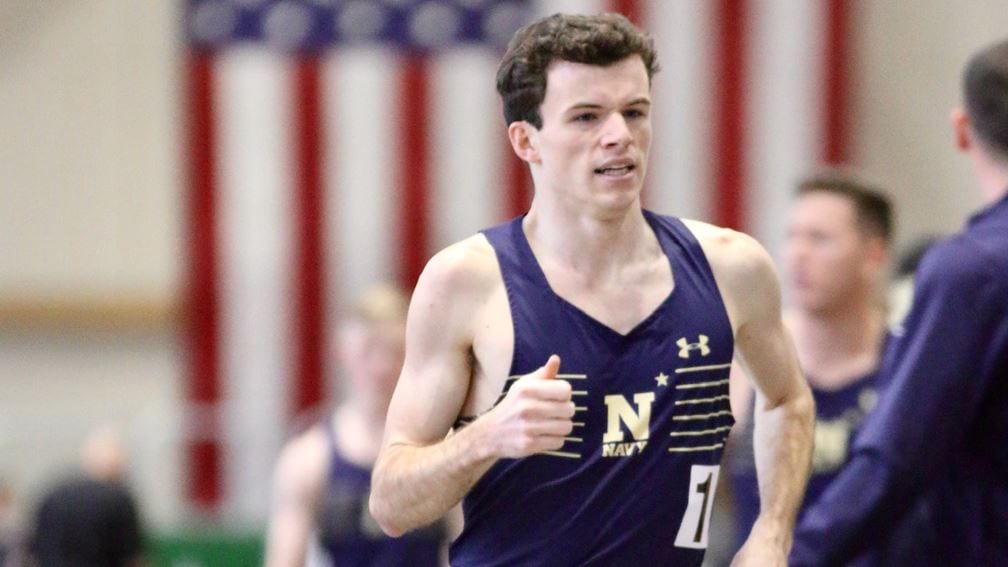 How .02 Seconds Earned Jake Brophy a Permanent Place in the Navy Track & Field Record Books
I have been a huge track & field fan ever I first watched the Olympics when I was ten. The event didn't even matter. I was a total junkie, so I watched them all. Over the years, I did gain a special appreciation for the middle and long distance races. The sprints come down to precise technique and raw speed. But as the races get longer strategy comes into play more. And Navy miler Jake Brophy executed his to perfection last week in Boston. In doing so, he earned himself a place in the Navy record books.
The strategy seen in middle distance running provides the opportunity for some real drama because there are actually two races taking place: the one against their opponents and their own personal race against the clock.
Setting The Stage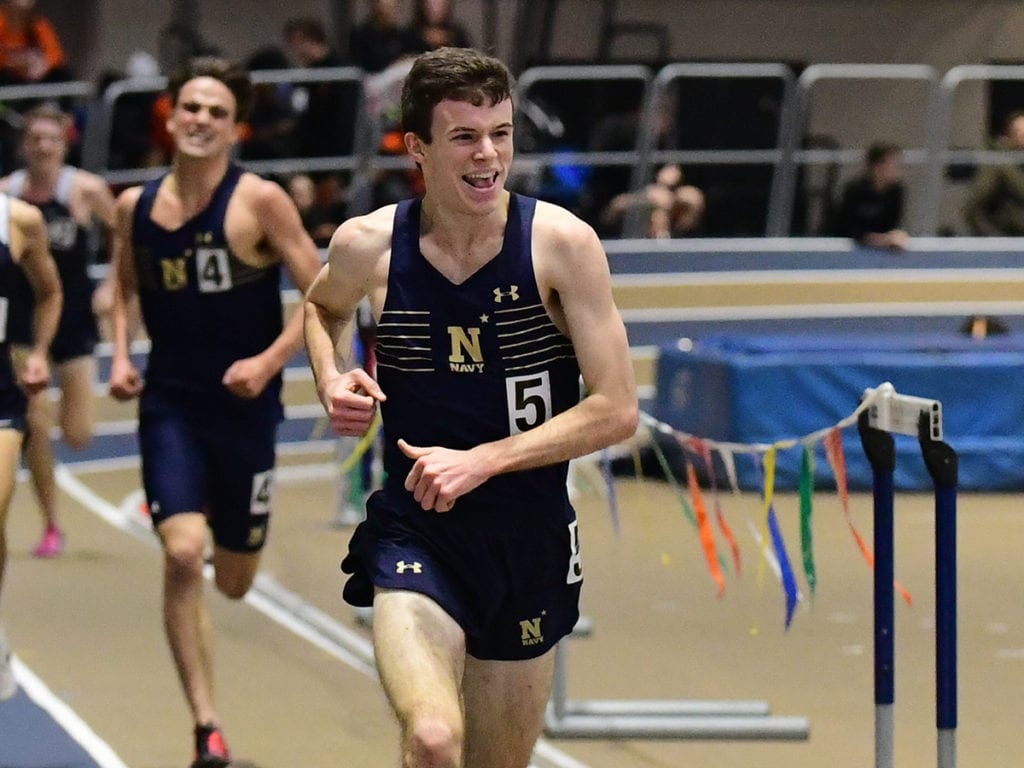 If you would like to read about Jake Brophy's long and impressive list of accomplishments, you can check out is bio on the Navy Sports webpage here. I wanted to spend a little bit more time looking at the race itself. In this same meet last year, six runners broke the four minute mark. So my sense was this was a pretty fast track. Brophy ran in the first section in this year's race. And it was a hotly contested race based on the finishing times.
For those of you who are not familiar with indoor track, there are some differences versus competing outdoors. The first one has to do with the track itself. It measures 200 meters, and the turns are tighter. Some tracks are banked anywhere from 10 to 18 degrees. This helps to counteract against the forces generated in the turns. The Boston University track has about an 18 degree bank. Now, there are some who claim that this accounts for the faster times. That may be true in the shorter races like the 200 and 400 meters. The bank actually helps the runners maintain their speed through the turn. But in the longer races, the advantage is minimal at best since the runners spend hardly any time running in staggered lanes.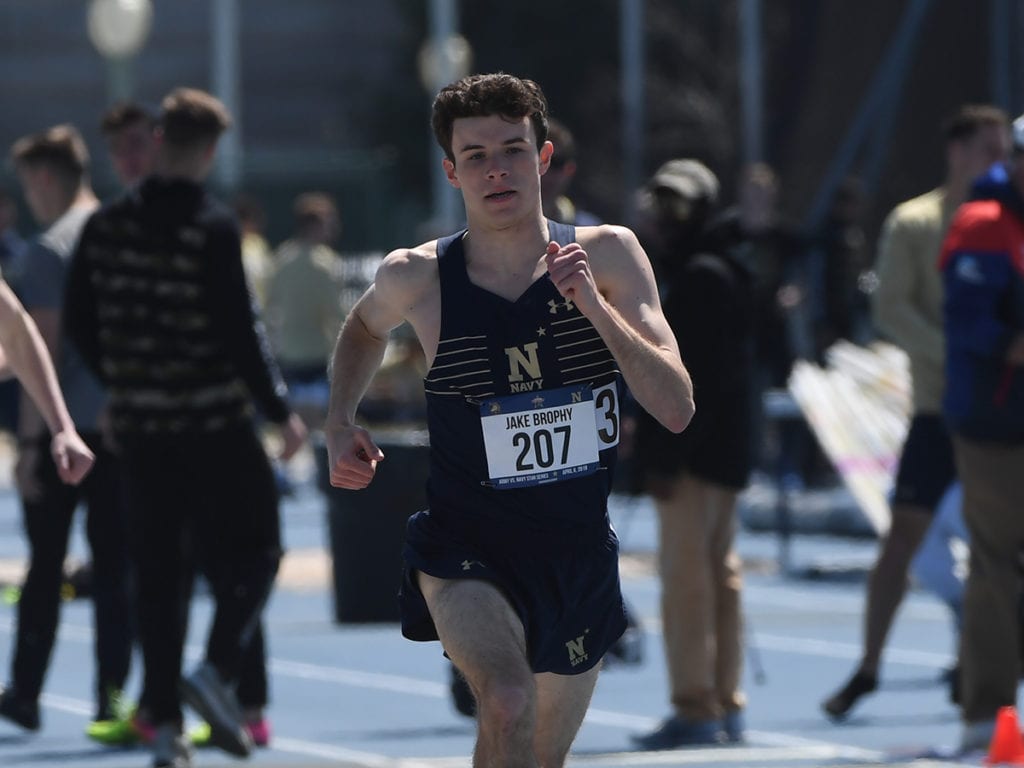 How It Happened
Over the years, the Navy Track & Field team has had some very talented middle and long distance runners. And Brophy has clearly established himself as one of them. In 2019, he won the league championship in the mile (indoors) and 5,000 meters (outdoors). This was after having done the same in the 10,000 meters outdoors in the previous year.
Now let's take a look at Brophy's split times for the race. He ran the first 200 meters in 31.21 seconds and followed that up with one at 29.101. That put his quarter mile split at 1:00.31. Remarkably, the next 400 meters was almost identical at 1:00.27. So with half a mile to go, the Navy senior had posted a time of 2:00.58.
By the way, this might be a good time to mention that in the entire history of the U.S. Naval Academy, no one had ever run an indoor mile in less than four minutes. In fact, the first time that was ever accomplished was in 1962 by an American named Jim Beatty. He did it at a meet in Los Angeles, and that was eight years after Roger Bannister broke the four minute barrier outdoors.
So do you see where I am going with this? With four laps to go, Jake Brophy had a chance to accomplish something no one else at Navy had ever done. He ran the next 400 in 1:01.73. That put him at 3:02.31 at three quarters of a mile. For Brophy to set the record, he was going to need to find another gear and leave everything out on the track.
The Finish
That's exactly what he did. Brophy's next lap (29.24 seconds) was a second and a half faster than the previous one. And then he used his terrific kick to turn in a blistering final lap of 28.43 seconds to finish with an official time of 3:59.98. That seemingly impenetrable four minute barrier for the indoor mile at Navy had finally come down. And Jake Brophy managed to do it with .019 seconds to spare. That was good enough for 6th place overall in what is traditionally a very competitive event. But Brophy did win his battle against the clock. And in a sport like Track & Field, that can be every bit as important.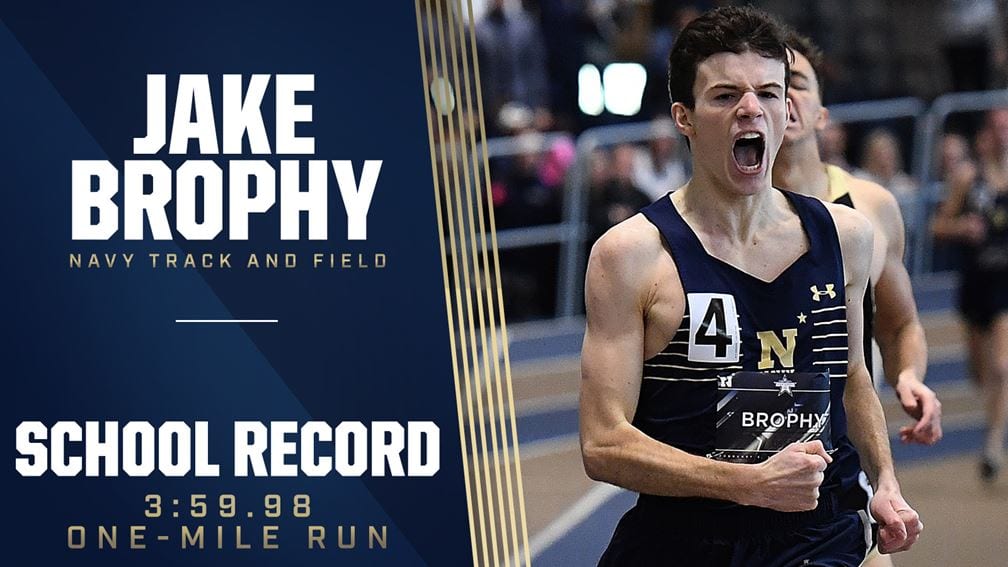 Why Track & Field Is So Compelling
Anyone who follows sports knows that records are set, tied and broken everyday. I've always found that particularly interesting when it comes to individual sports because the frequency with which those records are set serves as a good indicator of how quickly the sport is evolving. The other thing I like about Track & Field is that there is no ambiguity. The winner is the one who runs the fastest, jumps the farthest or highest, or throws the farthest. And those that excel to a high degree may get their names in the record books . . . at least for a while.
The Best vs. The First
But when it comes to Track & Field in particular, I would argue that those individuals who are the first to do something have earned a place in the record books forever. Take the mile, for example. For decades, running it in less than four minutes was thought to be impossible. It represented a kind of holy grail for milers. Then, Roger Bannister (outdoors) and Jim Beatty (indoors) broke through that wall. And while many runners have surpassed their times, those two men will always be remembered as the first to have run a sub 4 minute mile outdoors and indoors, respectively. There will never be any debate about that.
Now, I know what some of you might be saying: "So Karl, what about the first person to run a sub 3:50 or a sub 3:45? Doesn't that count?" Technically, I guess it does. But there is nothing particularly compelling to me about those numbers. And I think it's because of the historical significance of running a sub 4 minute mile. In Track & Field, breaking that barrier represented a significant human achievement. And given my appreciation for history, running a sub 4 minute mile carries a little more weight with me. That is why Jake Brophy's name will always have a permanent place in the Navy Sports record books. He won't be the last to run a sub 4 minute mile as a Midshipman. But there is absolutely no doubt that he will always be recognized as the first.
Until next time . . .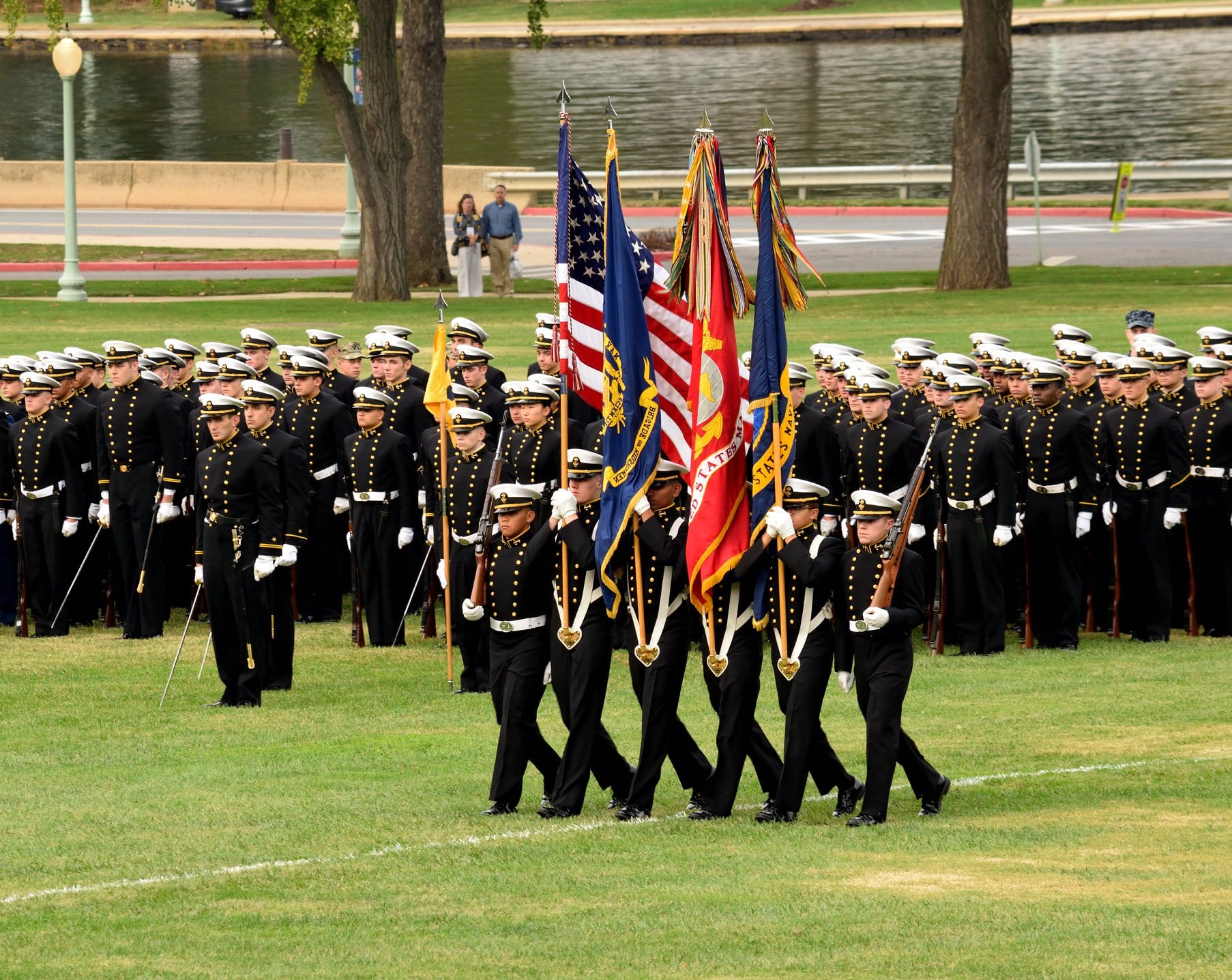 My sincere thanks to Scott Strasemeier, Senior Associate AD for Sports Information at the U.S. Naval Academy for granting permission to use images and video from the Navy Athletics media library. All photos used from this source will be properly credited in the caption. The only exception would be if the photo is used as a feature image where no caption is visible.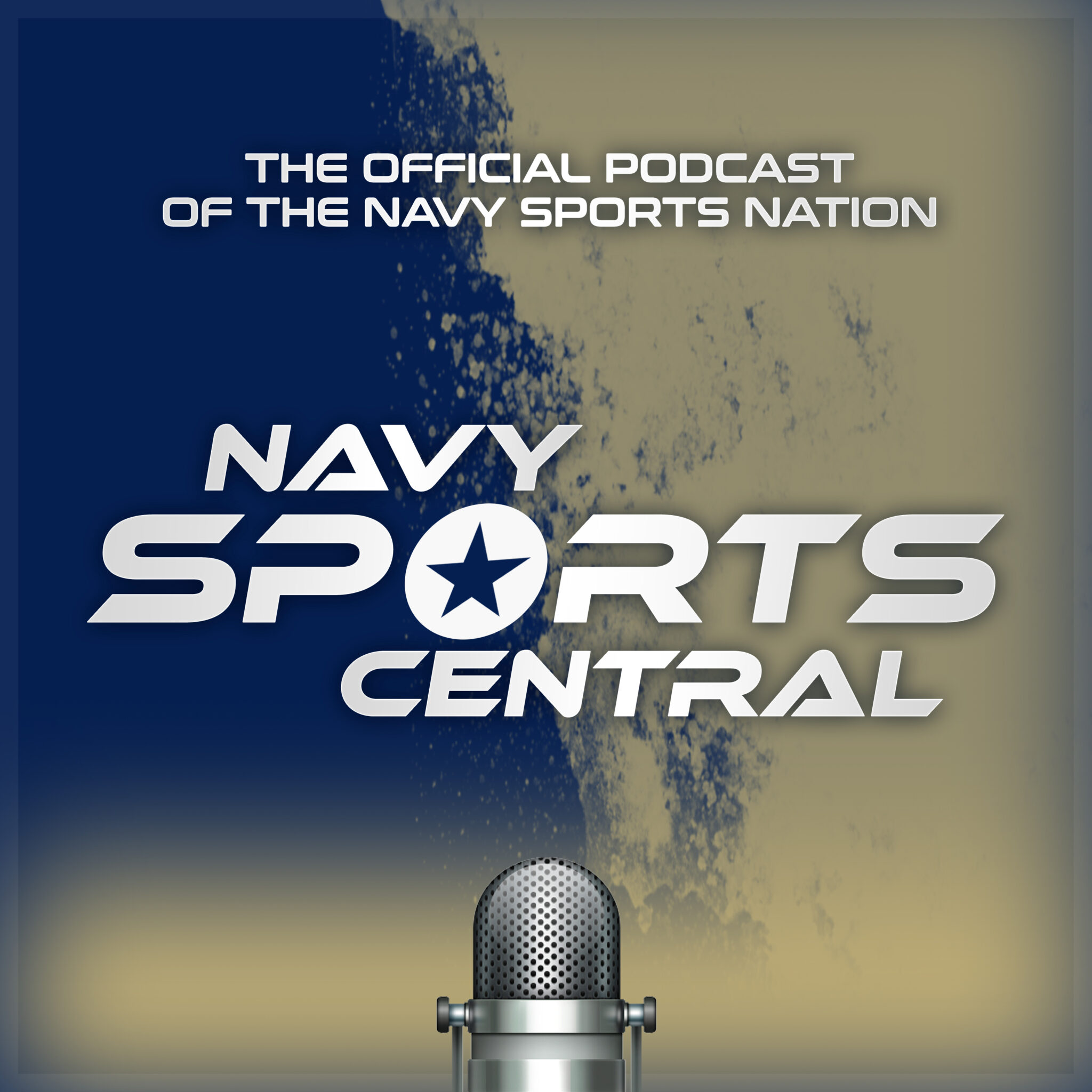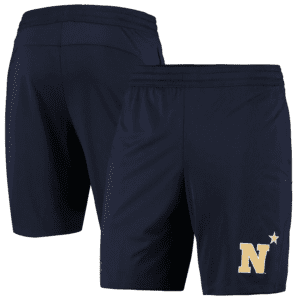 As an affiliate partner, Fanatics shares a small percentage of each sale through these links with the Navy Sports Nation which will be used to maintain the website. Thanks for your support!
Navy and St.Mary's are the only two rugby  programs in the country that have produced two Rudy Scholz Award winners. The award for the collegiate rugby player of the year was first given out in 2016.
Connor McNerney was the Naval Academy's first recipient in 2018. This year, Lewis Gray earned that honor. It was a fitting end to his outstanding career.
Click on the images to buy these two "must have" books for all Navy football fans. As an Amazon associate, I earn from qualifying purchases.
cRA Div. 1 National Championship Highlights
Karl Darden
I am a Navy veteran and a graduate of the U.S. Naval Academy. The idea to start this blog actually came from my classmates. I hope you enjoy reading this content as much as I enjoy writing it. Go Navy!! Beat Army!!