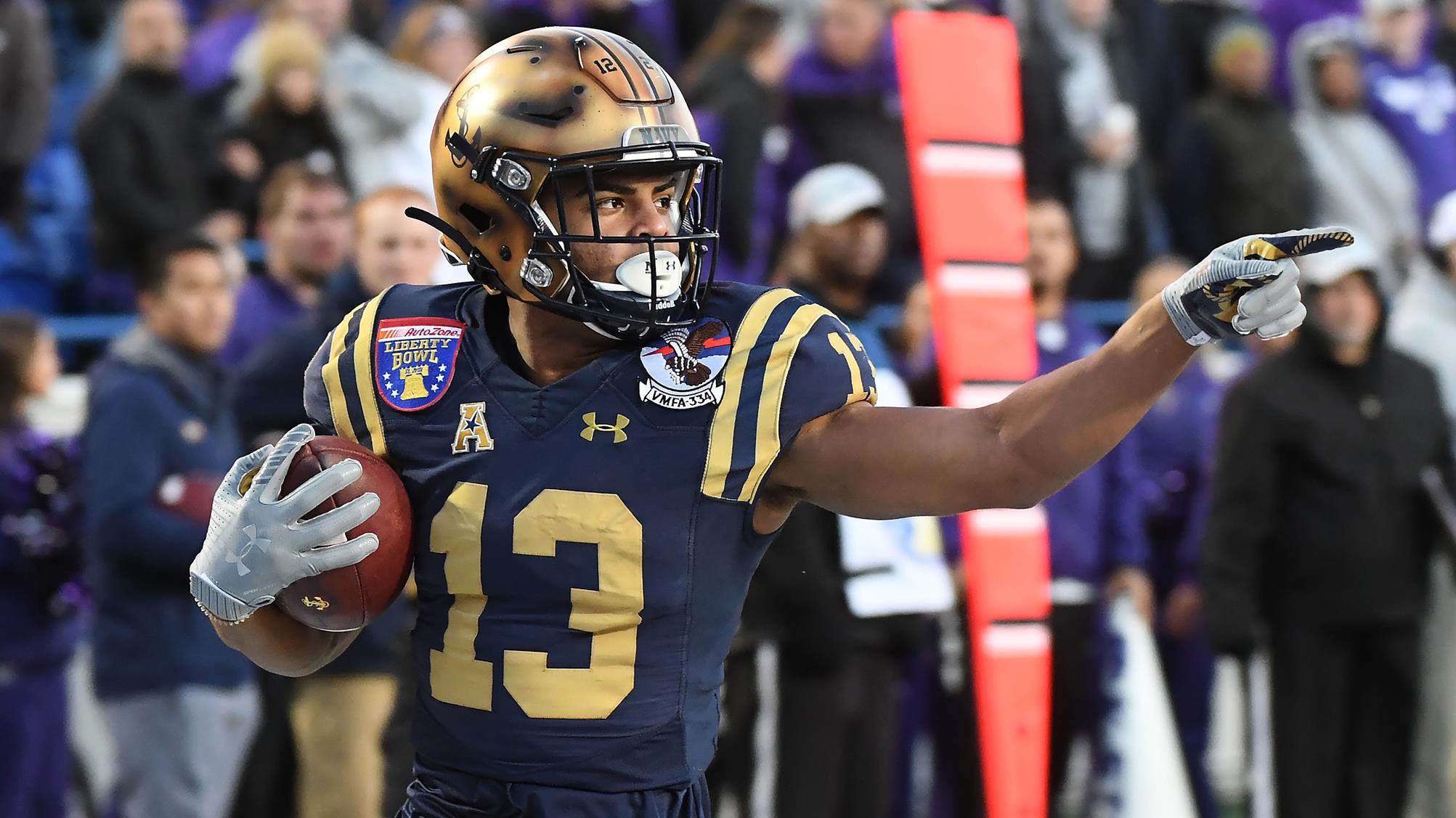 How "Fanatics" Brings Added Value to the Navy Sports Nation
Despite everything we've been dealing with lately, it's been great to see the Navy Sports Nation growing each month. When I started this blog at the beginning of the year, I prioritized bringing you all the value that you deserve. My approach mirrors exactly what it says in the tagline – "Taking a Deeper Dive Into Navy Sports." Reviewing what happened in a game or event is usually pretty straightforward. But getting into the how and the why is what's really interesting. I try to do that as much as possible each week. Because that's where the true value lies. And in the end, it's the value that matters most. And that's what brought me to Fanatics.
Now There's Even More
My search to bring you additional value doesn't end with the content. I recognize that it has to go beyond that. This is why I am so excited about Navy Sports Nation's new relationship with Fanatics. This company is the recognized global leader in licensed sports merchandise. They have been around since 1995 and have achieved their elite status in the sports merchandise arena by always staying one step ahead in maximizing the consumer experience.
I spent several months checking out different companies that might be a good partnering fit. Fanatics' wide variety of offerings and creative customer programs were the big difference makers. That's why I decided to reach out to them.
So as a partner, the company would share a small percentage of any sales generated through the links on this site with me. And that will go towards maintaining and upgrading the Navy Sports Nation blog.
Now, as I mentioned last week, I am a very deliberate person. And I don't make recommendations unless I've had a chance to thoroughly check things out. It's no different with Fanatics. So what I'd like to do now is walk you through a typical buying experience and review some of the company's offerings and creative customer programs. And by the time we finish up, I am confident you will see how much additional value this partnership brings to the Navy Sports Nation.
Making the Buy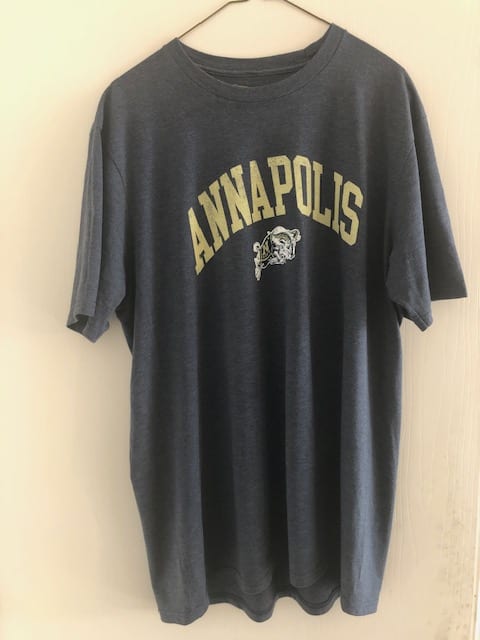 So a few weeks ago I was taking stock of my short sleeve t-shirts since it's starting to heat up here in Arizona. I can't believe we've already seen triple digits and it's not even the end of May. But that's another story. Anyway, I noticed that a few of my Navy t-shirts were getting to the end of their road. I usually order them through the Naval Academy's Midshipman Store. But sometimes their selection can run a little thin. Besides, the store has been closed for a while due to the coronavirus pandemic. Since I was checking out potential sports merchandising partners, I decided to see what Fanatics had to offer.
Their selection blew me away from the very start. They feature 100 different styles of Naval Academy Short Sleeve T-shirts. On a typical Homecoming Weekend in Annapolis, you may not see 100 total t-shirts in the Mid Store if you wait too long to do your shopping.
I picked out the t-shirt I wanted. It was priced reasonably, and Fanatics still tacked on a discount. After placing the order, I was notified of the expected ship date, which was May 11th. And it showed up on that day just like they said. It's a cotton / synthetic blend, and the quality is very good. I like that it doesn't have a tag either. There is just stamp with all the relevant information where the tag usually is.
So in a nutshell, it was a very smooth buying experience. But that's not what completely sold me on Fanatics' gear. There were a ton of other things. And that's what I wanted to go over right now.
All About the Customer
There are at least half a dozen things that impressed me about Fanatics offerings. They are all focused on making the customer experience that much better, so let's take a look at them.
It's All Official
One phrase that always gets my attention is "Official partner of . . ." For Fanatics, you can basically just fill in the blank with some pretty strong players. The company is official partners with the NFL, NBA, MLB, NHL, MLS, NASCAR, as well as just about every college and university. That's what I call some serious gravitas. You can be assured that there is no knock off merchandise. All of it is officially licensed gear. That is very important to me as a consumer. So it was a pretty big selling point.
Top Brands Available
I mentioned that the t-shirt I bought carries the Fanatics label. But the great thing is that they carry a variety of big time brands that we all know and trust. For example, I like clothing made by Under Armour. Fanatics carries them. They also have Nike, Adidas, Cutter & Buck, and a host of others. In addition to that, they've also taken things a step further by striking partnerships with premium brands like Columbia, Tommy Bahama, Timex, and many more for specific products. So if you like gear made under any of these labels, Fanatics has them all. There is no need to shop anywhere else.
An Absolutely Massive Selection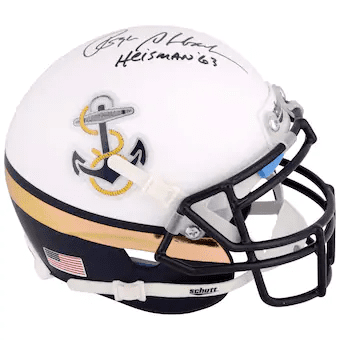 Here is a question for you. If Fanatics has 100 different kinds of Navy short sleeve t-shirts available, how big a selection of all products do you figure they have featuring every team they carry? If you came back with 100,000 items, it would be a gross underestimation. The company maintains an inventory of over 400,000 products ranging from apparel to authentic collectibles. That's a positively staggering number. So, it's hard to imagine even the most hard core fans not being able to find what they want.
Terrific Customer Incentives
Top tier companies, usually have some kind of loyalty program, and Fanatics is no exception. Every purchase made earns you "FanCash" that can be used on any order in the future. But the company does not stop there. Suppose you buy a jersey with your favorite player's name and number. Then, he gets traded out of the blue two months later. Fanatics will replace your jersey at no cost to you. They will even cover the shipping costs. The usual coverage period is 90 days from when the jersey was purchased. There are certain situations where the period is longer. Those are clearly spelled out on the website. For all regular purchases, the company has a 365 day return policy. That's the best I've seen anywhere.
Besides FanCash and Jersey Protection, Fanatics' "All In Challenge" gives customers a chance to enter and win some pretty incredible once in a lifetime experiences. Here is a brief description of the offer that hit my mailbox the other day. The winner gets two season tickets for his/her team of choice for five years. We're not talking the cheap seats either. These are in the first 10 rows. And since you don't want to be wearing the same fan gear to every game for five years, the company is going to help you out with a $100,000 Fanatics gift card. When I first read that, I thought it was a typo. But it wasn't. Customers can have up to 200 entries into this particular sweepstakes contest. Click here to check it out. The company runs several dozen a year. The same goes for auctions.
And here is the best news of all. Every cent of your donation when you enter goes to charities that feed those in need. We're talking about organizations like Meals on Wheels, No Kid Hungry and America's Food Fund. To date, the total donations have surpassed 42 million dollars. World hunger is not going away, so it's great to see companies like Fanatics demonstrating the kind of corporate responsibility needed to help combat this problem.
A Win – Win Proposition
All of these things I've covered contributed to my decision to partner with Fanatics. If I didn't think they could bring even more value to you all, I wouldn't have reached out to them. And after reading about the company's offerings, I am sure you will agree.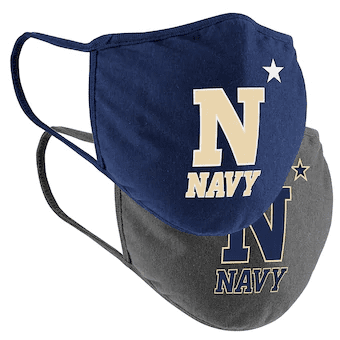 So here is what I would like for you to do. Go to their site by clicking on the link here. This will take you to the main page where you can explore their many offers. Bookmark the page so you can quickly access it whenever you want to order something.
It turns out that one of the more popular items now is face coverings. Please note that they are not for use in a medical setting. But here in Arizona, many stores like Costco won't let you in without one. You can click on the link in the caption under the image at the right to view the Navy face coverings. Fanatics also has them for all the professional teams.
Here is the win-win proposition: you get quality fan gear that shows support for your favorite team(s). And Fanatics shares a small percentage of that sale with me, which will go towards maintaining the Navy Sports Nation blog. How does that sound?
It's like I said at the beginning. This is all about bringing value. I can't tell you how much I enjoy finding an interesting angle for an upcoming post. But I'm always looking for different ways to go the extra mile to bring even more value your way. This partnership with Fanatics is a step in that direction. I hope you feel that is the case also.
Until next time . . .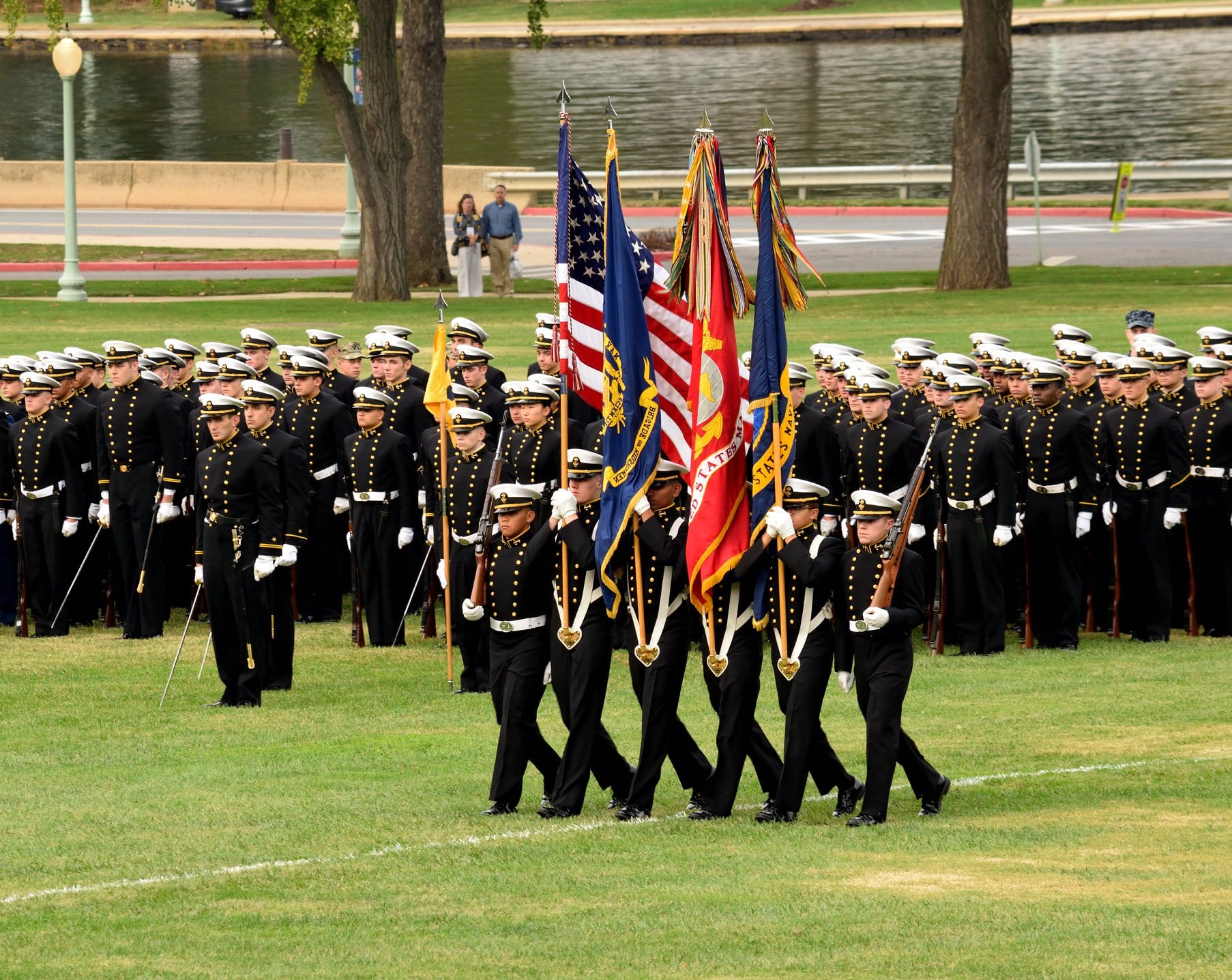 My sincere thanks to Scott Strasemeier, Senior Associate AD for Sports Information at the U.S. Naval Academy for granting permission to use images and video from the Navy Athletics media library. All photos used from this source will be properly credited in the caption. The only exception would be if the photo is used as a feature image where no caption is visible.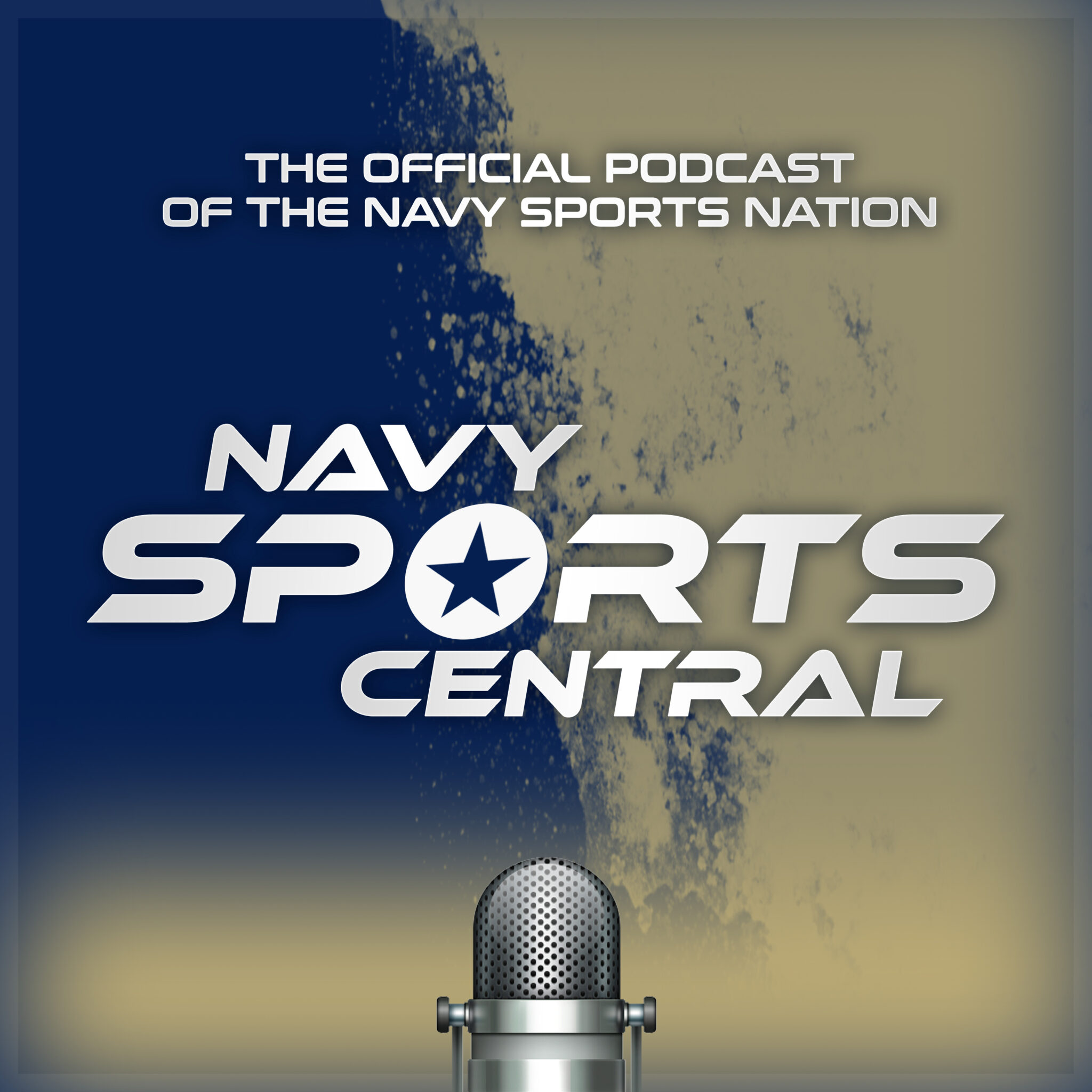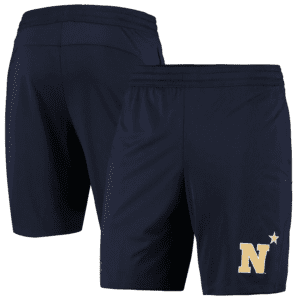 As an affiliate partner, Fanatics shares a small percentage of each sale through these links with the Navy Sports Nation which will be used to maintain the website. Thanks for your support!
Navy and St.Mary's are the only two rugby  programs in the country that have produced two Rudy Scholz Award winners. The award for the collegiate rugby player of the year was first given out in 2016.
Connor McNerney was the Naval Academy's first recipient in 2018. This year, Lewis Gray earned that honor. It was a fitting end to his outstanding career.
Click on the images to buy these two "must have" books for all Navy football fans. As an Amazon associate, I earn from qualifying purchases.
cRA Div. 1 National Championship Highlights
Karl Darden
I am a Navy veteran and a graduate of the U.S. Naval Academy. The idea to start this blog actually came from my classmates. I hope you enjoy reading this content as much as I enjoy writing it. Go Navy!! Beat Army!!