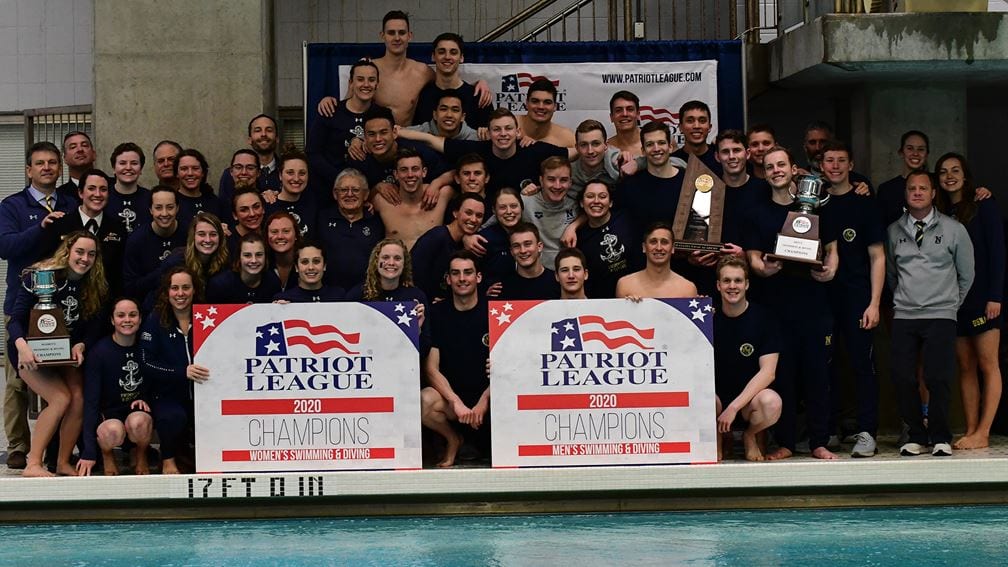 How Navy Swimming Came to Dominate the Patriot League (And Why That's Not Changing Anytime Soon)
If you've followed collegiate sports for any length of time, you can probably name a handful of teams that could be considered truly dominant. Two that recently come to mind for me are Alabama football and UConn women's basketball. Pick any word you want: greatness, domination . . . even dynasty. Any conversation along those lines in college football or college basketball includes those two programs. There is very little doubt about that.
So when a program can achieve at a high level for close to two decades, it warrants some attention. And that's why the Navy Men's and Women's Swimming & Diving teams are the focus this week in the Navy Sports Nation. We'll take a look at how they have achieved a level of dominance in the Patriot League that spans almost 20 years and why there seems to be no sign of them letting up.
Laying the Foundation
It should come as no surprise to anyone that it all starts with coaching. That's the first building block. But it's not just about coaching. It's also about coaching stability within a program. Nick Saban has been coaching at Alabama for 13 years. UConn coach Geno Auriemma has led that program for 35 years. There is a certain of familiarity that comes with that kind of longevity. So for athletes who are wired to excel in that kind of environment, it's definitely an advantage. That's not to say that leading a program for a long period of time doesn't come with its own set of challenges. We can talk about those later. But overall, I think it's fair to say that coaching stability is a good thing for an athletic program. So now let's see how that relates to Navy Swimming.
Navy Swimming's Coaching Triad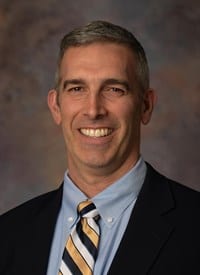 Men's coach Bill Roberts came to Annapolis 20 years ago. He took the reins as the head coach in 2003. And during the past 17 years, the men's program has put together a remarkable record. The Mids are synonymous with sustained excellence in the Patriot League. They have also taken down nationally ranked teams like Virginia and Princeton in recent years. We'll soon take a more in depth look at the team's long list of accomplishments. It's really very impressive.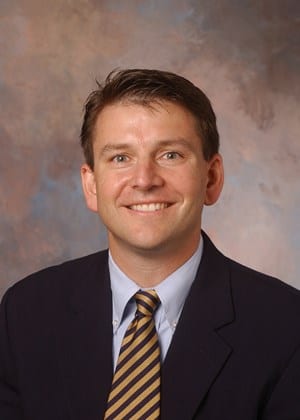 John Morrison is the Navy Women's Swimming coach. He has led them for the past 16 years. During that time, the Mids have posted two undefeated seasons. He has also trained five swimmers who qualified for the U.S. Olympic trials. When he swam at the University of North Carolina, Coach Morrison was a four year letterman and helped lead them to two ACC championships.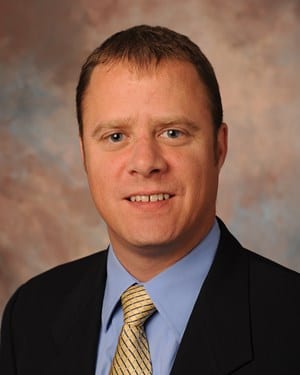 The Navy Diving coach for both the men and women is Rich MacDonald. Though he as only been at Annapolis for seven years, he has made an immediate impact. He has won the Patriot League Coach of the Year six times and also sent four divers to the NCAA Division 1 Championships last year.
Roberts and Morrison have been fixtures in the Yard for close nearly two decades. So, I'd say that satisfies the coaching stability piece. But the larger question is how does that translate into the kind of excellence that we have seen on a regular basis coming out of the pool at LeJeune Hall? I'm guessing that answer may not surprise you either.
Establishing the Culture
In a recent interview with Pete Medhurst from Navy Sports Magazine, both coaches spoke to the type of culture they have established at the Academy and the role it has played in their success. Coach Roberts specifically addressed creating a competitive training environment in every phase of practice. Navy junior Micah Oh said it could be something as simple as one swimmer challenging another to a race right on the spot. No warm up, no nothing. Just get on the blocks and go. Imagine competing in practice everyday with that kind of drive and intensity. By the time the day of meet rolls around, the Mids' opponents don't stand much of a chance.
While creating that kind of competitive dynamic in practice can be very effective, there is always that danger of it becoming more of a grind over time. Suddenly, this approach doesn't resonate as well with those new to the program. And the next thing you know, the performance begins to slide.
In speaking to that point, Coach Roberts talked about the importance of keeping the overall objective the same, while changing the approach to keep it fresh. Each new group of swimmers that joins the program is different. Therefore, being able to come up with new and different ways to challenge the team is a key component when it comes to keeping the program moving forward.
Finally, Coach Morrison pointed out that as the women's coach, he makes communication and engagement a high priority. And that doesn't just apply to his relationship with the team either. He has actually taken it a step further. The Navy coach has made a conscious effort to welcome back team members who have graduated to speak before big meets. And that has had a ton of impact. The current team is inspired because they understand the kind of legacy that has been established. To put in anything less than an elite effort would not be acceptable. At the same time, the alumni feel equally inspired because they realize the critical role they played in maintaining the excellence of the program. In the end, the result is a self-perpetuating cycle. And that's exactly what you want when establishing a championship culture.
Getting the Right Athletes
Recruiting is the life blood of any collegiate athletic program. So take a minute to think about how coaching stability plays into this. It's not easy to establish a network of high school coaches across the country if there is a new college coach rotating through every couple of years. So programs like Navy that have long tenured coaches have an opportunity to build strong recruiting pipelines over the long term. Then it's just a matter of finding the athlete that's the right fit. Based on the track record of Navy's coaches, I think it's reasonable to assume that they have built some very productive pipelines the last 15 plus years. And there is no expectation of that changing in the near future. Now let's take a look at some of those results.
Navy Swimming – By the Numbers
It's time to play a little game I like to call By the Numbers. I'll start with the lowest number and work my way up. Here we go . . .
2 – The number of undefeated seasons posted by the Navy Women's swim team under Coach Morrison over the last 13 years.
6 – The total number of men and women that qualified for the NCAA Swimming & Diving Championships in 2019.
8 – The number of combined 1 meter and 3 meter diving titles won by Navy senior Bradley Buchter at the Patriot League Championships. It doesn't take a math wizard to figure out that he never once tasted defeat.
9 – The number of consecutive Patriot League Championships won by the Navy Women's team (11 titles in all).
17 – The number of consecutive and total Patriot League Championships won by the Navy Men's team. They are a perfect 17-0 since the program was invited to join the league. I don't know if all the other schools ever considered getting thumped every single year as a possible consequence. Oh well. Sorry . . . not sorry.
18 – The number of events won (out of 18) by the men's team at the 2012 Patriot League Championships.
29 – The number of consecutive years the men's team has beaten Army in their annual Star meet. So that means they haven't been on the wrong end of that score since George 41 was in the White House.
31 – The number of consecutive years the women's team has beaten Army in their annual Star meet. That would be the year 1988, at the tail end of the Reagan Administration.
I am going to stop there, but I could go on all day. Those last two stats are my favorite, as you might imagine. Finally, here is something else you probably don't know.
A "Rowdy" Fan
His teammates called him "King Sprint". Everyone else knows him as Rowdy Gaines, and he is one of this country's true swimming icons. The three time Olympic gold medalist has gone to a successful broadcast career that includes calling every Olympic Swimming competition since 1992. And for the last three years, Rowdy Gaines has joined Pete Medhurst to call the Army-Navy Star Meet. How cool is that? Gaines is a tremendous fan of the program. He was the face of U.S. Swimming when I was at the Academy. And it must be pretty awesome for the Mids to have an opportunity to interact with him when he is there to cover them.
It Doesn't Get Much Better
The Navy Men's and Women's Swimming & Diving teams are a true model of consistency; and they are pretty elite models at that. The word is really starting to get out too. I saw some video from the last Army Star meet. Lejeune Hall was jammed to capacity, and the atmosphere was absolutely electric. Pretty cool.
So, we now know that coaching stability and creating the right culture both play a role in attracting the kind of athlete that can excel in that unique Naval Academy environment. And the results both teams have generated over the last 20 years are truly staggering. There is no other word for it. Now, maybe this continues, for another 10 years or so; maybe not. But, I can tell you one thing. I don't see it ending any time soon.
Until next time . . .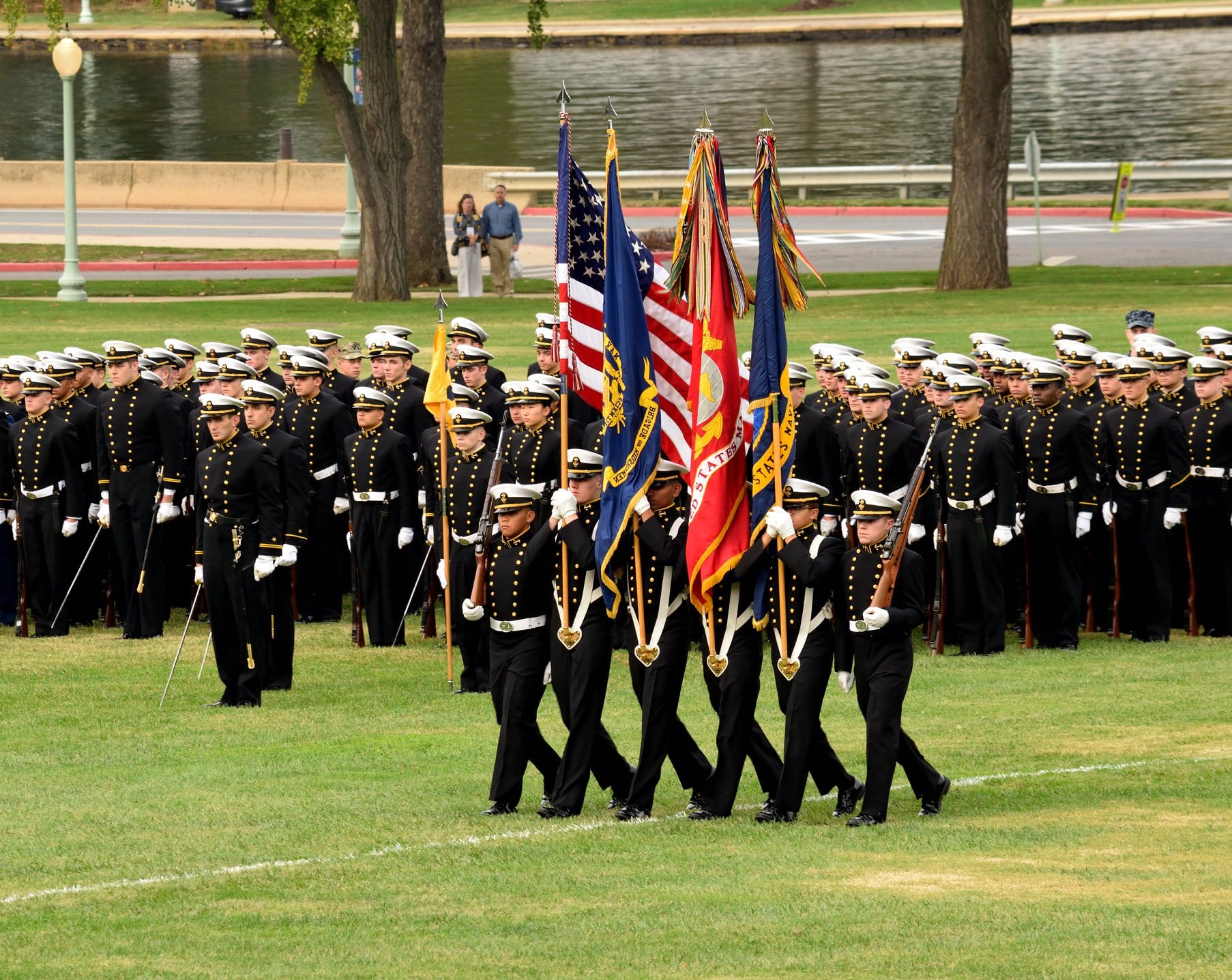 My sincere thanks to Scott Strasemeier, Senior Associate AD for Sports Information at the U.S. Naval Academy for granting permission to use images and video from the Navy Athletics media library. All photos used from this source will be properly credited in the caption. The only exception would be if the photo is used as a feature image where no caption is visible.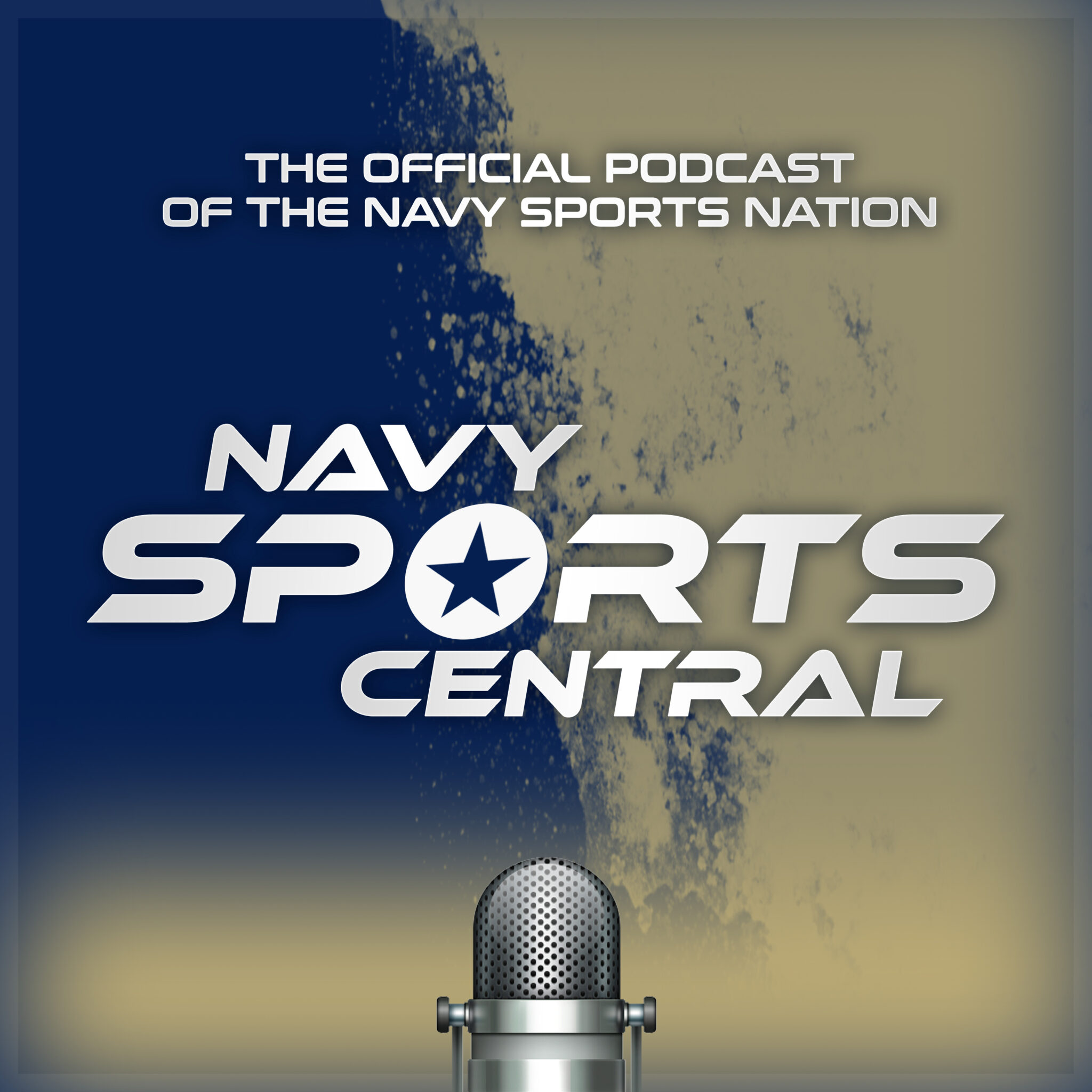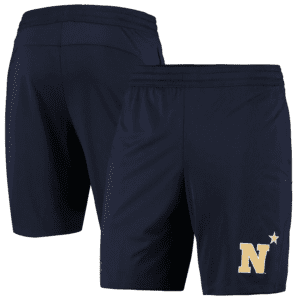 As an affiliate partner, Fanatics shares a small percentage of each sale through these links with the Navy Sports Nation which will be used to maintain the website. Thanks for your support!
Navy and St.Mary's are the only two rugby  programs in the country that have produced two Rudy Scholz Award winners. The award for the collegiate rugby player of the year was first given out in 2016.
Connor McNerney was the Naval Academy's first recipient in 2018. This year, Lewis Gray earned that honor. It was a fitting end to his outstanding career.
Click on the images to buy these two "must have" books for all Navy football fans. As an Amazon associate, I earn from qualifying purchases.
cRA Div. 1 National Championship Highlights
Karl Darden
I am a Navy veteran and a graduate of the U.S. Naval Academy. The idea to start this blog actually came from my classmates. I hope you enjoy reading this content as much as I enjoy writing it. Go Navy!! Beat Army!!