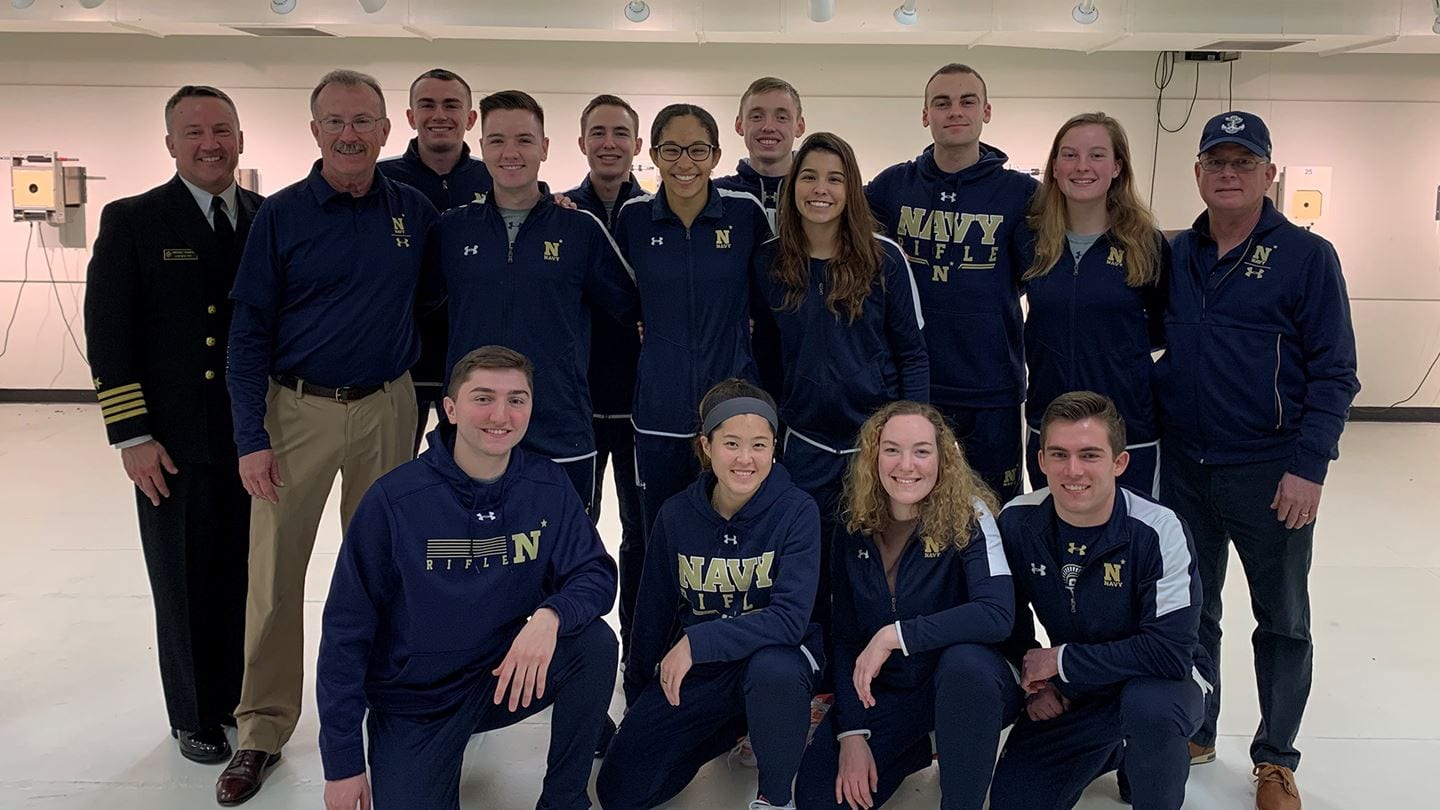 Navy's Rifle Team: Where Adrenaline Is The Enemy (Plus 3 Cool Facts You Probably Didn't Know)
In my very first post last month, I discussed showcasing some of the less visible Navy sports. This week provides me with such an opportunity. And the best part was that in putting this post together, I learned some pretty interesting things about this sport at the same time. It's the Rifle team's turn to take center stage in the Navy Sports Nation. So join me for a few minutes, and I guarantee that most of you will learn at least as much as I did.
First, A Quick Primer
My dad taught me to shoot with one of those old Daisy air rifles when I was growing up. I had one that used those small soft lead pellets. We would go out to a local landfill, rig up a shelf, and set up about a dozen tin cans. Then we would see how many we could knock off that shelf from about 15 – 20 yards away. We used targets also, but it wasn't as fun as watching the cans go flying when you hit them just right. Do you guys remember doing stuff like that growing up? Yeah . . . ? Well, an official NCAA sanctioned rifle competition is nothing like that. In fact, it's not even close.
The Hardware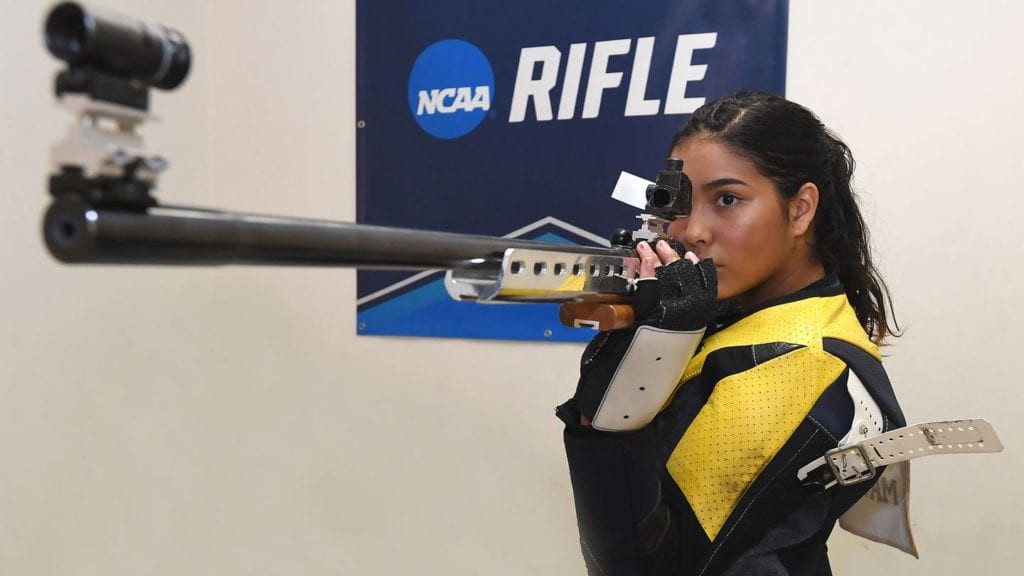 Let's start with the rifles. We bought the Daisy model that I used right off the shelf from Sears. The ones used in competition are customized for each individual. They must also meet strict standards with respect to weight (a maximum of 8 kg for small bore; 5.5 kg for air rifle). And scopes? You can forget about those. They aren't allowed. The rules only permit the use of non-lens sights. So now that you know a little about the hardware, we can get into the competition itself.
Two Events, 120 Shots & 100% Concentration
The first thing I learned about the collegiate team rifle competitions is that they consist of two events. They always lead with the small bore rifle (.22 caliber). There are six rounds, and competitors fire 10 shots per round for a total of 60 at a target 50 feet away. That may not sound far, but when you consider that the bullseye they are trying to hit is about the size of a dime, that's plenty far. In addition, the shooters fire 20 shots from three different positions: kneeling, prone, and standing, and they have 105 minutes to complete all six rounds.
The air rifle event follows next. Competitors fire from a standing position at a target 10 meters away. The rifle uses a .177 caliber pellet, and the athletes have 75 minutes to finish the six rounds. So when you do the math, the maximum score for each discipline is 600 points. The teams designate a squad of four or five members to compete, but they don't have to be the same for both events. The the winner is the team with the highest combined score.
That does it for the crash course. As I mentioned previously, it was fun doing the research on this sport. One thing is for certain: I got a huge appreciation for the intense amount of concentration required to compete at the collegiate level in team rifle matches. These are highly skilled athletes. And sometimes, just one or two shots per competitor can determine the outcome of a match. It takes a ridiculous amount of focus to deal with that kind of pressure. There is no doubt about that. I will get into how the team manages that shortly. Now, it's finally time to get to the three really cool facts about your Navy Rifle team.
Cool Fact #3: It's a Co-Ed Team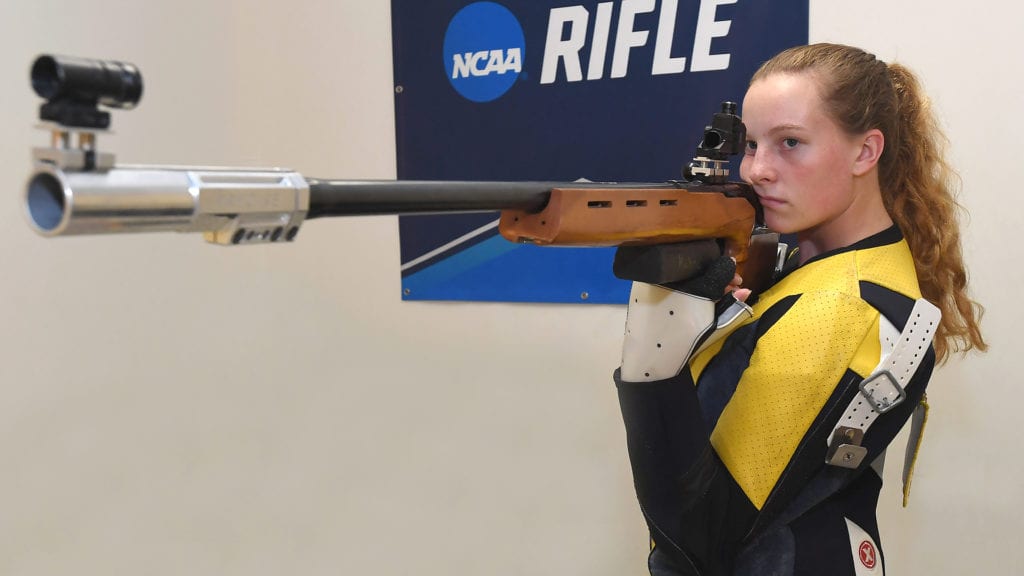 That's right. In fact, rifle is the only co-ed sport sponsored by the NCAA. There are currently 22 such teams at the Division 1 level in addition to those made up of either all men or all women. Six men and five women make up the this year's Navy Rifle team. Their captain is Kestrel Kuhne, a senior from Everett, PA. Mike Anti has been the Mids' head coach since 2017. Last year, he took the Midshipmen to the NCAA championships, where they placed 7th overall.
Cool Fact #2: A Sophomore Now Owns the School Record in the Air Rifle Event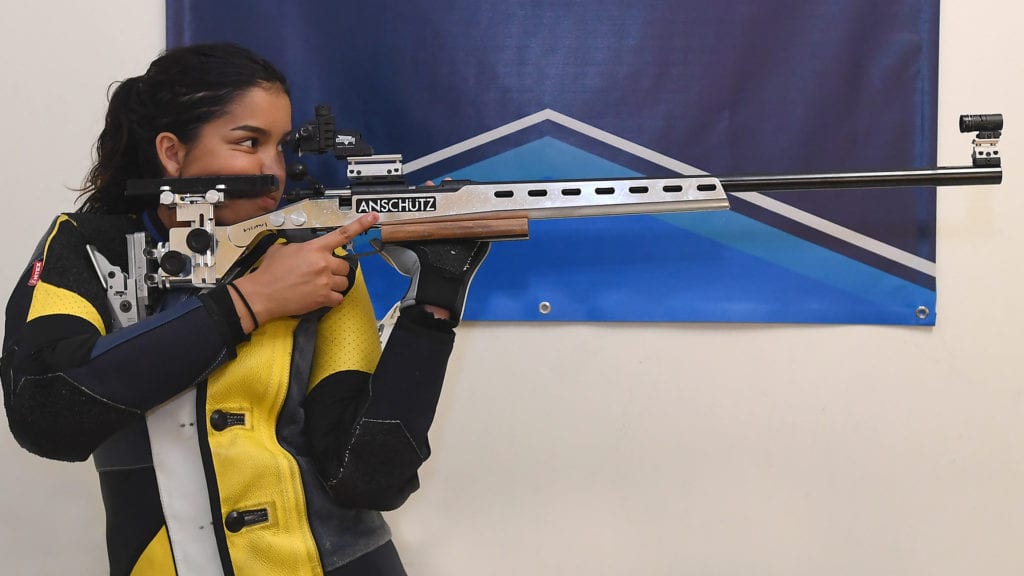 Meet Navy sophomore Gabriella Mayes from Rio Rancho, NM. In a match last month against Nebraska, she scored a remarkable 597 in the air rifle event. In doing so, Mayes broke the old record of 595 previously held by Kestrel Kuhne. These were her results for the six rounds: 100, 100, 98, 99, 100, 100. Mayes scored a 10 on an incredible 57 of 60 shots. It was an amazing display of expert marksmanship.
A Few Things About Adrenaline
I think we can all agree that reaching such a high skill level requires these athletes to be in complete control of their emotions. A surge of adrenaline can be the difference maker on a football field or a basketball court, but it has no place on the rifle range. So I reached out to Coach Anti to get his perspective on the impact that adrenaline can have and what the team does to manage it. He provided some great insights.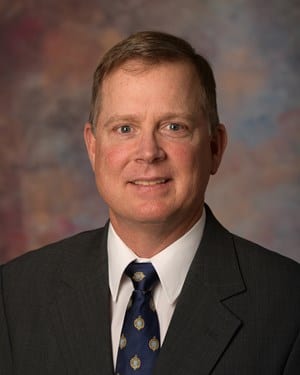 Anti said, " Adrenaline and our sport do not go well together.  Excessive heartbeat and the associated pulse that comes with it transfers into the athletes ability to hold the rifle still enough to shoot a ten." The coach went on to say that, "An athlete can actually see that pulse through his/her sight picture. . . Some excitement can be beneficial. It can increase your ability to focus, reaction time, decision making, etc.  But too much excitement is detrimental to performance." On addressing how the team handles the pressure, Coach Anti shared, "Staying calm and focused during a competition comes from hours and hours of training, building confidence in your ability and mental training with relaxation techniques, such as mental imagery.  Sticking to a shot process and doing the exact same thing before, during and after the shot is very important. "
I don't know about you, but the idea of being able to see my own pulse through the sight picture while I'm trying to aim at the target is pretty mind blowing. Coach Anti also spoke to the importance of sticking to a process or a routine as being one of the keys to success. It's what got Gabriella Mayes that school record last month, And it's also what brings us to our last cool fact.
Cool Fact #1: Navy Won Their Star Match Against Army for the Second Year in a Row
Prior to Coach Anti's arrival in Annapolis, Navy hadn't won a Star match against Army since 2009. That's ancient history now. Last year, the Mids put an end to all of that. And on Feb. 1st, they took the Black Knights down again, making it two straight. Anti credited the team's depth as the key to the victory. In addition to strong performances from Kuhne and Mayes, the Mids were paced by sophomore Mike Zanti, juniors Torrance Kang and Luke Knollinger, and freshman Will Wilkins. Kuhne and Mayes posted the highest aggregate score of 1169. Zanti scored a 592 in the air rifle event to lead all competitors, and Wilkins shot a career high of 573 in the small bore rifle. You can get the complete story here on the Navy Sports website.
As a result of the big win over Army, the Navy Rifle team is riding a nice wave of momentum going into its NCAA qualifying match in two weeks. That will take place at the Bancroft Hall rifle range. Full disclosure here. In the entire four years I spent at the Academy, I didn't even realize the range was located in the Hall. But thanks to Coach Anti, I can now check it out for myself, and you can too. It turns out that many teams including Navy stream their matches on the Megalinks Live website. This is the company that provides the electronic scoring for the competitions. The Mids square off against John Jay on Feb. 22nd. If you have some time, tune in to see them in action. I know I will.
Some Final Thoughts
I have always been a big fan of precision and accuracy. And for my money, there is no event that demonstrates those two competencies better than a team rifle competition. Though competitors in other sports depend on emotion and adrenaline to achieve success, the athletes on the Navy Rifle team have learned how to control those emotions and remain calm at the time it matters most . . . when it's time to squeeze the trigger.
Until next time . . .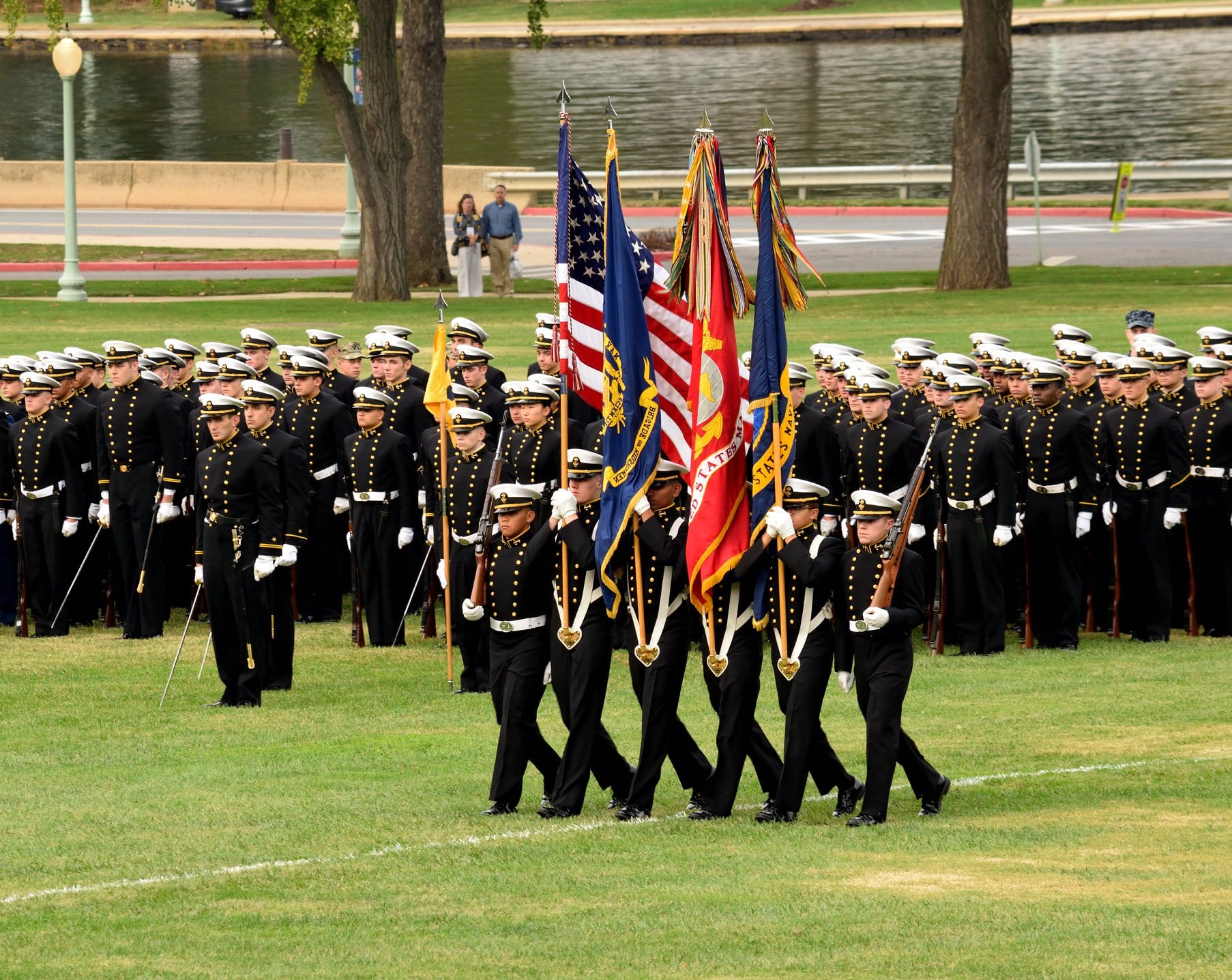 My sincere thanks to Scott Strasemeier, Senior Associate AD for Sports Information at the U.S. Naval Academy for granting permission to use images and video from the Navy Athletics media library. All photos used from this source will be properly credited in the caption. The only exception would be if the photo is used as a feature image where no caption is visible.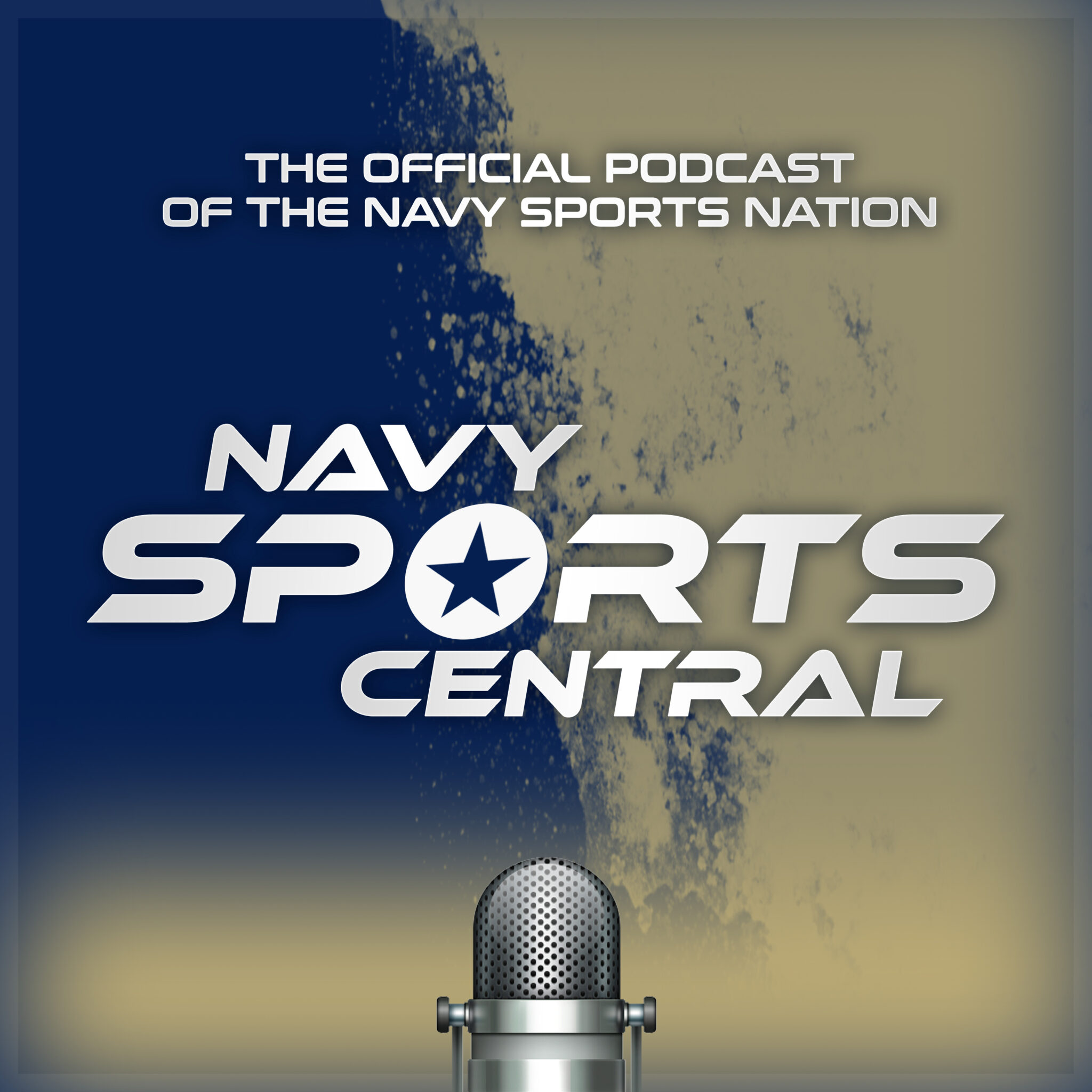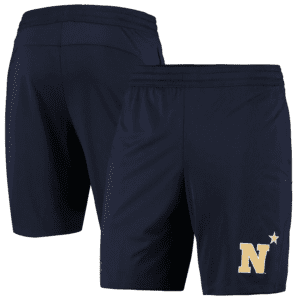 As an affiliate partner, Fanatics shares a small percentage of each sale through these links with the Navy Sports Nation which will be used to maintain the website. Thanks for your support!
Navy and St.Mary's are the only two rugby  programs in the country that have produced two Rudy Scholz Award winners. The award for the collegiate rugby player of the year was first given out in 2016.
Connor McNerney was the Naval Academy's first recipient in 2018. This year, Lewis Gray earned that honor. It was a fitting end to his outstanding career.
Click on the images to buy these two "must have" books for all Navy football fans. As an Amazon associate, I earn from qualifying purchases.
cRA Div. 1 National Championship Highlights
Karl Darden
I am a Navy veteran and a graduate of the U.S. Naval Academy. The idea to start this blog actually came from my classmates. I hope you enjoy reading this content as much as I enjoy writing it. Go Navy!! Beat Army!!