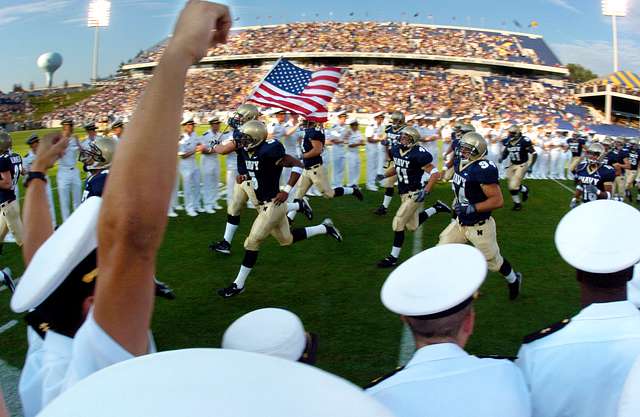 The Top 5 Navy Quarterbacks in the Triple Option Era (Part 2)
In Part 2 of our series on the Top 5 Navy Quarterbacks in the Triple Option Era continues with our #3 entry: Ricky Dobbs. We'll dive into that discussion in a minute.
In Part 1 we started by reviewing the careers of two very worthy signal callers who earned Honorable Mentions. Craig Candeto and Kaipo-Noa Keheaku-Enhada left their own distinct marks on the Navy Football program for different reasons.
Aaron Polanco was number 5 on our list. He led the Mids to their first 10-win season in 99 years. His tough running and clutch play-making ability also brought the team its first bowl win in eight years and its second consecutive Commander-In-Chief trophy.
Will Worth came in at the number 4 position. In a season cut short by injury, he took the Mids to their first (and so far, only) conference championship game. Worth was a bruising runner and an underrated passer who engineered a huge win over the 6th ranked Houston Cougars. He also executed the offense so well in a 28-27 win over Notre Dame that the Irish only touched the ball twice in the second half. In fact, they only had six possessions the entire game.
Both Aaron Polanco and Will Worth were excellent triple option quarterbacks. It's going to be tough to knock them out of those spots they currently hold. And that's even more true when it comes to the top three guys. For those who follow the program closely, I don't know that there was any real debate over who they are. It's the order in which they landed that is worthy of conversation.
#3: Ricky Dobbs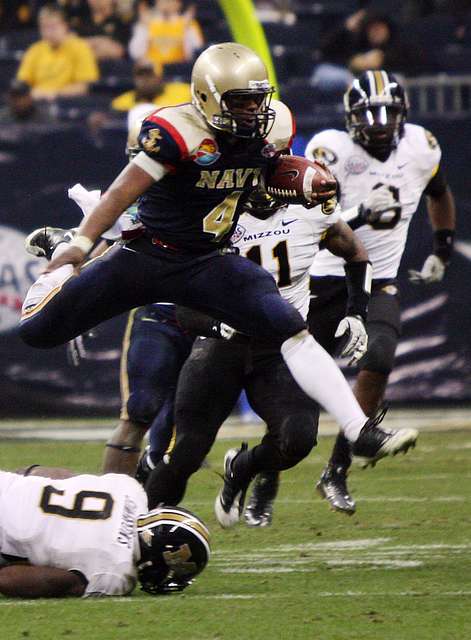 Ricky Dobbs began the 2008 season third on the quarterback depth chart behind Keheaku-Enhada and Jarod Bryant, another senior. Both went down with injuries at some point during the year, so Dobbs wound up getting significant playing time as a sophomore. That's when I first noticed how strong an arm he had. The Mids were down 27-7 at home against Temple. Dobbs was in for Kaipo-Noa, who had re-aggravated a hamstring injury. Bryant wasn't available due to a separated shoulder. With about nine minutes left in the game, the Navy QB threw a 22 yard touchdown to T.J. Tiel to cut the lead to 27-14. And I am telling you, that ball got to the end zone in one hell of a hurry. It looked more like a high fastball to me. That's when I smiled and said to myself, "And he's only a sophomore . . ."
The Mids actually won that game when for some reason, Temple decided not to take a knee with less than a minute to go. The defense forced a fumble and returned it for a touchdown to tie the game. Dobbs then scored from a yard out in overtime to seal the win. Kaipo-Noa returned to lead the Mids to a 34-0 rout of Army, but things definitely looked good for the Navy offense in 2009. And Ricky Dobbs was the main reason why.
Taking the Controls
Navy's 2009 season was another memorable one. They finished with 10 wins and their second victory in three years against Notre Dame in South Bend. The Mids also won their seventh consecutive Commander-In-Chief trophy. To cap off the season, they absolutely destroyed a highly regarded Missouri team 35-13 in the Texas Bowl. Ricky Dobbs ran for 166 yards and threw for 130 more. On the year, he rushed for 1,203 yards and 27 touchdowns. The TDs established a new record for quarterbacks in Division 1 Football. He also passed for 1,031 yards and 6 scores.
It was Dobbs' terrific arm strength that gave the Mids a whole different dimension. He could make just about any throw on the field. Previous Navy quarterbacks were good enough passers to make occasional big plays. This kept the defense from putting too too many defenders in the box to play the option. Now, the Mids passing game became a legit weapon, essentially making it the fourth option in the offense. Dobbs showcased his arm on several occasions the following season, but there was one game in particular where he showed just how dangerous it could be.
The Streak Hits Nine
In 2010, Ricky Dobbs' 1,527 passing yards were the most of any other Navy quarterback since the triple option was installed. He threw for over 100 yards five times. On two of those occasions he rung up over 200 yards. Look at the touch and strength he shows in delivering this long pass to Greg Jones in a win against Louisiana Tech.
But it was in the Army game that year where Dobbs basically beat the Black Knights with his arm. You can check out the highlights here. The first pass takes place 50 seconds into the video clip. Dobbs connects with John Howell on a 77 yard score. The Navy slotback got behind the defense and Dobbs hit him right in stride. That set a new record for the longest touchdown pass in the history of the Army-Navy game.
That was pretty impressive, but it was the senior quarterback's second touchdown to wide receiver Brandon Turner that got me fired up. This was a 32 yard frozen rope,and the ball looked like it was shot out of a cannon. Dobbs delivered a little high so that only the Mids' lanky receiver had a chance to make a play on it. You can see it in slow motion and in real time beginning at the 1:25 mark. That touchdown put Navy up 17-0. They coasted to a 31-17 win, extending Army's misery for another year.
The Resume
Ricky Dobbs clearly has a firm grip on the number 3 spot on the list of Navy's top triple option quarterbacks. The Georgia native finished 2nd among all Navy signal callers in career rushing touchdowns (49), 2nd in rushing TDs in a season (27), and 4th in rushing TDs in a game (5). He also ranks 7th in career passing touchdowns (20) and first in passing TDs in a season (13). Besides his two wins against Army and one CinC trophy, he also owns two wins over Notre Dame. This includes a 35-17 dismantling in 2010 when the Mids played a near perfect game. You'd have to go back 53 years to find another Navy quarterback with two wins against the Irish. For those who are wondering, that was Tom Forrestal (1956 & '57).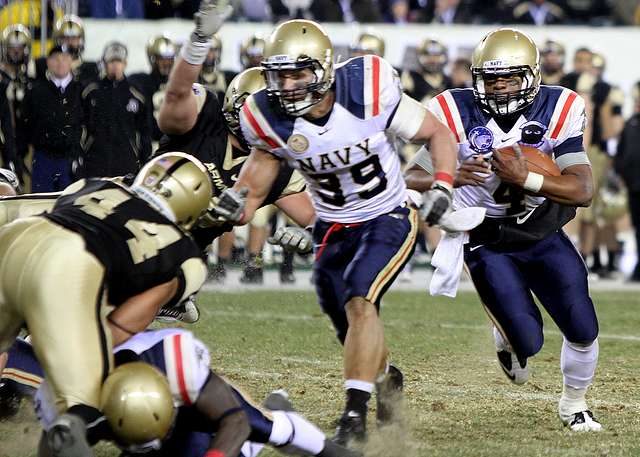 Wrapping Up . . .
When I started this post, I planned to discuss the remaining three quarterbacks on my list. But as I reviewed the senior campaigns of the remaining two, they turned out to be remarkably similar. That's when I thought it would be fun to stack them up against each other as we continue this discussion. So while this was originally intended to be a two part series, it makes more sense to add a third part in order to do our last two great quarterbacks justice. Stay tuned for our final installment on Monday.
Until next time . . .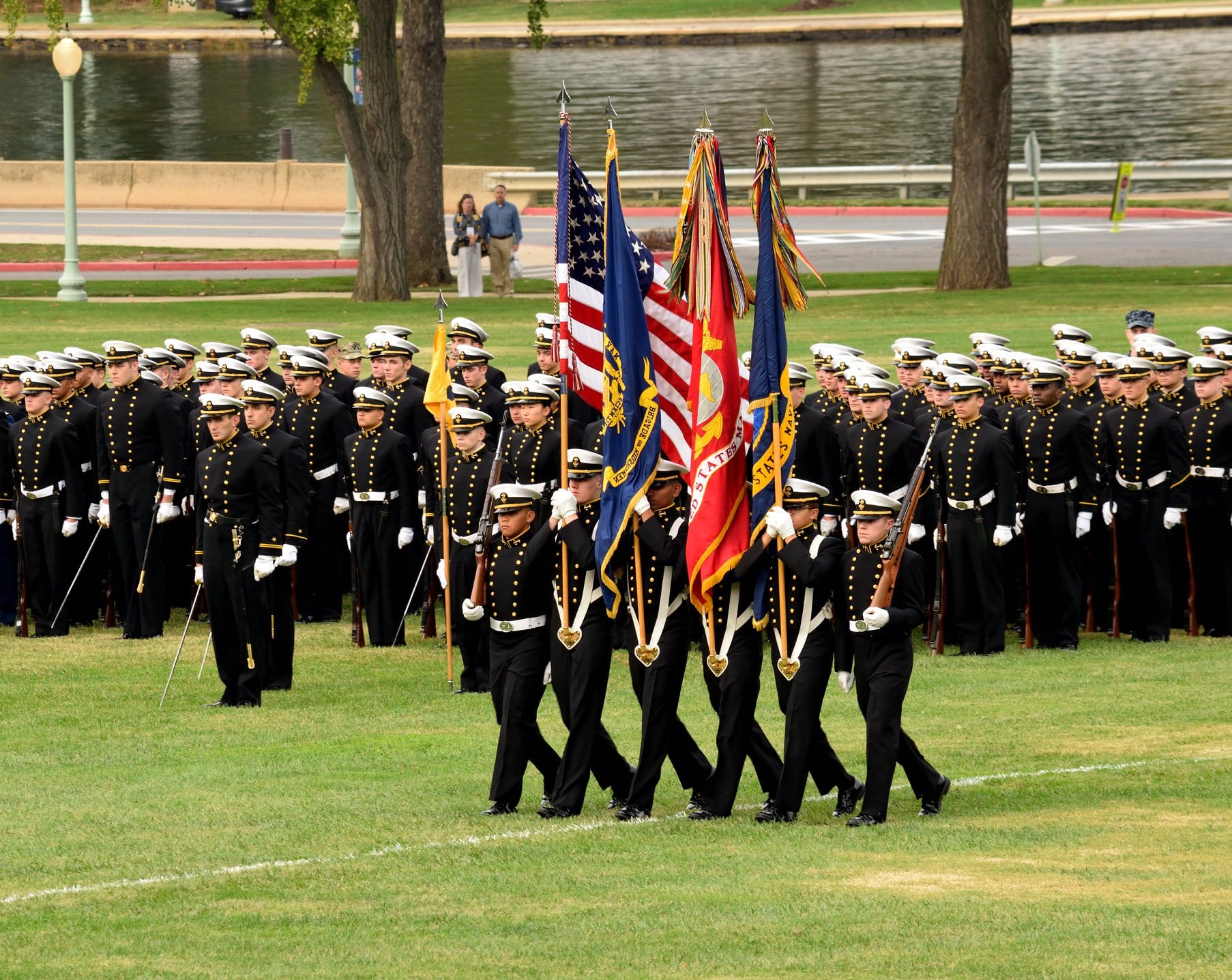 My sincere thanks to Scott Strasemeier, Senior Associate AD for Sports Information at the U.S. Naval Academy for granting permission to use images and video from the Navy Athletics media library. All photos used from this source will be properly credited in the caption. The only exception would be if the photo is used as a feature image where no caption is visible.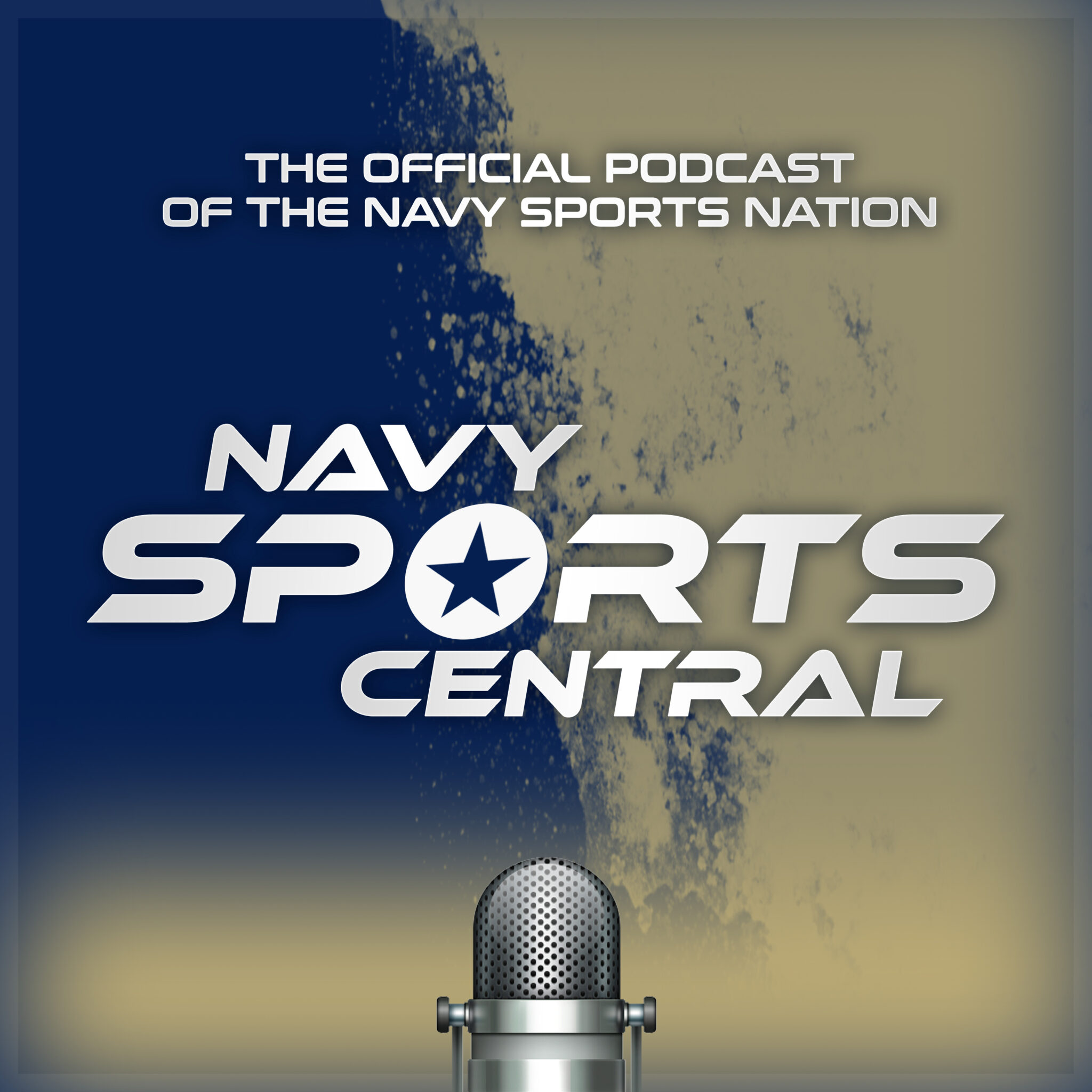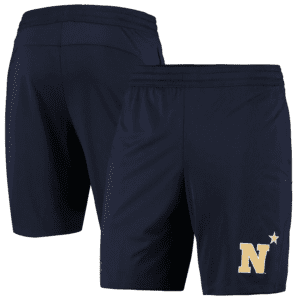 As an affiliate partner, Fanatics shares a small percentage of each sale through these links with the Navy Sports Nation which will be used to maintain the website. Thanks for your support!
Navy and St.Mary's are the only two rugby  programs in the country that have produced two Rudy Scholz Award winners. The award for the collegiate rugby player of the year was first given out in 2016.
Connor McNerney was the Naval Academy's first recipient in 2018. This year, Lewis Gray earned that honor. It was a fitting end to his outstanding career.
Click on the images to buy these two "must have" books for all Navy football fans. As an Amazon associate, I earn from qualifying purchases.
cRA Div. 1 National Championship Highlights
Karl Darden
I am a Navy veteran and a graduate of the U.S. Naval Academy. The idea to start this blog actually came from my classmates. I hope you enjoy reading this content as much as I enjoy writing it. Go Navy!! Beat Army!!