So now it's finally time to finish up our Top 5 Navy Quarterbacks list. And I've got to tell you that in reviewing the careers of Navy's top two quarterbacks since going to the triple option, I was surprised at the number of similarities. So without any further delay, let's get into it.
I don't think it's any earth-shattering revelation to Navy fans that the two quarterbacks we are talking about here are Keenan Reynolds and Malcolm Perry. In their senior years leading the triple option, they had two of the finest seasons on record in all of college football. So I decided to break down this discussion three different ways. First, we'll compare how the Navy offense performed as a whole during Reynolds' and Perry's final campaigns. Next, we'll analyze how they did individually during those years. And finally, we will look at their Navy quarterback careers as a whole.
Setting the Stage: 2015 vs. 2019
Keenan Reynolds (2015)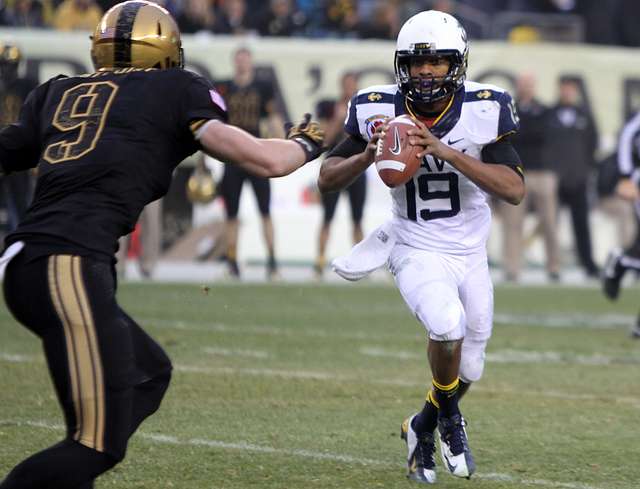 In 2015, Keenan Reynolds began his third full season as Navy's starting quarterback. He had been the starter ever since the middle of his freshman year in 2012. Reynolds took over for an injured Trey Miller in the fifth game of the year and led the Mids to a come from behind win on the road against Air Force. In 2014, the team went 8-5 playing its last season as an independent. Now, they were the newest member of the American Athletic Conference. It was unfamiliar territory. There were some fans who thought the program should have remained independent. I understood the reasons for the decision and believed the Mids would be competitive. My prediction was for them to pull down about 8 wins and beat Army again. But I can't say I was prepared for the season that followed.
Malcolm Perry (2019)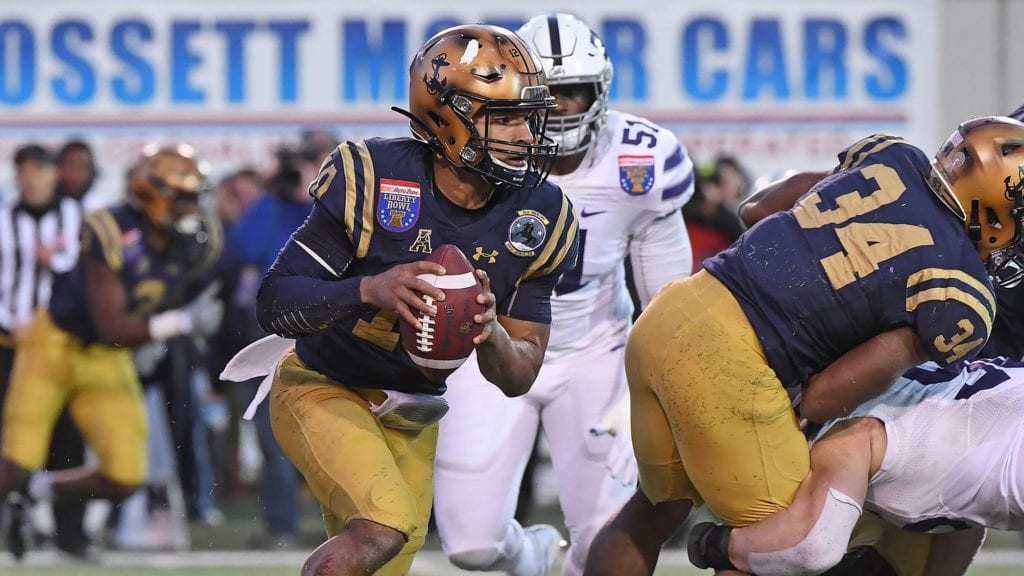 When Malcolm Perry began his senior year, the Mids were coming off a 3-10 season, their worst since 2002. The offense struggled all year in 2018, using three different starters at quarterback. But after a third consecutive loss to Army, Coach Niumatalolo fully committed to Perry being the starting quarterback in 2019. There was much work to be done, though. No one questioned Perry's ability as a runner. But there were some gaps when it came to making the right reads and delivering a consistent pitch to the slotback. In games, the opposing defenses stacked the box and dared him to beat them with his arm. So that had to be developed into more of a threat also.
When the season started, I felt confident that the changes the Mids made on defense would make them competitive again. And I believed that Perry would do a good job at quarterback. But I have to tell you that I never saw his record-setting year coming.
Comparing the Offenses
To help us figure out which one of these great players wind up first on our Top 5 Navy Quarterbacks list, we need to see how the offenses performed as a unit. In 2015, the triple option rang up 472 points with Keenan Reynolds at quarterback. With Malcolm Perry leading the offense in 2019, the offense put up 471 points. When it came to running the ball, the Mids finished ranked 2nd in the nation with 326.7 yards rushing in 2015. They also averaged 4.1 touchdowns a game. This past season, the Mids led the nation with 360.7 yards rushing while scoring 4.0 touchdowns a contest. The passing games for both offenses almost mirrored each other. In 2015, they put up 98.5 yards a game through the air, while averaging 95.2 yards per contest in 2019.
I could go on, but do you see where I'm going with this? Both Reynolds and Perry ran their respective triple option attacks with extreme precision. Last season's team did average 30 more yards per game in total offense. But the 2015 team averaged fewer turnovers and fewer yards penalized per game. So for all intents and purposes, the two offenses were practically even. Now let's check out the two quarterbacks individual statistics for those same seasons.
Keenan Reynolds' 2015 Statistics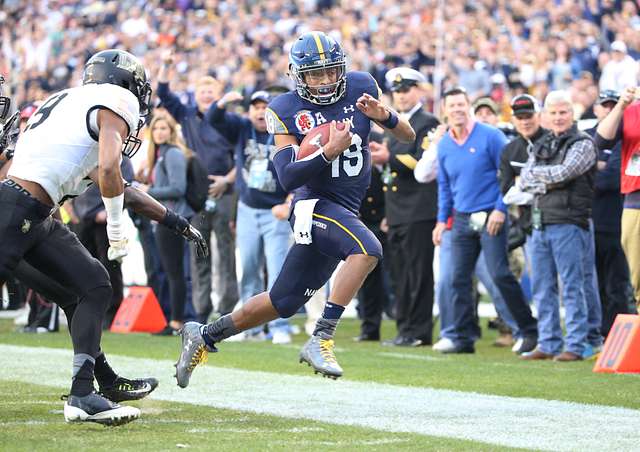 By his senior year, Reynolds had already established himself as a Top 5 Navy Quarterback. The Mids first year in the AAC got off to a strong start. They won their first four conference games before heading to Memphis for a showdown with the #13 ranked and undefeated Tigers. They broke the game open in the third quarter when Reynolds hit DeBrandon Sanders with a 75 yard touchdown pass, giving Navy a 24-17 lead. From there, the Mids rolled to a 45-20 upset win. Reynolds led the team to a 7-1 conference record. He rushed for 1,373 yards and 24 touchdowns. He also passed for 1,203 yards and 8 scores while only being intercepted once. All together, he accounted for 2,622 yards from scrimmage, while leading the team to their 14th straight win over Army and another Commander-In-Chief's trophy.
The Mids finished the season at 11-2 after winning the Military Bowl against Pittsburgh. Keenan Reynolds accomplished a rare triple by leading the team in rushing (144 yards), passing (126 yards) and receiving (47 yards) for the game. And he capped off a stellar senior year by finishing 5th in the Heisman Trophy balloting. It was the best single season performance by a Navy quarterback in the Triple Option Era. I was sure it would be quite a long time before another one came close to producing the kind of numbers Reynolds put up in 2015. It turns out I was dead wrong.
Malcolm Perry's 2019 Statistics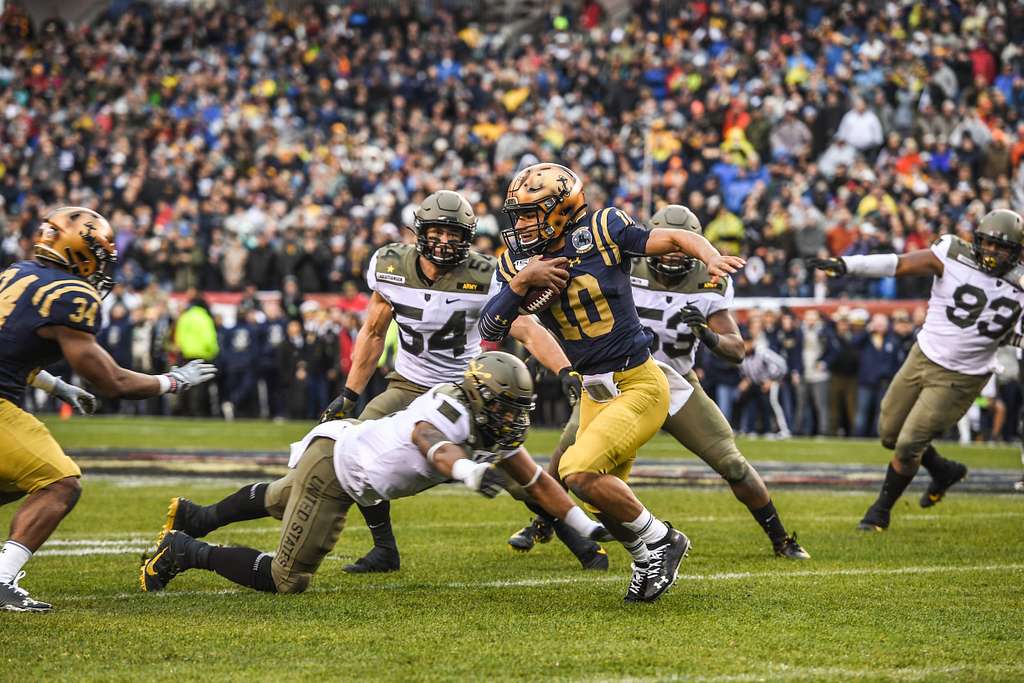 The sharpness Malcolm Perry displayed in running the triple option was obvious from the very first game. His decisive reads and consistently accurate pitches to the slotbacks played a huge role in getting the Mids' season off on the right foot. Navy won seven of their first eight games, losing only to eventual AAC champion Memphis on the road in a close game. In November, they committed four turnovers against Notre Dame, and the Irish converted each one into a touchdown. That game was basically over by halftime. But the Mids closed the regular season with three straight wins, including a 31-7 pounding of Army. They capped off the year with a 20-17 Liberty Bowl win over Kansas St, finishing 11-2 for the second time in five years.
Malcolm Perry led the team in rushing in seven of their games last season. He ran for a record-breaking 304 yards against the Black Knights and finished with 2,017 yards for the year. That set a new record for FBS quarterbacks. But it doesn't even come close to describing how good Malcolm Perry was with the football. He is simply the most electrifying and dynamic runner ever to put on a Navy uniform. Every time he had the ball in his hands, he was a threat to score. It was like watching something right out of a video game. Perry could change directions in the blink of an eye without seeming to lose any speed at all. He averaged a jaw-dropping 6.8 yards per carry and scored 21 touchdowns. The guy was absolutely amazing to watch.
Perry also deserves a lot of credit for developing his passing skills going into his final year. He made defenses pay whenever they started keying on him too much. He finished the year with 1,084 passing yards, 7 touchdowns and 3 interceptions, while compiling 3,101 yards in total offense. It was an incredible performance.
The Single Season Comparison
How Reynolds and Perry performed in their senior years figures big in our Top 5 Navy Quarterbacks conversation. When looking at both quarterbacks' senior seasons, here is how the numbers stack up. Both went 11-2. Both won the Commander-In-Chief trophy, and both won their respective bowl games. Hell, both of them were even from Tennessee.
Malcolm Perry rushed for 644 yards more than Keenan Reynolds, and Reynolds passed for 119 yards more than Perry. Keenan also accounted for 32 touchdowns (24 rushing and 8 passing) touchdowns compared to 28 for Malcolm (21 and 7). For me, it came to one data point to decide who had the better year. And that was offensive production. As I mentioned, Perry accounted for over 52% of the Navy offensive output compared to 47% for Reynolds. That works out to 238.5 yards per game for Perry compared to 201.7 for Reynolds. Pretty remarkable, and yet Perry received zero consideration in the Heisman Trophy voting. I still can't figure that out.
The Final Verdict
So if your asking me which Navy quarterback turned in the best season in the Triple Option Era, I'm going with Malcolm Perry. It's close, but in my mind, he is the clear winner.
But our task was not to determine who had the best season. When we started our Top 5 Navy Quarterbacks discussion, it was to identify the best QB since the Mids went to the triple option in 2002. And for that, you need to look at the the quarterback's production over an entire career.
Malcolm Perry put up some astounding numbers at quarterback. There is no disputing that. And I think it's pretty incredible that he was recruited as a running back and yet wound up being so terrific under center. As a quarterback, he ran for 3,320 yards and 26 touchdowns. Perry went for over 100 yards 14 times, ran for over 200 yards in five games and had a 13-6 record as a starter. As a side note, he also ran for another 1,039 yards and scored 14 times as a slotback, giving him 4,359 yards and 40 TDs for his career.
But when it comes to the overall body of work at the quarterback position, Keenan Reynolds' resume can't be beat. He compiled a 32-12 record as a starter, ran for 4,559 yards and scored an NCAA record 88 touchdowns. He won three CinC trophies and had a 3-1 record vs. Air Force while going 4-0 vs. Army. Reynolds also went 3-1 in bowl games. I give Malcolm Perry the edge as the better runner, but Reynolds was no slouch either. He had his share of big time games, rushing for over 100 yards 20 times, including 4 games where he went for over 200 yards.
Finally, Keenan Reynolds was one of those rare quarterbacks who was born to run the triple option from the time he took his first snap. He rarely missed a read and always had the offense in the right play going back to when he was a freshmen. It seemed like he could run the triple option in his sleep.
The Last Word
So that's my list of the Top 5 Navy Quarterbacks in the Triple Option Era. #1: Keenan Reynolds, #2: Malcolm Perry, #3: Ricky Dobbs, #4: Will Worth, and #5: Aaron Polanco. Maybe it changes in another 15 years, maybe it doesn't. But it wouldn't bother me in the least if it did. Because that would mean that the Navy Football program is stronger than ever.
Until next time . . .