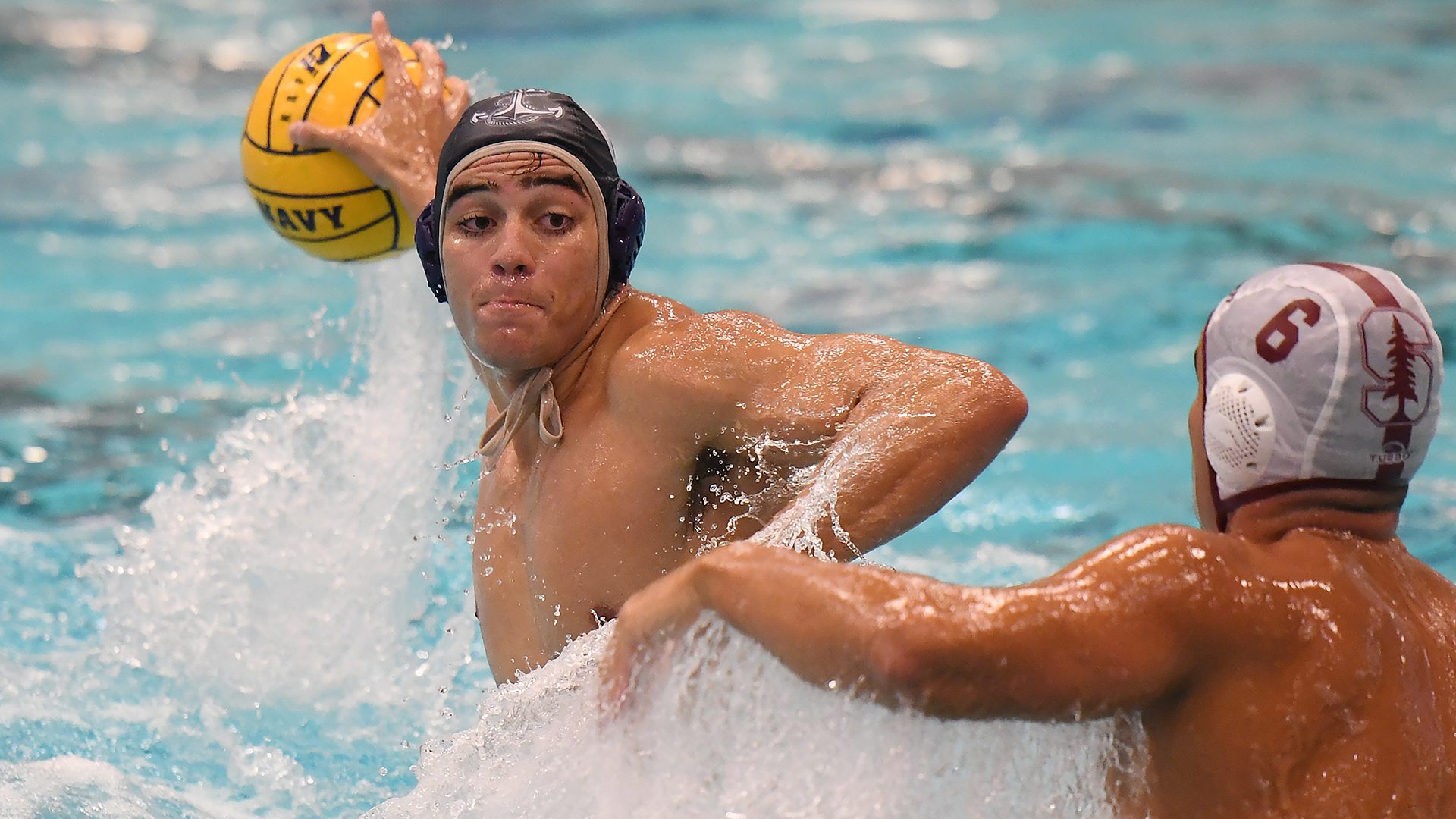 The Ultimate Guide to Navy Water Polo
If you're like me, water polo isn't a sport that makes it onto your radar screen very often. It started as club sport at the Naval Academy in 1982 before gaining varsity status two years later. Since then, team has piled up a very impressive record while maintaining a pretty low profile for nearly 40 years. I think it's time for that to change. So in this blog post, my goal is to do my best to provide you with the Ultimate Guide to Navy Water Polo.
There are a lot of different ways to go with this, but I think the most simple way is to go in the following order. First, we'll cover some basic rules of the game, and then follow that up with some tactics and strategy. And finally, we'll get into how the team has performed as a varsity sport since it began as well as preview this year's team.
Water Polo 101: The Condensed Version
Each team consists of six players plus a goalkeeper. There are six positions in the field (pool). You have the left and right wings that play to the far outside. The drivers play just inside of them. Then you have the point, who is usually the first guy back on defense. And finally there is the center, who takes up a position about two meters in front of the opponent's goal.
By the way, it's not unusual to see the same player in several different positions throughout the the game depending on the situation. Those guys who can come into the game and play any of the offensive or defensive positions are referred to as utility players.
Players in the field can only touch the ball with one hand. Goalkeepers can use two. The goal they are defending is 3 meters wide and 0.9 meters high.
Now let's take a quick look at the pool dimensions. There are no hard and fast rules on this, but the standard widths are between 10 & 20 meters. The lengths usually fall somewhere between 20 & 30 meters. The preferred pool depth is 6 feet. But some pools may have a shallow end. No matter what the case, the players are not allowed to touch the bottom.
A water polo match consists of four 8 minute quarters. There is a 30 second shot clock also. Coaches can make free substitutions throughout the game using the designated re-entry area if the clock is running. Otherwise, players can enter from anywhere.
Penalties can be called for different violations, including being too physical. Similar to lacrosse and hockey, teams may have to play a man down on defense due to a penalty. They can go for 20 seconds up to a minute, depending on the infraction.
Offensive Tactics & Strategies
Ball movement is key in water polo just like in basketball and lacrosse. If the offense can get one pass ahead of the defense's ability to react, a scoring opportunity is almost sure to follow.
Teams can choose from several offensive sets. The 3-3 is pretty common. One possible alignment is having the wings opposite each other at the 2 meter line with the center in the middle. The two drivers can be stationed at the 5 meter line with the wing in the center.
Teams can also position their wings, drivers, and point players in an arc around the opposing goal with the center in the middle. Just looking at the alignment, there is clearly more spacing. And if there's one thing I know from basketball, good spacing creates better passing lanes. So it's easy to see why more advanced teams would prefer a set up like that.
A third option is a 4-2 set with a center forward and a center back. The four remaining players position themselves around the two centers. This kind of reminds me of playing a high – low post offensive set in basketball.
No matter what the set up. The idea is to keep passing the ball efficiently until the offense finds a good shot opportunity. I haven't watched that many games, but I don't recall ever seeing a player swim through the entire defense and scoring like you might see in basketball, lacrosse or hockey. Basically, if you can't pass the ball well, you're chances of winning are practically zero.
Defensive Alignments
There are clear similarities to basketball and lacrosse with respect to the defenses used in water polo. Teams play both man-to-man and zone defenses depending on their strengths. Regardless of which alignment is chosen, there is a lot going on below the water that the officials don't see.
Last month, I tuned into the gold medal match for women's water polo at the Tokyo Olympics. The U.S. defeated Spain easily 14-5 to defend their title. But what I couldn't get over was the physical play going on between the offensive and defensive players. And when the camera got in a little close, you could see all kinds of scratches on the players' bodies. That is no picnic out there, let me tell you. They are really going at it.
News Flash! – Water Polo Players Are Total BEASTS
I kid you not. First of all, these athletes are either swimming or treading water the whole time they are playing. Their cardiovascular fitness levels must be off the charts. On top that, they have to deal with a defensive player draped all over them while trying to get enough separation to receive a pass or take a shot.
They may also need to propel themselves up high enough out of the water to either catch a pass or take a quality shot. I've seen guys generate enough force to get their entire upper body clear of the pool.
That takes a whole lot of strength, especially when you can't jump from a solid surface. So make no mistake. Water Polo players are some of the strongest and best conditioned athletes that you will ever find. I'd love to compare their aerobic capacity to athletes on the Navy Rowing team. I'll bet those values are really close.
Okay, enough about that. Now let's take a look at Navy's program and some of the players currently contributing to its success.
The Beginning
Navy Water Polo began competing as a varsity sport as part of the College Water Polo Association's Eastern Division in 1982. Lee Lawrence coached the team for the first three years. And he didn't waste any time turning them into contenders. The Mids went 19-4 in their first season on their way to a third place finish at the CWPA Eastern Division Championships.
In 1985, Navy hired Mike Schofield so that Lawrence could focus on his primary duties as the Men's Swimming & Diving coach. His record leading the water polo team was 68-12.
Coach Schofield continued this standard of excellence. He led the Navy Water Polo team for the next 29 years, compiling a record of 630-243. That included 9 CWPA Eastern Division Championships and 14 Southern Division Titles. He also guided the team to a 3rd place finish in the NCAA tournament in 2007.
After Schofield retired following the 2013 season, his assistant Mladen Stanicic became the head coach. Unfortunately, the program could not maintain the standards set by Lawrence and Schofield under Stanicic. After going a combined 18-34 in 2016 & 2017, Chet Gladchuk made a change.
A Navy Water Polo Legend Returns
Luis Nicolao first showed up in Annapolis in the summer of 1988 as a member of the Class of 1992. By the time he graduated, he was the program's all-time leader in both goals and total points (282 goals, 377 points). He also won the NAAA Sword his senior year as the Academy's Most Distinguished Male Varsity Athlete.
In 1998 Princeton University hired Nicolao to lead both their men's and women's water polo teams. He did not disappoint them. Over the next 20 years, all he did was rack up a combined record of 844-312. He took the men to 9 division titles, 4 league championships, and 4 NCAA appearances. And his numbers almost identical with the women's team (9 titles, 4 league championships, and 3 trips to the NCAA's).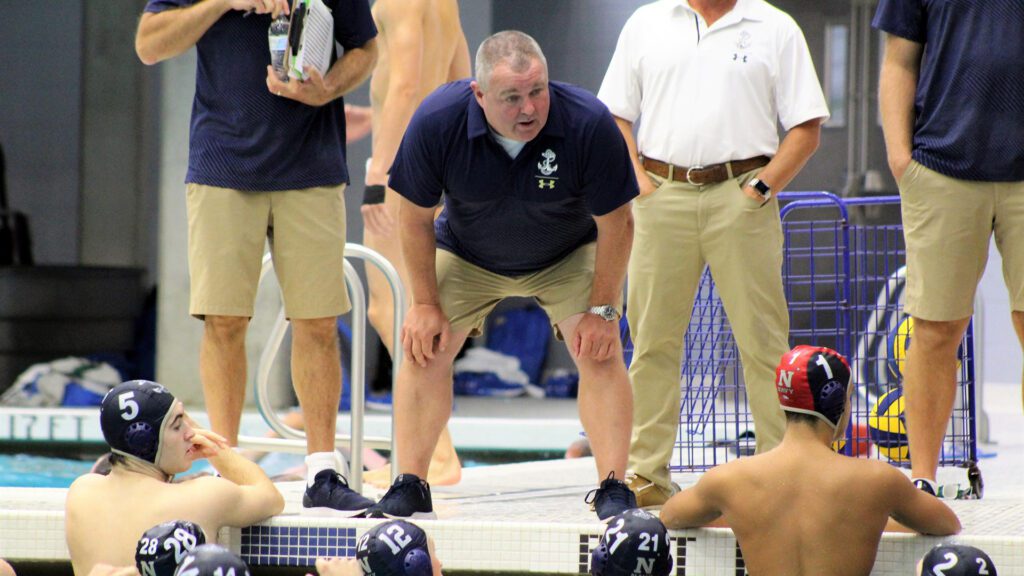 I can't say for certain, but I don't think it took Gladchuk very long to zero in on who he wanted to take over the Navy Water Polo program. Nicolao was hired as the head coach prior to the 2018 season. In his second year, the Mids finished third in the division.
And they started strong with a 6-1 record in 2020 before the pandemic derailed the season. So far this year, the Mids are ranked #20 in the country.
Coach Nicolao also subscribes to a tough non-conference schedule to get the team ready for league play. They will be taking on #9 Princeton and #16 Fordham this weekend. Next week, the Mids travel to Los Angeles to battle UCLA.
So that gets you up to speed on the program in general. Here are some of the players to watch as the team gets into the thick of their schedule over the next few weeks.
Meet the Mids
There are 36 players on the Navy Water Polo roster. Obviously, I'm not going to cover all of them, but you can click on the link to get more details. And I want to stress that every athlete plays a role in the team's success by constantly challenging his teammates in practice. For now, let's take a look at some of the statistical leaders at the different positions.
Max Sandberg (GK)
Sandberg is from Newport Beach, CA. He's played in four games so far this year and has picked up 27 saves. The 6'1″, 175 lb. senior has stopped 45% of the shots taken against him up to this point.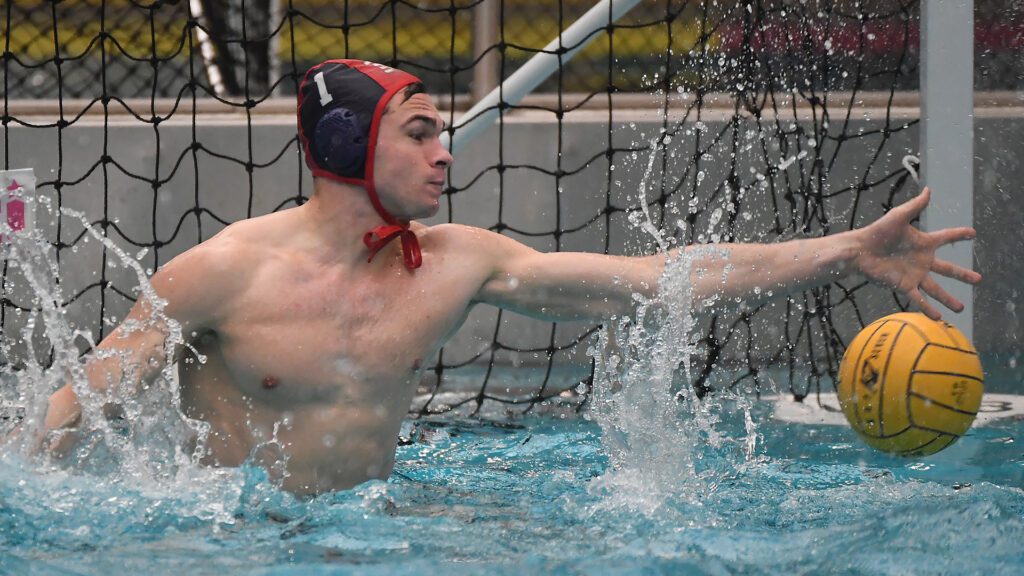 For his career, Sandberg has turned away 257 shots, which is good for a save percentage of 47.4%. As a sophomore, he had 8 double digit save games. Last year, he came up with season high 15 against La Salle. He also had 4 stops in a convincing 15-5 win over #10 Bucknell .
Sandberg is also getting things done in the classroom. In both his freshman and junior years, he made the ACWPC All-Academic team.
Caden Capobianco (GK)
When Sandberg isn't in goal, chances are you will see sophomore Caden Capobianco. He has played in 6 of the Mids 8 games so far. The Laguna Beach, CA native has denied opposing scorers 51 times on 94 shots in those 6 contests. That works out to a very solid save percentage of 54.3%.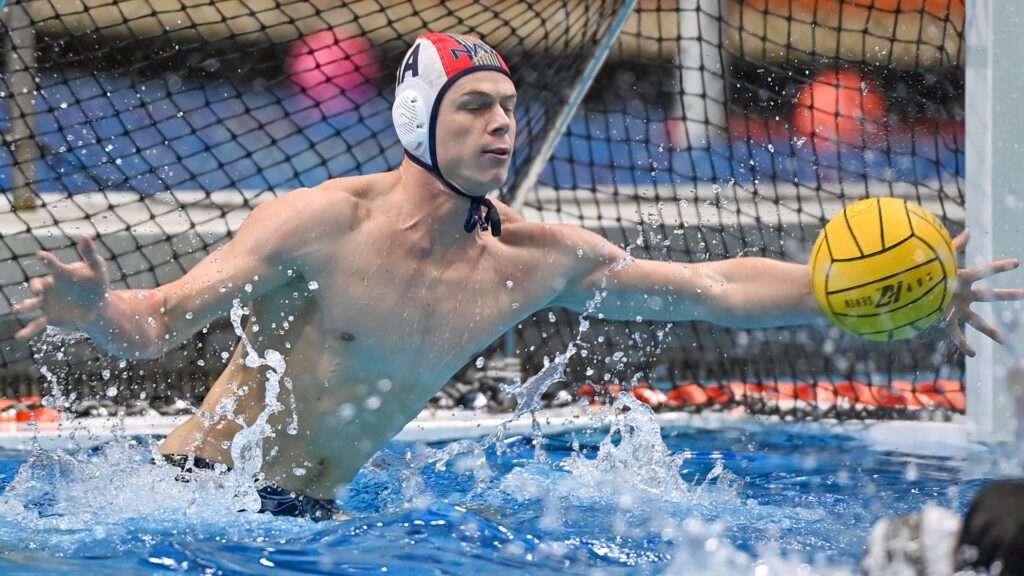 Earlier this month, Capobianco earned MAWPC Defensive Player of the Week honors for his efforts in the Mids' two wins over Brown and Iona in the Princeton Invitational. It was the first time Navy had beaten Brown since 2014. He also has 10 steals on the season.
Isaac Salinas (Attacker)
Salinas is the team leader in goals and points this year. He's got 15 goals and 6 assists, giving him a total of 21 points. In the Mids's big win over Bucknell last year, he scored over half of the team's goals when he put in 8 in the 15-5 victory.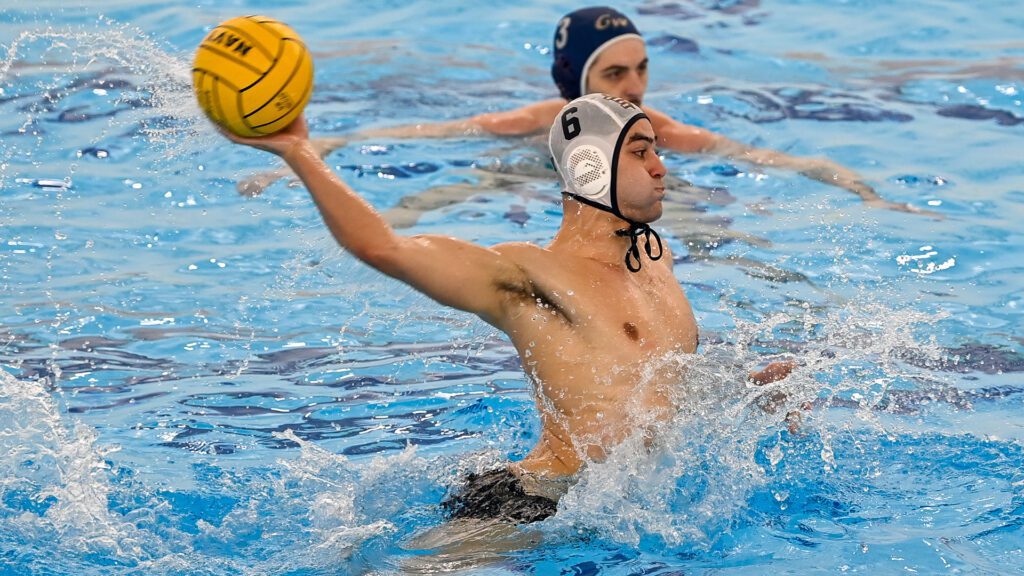 The Navy senior has also rung up 178 career goals and is practically a dead lock to surpass 200 by the end of the season. Assuming he maintains an average of 1-2 assists per game, his career points total could wind up north of 275. As of right now, Salinas has 225 points. So 50 more would put him in the top 10 all time at Navy in terms of career points.
Jake Altmayer (Utility)
Altmayer currently leads the team in assists. He has 10 for the year and 58 in his two plus years at Navy. His hometown is Pasadena, CA. He earned 2nd Team All Conference honors in last year's shortened season. So it will be interesting to see what he can do with the Mids playing a full schedule again.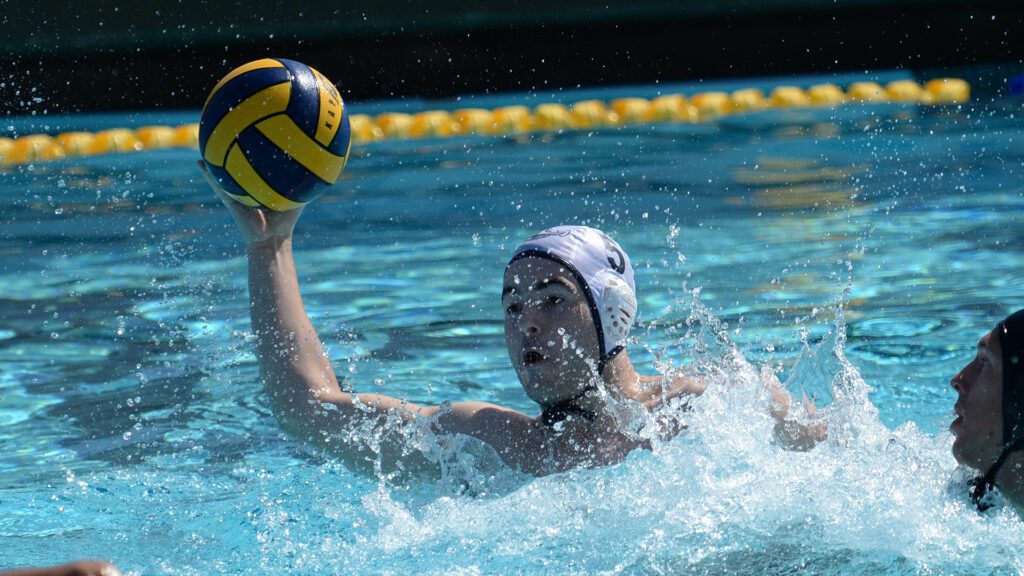 So far this year, Altmayer's passing has help keep the Mids on the attack, but he can put the ball in the net when the situation calls for it. He's scored 2 goals against both Salem and Iona earlier in the season. So far, he has 6 on the year.
Ivan Pang (Attacker)
Pang is second on the team with 6 goals. And he's got 8 assists as well, giving him 14 points on the season. He was an immediate impact player as a freshman last year, chipping in with 10 points (4 goals, 6 assists) in 7 games.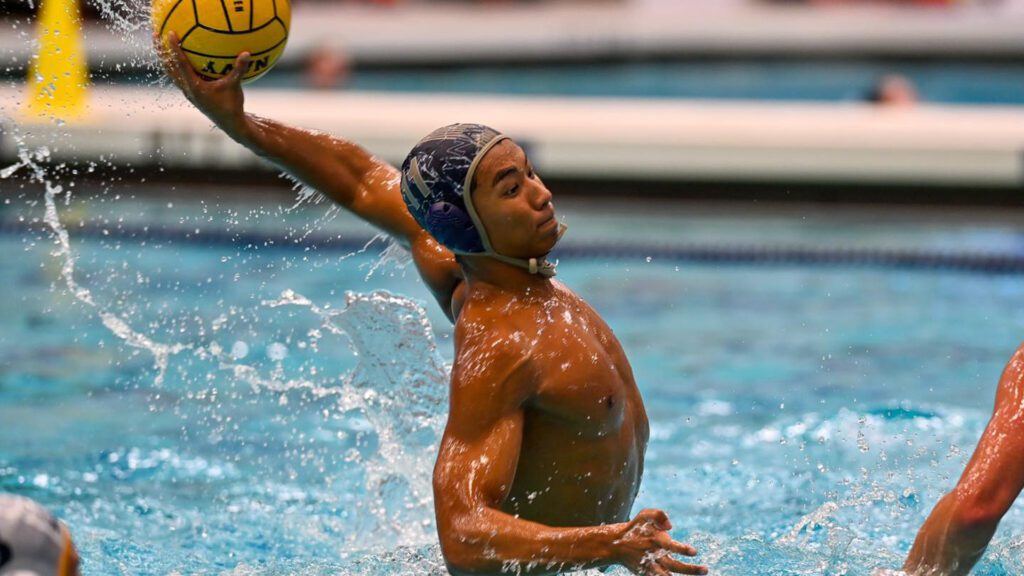 The El Monte, CA native was a four year letterman in high school, Pang led his team to a couple of Oxnard Tournament championships. He also won team and San Gabriel area MVP honors as senior.
This is Isaac Salinas' last season. When you consider that he has averaged over 60 points a year, it means at least one player will need to take up some of that slack, especially in the goal scoring department. And Pang may be just the guy to do it.
Peter Hillen (Defender)
Hillen is a 6'1″, 200 lb. junior from Orinda, CA. He currently leads the team with 7 steals. And he can score too. He's got 3 goals and an assist to his credit. Having a skilled defender who can produce some points when needed is always a good thing.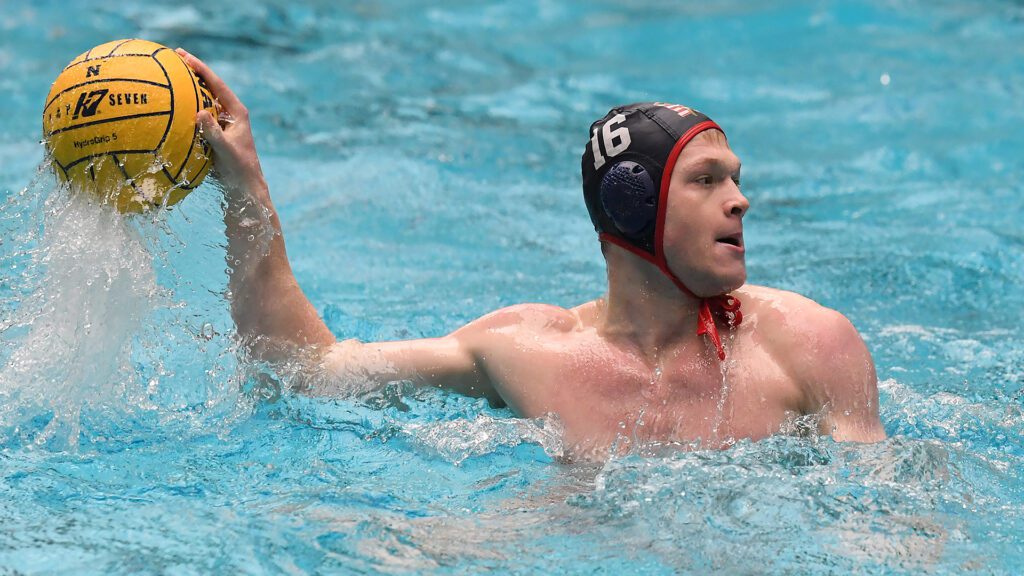 And like several other players on the team, Hillen is excelling in the classroom as well. He's made the All Conference Academic team in his first two seasons at Navy.
Will Clark (Attacker)
I found out just about a week ago that Will Clark was named after the former San Francisco Giants baseball star. He shared that in an interview with Phil Bergman from Navy Sports.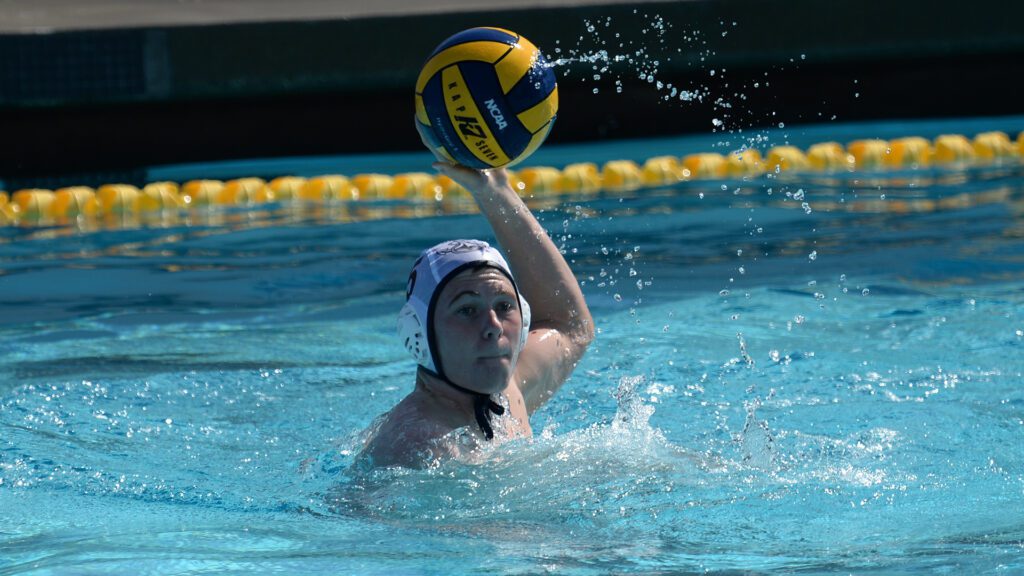 Clark is a few inches shorter and at least 20-25 pounds lighter than his namesake was in his prime, but those things are less critical in the pool. He's got 4 goals and an assist so far this year. He could be another player to watch when it comes to filling the scoring hole that the team will soon experience when Isaac Salinas graduates.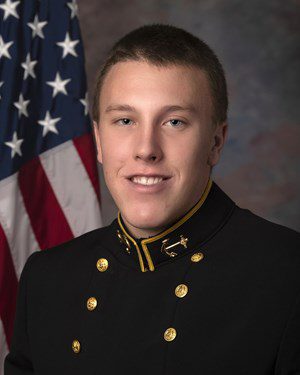 Hayden Kahn (Center)
At 6'3″ 210 lbs., my guess is that Kahn is a pretty imposing presence. And the sophomore from San Clemente, CA is definitely making that presence felt so far this season. He has 9 goals on the year to go along with 3 steals.
Jack Weggeland (Attacker)
Weggeland is a senior from Riverside, CA. And the one thing I noticed is that he has been remarkably even and consistent with his contributions during his career at Navy. He currently has 34 goals and 33 assists so far.
This is another player that the Mids will miss when he graduates. Among this current group, he ranks third in career assists behind Salinas and Altmayer. The team does have some good depth at the attacker position, which should help them make up for at least some of those assists that Weggeland will be taking with him.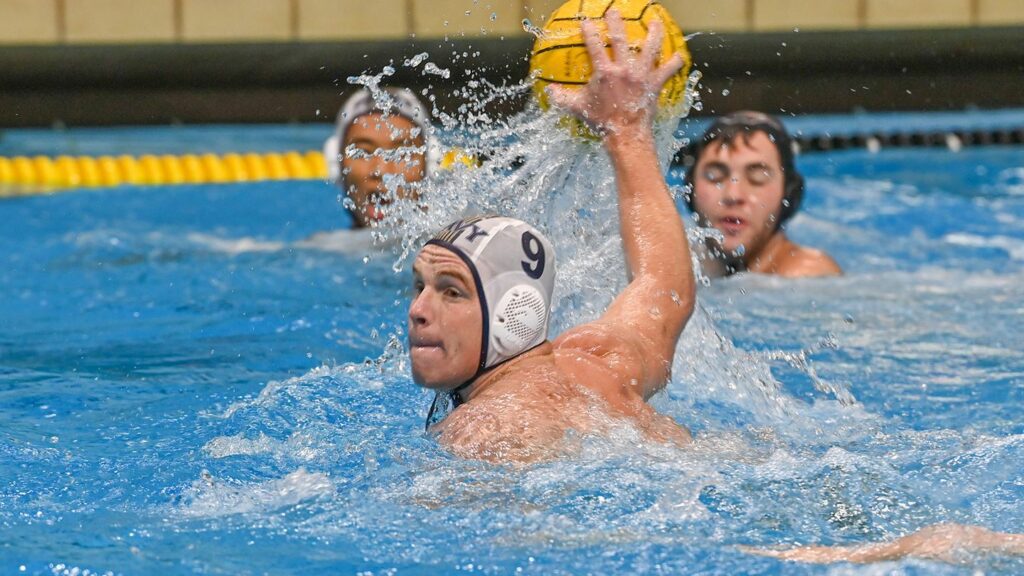 Navy Water Polo's Outlook for the Future
I've had a lot of fun learning more about the Navy Water Polo program. It has a very rich history since becoming a varsity sport. I also think Coach Nicolao is just the guy to get the team back on the right trajectory. And here are three reasons why.
First, he's one of the biggest contributors to the program's success. During his four years at Annapolis, the Mids went 90-35. To this day Coach Nicolao holds the record for most career goals (282) and points (377) in team history He also led Navy to two CWPA Eastern Division Titles in '88 and '90. That is some serious street cred.
Second, Nicolao is a proven championship caliber coach. You don't need to look any further than Princeton and his stellar record there to figure that out. And that was with both the men's and women's programs.
Finally, I get the sense that the team really loves playing for Coach Nicolao. I heard the enthusiasm in Will Clark's voice during his interview with Phil Bergman last week. He's the kind of coach who wants his team to have fun and inspires them to work hard at the same time.
That's a pretty good combination. And with that kind of buy in, I don't think we'll have to wait too long before the Mids are winning division titles again.
Until next time . . .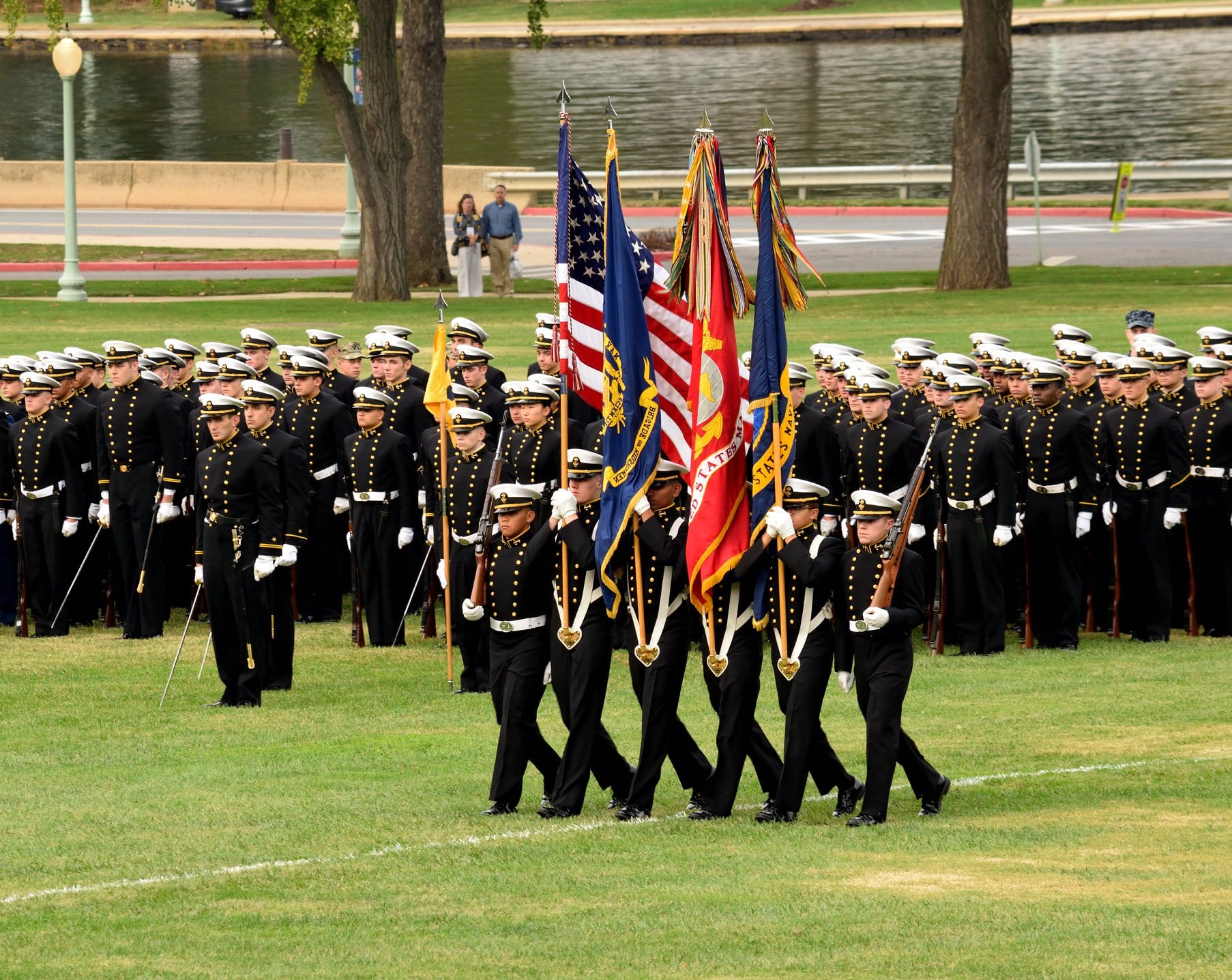 My sincere thanks to Scott Strasemeier, Senior Associate AD for Sports Information at the U.S. Naval Academy for granting permission to use images and video from the Navy Athletics media library. All photos used from this source will be properly credited in the caption. The only exception would be if the photo is used as a feature image where no caption is visible.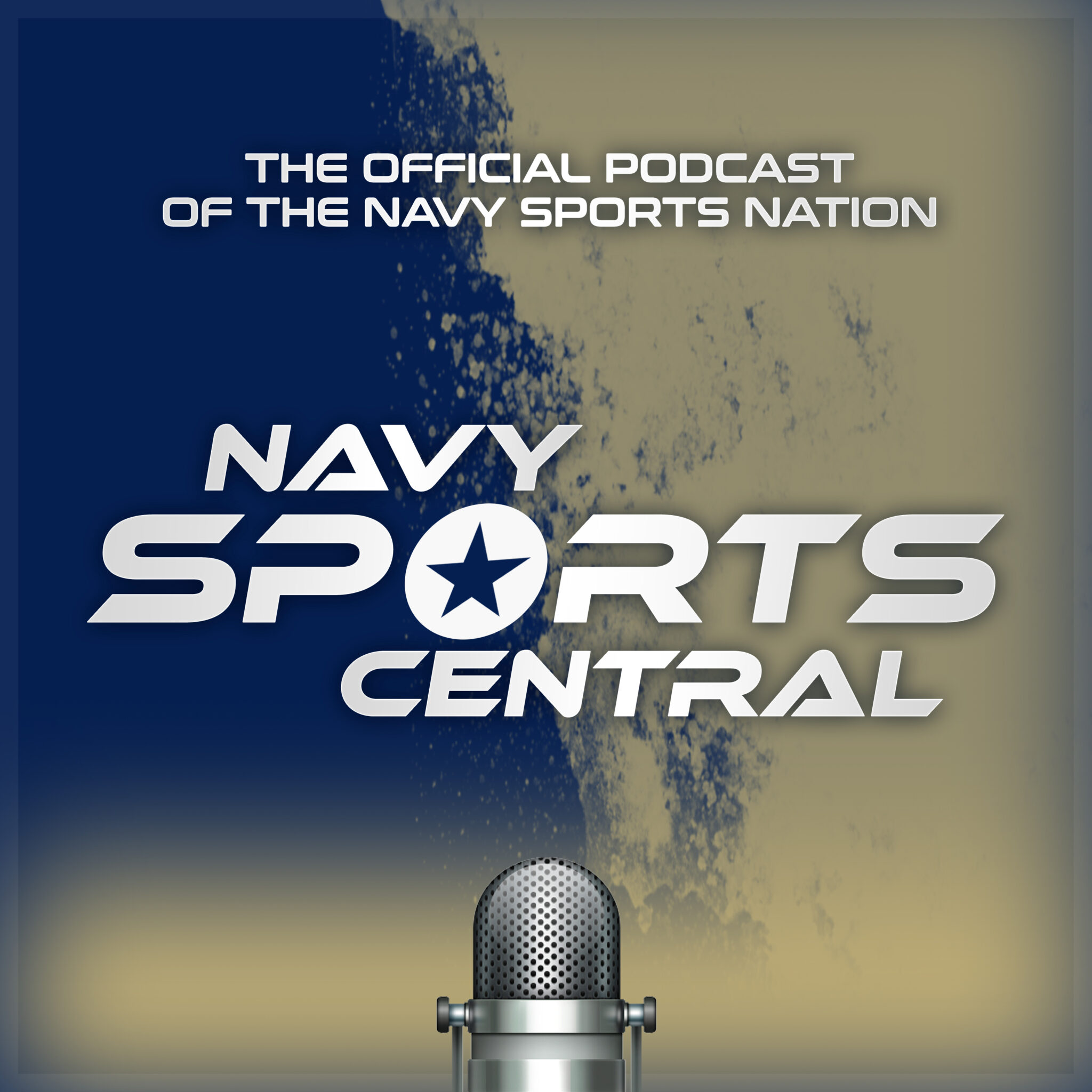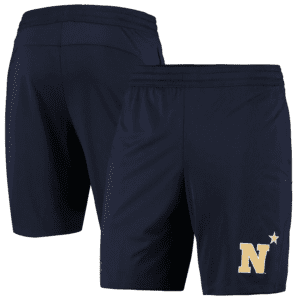 As an affiliate partner, Fanatics shares a small percentage of each sale through these links with the Navy Sports Nation which will be used to maintain the website. Thanks for your support!
Navy and St.Mary's are the only two rugby  programs in the country that have produced two Rudy Scholz Award winners. The award for the collegiate rugby player of the year was first given out in 2016.
Connor McNerney was the Naval Academy's first recipient in 2018. This year, Lewis Gray earned that honor. It was a fitting end to his outstanding career.
Click on the images to buy these two "must have" books for all Navy football fans. As an Amazon associate, I earn from qualifying purchases.
cRA Div. 1 National Championship Highlights
Karl Darden
I am a Navy veteran and a graduate of the U.S. Naval Academy. The idea to start this blog actually came from my classmates. I hope you enjoy reading this content as much as I enjoy writing it. Go Navy!! Beat Army!!