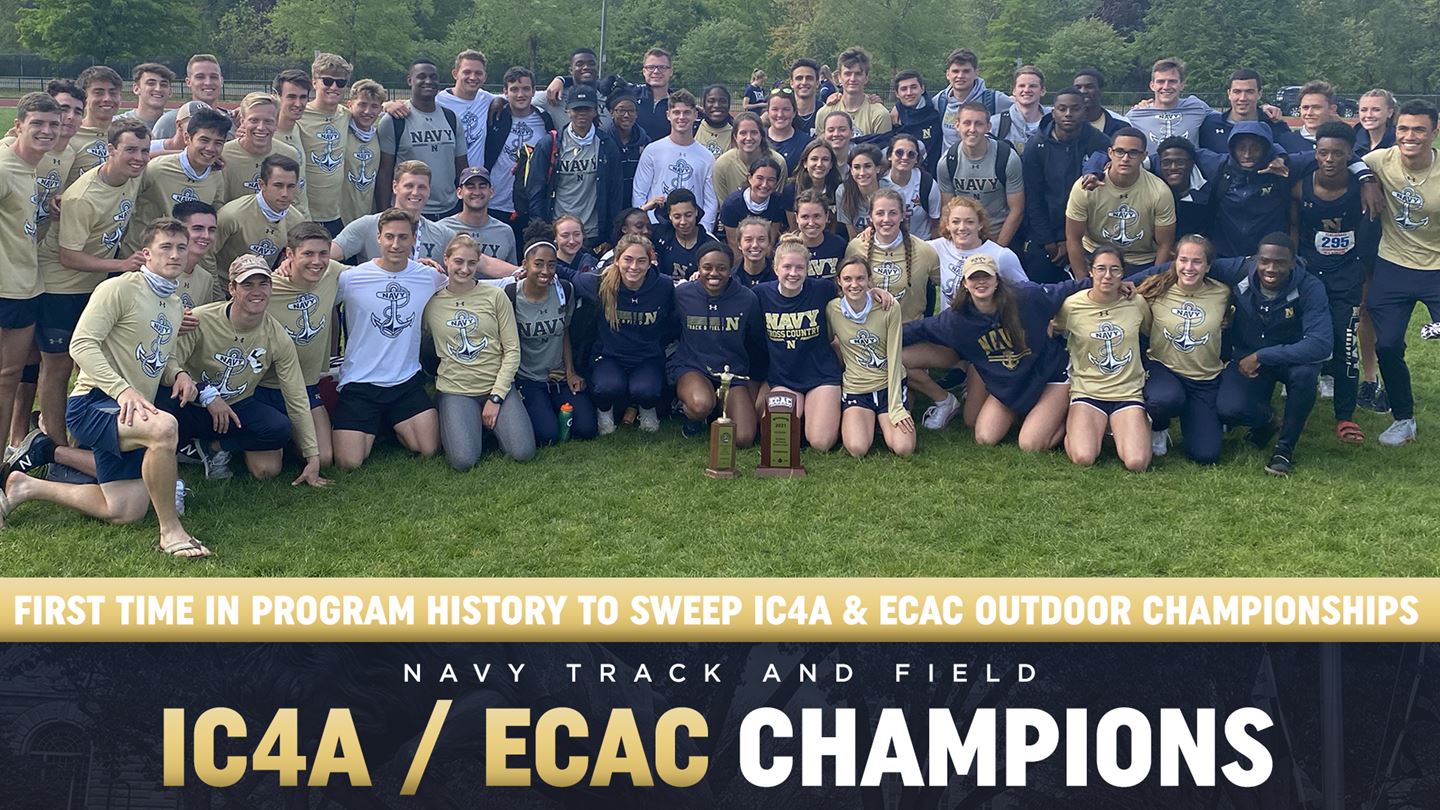 Undefeated – An Inside Look at the Navy Track & Field Team's Season of Dominance
Things did not look particularly good for the Navy Track & Field team a few weeks ago heading into the last two events of the Patriot League Outdoor Championships. At least not for the men, anyway. The women had put every other team in their rear view mirror by the end of the meet's first day. But the guys were in a tough spot.
The only events left were the high jump and the 4 x 400 meter relay. And the Mids were 19 points behind Army. Four weeks earlier, the two teams went head to head in the annual Star competition. Navy came away with a narrow 103-100 win to take it home for the ninth straight year.
The big difference was that the Mids held the lead going into the last few events in that meet. This time, the shoe was on the other foot (does anyone else besides me still use that phrase?). And Navy had a bit of a hill left to climb.
I'll end the suspense now. The men's team took three out of the top four spots in the high jump and won the relay to secure their seventh straight Patriot League title. But this story isn't about that. It's about a program that has quietly become the dominant one in its region. That goes for both the men's and women's teams. So I thought now might be a good time to find out how that came to pass.
Gladchuk Does It Again
I've written more than once about Navy Athletic Director Chet Gladchuk's knack for finding great coaches who fit well with the Academy's overall mission. And in 2017, he began another coaching search, this time a for men's track coach following the retirement of Steve Cooksey after 29 years.
It was then that Gladchuk made a choice that many considered pretty bold. Women's coach Carla Criste planned to step away from coaching to focus on her Athletic Director duties full time the following season. So Gladchuk decided to hire a director to oversee both teams.
It's worth noting that Navy Track & Field had been one of the Academy's high performing programs over the years. Under Cooksey, the men's team won over 88% of their dual meets. They had also gone a combined 36-20 vs. Army (Indoor & Outdoor), including wins in the last 10 meets prior to his retirement.
Coach Criste had also racked up her share of big wins. She led her teams to 6 Patriot League championships and 3 ECAC titles. Her record against Army was an equally impressive 33-19-1. So, both teams had done very well historically.
As always, Gladchuk was looking for the person who could push the program to the next level. When excellent coaches retire, there's always a chance of the program sliding backwards a little. That's just how things work out sometimes. But the Navy AD wasn't going to let that happen. And to make sure of that, he went all the way to the west coast to pry away an assistant coach from one of the elite collegiate track programs in the country.
From Eugene To Annapolis
Most college fans know that Eugene, OR is synonymous with track & field excellence. It also happens to be the home of the University of Oregon. And that's where Chet Gladchuk found Jamie Cook, whom he hired in August 2017 as the Director of Navy Track & Field.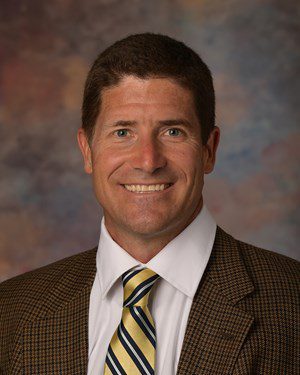 Cook spent 10 years as an assistant at Penn before joining the Ducks' staff in 2010. In his seven years there, he developed 27 All Americans, 18 Individual Pac 12 Conference winners, and 6 NCAA champions. He also had an excellent reputation as a recruiter, consistently landing the top recruiting class in the country. So I guess it's not all that shocking to know that Oregon swept the men's and women's Pac 12 Championships seven times while he was there.
Even more interesting is the fact that the University of Oregon had combined their men's and women's track & field teams years ago, which meant Cook was pretty familiar with what it took to make this model work.
Proof of Concept
So when he arrived in Annapolis in the summer of 2017, Cook was charged with merging both teams into one Navy Track & Field program while also pushing them to perform at an even higher level. There were some growing pains involved, no doubt. That kind of change isn't always easy. But after four years, it's hard to argue with the results.
Since 2017, the teams combined to win 5 of a possible 8 Stars vs. Army in Indoor Track and 6 of 6 in Outdoor Track (remember the 2020 Outdoor season was canceled due to COVID). You can click here to read about the 2020 Star win during the indoor season.
They also won 4 Indoor Patriot League titles ('18 & '20 for the men and '19 & '20 for the women). Outdoors, they were even better, winning 6 overall ('18, '19, & '21 for both teams). And finally, the men won three consecutive IC4A regional outdoor championships ('18, '19, and '21) while the women took home the ECAC title this year.
That's what the program accomplished under this new model. Now let's take a look at some factors that played a role in achieving those results. Here we go.
Strong Depth
In most sports, good depth is critical because if a player gets hurt, another one needs to be ready to fill in. And the hope is that the team will continue performing at a high level. But in this sport, there is an additional consideration. Having good depth can often mitigate the damage when a team doesn't win an event. And one thing the Navy Track & Field team had this season was plenty of quality depth.
That's important because out there on the track, it's all about the scoring. The point values for each place usually depends on how many teams are entered. In the dual meet against Army, for example, the points for 1st through 4th place were 5, 3, 2, and 1.
The Patriot League Championships had eight teams. So points were given for the top eight spots (10, 8, 6, 5, 4, 3, 2, and 1). The number of competitors in the finals for each event depended on the qualifying criteria; either time, distance, or height. And of course each event could have multiple athletes from the same school.
That means it's possible to see some pretty dramatic changes in the standings if a team has good depth. It makes for a potentially exciting meet too. So that's the first consideration. Here's the next one.
Clutch Performances
Depth plays a big part in the success of any track & field team. But it also needs to have athletes who can go out there and get that win when it counts. The Mids did that consistently all spring.
Let's go back to the Patriot League Championships for a minute and fill in the blanks. Remember, the men's team was down 19 points. The only two events remaining were the high jump and the 4 x 400 meter relay. They couldn't get more than 10 points in the relay since it was a team event. That meant they needed to win the high jump and grab at least two of the top five spots to have a chance at taking the title home.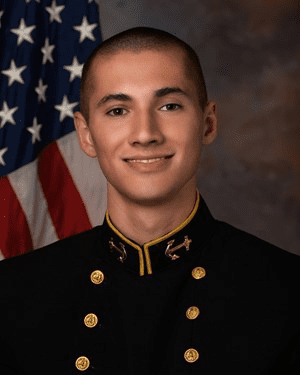 Cole Bailey got them started. The junior from Yukon, OK came through by clearing 6'8″ to win the event. Elijah Lake and Spencer Eves finished 3rd & 4th to give the Mids a total of 21 points. That was key because either no one from Army competed in that event at all or they didn't clear the minimum qualifying height.
Just like that, Navy edged ahead by two points thanks to Cole Bailey's clutch win and the strong finishes by Lake and Eves. But it wasn't a lock yet. Army could still come out on top if they won the 4 x 400 relay and the Mids finished no higher than 3rd.
But after coming this far, Navy's quarter milers were determined to close the deal.  James Love, Sethan Hollier, Simon Petsch, and Eric Hughey turned a time of 3:10.48 to win by about a second and a half over Army, and the Mids came away with their 7th straight title.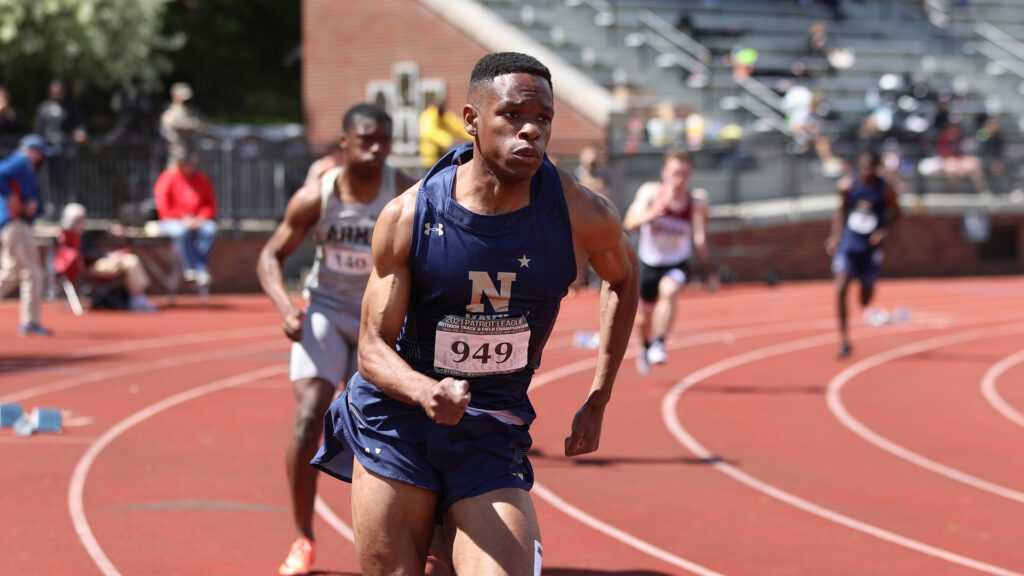 Now let's check out a couple other athletes on both teams who contributed to this 3rd consecutive Patriot League sweep.
Molly Mangan
When it comes to the sprint events, you can't get much more reliable than Molly Mangan. The Pittsburgh, PA native won the 100m and 200m while anchoring 4 x 100m and 4 x 400m relay teams in their wins. Their time of 3:42.38 in the 4 x 400m event was a school record.
Mangan has great range. And by that, I mean she can handle distances from 60 meters (an indoor sprint) all the way up to 400 meters. Typically you'll see sprinters running the races that are 200 meters and below, or they might specialize in the 200 and the 400. Mangan has consistently produced points at all three outdoor distances. That's pretty impressive.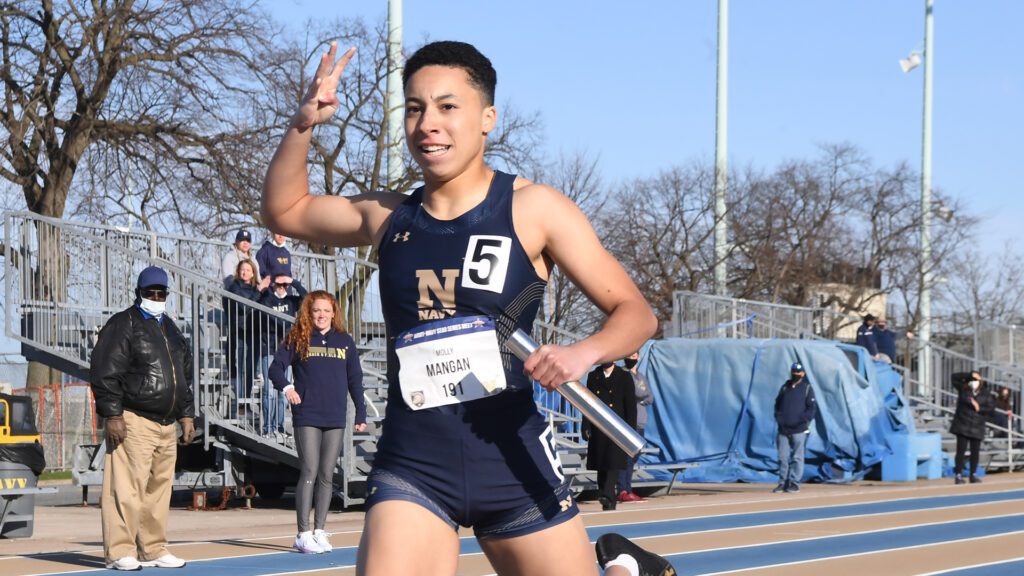 Just to give you some perspective, the Navy women put up a record breaking 295 points on their way to winning the Patriot League title. Mangan was directly responsible for 40 of those. That earned her Most Outstanding Female Track Athlete honors for the Championships.
Clayton Thompson
The points machine on the Navy Track & Field team for the men is Clayton Thompson. He's a hurdler but can also handle the 100 meters and some field events if needed.
In the Patriot League championships, Thompson won the 110m and 400m hurdles. He also ran the lead off leg of the 4 x 100m relay where the Mids took 2nd. And as if that wasn't enough, he grabbed 2nd place in the long jump with a leap of 23′ 2.75″, and placed 3rd in the pole vault.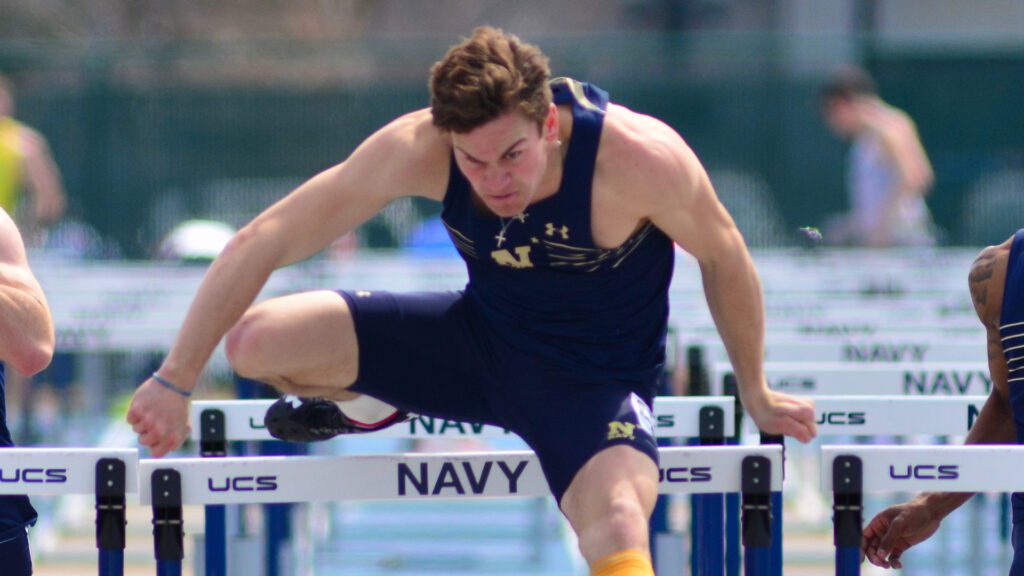 That gave him 42 points for the meet. It was the most by any single competitor, and it earned him Most Outstanding Male Track Athlete.
Mangan and Thompson were just two of many athletes who turned in terrific performances at the league championships. But it didn't end there. The team carried that momentum to their respective regional competitions and swept those titles as well. That was a first time it has ever happened at the Naval Academy, and it all goes back to the culture that Jamie Cook (along with his staff) has built at Navy.
Compete . . . Compete . . . and Compete Some More
That is Coach Cook's philosophy when it comes to Navy Track & Field. Following the IC4A & ECAC Championships, he had this to say:
"We were undefeated on both the men's and women's side throughout this year. When you get used to competing every day in practice, you are ready for when they keep score. We have gotten people to buy into our culture . . . a lot of people competed this weekend and a lot of people did well. It showed as we were able to come away with a pair of wins."
The one part of this quote that got me curious was when Coach Cook spoke about competing everyday in practice. I got the sense that this was more than just the athletes getting out there and working hard. And I thought it was important to understand exactly what he meant.
So I reached out to Chris Whitehead on the Navy Sports Information staff. He has responsibility for Navy Track & Field as well as three other sports. I asked Chris for his take on Coach Cook's quote based on what he has seen at the team practices. He got back to me pretty much right away. And the information was exactly what I was looking for.
Head to Head Competition
Chris shared that the Coach Cook and his staff use creative ways to put the athletes in a position to compete head to head as much as possible. For example, they might pair them off based on talent so they can really push each other during that day's workout.
They also run races with an exaggerated stagger. Here's what I mean: the normal stagger from one lane to the next in a 400 meter race is 7.08m. Obviously, this is done so everyone runs the same distance.
The Navy athletes will race each other and set up where the stagger might be 25, 50 or even 100 meters depending on the race distance. The goal is for the athletes at the start line to chase down the ones ahead of them to see if they can win in a photo finish. And of course, the runners that start in front still need to go hard so they don't get beaten. This is a pretty cool way to build a competitive culture. Here's another one.
Compete Against the Elite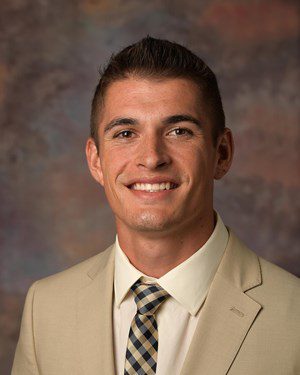 About a month ago, I learned that one of the Navy Track & Field coaches qualified for the Olympic Trials in the decathlon. His name is Joe Delgado, and he's an assistant coach who works with the mutli-event athletes.
Another thing Chris told me was that Coach Delgado will often compete against the team's mutli-event athletes like Thomas Johnstone and Baynes Autrey as he continues preparing for the Olympic Trials. I don't know about you guys, but I think it would be pretty motivating to compete against an Olympian in practice. No doubt the Navy athletes feel the same way too.
Go For Wins & PRs
One other tactic Coach Cook has used since he took over the program is hosting invitational meets with no team scoring. I noticed this when I was reviewing schedules from previous years.
At first, I didn't get it. But Chris said that it helps the athletes focus on putting all their efforts into winning their events and setting new personal records (PRs).
Coach Cook also isn't shy about bringing in high quality teams either. In the last few years, the Mids have hosted Princeton, South Carolina, Maryland, and UConn. Competing against teams like that on a regular basis will definitely sharpen your edge in a hurry.
Success Breeds Success
It's a cliche. But like I've said before, it's a cliche for a reason. Coach Cook and his staff have built a very competitive culture at Navy. Chris Whitehead described it as "Competition Being King".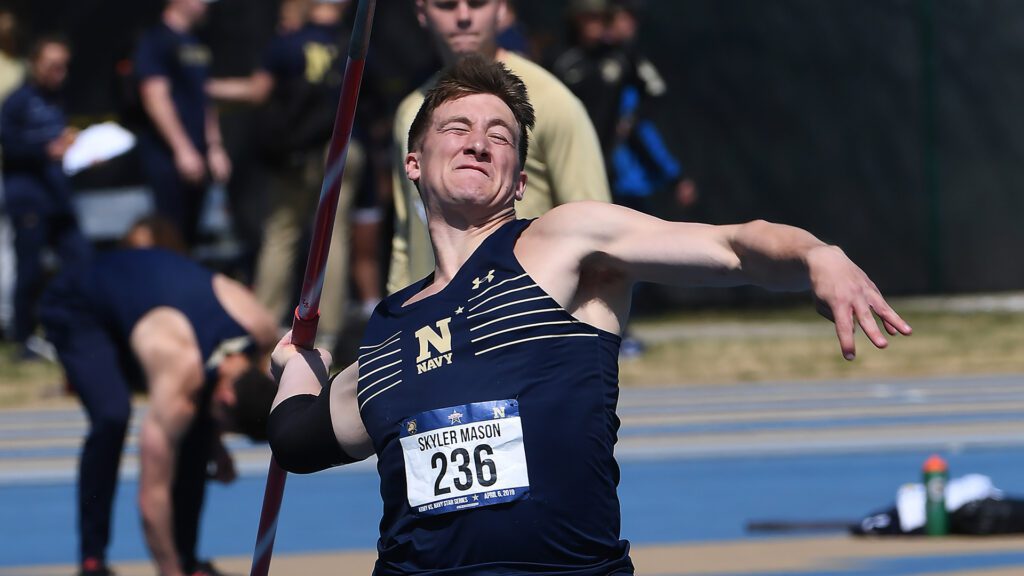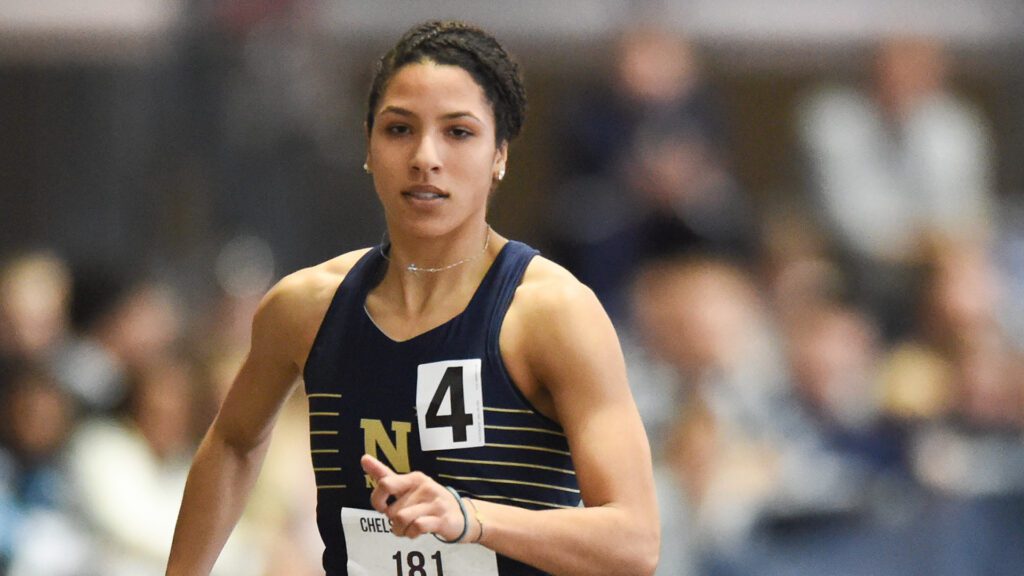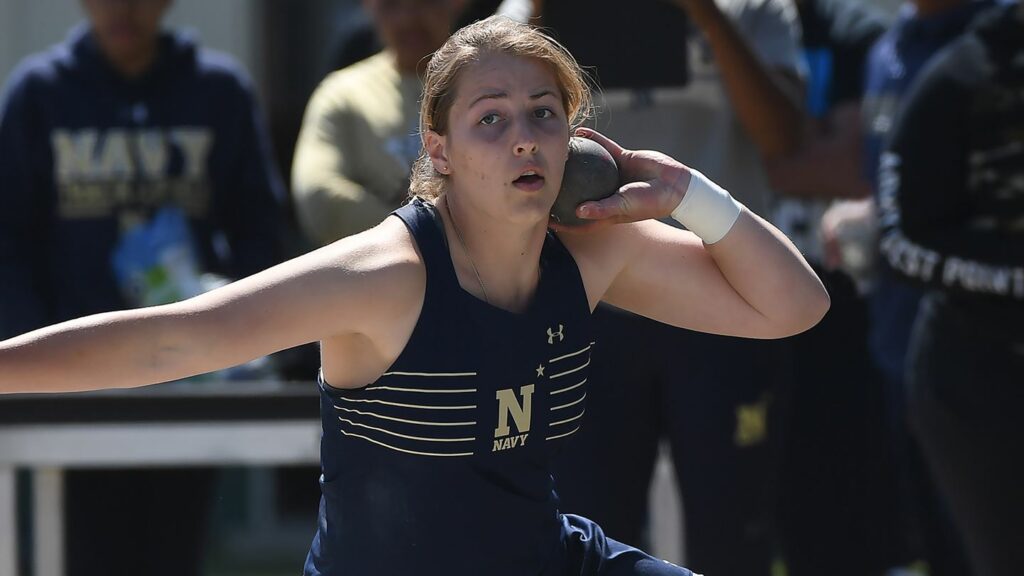 Everyone has bought into it, and that is a tribute to the team co-captains. Clayton Thompson & Skyler Mason (Men) and Sam Orie & Chelsey Edwards (Women) provided the leadership that helped push the team to perform at such a high level this season.
What's even more impressive is that both teams maintained their edge when they couldn't practice for an entire month due to the pandemic. The fact that they came out of that and swept the Army Star competition, the Patriot League title, and the IC4A & ECAC championships should tells you everything you need to know about Navy Track & Field.
It all starts with the culture. That helped develop the quality depth. It also built a toughness that resulted in the team's ability to deliver in the clutch.
But above all else, that culture makes the program absolutely relentless when it comes to competing at a high level. And that's why both teams can call themselves champions.
Until next time . . .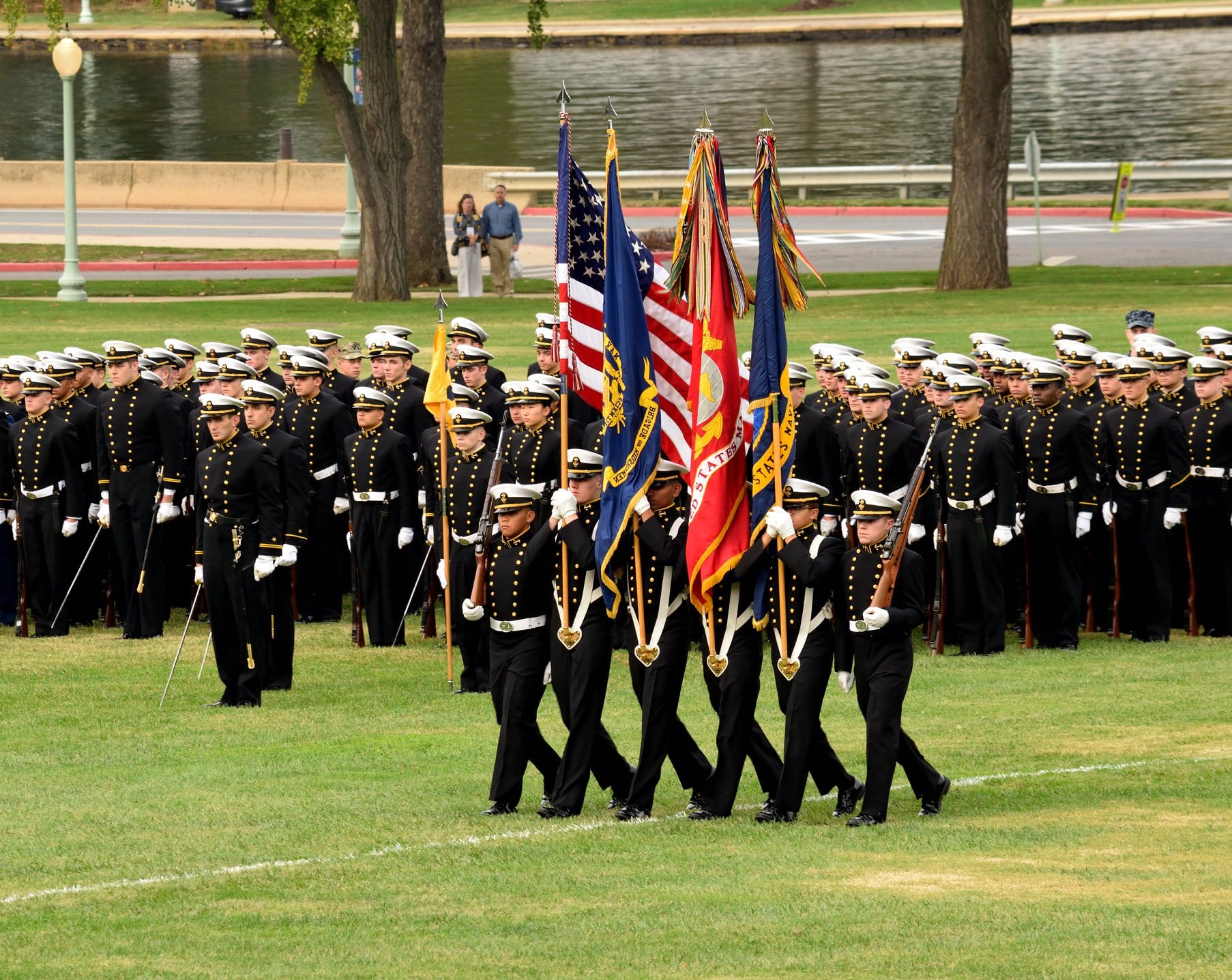 My sincere thanks to Scott Strasemeier, Senior Associate AD for Sports Information at the U.S. Naval Academy for granting permission to use images and video from the Navy Athletics media library. All photos used from this source will be properly credited in the caption. The only exception would be if the photo is used as a feature image where no caption is visible.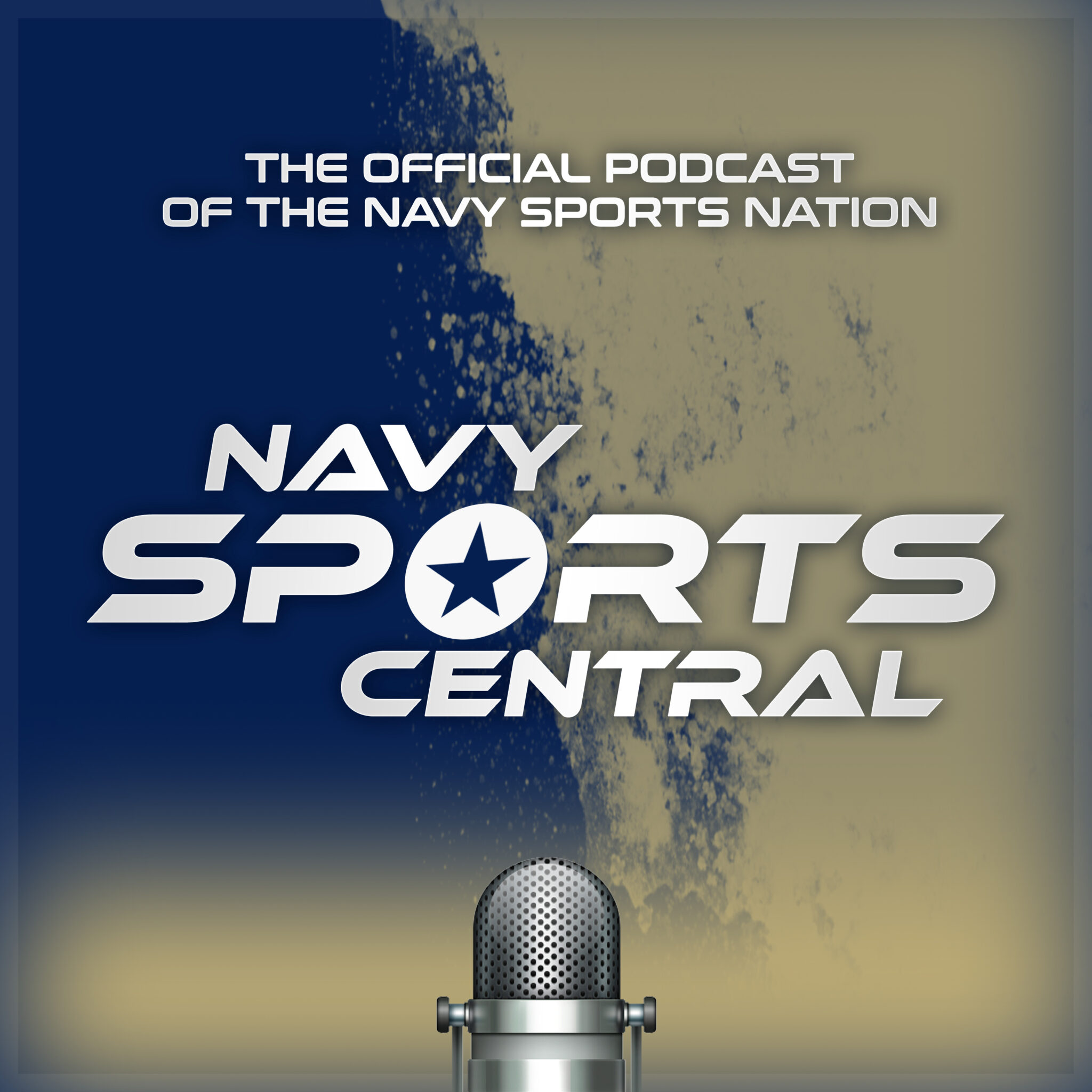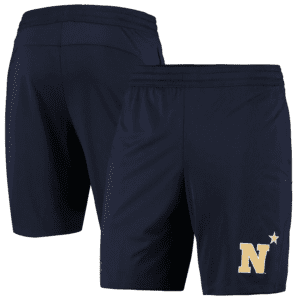 As an affiliate partner, Fanatics shares a small percentage of each sale through these links with the Navy Sports Nation which will be used to maintain the website. Thanks for your support!
Navy and St.Mary's are the only two rugby  programs in the country that have produced two Rudy Scholz Award winners. The award for the collegiate rugby player of the year was first given out in 2016.
Connor McNerney was the Naval Academy's first recipient in 2018. This year, Lewis Gray earned that honor. It was a fitting end to his outstanding career.
Click on the images to buy these two "must have" books for all Navy football fans. As an Amazon associate, I earn from qualifying purchases.
cRA Div. 1 National Championship Highlights
Karl Darden
I am a Navy veteran and a graduate of the U.S. Naval Academy. The idea to start this blog actually came from my classmates. I hope you enjoy reading this content as much as I enjoy writing it. Go Navy!! Beat Army!!