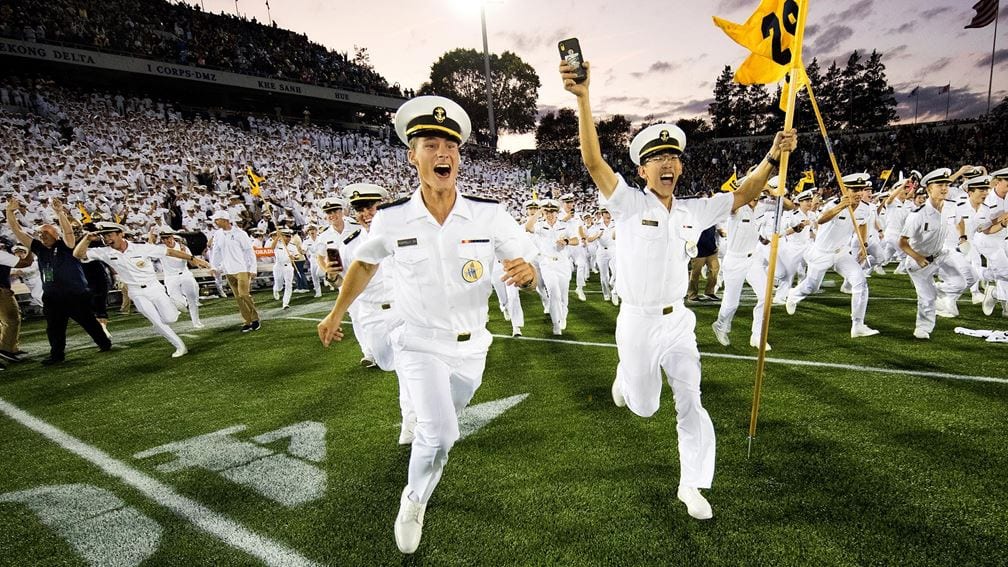 Welcome to the Strangest Navy – Air Force Prep Week Ever
No doubt the Navy players and coaching staff took some time to savor the huge win over Tulane two weeks ago. My guess is it was only a day at most. That's because their next game against Air Force kicks off this year's Commander-In-Chief's trophy competition. And to be honest, I don't ever remember any Navy – Air Force prep week being more strange than this one.
The biggest reason is because the Falcons' football program has been in a state of flux ever since August 10th. The Mountain West Conference announced it would not be playing in the fall, and from that point on, the questions surrounding Air Force's plans began to pile up.
There's Something Happening Here . . .
The Falcons released as statement a several days later stating their commitment to compete for the C-In-C trophy. That essentially meant a two game season, with the contests against Navy and Army taking place about a month apart. Then, things started to get weird.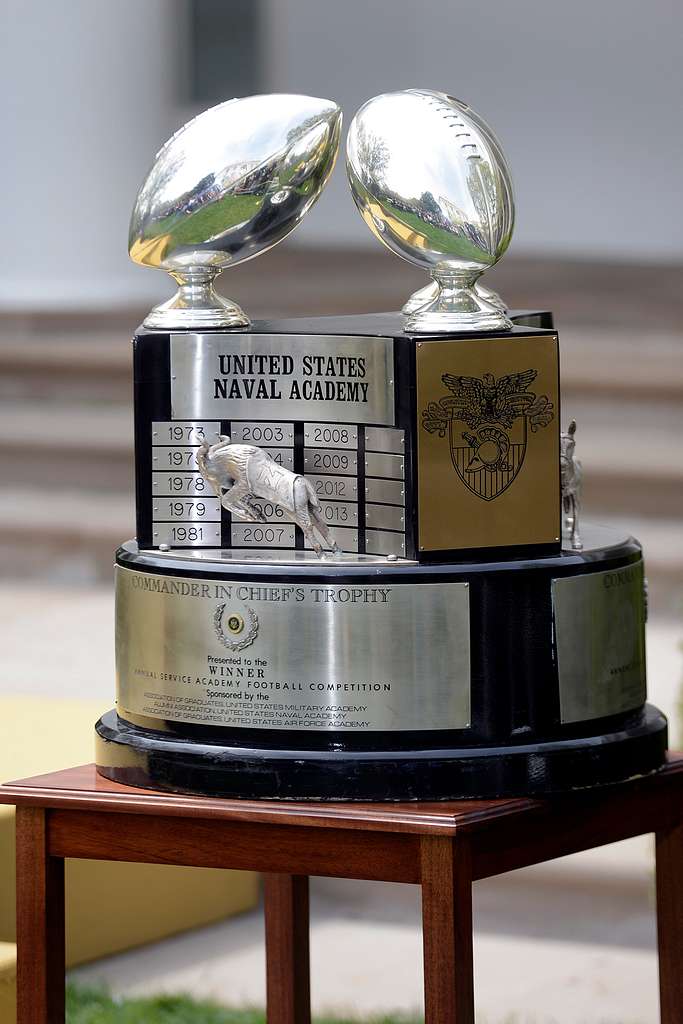 It all centered around what Air Force refers to as its "Administrative Turnback Policy." In a nutshell, it's a program for cadets that are dealing with a temporary hardship. It gives them the opportunity to take one or two semesters off from the Academy to get it resolved. The idea is help cut down on the resignation of cadets who could otherwise complete the program and graduate.
I don't really have an issue with this policy. It's what happened next that began to raise a few eyebrows. The Falcons confirmed on Sept 14th that the Navy game would go forward on Oct. 3rd. On the same day, word got out that between 30 – 40 members of the football team applied for an administrative turnback.
That got all kinds of attention. And Air Force didn't seem all too interested in talking about it.
But What It Is Ain't Exactly Clear
Now, I don't know what the average turnback rate is at the Air Force Academy. I did a search on the topic but couldn't find anything.
What I do know know is that the Falcons currently show 62 players on their roster. And that meant that 32 players who were eligible to return were not on it. That would put the team's turnback rate at roughly 34%.
The attrition rate across the entire Academy is only about 19%. Even though no Academy wide turnback numbers are available, I find it very hard to believe that the rate is any higher than the drop out rate. So something seemed a little off.
And it wasn't just me thinking this either. To those on the outside, it looked like the Falcons were trying to use the turnback policy as kind of a red shirt program.
Air Force coach Troy Calhoun has been a red shirt advocate for years. And the pandemic provided an opportunity to use turnbacks to make that happen. At least that's what it looked like.
The Falcons' schedule had been reduced to two games when the Mountain West decided cancel the fall season. By using the turnback policy, the players involved essentially bought themselves another year of eligibility. And it only cost them a couple of contests.
Even better, those players would be available in the spring. That was when the Mountain West planned to go forward with their conference schedule.
To many, it looked like Air Force was gaming the system. And when people started wanting some answers, the Falcons weren't very forthcoming.
Can We Get A Little Transparency?
At the press conference, leading up to this year's Navy – Air Force game, local reporter Brett Briggaman asked Calhoun straight up why the 32 players who were eligible to return were not on the roster. The Air Force coach's answer was confusing, He merely said, "You have different things that come about, and this year even more so."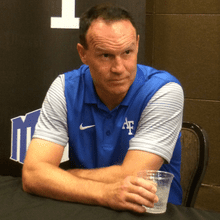 Briggaman followed up by asking if the players took the turnbacks at the advice of the coaching staff. Calhoun said that they don't get involved in those decisions.
The coach went on to say that, " . . . Just in terms of military preparation as an officer. If you truly believe in the strength of the leadership experience athletically, we want to make sure we're able to optimize that as much as we can."
Wait . . . what? I'm sorry, but I'm having a tough time believing the coaching staff steered totally clear of this situation. Players go to coaches for advice all of the time, especially when it affects their athletic future.
The thing to consider here is that it isn't necessary for a coach to sit down and talk with all 32 players. All that needs to happen is for him to casually mention a possible option to one player. And believe me, once that's done, the word will spread like crazy. Whether or not that constitutes being actively involved in a player's decision to take a turnback is open to interpretation.
Here's Where We Are Now
The bottom line is that the Falcon offense is returning most of their impact players from last season except for at quarterback. Two year starter Donald Hammond is currently not in good standing. So he won't be under center for this year's edition of the Navy – Air Force game. At least that was the story at the time of the press conference.
It turns out that the turnbacks had the biggest impact on the Falcons' defense. Most of the unit that takes the field on Saturday will be seeing action for the first time.
Needless to say, getting the team ready to play this week has been a little different. The Navy coaching staff hadn't even seen an Air Force roster until a couple days ago. And since the Falcons haven't played a game yet this year, there isn't any current film to study.
But regardless of the situation, Coach Niumatalolo knows the Mids will be going against tough players who know the system. So as far as he is concerned, things aren't that much different at all.
So now that we're done with all the Air Force intrigue, let's take a look at how the game shapes up. As usual, it looks like it's going to be a battle.
When Navy Has The Ball
The optimist in me says that the Mids' offense will fare better in Colorado Springs this time compared to 2018. The Falcons packed the box in that game and completely shut down the Navy rushing attack.
At the time, Malcolm Perry posed no significant threat with his arm, so that basically sealed Navy's fate. Then, the Falcons shredded the Mids' defense on their way to a 35-7 trouncing. And we all know that Navy's season went completely off the rails from there.
The reason I think the Mids will be better is because of their performance in the second half of the Tulane game. Dalen Morris showed he can throw the ball accurately and the Navy offensive line did a pretty good job blocking for him.
All this translates to an opportunity where the Mids can use an efficient passing game to open up the running attack. And they are perfectly set up to do that because of who the Mids have catching the ball.
A Strong Receiving Corps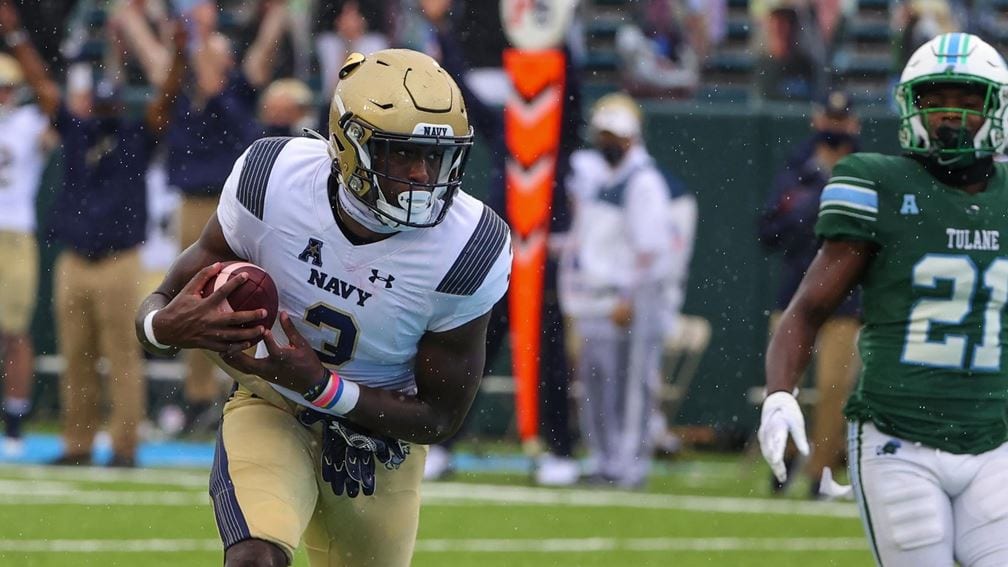 Against the Green Wave, sophomore Mark Walker had two outstanding catches including the one that set up the Mids' first touchdown. He also showed he had play maker speed. On the free kick following Navy's safety, Walker outran the Tulane special teams unit to the edge and reeled off a 34 yard return. He could play a significant role on Saturday.
Junior Mychal Cooper and sophomore Devin Matthews also played roles in the Navy comeback against Tulane. And of course, there are the slotbacks, who are all excellent receivers.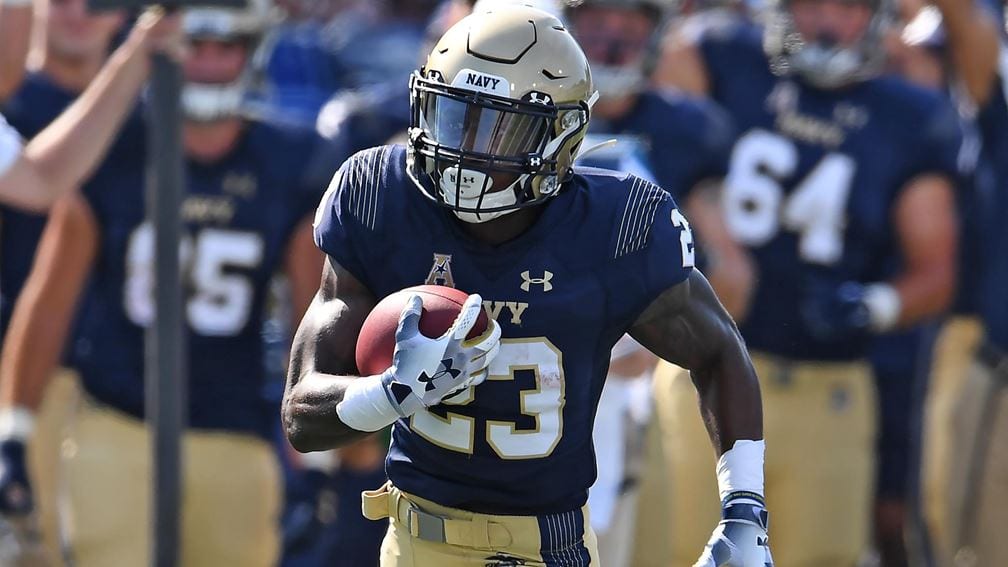 A little reality check here. I certainly don't expect the Mids to be throwing the ball 25 times. They still need to be able to establish the run with Jamale Carothers.
But I also know that Coach Jasper is a master at designing a game plan that plays to his quarterback's strengths. So I'm very interested in seeing what he comes up with against an untested, but typically tough Falcons' defense.
When Air Force Has The Ball
The Falcons return a very experienced offensive line. It includes left tackle Parker Ferguson and left guard Nolan Laufenberg. Both of these players are on the Outland trophy watch list.
And though their quarterback will not have a lot of game experience, he will have several weapons at his disposal. Kade Remsberg will be lining up again at tailback. Timothy Jackson (fullback) and Brandon Lewis (slot receiver) are also threats with the ball in their hands.
Aggressive Navy D vs. Experienced Air Force O
To deal with the Air Force attack, Coach Brian Newberry knows that the Navy defense needs to continue improving. Their play in the second half of the Tulane game was encouraging. But Newberry pointed out that his guys have a long way to go before they start looking like last year's unit.
So it was great to hear that in this week's press conference, the Navy DC said he was happy with how the defense had practiced. The week off definitely helped with preparation, and Newberry acknowledged that they got better every day as a unit. That's good, because they have to be at their best to handle a very experienced Air Force offense.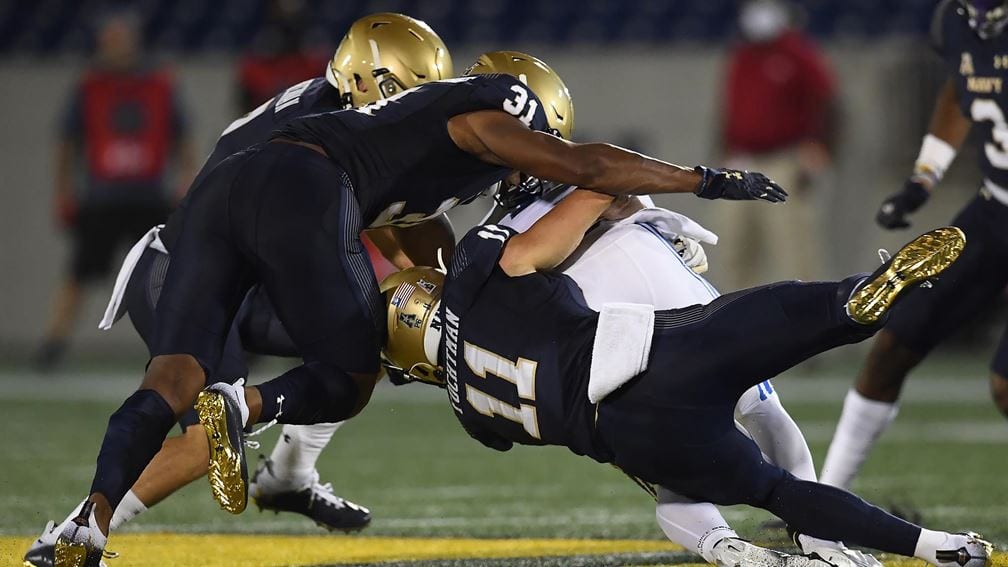 The Mids' defensive line consisting of Jackson Perkins (DE), Christian Pearson (NG) and J'arius Warren (DT) played very well in the second half against Tulane. It's critical that they dominate at the point of attack in order to control the gaps so they can disrupt the Falcons' running attack.
The one thing the Mids learned last year is that Air Force isn't afraid to throw the ball. Hammonds connected on only 10 passes on 25 attempts, but he averaged 20 yards per completion. The passing game played a key role in the Falcons's fourth quarter comeback before Navy rallied in the closing seconds.
That means Cam Kinley, Mike McMorris, Kevin Brennan and Evan Fochtman have to be totally dialed in. Air Force uses the play action game very effectively, so every defender's eyes need to be in the right place all the time.
Final Thoughts
Anyone associated with service academy football knows that winning the Commander-In-Chief's trophy ranks at the top of all three teams' goals. Air Force leads the overall competition. But Navy has the most wins since 2003 when they defeated the Falcons to win the first of seven consecutive C-In-C trophies. That remains a record.
The Mids have focused on business as usual in preparing for this year's Navy – Air Force game. Despite all the noise coming out of Colorado Springs, the game still needs to be played between the lines. It's worth noting that the home team has won the last seven years in a row. So there's that to deal with.
I expect this game to be just as tough as the one last season. Both teams will be fired up. Usually, the Mids have to manage a pretty loud crowd at Air Force's stadium, but only the cadets will be in attendance. So, while I don't doubt that a few thousand Air Force faithful can't make a lot of noise, the crowd should not be as big an issue as in years past.
What I find to be as compelling is what happens with the remainder of Air Force's season. Just last week, the Mountain West announced plans to play a conference only schedule beginning Oct. 24th.
You could see this coming after the Big 10 chose to reverse course and play in the fall. Before all of this happened, Air Force had a pretty decent shot at winning their division. Now, the Falcons are looking at getting through a season without some of their best players. I wonder how those guys who took the turnback option are feeling right about now?
Until next time . . .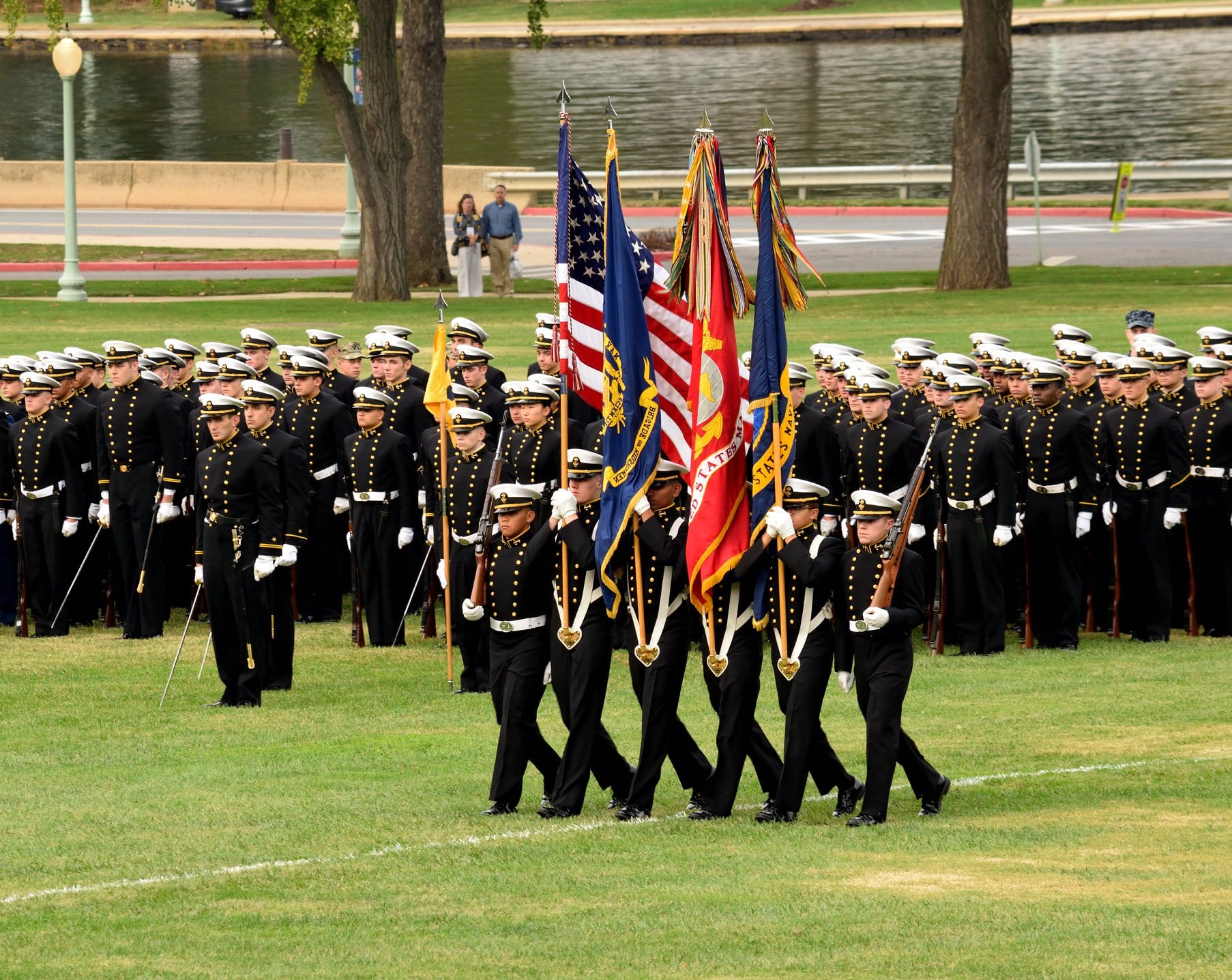 My sincere thanks to Scott Strasemeier, Senior Associate AD for Sports Information at the U.S. Naval Academy for granting permission to use images and video from the Navy Athletics media library. All photos used from this source will be properly credited in the caption. The only exception would be if the photo is used as a feature image where no caption is visible.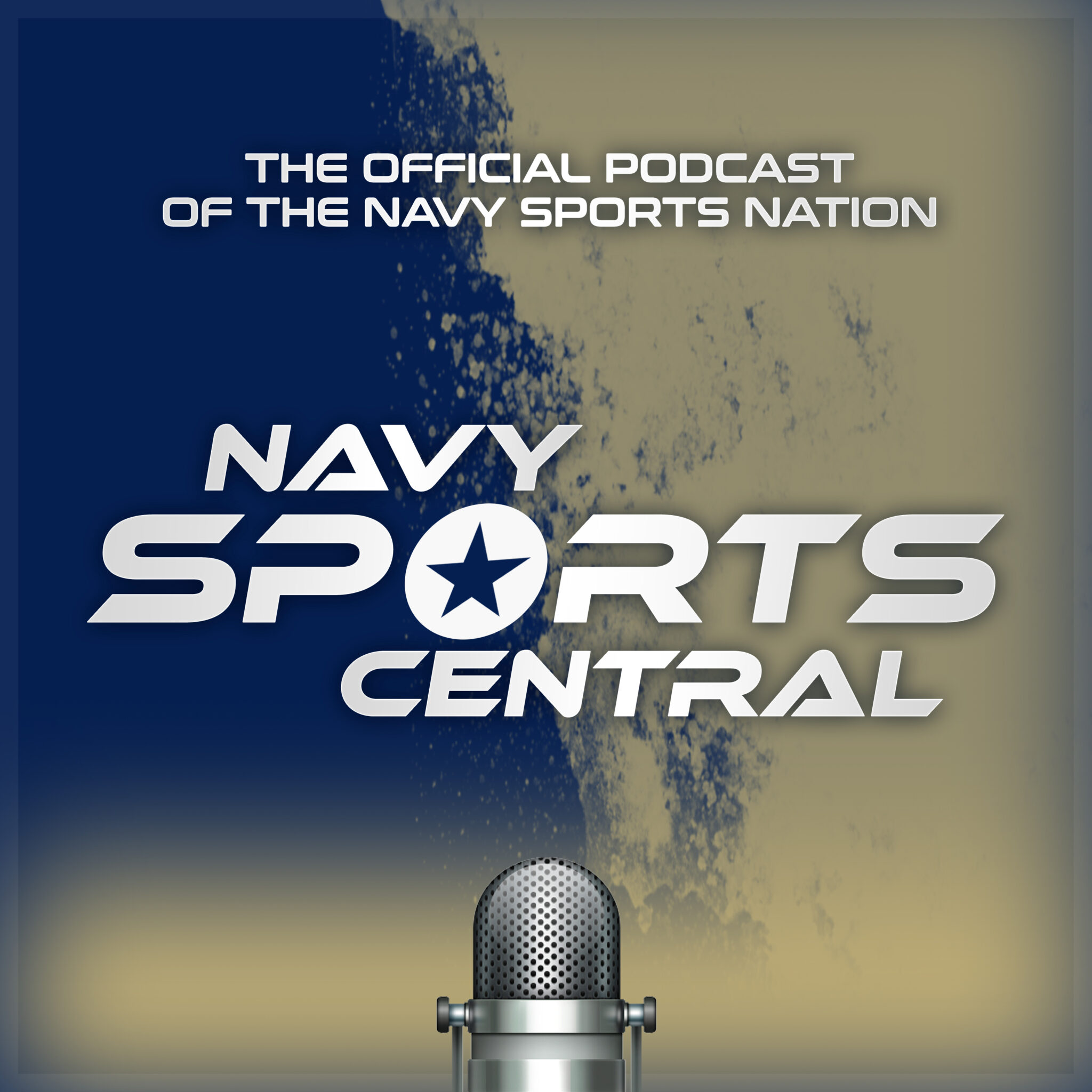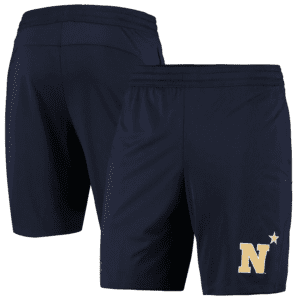 As an affiliate partner, Fanatics shares a small percentage of each sale through these links with the Navy Sports Nation which will be used to maintain the website. Thanks for your support!
Navy and St.Mary's are the only two rugby  programs in the country that have produced two Rudy Scholz Award winners. The award for the collegiate rugby player of the year was first given out in 2016.
Connor McNerney was the Naval Academy's first recipient in 2018. This year, Lewis Gray earned that honor. It was a fitting end to his outstanding career.
Click on the images to buy these two "must have" books for all Navy football fans. As an Amazon associate, I earn from qualifying purchases.
cRA Div. 1 National Championship Highlights
Karl Darden
I am a Navy veteran and a graduate of the U.S. Naval Academy. The idea to start this blog actually came from my classmates. I hope you enjoy reading this content as much as I enjoy writing it. Go Navy!! Beat Army!!