When I was in the seventh grade, the Navy Men's Lacrosse team made it to the national championship game. But I didn't know anything about the sport until my freshman year in high school. We had just moved to Colorado, and our school had just stood up their program. I actually considered playing, but it was a spring sport, and I was playing baseball. Besides, most of the players on the team were either football or hockey players, and they were a lot bigger than me.
Even though I didn't play, I became a pretty big fan. Two of my friends played all four years. And we had a very competitive team by the time we were seniors. It was pretty cool to see that improvement, but the fact was that lacrosse was only just getting traction out west. There weren't that many big time collegiate programs. And those that did exist couldn't even compare to a Division 2 program in the east; especially one from New York or Maryland. So I was looking forward to watching the Navy Men's Lacrosse team play at some point when I got to the Academy.
Navy Men's Lacrosse History
That 1975 team was one of two Navy squads that made it to the NCAA Finals. Unfortunately, they came up short against the University of Maryland 20-13. Then during my plebe year, the Mids got to the Final Four before falling to eventual champion North Carolina. They stayed competitive during my years there, but they never advanced past the quarterfinals again until 2004.
That year, the team made it all the way to the championship game before losing to Syracuse in a game that went right down to the wire. Since then, they have been stuck in a kind of a lacrosse purgatory. Even if they finished the year as regular season Patriot League champions, the Mids would either miss the NCAA tournament all together or make an early exit. In 2019, they wound up with a 6-7 record, which resulted in a coaching change. And that brings me to the first reason why I can't wait for next season to get here.
Coach Amplo Takes the Controls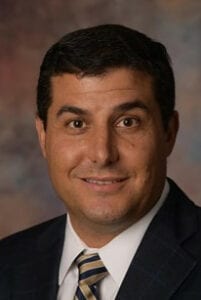 Joe Amplo's first head coaching opportunity came in 2011 at Marquette University. When he arrived there, the Golden Eagles didn't even have a lacrosse team. Their first season of competition was 2013, and within five years, Marquette had won back to back Big East Championships. No easy task when you figure Amplo had to build the entire program infrastructure from scratch. Results like that are bound to attract attention. And when Navy Athletic Director Chet Gladchuk began looking for a coach after the 2019 season, his search took him a little over 800 miles west to the Marquette University campus. Amplo accepted the position and officially took control of the Navy Men's Lacrosse program on June 5th.
After taking a couple weeks to get the lay of the land, he went to work. Gladchuk informed him that the budget could easily support any necessary coaching staff additions. So the new coach used that new found money to go out and hire a couple of top flight coordinators.
Brad Ross – Bringing an Up Tempo Offense
Coach Ross joined the Navy staff as the new offensive coordinator from Ohio State where he had also been the OC. He was the architect of a Buckeye offense that averaged nearly 12 goals per game on their way to reaching the NCAA Championship game in 2017. In Columbus, Ross was asked to run a more structured offense. But he does favor a more open and creative style. Ross was a standout at Duke during his playing days, where he was a three time All American. His Blue Devils teams also reached the Final Four on three different occasions.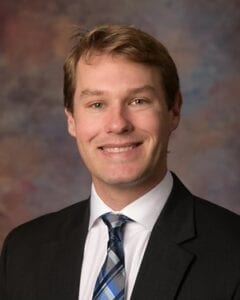 I can't wait to see the Navy offense once they get a handle on Coach Ross' up tempo philosophy. There is nothing more exciting than watching a team that plays that style. The goals can come in bunches, which can be pretty demoralizing for opponents.
It would have been great to see how the offense progressed throughout the season. The Mids won a thrilling game against Colgate 16-14 just before things shut down. They were averaging 12 goals per game through their first five contests, which was nearly two better than last season. There's no telling what kind of numbers the offense can put up once they get more comfortable with the system. So things could start to get really fun next year.
John Orsen – Creating More Chaos on Defense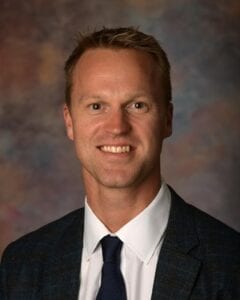 In lacrosse, the offense is usually known for dictating the game's pace. Don't tell that to John Orsen, who Amplo hired away from Denver University as the Navy's new defensive coordinator. Orsen was the DC under lacrosse coaching legend Bill Tierney for five years. During that time, Denver won the NCAA championship in 2015, becoming the first team west of the Mississippi to accomplish that. Orsen has a reputation for creating all kinds of disruption for opposing offenses. He played for Amplo while at Hofstra and coached under him at Marquette before moving on to Denver. Their relationship goes back many years, so when Navy's new coach came calling last summer, Orsen jumped at the chance to join him in helping build the Mids' program back to where it was before.
When the Denver University Pioneers won it all five years ago, Orsen's defense limited opposing offenses to a microscopic five goals per contest. Teams that put up those kind of defensive numbers are going to win a ton of games. Denver finished the year 17-2, capping it off with a 10-5 win over Maryland to secure their first championship.
Joe Amplo has landed two of the best coaching minds in lacrosse by bringing Brad Ross and John Orsen to Annapolis. And the cool thing is they'll be working with a Navy roster that returns a boat load of players next season. That's the second reason I can't wait for next spring to get here.
Looking Strong for 2021
The Navy Lacrosse team got off to a solid start this season. But then, the COVID-19 pandemic resulted in all collegiate spring sports being cancelled. And any thoughts of rebounding from that disappointing 6-7 campaign disappeared. But what really hurt was the fact that the lacrosse careers of six Navy seniors came to a sudden end. Goalkeeper Ryan Kern was one of them. The Middletown, DE native had started every single game since he arrived on campus. His experience between the pipes figured to play a big role in quarterbacking the Mids' defense this year. Besides Kern, the team is losing Brad Alexander (Defensive Midfield), Tommy Miller, Jack Hogan and Tom Evans (Defenseman), and Ford Higgins (Attack). And yes, that is the same Ford Higgins who anchored the offensive line at center for the Navy Football team last fall.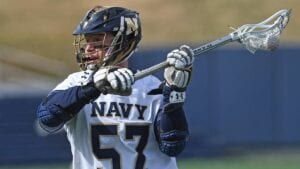 The silver lining in all of this is that Navy will be returning practically their entire offense in 2021. Daniel Christian, Tyler Perreten & Nick Cole (Attack), and Patrick Skalniak & Henry Rentz (Midfield) were the top five goal scorers. Perreten found the back of the net five times alone in the win over Colgate. Once things get back to normal, they'll continue learning the ins and outs of Coach Ross' offensive scheme. And I can't wait to see how the extra year of work translates to the lacrosse field.
But there is one really big reason I'm already looking forward to watching the Navy Men's Lacrosse team play next spring. And I think it's one that will be huge motivator for them to have a successful season.
Navy Lacrosse Is Hungry
When I say "hungry", I mean hungry to be part of that national championship conversation again. Prior to the NCAA sponsoring the tournament starting in 1971, college lacrosse was run by the U.S. Intercollegiate Lacrosse Association. Under their system, Navy won seven consecutive national championships in the 1960s, and they remained a national power through the '70s. Then, as the sports popularity exploded in the '80s and '90s, it became tougher for Navy to compete at a national level because of the mandatory service requirement. But in 2004, the Mids proved that they could still compete on the championship stage. Some people think that they just happened to catch lightning in a bottle that year. I didn't. That team was exceptional, and I don't see any reason why this new coaching staff can't eventually get them back there.
In the 16 years since the Mids made it to the championship game against Syracuse, they've gotten to the quarterfinals three times. They also lost three times in the first round. But the frustrating thing is that they have missed the tournament all together 10 times. That includes 9 of the last 10 years. And that's just not right considering the program's rich history. The men want to be in the mix just as much as the Navy Women's Lacrosse team has been in the last several years.
I feel really good about Coach Joe Amplo and his new staff building the Navy Men's Lacrosse team into perennial contenders again. It's not going to happen overnight. But I'm confident they can get the team there once they get a couple of good recruiting seasons under their belts.
Why Navy Can Win Big Again
My belief that Navy Lacrosse can get back to the Final Four again is based on two factors.. The first is the nature of the game itself. And the second is NCAA Lacrosse tournament's structure.
For those of you who aren't familiar with the sport, lacrosse incorporates concepts from basketball, soccer and hockey. It's very physical also. You'll see great ball movement and fast breaks on offense. And teams will play both man to man and zone defenses. If a player gets called or a penalty, the other team has a man advantage. That can last anywhere from 30 seconds to 2 minutes depending on the foul. But the most important thing is that the best talent on paper doesn't always win.
How many times have we seen that during the NCAA Basketball tournament? I can name a handful of teams that weren't one of the top eight tournament seeds (either a #1 or #2 seed), yet they were the last ones standing at the end of March Madness. Syracuse ('03), Florida ('06), and UConn ('11) won as #3 seeds. And Arizona ('97) did it as a #4 seed. These teams happened to get hot at the right time and played extremely well together to take down teams with better talent. And they had to make it through six games to win the championship. I didn't give UConn any chance at all to win nine years ago. But the bracket broke a little bit in their favor, and they wound up beating a #8 seed Butler easily in the championship game.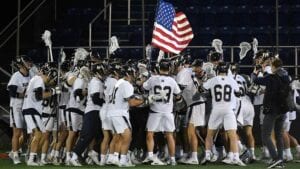 The NCAA Lacrosse Tournament fields only 16 teams. That means it only requires four wins to take home the trophy. So it's not unreasonable to think that a solid Navy team could make the tournament, catch fire at the right time and run the table. All you need to do is go back to last year's final which featured Yale (#5) and Virginia (#3). The Cavaliers ended up winning 13-9 to claim their first championship in nine years.
So that's my story, and I'm sticking to it. Coach Amplo and his staff have a proven track record of winning at the highest level. And their philosophy is one that favors the whole being greater than the sum of its parts. Now, don't go running out saying "Karl says the Navy Men's Lacrosse team is going to win the national championship in the next three years." That's not what I'm saying. But I am telling you that they'll be capable of getting to a Final Four more often than they have been recently. What happens after that depends on how hot the team is at tournament time, and maybe a little bit on the lacrosse gods too. Either way, I am looking forward to a pretty good ride.
Until next time . . .