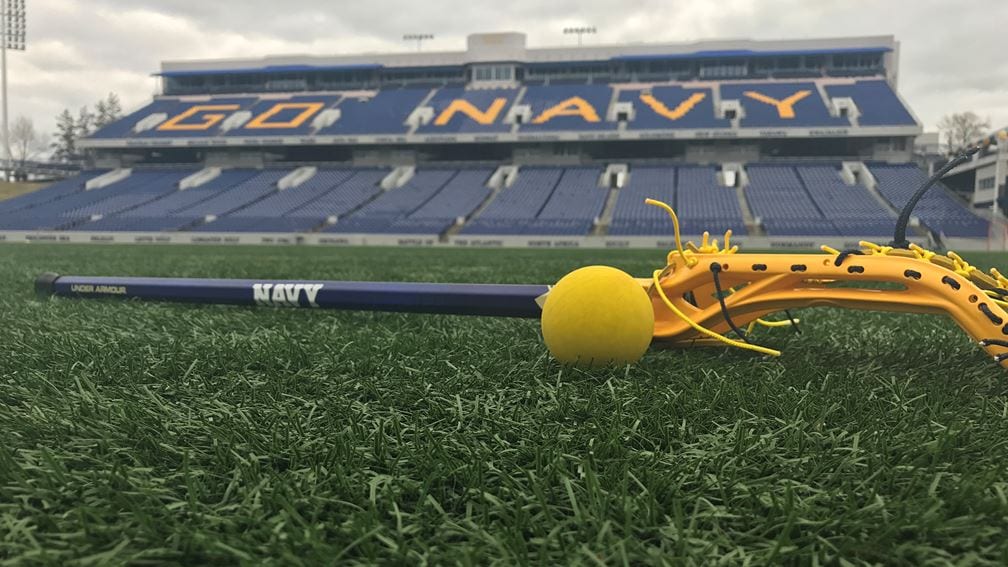 Carrying On The Legacy: A Navy Women's Lacrosse Preview
Last spring, the Navy Women's Lacrosse team stood ready to make a serious run at a national championship. The pandemic changed all of that. But even though it still has a hold on college sports, I am optimistic that we're going to get through this season in pretty good shape. So with that, I bring you this Navy Women's Lacrosse preview.
I felt absolutely awful for all the athletes at the Naval Academy when things got shut down last year. But without question, I felt the worst for those on the women's lacrosse team. They had just completed a demanding non-conference schedule. It included a hard fought overtime loss to #8 Virginia, and a thrilling 16-15 win over #21 Duke.
Going up against some of the best teams in women's lacrosse had set the Mids up well for their conference schedule. And they looked ready to handle the best that the Patriot League could throw at them. Unfortunately, they never had a chance to find out because spring sports shut down the day before their first league game.
Turning the Page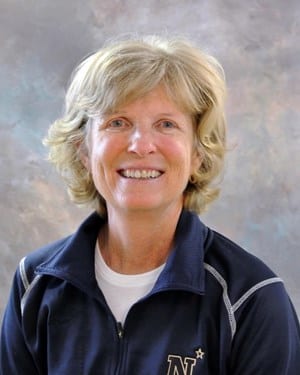 That's all in the past now. Coach Cindy Timchal's team is back with a renewed sense of purpose. And despite the loss of a special group of seniors, they'll go into the season with a national ranking (#21), as well as a commitment to carry on a championship legacy.
It's not going to be easy. You don't replace stars like Kelly Larkin, Kayla Harris and Annalise Heyward overnight. Those three were responsible for 45% of Mids' points (goals and assists) in 2019 and 50% of them last year.
Excited For 2021
But Coach Timchal is very excited about this year's team. I could hear it in her voice as I watched the recent Virtual Lax Fest on Facebook Live. It was a chance for all Navy Lacrosse fans to hear from the coaches and players. They were also set up to take questions.
I didn't see anyone jumping in there with one, so I asked the coach, "How would you characterize the team's strengths based on what you have seen in practice so far?"
Coach Timchal's answer said a lot about how she develops her players. She didn't come back with an assessment of her attackers' and midfielders' ability to score points. She didn't talk about the team's defensive proficiency either.
A Commitment to Lead and Learn
The Navy coach's response went beyond the tactical elements of the game. And it spoke directly to the championship culture she and her staff have forged since coming to the Naval Academy.
Timchal stated that pre-season practices have shown her the commitment of her 12 seniors to lead this team. And maybe even more importantly, she has seen the willingness of the younger players to learn all they can from those seniors.
The word Coach Timchal settled on was "selflessness". When the other players see the seniors putting forth an elite effort on the practice field, it becomes contagious. And I can't imagine a better feeling for a coach to have than seeing every team member playing so hard for each other.
And that's just in practice. I'm just thinking about what that's going to look like when the team takes the field. So let's meet some of these players as we begin our 2021 Navy Women's Lacrosse preview.
The Defense
There are occasions when teams run into offensivie slumps. It can take many forms. Maybe it's a crazy number of shots that are slightly off the cage or catch a pipe and bounce away. Or maybe passes that normally find the right player are a fraction of a second off and either deflected or intercepted.
It can be frustrating. But it's part of the game, and that's why having a tough defense is so important. It can often make up for a rough offensive showing. So let's look at some of the players the Mids will have on defense in 2021.
Abbi Young – GK
Young was a two-time All-American in high school. After coming to Annapolis in 2018, the junior from Alamo, CA logged over 160 minutes in goal over 15 games as freshman. She also stopped 46.5% of the shots she faced, which is pretty good for a first year goalkeeper.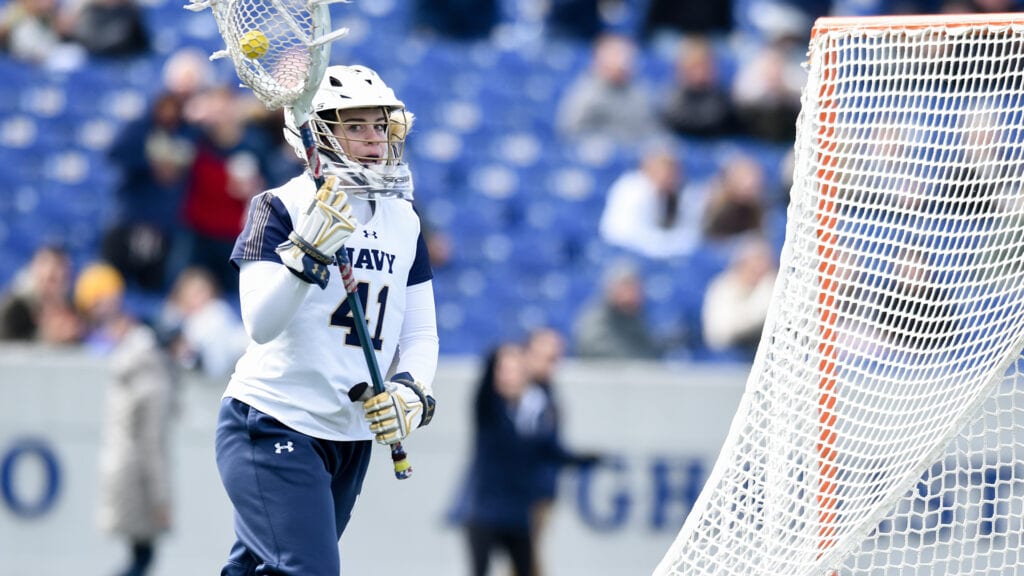 Young started all six games last season before it was canceled. She came up big at crucial times in the Mids' win over Duke, while posting 10 saves. On at least two occasions, she stuffed shooters from point blank range that were right on her doorstep.
The goalkeeper is also the quarterback for the defense. And with Young between the pipes, Navy figures to in pretty good shape.
Caroline Kwon – D
Kwon made 15 starts as a sophomore, which speaks volumes considering the talent on that team. She made the most of her time on the field too. In 2019, she scooped up 10 ground balls and caused 9 turnovers.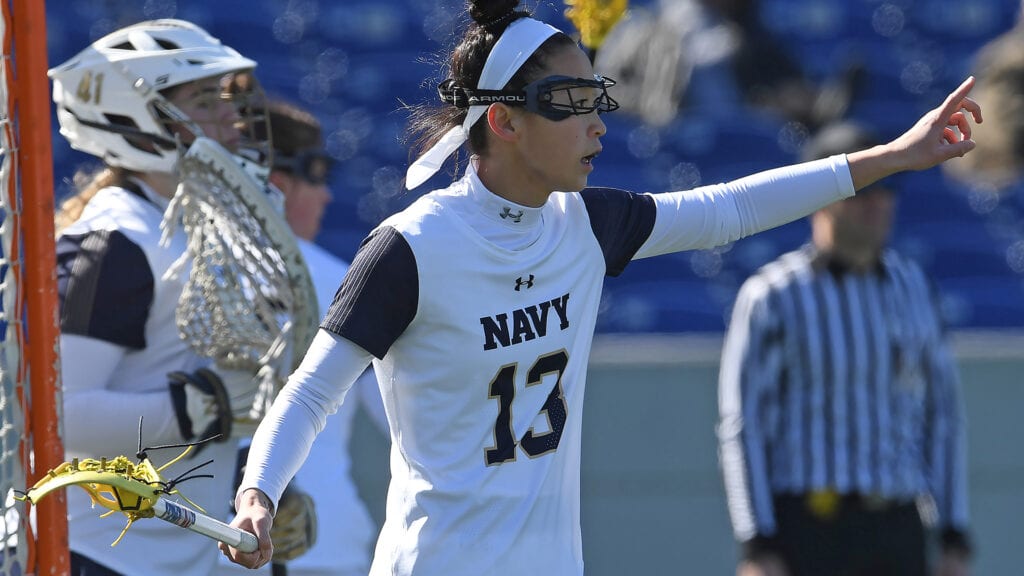 These are two key metrics that can result in scoring opportunities. The senior from Cooksville, MD is pretty good at both. Kwon was also recognized for her leadership this season, having been named co-captain for the 2021 campaign.
Gil Eby – D/M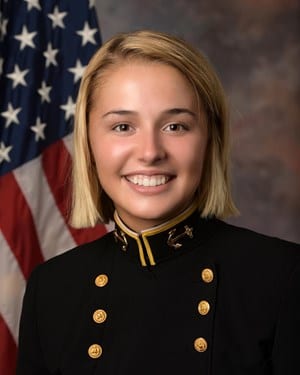 Eby had an immediate impact on the defense as soon as she came to Annapolis. She started 19 of 21 games as a freshman in 2019, racking up 20 ground balls and causing 10 turnovers. The Towson, MD native even chipped in 2 goals and 1 assist.
In just the 6 games last season, Eby led the team with 14 ground balls, while causing 8 turnovers. Her ability to play at both defense and midfield gives the team a lot of options. Only a junior, Eby figures to be one of the team's keys to success over the next two years.
Lauren Herrington – D
This was one player made the most of her minutes last season, and that resulted in her first start against #8 ranked Florida. Unfortunately, it turned out to be the Mids' last game.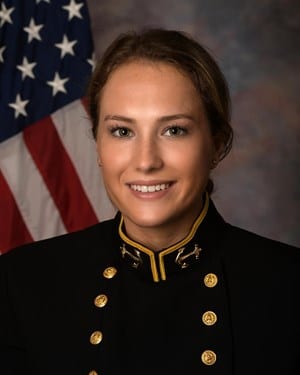 Herrington is one of those 12 seniors providing the leadership that Coach Timchal spoke of earlier. It looked like she was getting things going defensively when the pandemic hit, so I am looking forward to seeing her pick up where she left off in 2020.
Those are just a few of the players that stood out to me on defense. But I know there will be others stepping forward as the season progresses. And it's going to be great seeing them in action. Now let's continue with our Women's Lacrosse preview.
The Offense
How do you replace a scoring machine who you could pencil in to give you five points a game? Because that's what Kelly Larkin did during her Navy career. And had the Mids played a full schedule in 2020, Larkin was a lead pipe cinch to record her fourth consecutive 100 point season. That's not something you see very day in college lacrosse.
When Coach Timchal was asked "How do you replace Kelly Larkin?", she simply replied, "You don't." And she's right.
What she did speak to was the resilience of this year's team. They've been waiting to play again for the last 11 months. On top of that, these months of preparation have taken place in a health environment we've never dealt with before. If a team can get through all of that, something tells me they are going to be just fine. Now, here are some of the Navy players to watch out for on offense.
Marina Lazarides – M
The senior from Westminster, MD is Navy's other co-captain. As a sophomore in 2019, Lazarides was having a solid year before an injury forced her to miss the last seven games.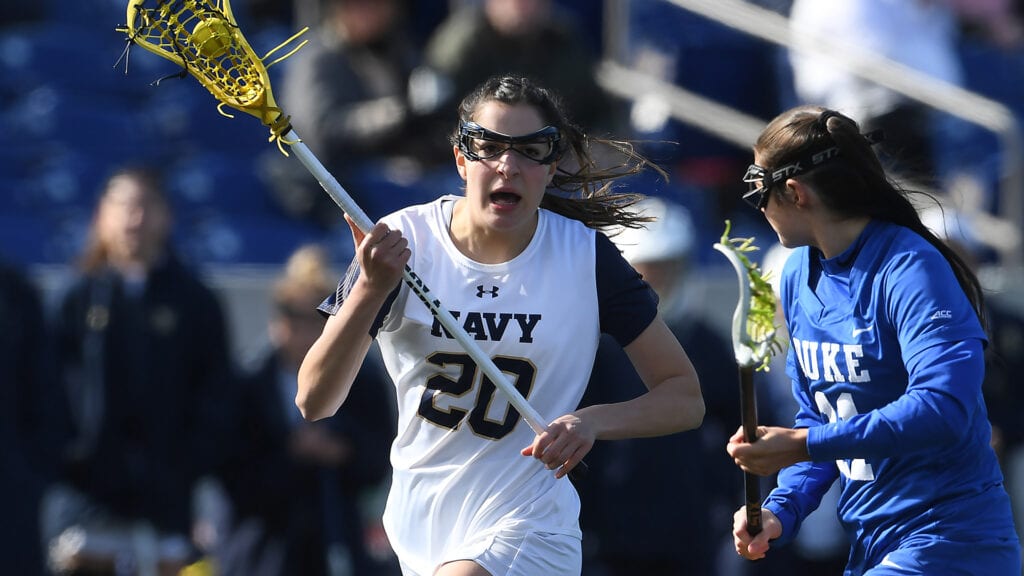 Still, she scored 17 goals while tacking on 10 assists from the midfield position. In 2020, Lazarides found the back of the net 4 times. Two of those goals came in the big win over Duke. She also caused 5 turnovers.
A strong offense in lacrosse means having great chemistry between the midfielders and attackers. Lazarides' experience will play a key role here. She knows the system, and her leadership should help keep this offense as efficient as ever when it comes to putting the ball in the goal.
Reagan Roelofs – A/M
Here's another player that gives the Mids some flexibility in running their offense. And Roelofs is their go to player when it comes to winning the draw.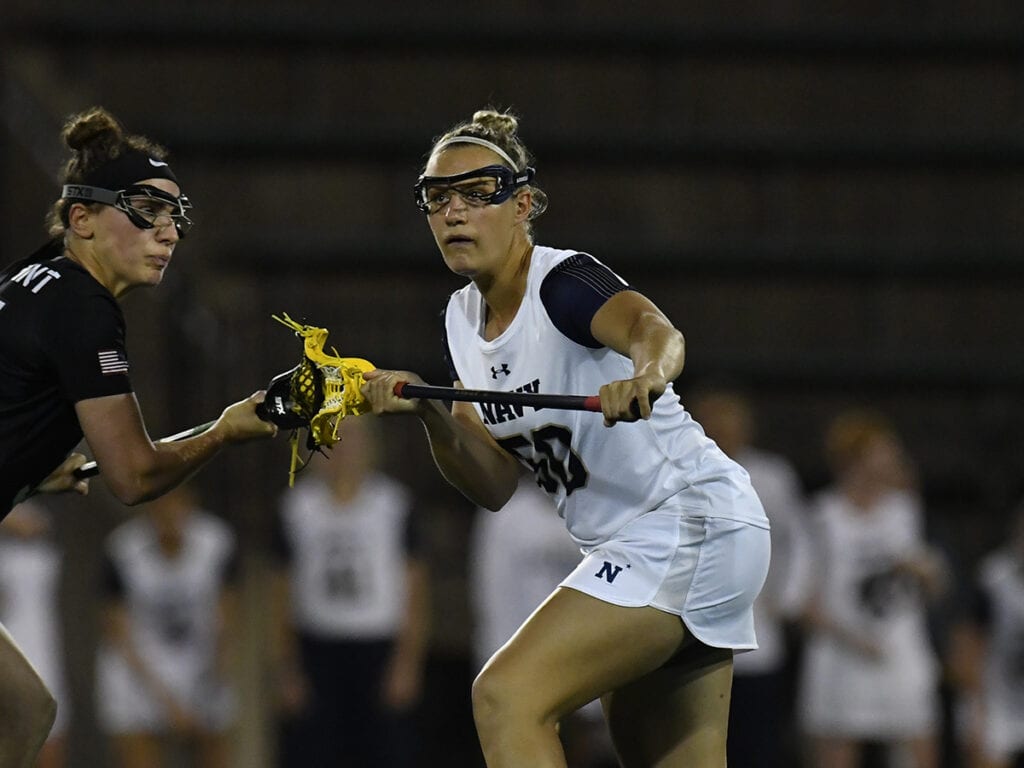 In 2019, she had a staggering 146 draw controls as a freshman. This broke the old record of 118. When you give your team that many chances to get the ball off the draw during a season, it opens the door for all kinds of good things to happen. After all, the more you have the ball the more chances you have to score.
Roelofs was also 6th on the team in points her freshman year with 35 (24 goals, 11 assists). Through the 6 games in 2020, she had 12 goals and 1 assist while controlling 27 draws.
So keep your eyes on #14 for the Mids throughout the season. Whether Reagan Roefols is playing attack or midfield, she could be a factor in just about every game.
Moriah Snyder – A
There's one thing I've noticed about the players Coach Timchal and her staff recruits. The prospect of them stepping onto a collegiate lacrosse field and having an impact as a freshman doesn't phase them in the least.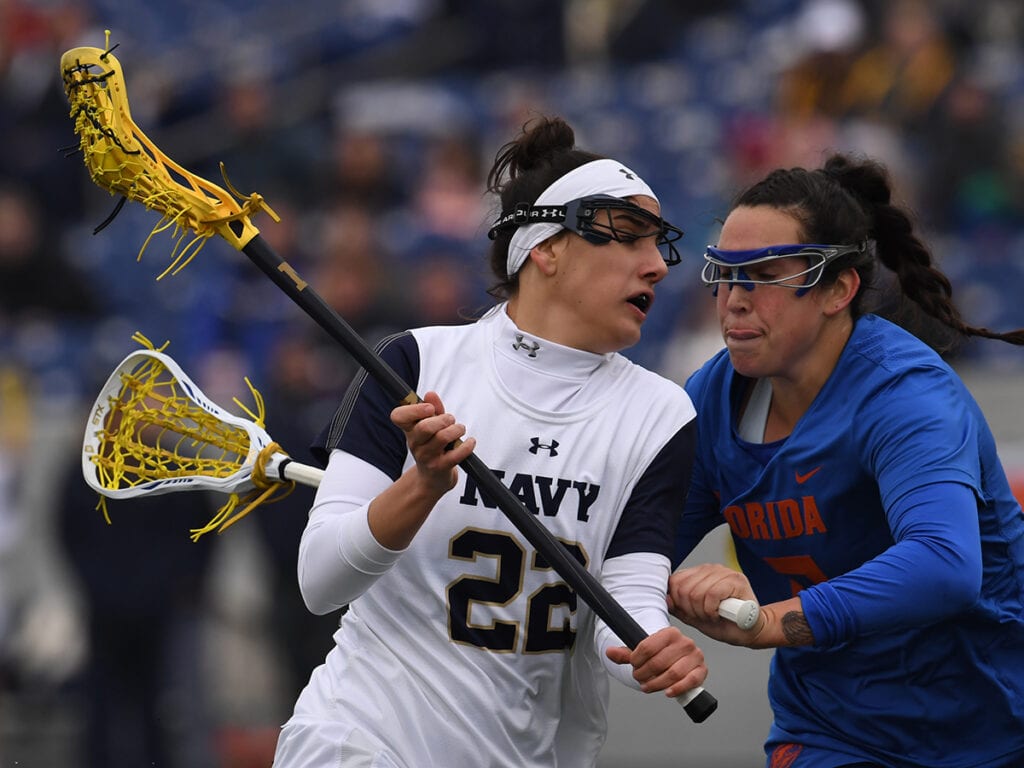 Take Moriah Snyder for example. All she did in 2019 after arriving from nearby Bel Air, MD was play in 20 of 21 games (starting 9 of them), and score 13 goals, including a hat trick against Bucknell. She also put in 2 goals against Army in league semi-finals.
That's what I call answering the bell. I don't see that changing any as Snyder begins her third season at the attack position. Playing together with Kelly Larkin her first two season certainly didn't hurt as she gears up for her final two years at Navy.
Ellie Lecker – A/M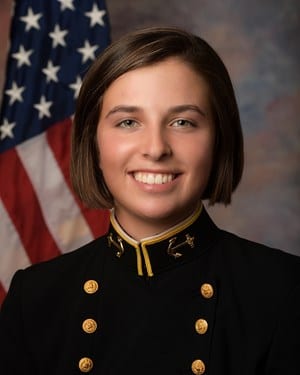 In 2019, Ellie Lecker totaled 11 points (7G, 4A). This included goals against #23 Georgeton. She also chipped in with a goal and an assist in the win against Army.
Last season, the senior from Ponte Vedra, FL chalked up 5 goals and 3 assists in 6 games. Lecker is another player with big time game experience, so look for her to play a bigger role in the Navy offense as well this season.
Nicole Victory – A
I saved this player for last on our women's lacrosse preview because she has the coolest name on the team. At least I think so anyway. Victory probably travelled the farthest to come play for Coach Timchal as well, coming all the way from Issaquah, WA.
They clearly know how to play lacrosse in the Pacific Northwest. Victory's high school team won back to back state titles. She also earned High School All-America honors her last two years.
Victory was another player who made her presence felt as a freshman, scoring 12 goals to go a long with 2 assists. But it was her sophomore year in 2019 that really made Navy fans sit up and take notice.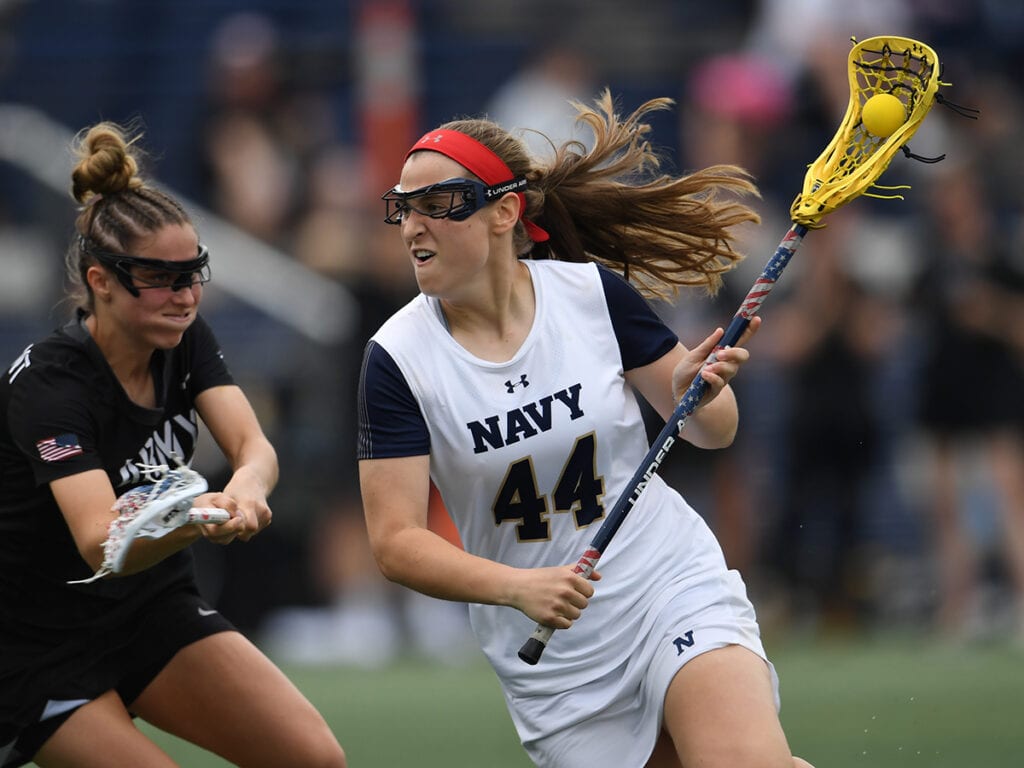 After shaking off an illness, Victory scored a remarkable 60 points in the final 13 games of the year. She finished with 31 assists (2nd on the team to Larkin) and scored 32 goals (5th).
When the season ended last year, Victory was tied for 2nd on the team with 18 points. She also picked up 4 ground balls and caused 3 turnovers.
There's no telling what kind of numbers Nicole Victory could have put up had the Mids played a full season in 2020. That's another reason I'm looking forward to seeing what happens this year. My feeling is that the Mids are going to win their share of games. And it's pretty fitting that a player with the last name Victory is sure to play a significant role.
Other Players To Watch
I didn't want to finish our Navy Women's Lacrosse preview without mentioning two freshman that Coach Timchal spoke about during the Facebook Live event. They are a testament to how hard the coaching staff works to find high caliber lacrosse players who will also go on to be future leaders in the Navy and Marine Corps.
Leelee Denton – M
The Nashville, TN area has proven to be great recruiting territory for Navy Football. It looks like the same could be true for lacrosse because that is LeeLee Denton's hometown.
Coach Timchal shared that Denton is one freshman in particular who has gotten her attention during the pre-season. Her leadership was even apparent early on in high school because she served as team captain for three years.
Denton joins a talented group of midfielders, and I think it's going to be really fun watching her play over the next four years. Especially if she's on the same line as our next player.
Isabelle Thornburg – M
Even though Kelly Larkin can't be replaced, it sure doesn't hurt to keep recruiting players from her high school. Thornburg entered Bishop Ireton High School in Alexandria, VA the following fall after Larkin graduated. During her time there, she helped her team win three consecutive conference championships and two independent school state championships.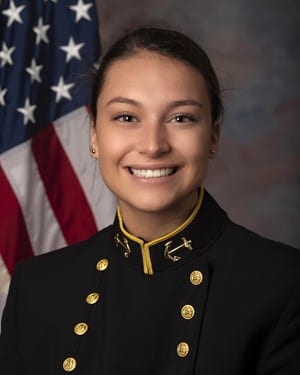 Coach Timchal has a reputation for bringing in freshmen who are ready to step in and play right way. So it wouldn't surprise me one bit to see Thornburg on the field more and more as we get further into the season.
The Coaching Staff
This Navy Women's Lacrosse preview wouldn't be complete without saying a few words about Coach Timchal's staff. She makes a point of crediting them every time I've heard her speak. To say that the praise is well earned is an understatement.
These coaches do more than help manage games from the sidelines and go over X's and O's in practice. They work year around striving to maintain the program at a high level.
That means watching hours of film on potential recruits and building relationships with high schools across the country. Most importantly, it means vetting each athlete to determine whether or not she can deal with the day to day demands of the Naval Academy.
I don't imagine that the pandemic made their lives any easier either. If you ask me, the coaching staff has demonstrated just as much resilience as the players when it comes to the current situation.
So, say hello to Megan Taylor (Assistant Head Coach), Kelly Devlin (Associate Head Coach) and Liz Schaffner (Director of Lacrosse Operations). All come from very strong lacrosse programs, as you will see from their bios, and they play a huge role in the success of the program.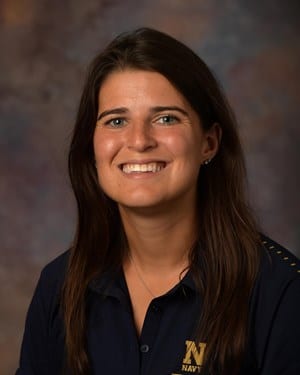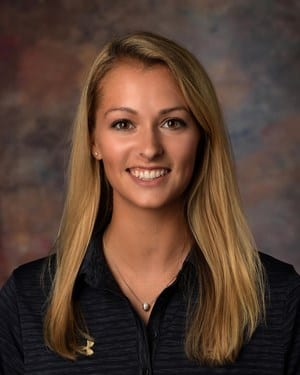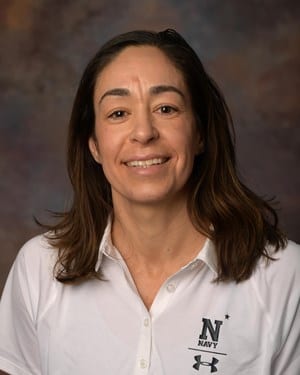 Some Final Thoughts
That wraps up our women's lacrosse preview. I did want to close with these last couple thoughts, though.
The 33 Varsity sports at Annapolis are an integral part of the Naval Academy's mission. And as a fan, I want them to all be competitive. The Navy Women's Lacrosse team has been way more than that since the program began in 2006.
When they had that incredible run that carried them to the 2017 Final Four, the team proved it could compete on the biggest stage in women's lacrosse. So make no mistake. This is an elite program.
Coach Timchal and her staff have built a championship culture at Navy. This year's team is prepared to carry on that legacy. And with the talented athletes the program continues to put on the field, I believe that a national championship is well within reach. Maybe not this year. But soon.
Until next time . . .
** If you enjoyed reading this women's lacrosse preview, be sure to hit the "Like" button below. Feel free to leave comments and share it with other Navy sports fans too!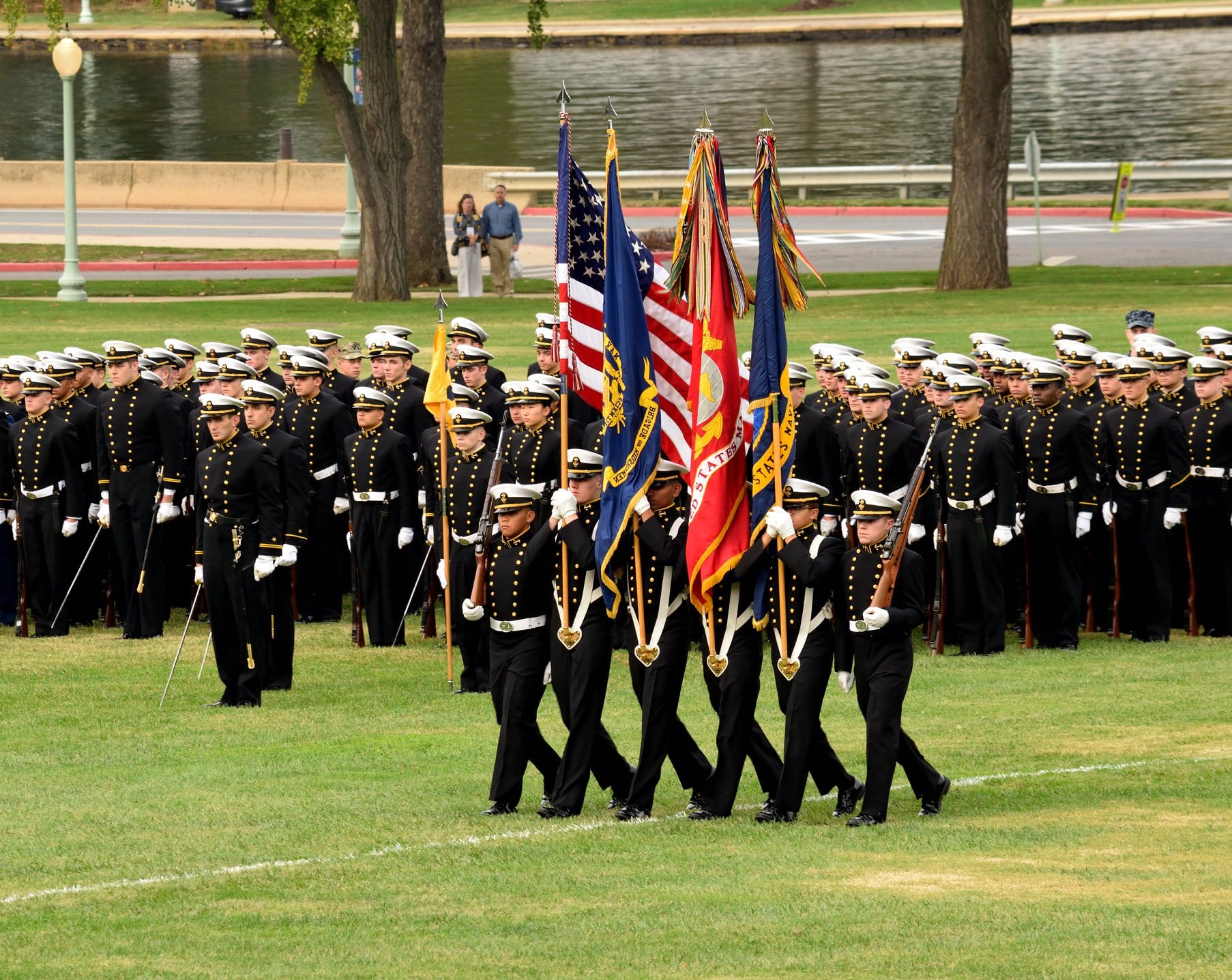 My sincere thanks to Scott Strasemeier, Senior Associate AD for Sports Information at the U.S. Naval Academy for granting permission to use images and video from the Navy Athletics media library. All photos used from this source will be properly credited in the caption. The only exception would be if the photo is used as a feature image where no caption is visible.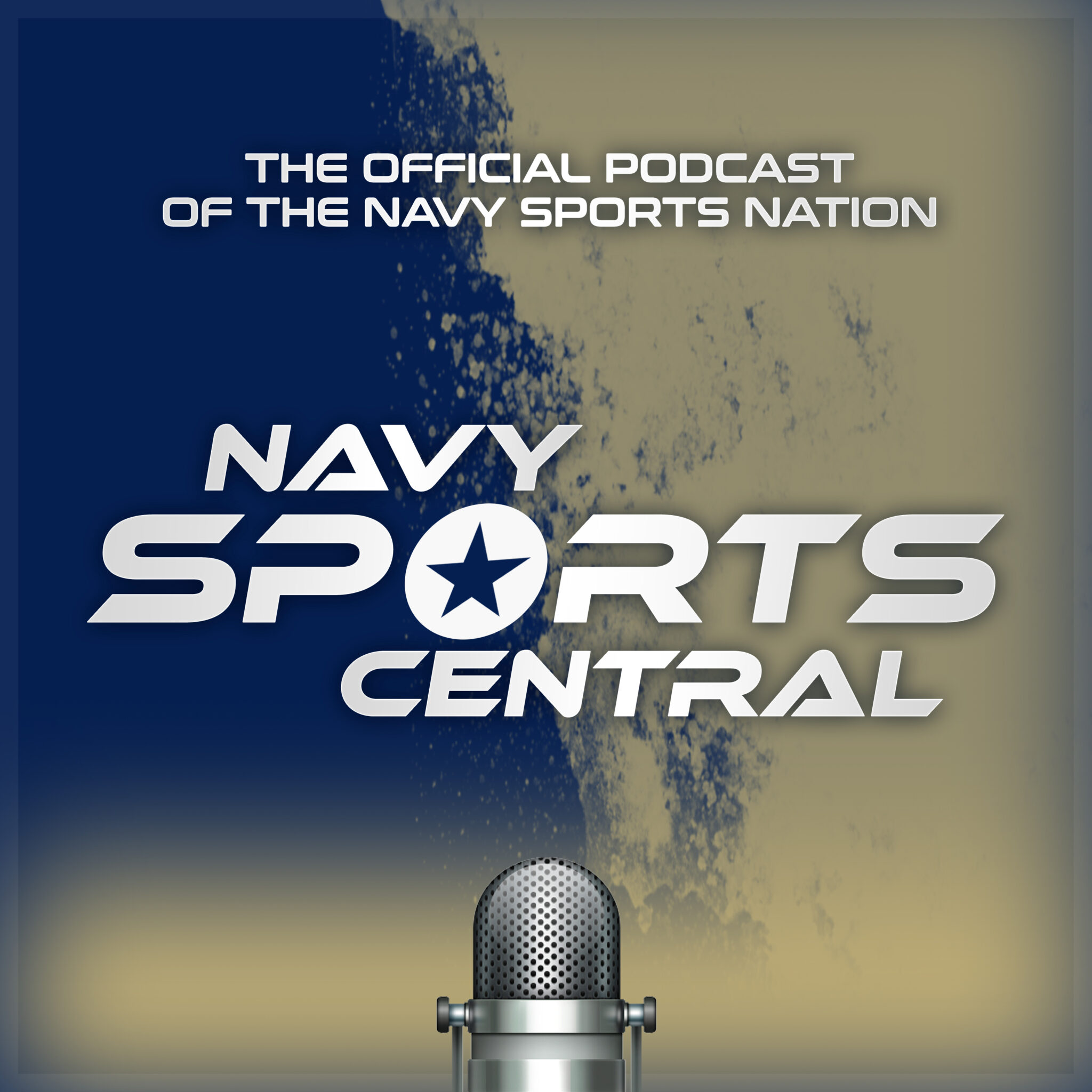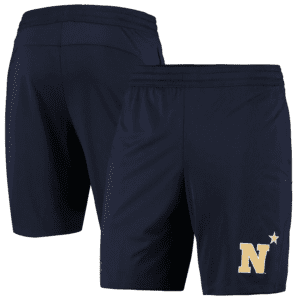 As an affiliate partner, Fanatics shares a small percentage of each sale through these links with the Navy Sports Nation which will be used to maintain the website. Thanks for your support!
Navy and St.Mary's are the only two rugby  programs in the country that have produced two Rudy Scholz Award winners. The award for the collegiate rugby player of the year was first given out in 2016.
Connor McNerney was the Naval Academy's first recipient in 2018. This year, Lewis Gray earned that honor. It was a fitting end to his outstanding career.
Click on the images to buy these two "must have" books for all Navy football fans. As an Amazon associate, I earn from qualifying purchases.
cRA Div. 1 National Championship Highlights
Karl Darden
I am a Navy veteran and a graduate of the U.S. Naval Academy. The idea to start this blog actually came from my classmates. I hope you enjoy reading this content as much as I enjoy writing it. Go Navy!! Beat Army!!