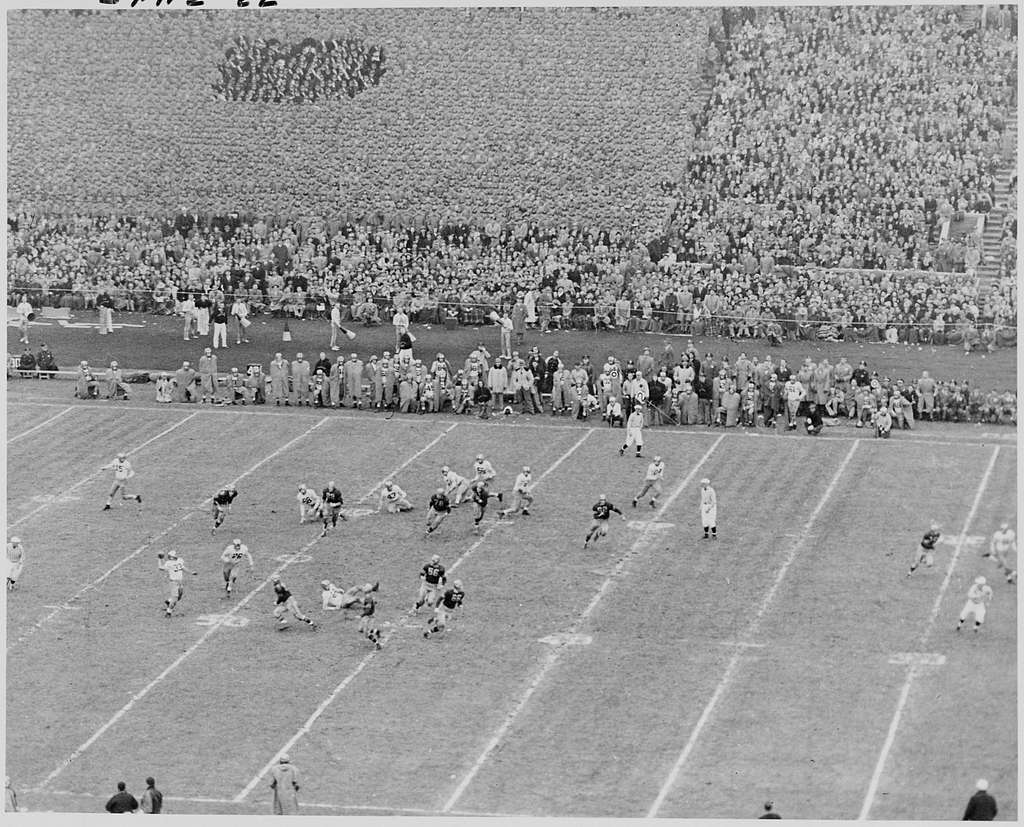 Here's Everything You Ever Wanted to Know About the All Time Army-Navy Sports Series
On November 20th, 1890, Navy defeated Army 24-0 in the first ever Army-Navy football game. Since then, the rivalry has grown over the past 131 years to include 24 men's and women's sports. And that got me a little curious. How has all that been going? I decided to take a look. So today, we're going to take a deep dive into the All Time Army-Navy Sports Series, and you're going to learn everything you ever wanted to know.
Most Navy fans know that the Mids lead the series in football 61-53-7. That includes the 14-2 win in 1950 shown above and a record 14 game winning streak from 2002 – 2015. But how have they done in the other sports? It's true that football gets the most attention and visibility. But there are dozens of Navy athletes who invest a lot of time and energy into beating Army every year. I think it's time that we expand our look at the Army-Navy rivalry to all sports, not just football. And by the time we're finished, you'll see that the Mids superiority in sports extends far beyond the football field.
I did want to get a shout out to Justin Kischefsky in the Navy Sports Information Department for his assistance on putting this feature together. He went way above and beyond the call when I put in my request for these numbers. I would have been more than happy with the records going back about 50 years, but Justin got me everything from that very first game in 1890. So, thanks very much Justin!
Okay, here we go with our look at the Army-Navy rivalry.
The Early Years
Football was the only game in town for the first 10 years of the rivalry. And between the inaugural game in 1890 and the end of the 19th century, the two teams only played three more times.
For five years between 1894 – 1898, there was no game at all. Apparently some Army general and Navy admiral had a pretty serious disagreement after Navy won the game in 1893. In fact, it almost resulted in the two squaring off in a duel. Cooler heads prevailed, but I guess they were ticked off at each other enough to stop playing for a while.
In 1901, baseball was added. Those were the only two sports until 1920 when they began competing against each other in basketball. Later that decade, track & field and lacrosse became part of the rotation. Tennis did make a brief appearance in 1922 for two years, but it went away before returning for good in the mid-1930s.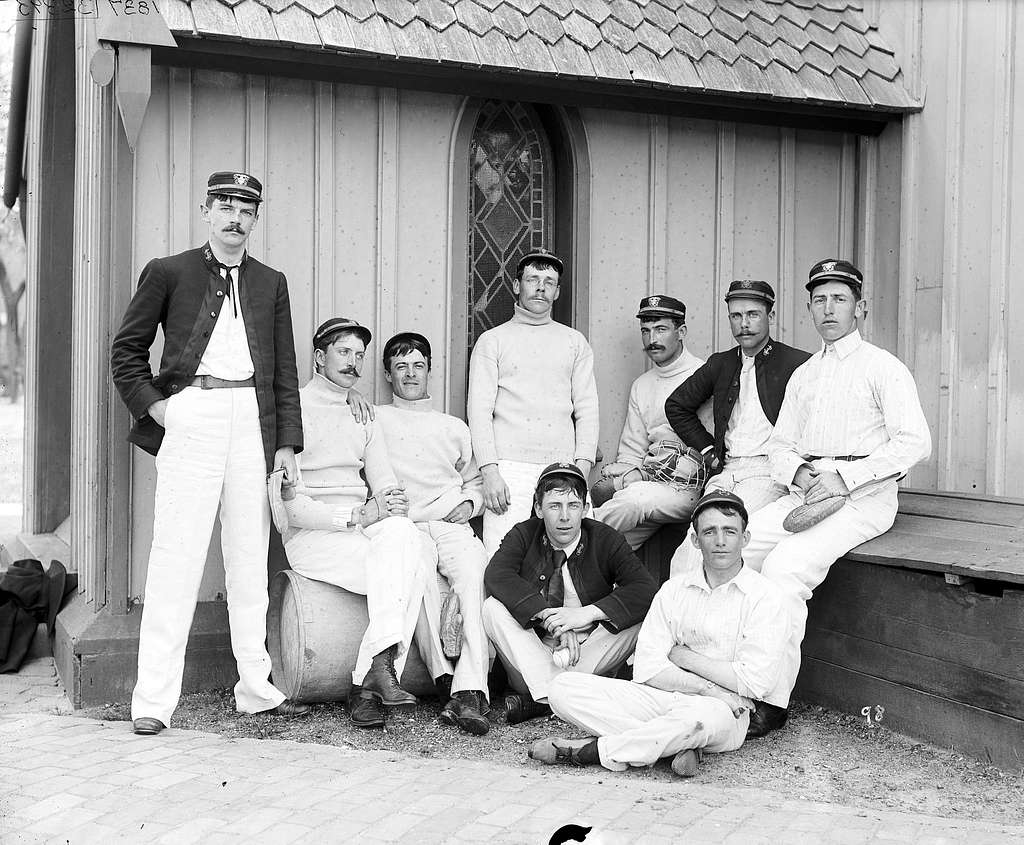 During the first 45 years of the Army-Navy Sports series, the Black Knights held a slight advantage. They earned bragging rights by winning the annual head to head competition 17 times, compared to 13 for the Mids. There were 9 ties up through 1935, which isn't unusual considering only two sports were played in several of those early years.
That began to change in the 1930s. By the end of the decade the two service academies were going against each other in eight more sports, bringing the total to 13: football, baseball, basketball, lacrosse, soccer, cross country, swimming, fencing, gymnastics, tennis, rifle, track & field, and golf. That was the most number of sports added in any decade until the 1970s.
1935 – 1973: Army Gets More Separation
Over the next four decades, the Black Knights steadily increased their advantage in the all time Army-Navy sports series. The football teams were relatively even throughout the '40s and '50s. Navy barely came out on top, going 10-8-2 during that 20 year stretch.
But it was in the sports like rifle and pistol where Army won pretty consistently. The same was true in squash. And in gymnastics, the Black Knights only lost one meet to the Mids between 1949 and 1969.
All these wins in those sports began to add up. And that was usually enough to give Army the win in the annual competition. By the end of the 1973 sports season, the Black Knights lead had grown to double digits.
The Mids were looking up at an 11 year gap, with their record being a less than mediocre 26-37-12. But after the tie in '73, I guess they decided they'd had just about enough.
Navy Flips the Script
In 1968, Bo Coppedge became the Athletic Director at Navy. He was a '46 graduate of the Academy and was an active duty captain when he took over the role. He was also an offensive lineman and a wrestler when he was at Navy.
I don't know how many of the previous athletic directors at Annapolis had graduated from the Academy. I'd have to look that up. But I'll go out on a limb here and say that hiring a former Navy football player as the athletic director at the Academy was a pretty good move. Nobody knows the importance of beating Army and singing second more than the guy who used to compete against them every year. I'm willing to bet that Coppedge knew the score coming in, and he had plans to do something about it.
Bo Coppedge was Navy's AD for 20 years. During that time, the Army-Navy sports series expanded to 19 head to head competitions. And in the '80s, six women's sports were added, starting with basketball in 1980. The others were swimming, cross country, indoor and outdoor track & field, and volleyball.
Based on the results that occurred on his watch, I think it's fair to say that Coppedge made beating Army a priority in ALL sports, not just football. And of course, it all starts with the head coaches.
Coach Peery Had No Peer
Coppedge did three things that signaled his intent to beat Army no matter what the sport. First, he made sure that wrestling coach Ed Peery didn't go anywhere. Peery had been coaching the Mids since 1961, and he was already building a pretty strong legacy.
When Coppedge arrived, Peery was in the middle of a winning streak against Army that had reached 5 matches. He was an excellent coach and a 3 time NCAA champion. So, it's not unreasonable to assume that other schools were interested in him leading their wrestling program.
But Peery stayed at Navy, and it turns out that he never lost to the Black Knights while Coppedge was the AD. His record was a sparkling 22-2-3. Both losses and two of the three ties occurred during his first five years as head coach. After that, Peery's wrestler's became absolute wrecking machines when it came taking on Army
Most of the wins were total blowouts. In 1975, they crushed the Black Knights by a score of 40-2! Beating them by 20 points or more during Peery's tenure was pretty much the expectation, and the Mids rarely disappointed.
Today, Coach Cary Kolat leads the Navy Wrestling program. In his first (pandemic – abbreviated) season, he restored order to the universe by leading the team to a win over Army after the Black Knights had won the four previous meetings.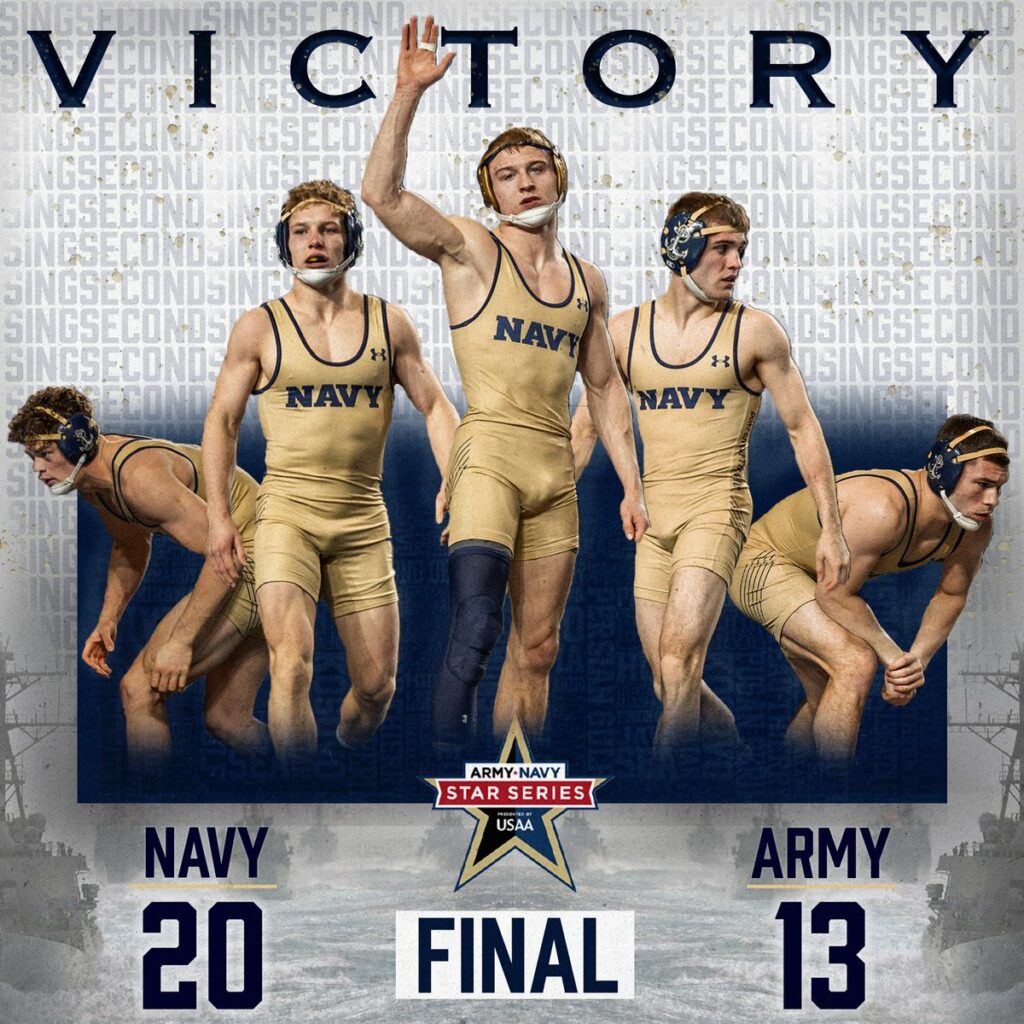 Coach Kormann Elevates Navy Gymnastics
As I mentioned earlier Army usually got the best of the Mids in gymnastics. Throughout the '70s and the first part of the '80s the Black Knights won eight straight times.
In 1983, Coppedge hired Pete Kormann as the head coach. Kormann competed in the 1976 Montreal Olympics. I actually remember watching him. He was a bronze medalist in the floor exercises, becoming the first American gymnast to medal in 44 years.
Kormann only coached at Navy from '83 – '88, but his record against Army was a perfect 6-0. But even more importantly, he elevated the program to a level that it continues to maintain today. The Black Knights can no longer pencil in an automatic win in gymnastics like they used to from the 1950s to the 1970s. The Mids have enjoyed a lot of success against them in recent years.
Navy Gymnastics is now one of the more high performing programs on the east coast under Coach Kip Simons. And I think it all started when Bo Coppedge hired Peter Kormann back in 1983.
Coach Evans Takes the Mids to the Elite 8
Historically, the Navy Men's Basketball team has done pretty well against Army. They lead the series 81-53. But they were especially dominant in the mid-'80s under Coach Paul Evans.
Coppedge hired Evans in 1980 from St. Lawrence, a D3 school in upstate New York. One of his strengths was developing power forwards and centers into high quality players. While at Navy, he produced two of the best in the history of the program: Vernon Butler and David Robinson.
Coach Evans spent 6 years at Navy before taking the job at Pitt after the 1986 season. He never lost to Army (7-0). And during his years, the Mids were very tough to beat no matter who they played. In 1986, Evans led them to the Elite 8 in the NCAA tournament. Even though they lost to eventual runner up Duke, that Navy team continues to be recognized as the best service academy basketball team ever.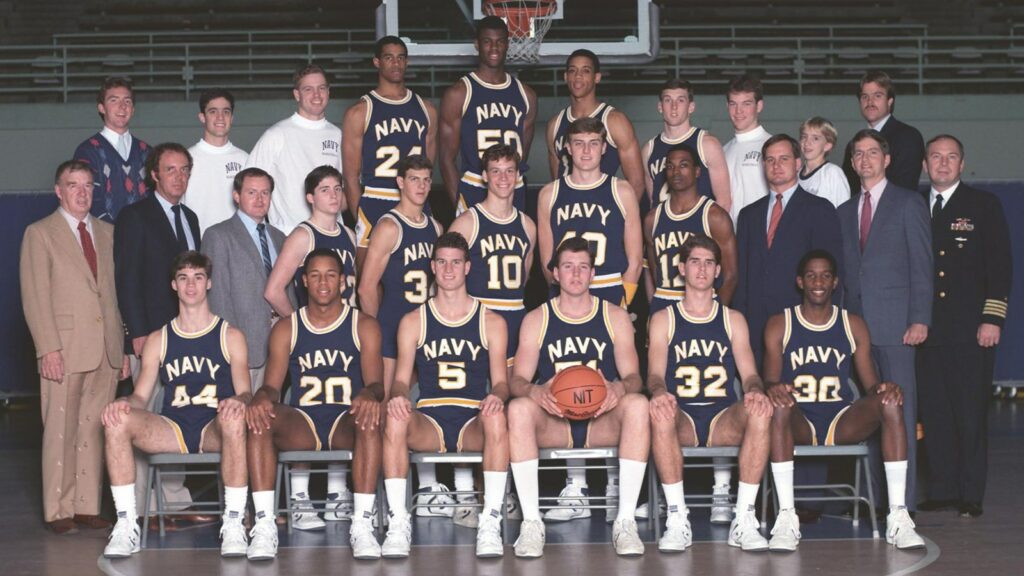 Most importantly, beginning in 1973 until the end of Coppedge's run as athletic director in 1988, Navy won the overall head to head competition against Army every single year. Remember that 26-37-12 record in 1973? Now the Mids held a 41-37-12 advantage. And they were about to build on that lead in a big way.
From Coppedge to Gladchuk
After Bo Coppedge retired in 1988, Jack Lengyel took over as the Navy AD. He served for 14 years. During that time the Navy added Women's Soccer, and that sport became part of the Army-Navy Sports series in 1994. Lengyel hired USWNT legend Carin Gabarra, who continues to lead the program today.
After Lengyel retired in 2001, Chet Gladchuk became the Athletic Director. The first thing he did was hire Paul Johnson in 2001 to resurrect the Navy Football program. He also convinced Cindy Timchal, the winner of multiple NCAA Women's Lacrosse championships at Maryland, to come to Annapolis and start up the women's program at Navy. Coach Timchal is 6-0 vs. Army. The Black Knights didn't add Women's lacrosse until 2015.
When Paul Johnson left following the 2007 season, Gladchuk wasted no time hiring his successor. He promoted Ken Niumatalolo, who has gone on to become Navy's winningest football coach. He continues to find coaches like Jamie Cook (Track & Field) and Cary Kolat who are seemingly perfect fits for their respective programs.
The fact is that all three directors have played a significant role in raising the level of athletic excellence across all sports. And the results speak for themselves.
Going Inside the Numbers
Under Bo Coppedge, the Mids overall the record in the Army Navy series was 18-1-1. While Lengyel was the AD, they were 12-1. And since Gladchuk has been overseeing the program, they've gone 16-3-1. That brings their overall record to 69-41-13.
Do you see what just happened here? Since 1973, Army has only won the overall competition four times. The Mids have rung up a staggering 35-4 record, which includes the current 7 year winning streak. That's what's known as total domination.
As both athletic programs expanded and began to meet more frequently in conference play across different sports, the Star Series was created. In sports like soccer, basketball and baseball where they were scheduled to meet more than once in a season, one of the games would be designated as the Star game or Star match. Over the past 25 years, the Mids have won the annual Star series a ridiculous 23 times (to go along with 1 loss and 1 tie). Here's a more thorough break down of the numbers.
The All Time Army-Navy Sports Series By The Numbers
| | |
| --- | --- |
| Overall Record (All Sports) | 1114-844-44 (.569) |
| Overall Record – Annual Competition (# of Years Won & Lost) | 69-41-13 (.561) |
| Star Series Record – Games (Last 25 years) | 348-192-11 (.642) |
| Star Series Record (# of Years Won & Lost – Last 25 Years) | 23-1-1 (.958) |
| Longest Overall Winning Streak By Year (Ties Not Included) | 18 ('73-'91) |
| Longest Star Series Winning Streak By Year (Ties Not Included) | 14 ('97-'10) |
| Number of Sports Currently Leading in the Series | 20 out of 24 |
| Sport With Best Winning Percentage – More than 10 Meetings (Women) | Women's Swimming & Diving: 36-4 (.900) |
| Sport With Best Winning Percentage – More than 10 Meetings (Men) | Wrestling: 50-10-5 (.764) |
| Number of Sports With Winning Percentage of 60% or Better | 12 |
| Sport With Longest Winning Streak (Women) | Women's Swimming & Diving: 32 ('89 – Present) |
| Sport With Longest Winning Streak (Men) | Men's Swimming & Diving: 30 ('91 – Present) |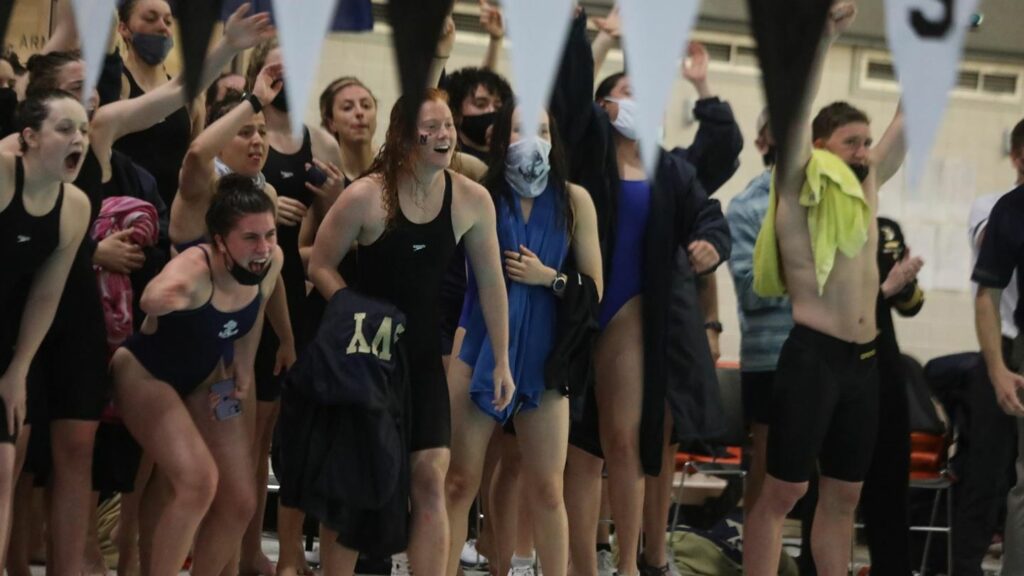 I've got to say that my favorite stats are the last two in that table. The Men's & Women's Swimming & Diving teams have been the class of the Patriot League for years. And their dominance over Army is now into its third consecutive decade. Coach Bill Roberts and his staff have built an awesome championship culture that continues to thrive. You can click on the link above to learn more about this terrific program.
Now, back to the numbers. Those stats are pretty impressive any way you look at them. They underscore the athletic program's commitment to the Academy's physical mission across all sports. That's been especially apparent for about the past 50 years when Bo Coppedge became the athletic director. And it continues to be that way now with Chet Gladchuk as the AD.
In the process, the Mids have established a pretty clear advantage in the Army-Navy sports series. And based on the most recent results, it doesn't look like they're showing any signs of letting up.
Until next time . . .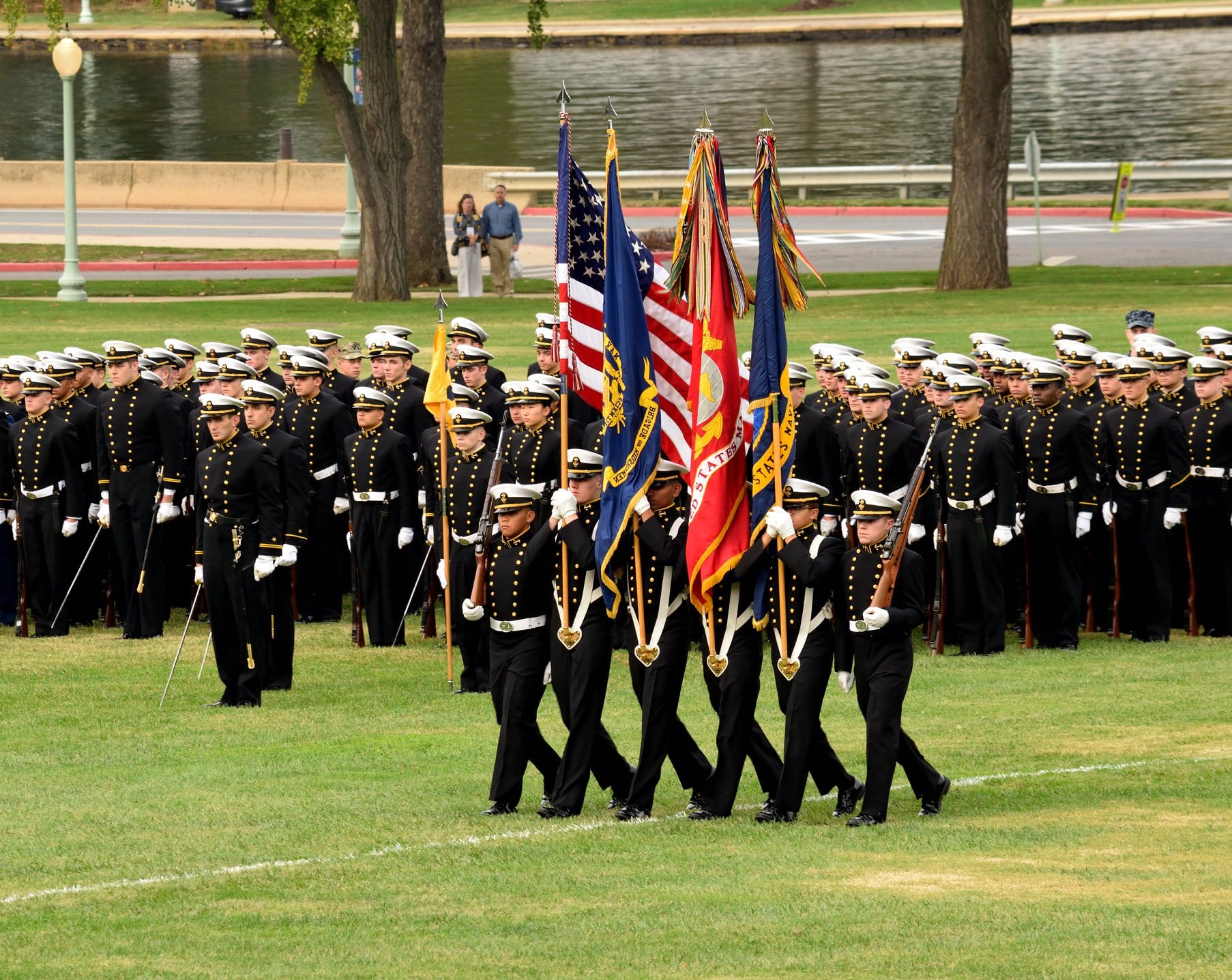 My sincere thanks to Scott Strasemeier, Senior Associate AD for Sports Information at the U.S. Naval Academy for granting permission to use images and video from the Navy Athletics media library. All photos used from this source will be properly credited in the caption. The only exception would be if the photo is used as a feature image where no caption is visible.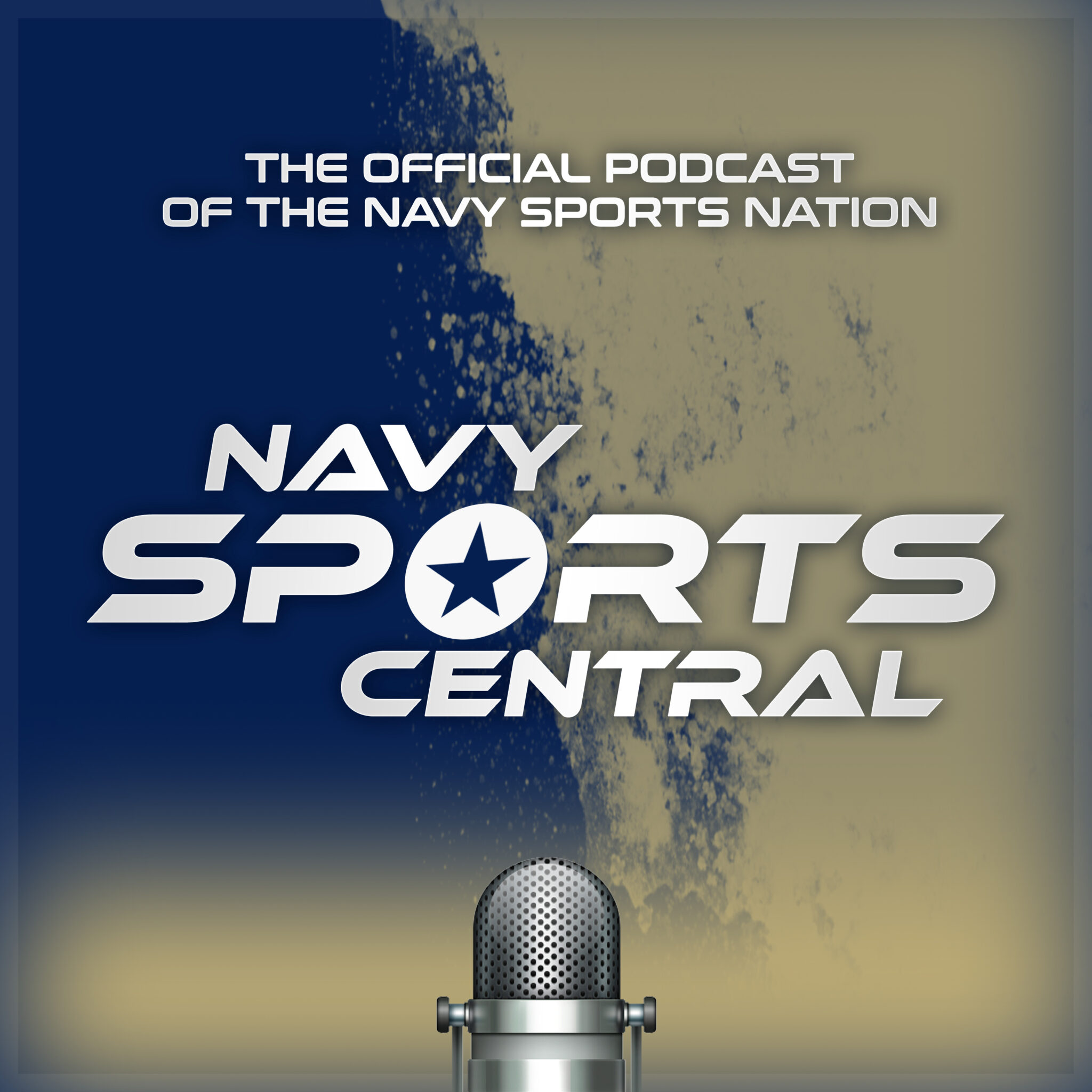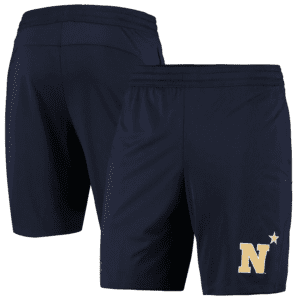 As an affiliate partner, Fanatics shares a small percentage of each sale through these links with the Navy Sports Nation which will be used to maintain the website. Thanks for your support!
Navy and St.Mary's are the only two rugby  programs in the country that have produced two Rudy Scholz Award winners. The award for the collegiate rugby player of the year was first given out in 2016.
Connor McNerney was the Naval Academy's first recipient in 2018. This year, Lewis Gray earned that honor. It was a fitting end to his outstanding career.
Click on the images to buy these two "must have" books for all Navy football fans. As an Amazon associate, I earn from qualifying purchases.
cRA Div. 1 National Championship Highlights
Karl Darden
I am a Navy veteran and a graduate of the U.S. Naval Academy. The idea to start this blog actually came from my classmates. I hope you enjoy reading this content as much as I enjoy writing it. Go Navy!! Beat Army!!