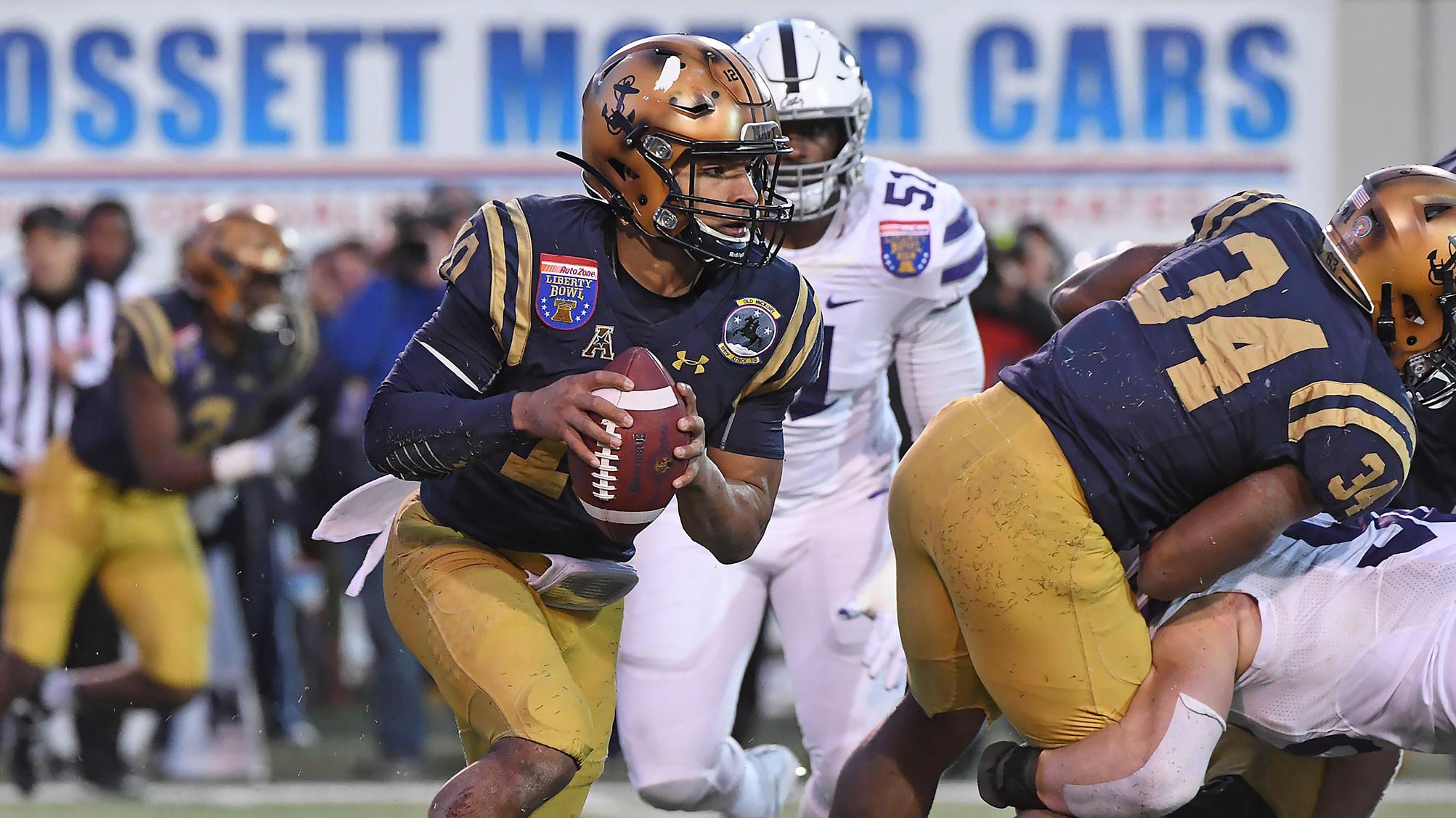 How Can the Miami Dolphins Best Use Malcolm Perry?
Two months ago, I posed the following question to the Navy Sports Nation: "Can Malcolm Perry make the leap to the NFL?" You can check out the post by clicking the link if you haven't seen it already. And it turns out that the Miami Dolphins were asking the same queestion.
In a nutshell, I came to the conclusion that Perry does have a legitimate shot at landing on an NFL roster. He has true God-given talent when it comes to running the football. The Navy signal caller rushed for over 2,000 yards this past season, ranking first among quarterbacks and second overall in the FBS. His amazing field vision and cutting ability make him a threat to score every time he gets his hands on the ball.
In today's NFL, that particular skill set represents real value. And on the last day of the draft, the Miami Dolphins decided to select Malcolm Perry in the seventh round. The Mids record-setting quarterback will be taking the next step in his journey, and I can tell you right now that he has a ton of support.
Bienvenidos a Miami, Malcolm
That's right. Welcome to Miami,, Malcolm! That was my first reaction when I heard the news. But before I go any further, I just want to say that as a fan, this couldn't have worked out any better for me. Yeah, I know it's not about me, but you all have to understand something. I have been a Miami Dolphins fan since I was about eight years old. I'll spare you the details, but let's just say that this is the most I've had to cheer about since they drafted Dan Marino. This year, they started by making Tua Tagovailoa their first pick and finished up by selecting Malcolm Perry. Sandwiched in between were some really solid picks that addressed several glaring gaps that were pretty evident last year.
For now, I'm mainly interested in Perry carving out a spot on the roster. The Dolphins drafted him as running back. That surprised me because the scouts wanted to see him work out at receiver at the NFL Combine. Then I took a look at Miami's roster from last year and saw that they already had some decent depth at that position. And Navy recruited Perry as a running back, so it wasn't like he was going to have to learn a new position. Of course, the first step is being one of the 53 names after the final cuts are made. I think his versatility will really benefit him here. So let's see what that looks like.
A Multi-Purpose Weapon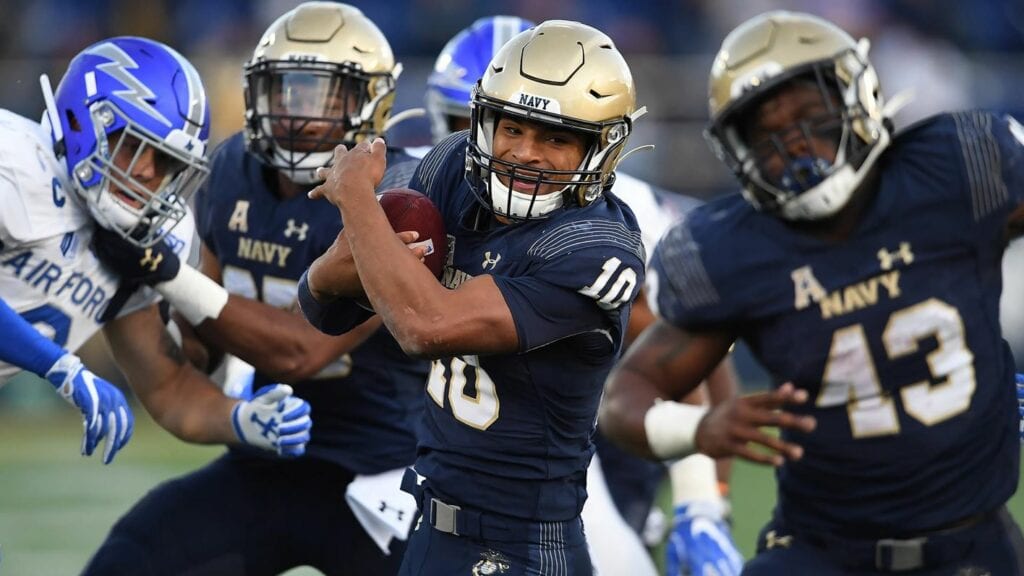 John Congemi is an analyst for the Miami Dolphins. He put together a short one minute feature and posted it on Twitter after Perry was drafted. Congemi spoke to the Navy QB's quickness and his ability to make defenders miss. You can check out the tweet here. He also alluded to one potential spot where Perry can get on the field early and show what he can do.
Special Teams (Kickoff / Punt Returns)
One of the best ways for a rookie drafted in the later rounds to make a great impression is through special teams play. Here is a great example. In 1995, the Denver Broncos drafted Tyrell Davis in the sixth round out of Georgia. I'm not even sure how many coaches and players even knew who he was without looking at the name on his jersey. Anyway, in one of the last pre-season games that summer, Davis was on the kickoff coverage team. The Broncos were playing the 49ers. He flew down the field and absolutely demolished the kick returner with a textbook form tackle. That play got Tyrell Davis on the radar, and effectively launched what turned out to be a Hall of Fame career.
Of course, I don't see Perry dishing out this kind of punishment for the Dolphins. But I do think he can make defenders feel a lot of pain as a kickoff or punt returner. All he needs is the opportunity because he does have a reputation for making the most of them.
Let me give you the most recent example. In the East-West Shrine game, Perry spent most of the week practicing with the receivers. But he did get a chance to run one play at quarterback. The East had the ball on their own 48 yard line. They called a standard option play for Perry. He was in the end zone ten seconds later. Click on the link here and go to the 3:20 mark. Perry uses his quickness to get through the line and into the second level. After that, it's just pure, unadulterated speed. He blew right past two defenders that looked like they had an angle but there was no way they were going to catch him. I can easily see Malcolm Perry making similar plays on special teams to demonstrate his versatility and increase his value. His elusiveness is sure to give defenders nightmares.
Third Down Back
Years ago, a third down back ran between the tackles picking up tough yards to extend drives. Think Jerome Bettis later in his career. That's not the case any more. In today's NFL, teams getting the ball to a player who is dangerous out in space have a huge advantage. And that is Malcolm Perry's specialty. You'd be hard-pressed to find anyone more difficult to bring down in the open field. Last season, he led the FBS in "explosive plays": runs greater than 10 yards. Perry had 65 of them. In fact, 26 of those went for over 20 yards. For his career, Perry averaged an absurd 7.1 yards per carry. So it is very easy for me to see him eventually getting on the field in third down situations to keep drives going.
We now know Perry can run the ball. But he also caught 22 passes for nearly 500 yards while playing slotback at Navy. And the word was that he has strong route running skills based on what scouts observed during the week of practice before the East-West Shrine game. Perry did line up at receiver during the game but was never targeted.
So let's think about the possibilities. The Miami Dolphins' new offensive coordinator Chan Gailey uses a ton of spread formations. Imagine Perry lining up either in the backfield or in the slot and catching a pass out on the perimeter. It could be a bubble screen or a pass out in the flat; anything that gets him out in space. Those are tailor-made situations for Perry. His incredible instincts and elusiveness make the chances of him picking up the first down really good. And they also make the odds of him taking it to the house better than average.
Slot Receiver
As I mentioned before, the Dolphins have some nice talent at the receiver position. Unfortunately, they couldn't figure out a way to leverage that last season. They only ranked 27th in net yards per attempt. That is sure to change with Gailey as the OC. He has no problem putting five receivers on the field at the same time. So there's no reason to think that he couldn't design a package to take advantage of Perry's skills to give the defense fits.
Every Down Back
The Dolphins did trade to get Matt Breida from the 49ers. He and Jordan Howard a slotted to be the top two running backs. It turns out that Perry and Breida have similar frames. Perry checks in at 5'9″, 186 lbs. And he can easily add more muscle without giving up any speed or quickness. Breida is 5'10", 190 lbs. I watched some video on him from the last couple years. He has outstanding speed and can also make defenders miss. The undrafted free agent had an excellent year in 2018, but San Francisco let him go for a 5th round pick. They were actually a little top heavy at running back and used the pick to draft an offensive tackle.
My point is that while Breida is sure to be a big part of the Miami Dolphins' offense, it doesn't hurt to have someone like Perry available in the event of an injury. Actually, there were times early in his Navy career that I worried for Perry's safety. He took some pretty crushing hits from the blind side leaving me wondering if he could even survive the season. But during his senior campaign, the Tennessee native proved to be both durable and tough. He started every game and actually played with a separated shoulder on one occasion.
I also spent some time last week watching a lot of video on Christian McCaffrey. The Carolina Panther running back was responsible for much of their offensive production last year. He has some terrific skills and is a legitimate star. But I didn't see anything on that video that I haven't seen Malcolm Perry do over the last four years. And I think it's only a matter of time before he shows that he can do the same thing for Miami. Maybe not this year, but eventually.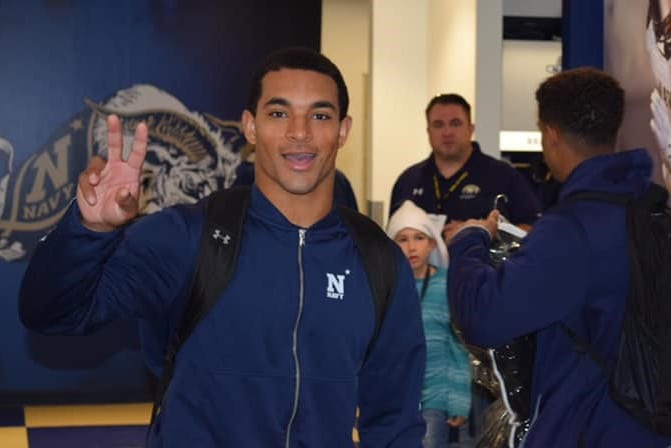 Fitting The Trend
Today's successful NFL offenses know how to spread the field and get the ball to play makers out in space. There is no better way to define Malcolm Perry's game. You can click here to see a compilation of the big plays he has made throughout his career at Navy. Make sure you have some time though. It's worth every bit of the 12 minutes and a half minutes it will take to watch.
The Miami Dolphins got the equivalent of a incredibly undervalued stock when they drafted Perry in seventh round. He's quick and can operate in tight spaces. Defenders in the open field are at a huge disadvantage because he consistently makes them miss. He can run good routes and he can catch. But one analyst said it best when describing Malcolm Perry's tremendous upside: Pure Playmaker. It's that simple.
Until next time . . .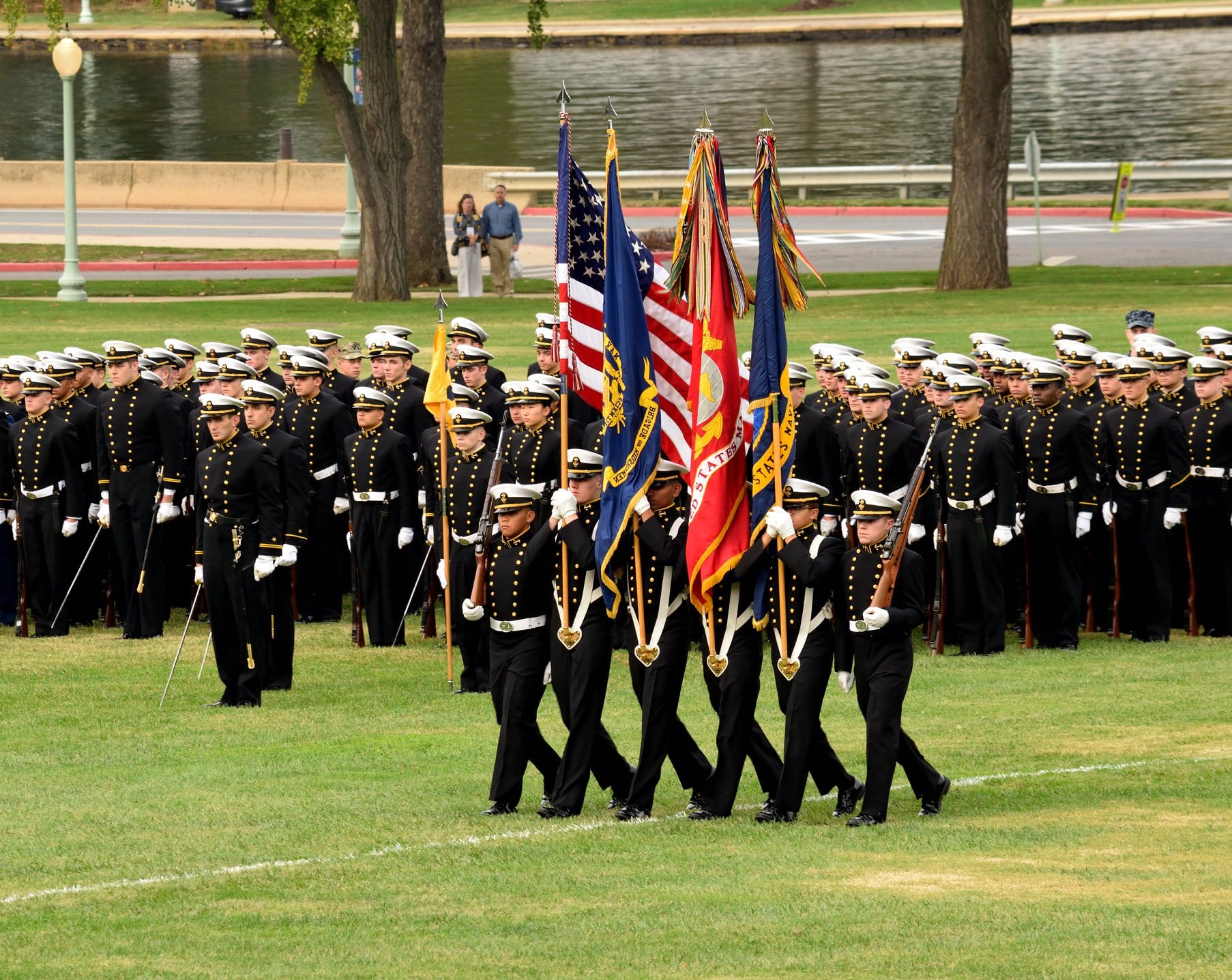 My sincere thanks to Scott Strasemeier, Senior Associate AD for Sports Information at the U.S. Naval Academy for granting permission to use images and video from the Navy Athletics media library. All photos used from this source will be properly credited in the caption. The only exception would be if the photo is used as a feature image where no caption is visible.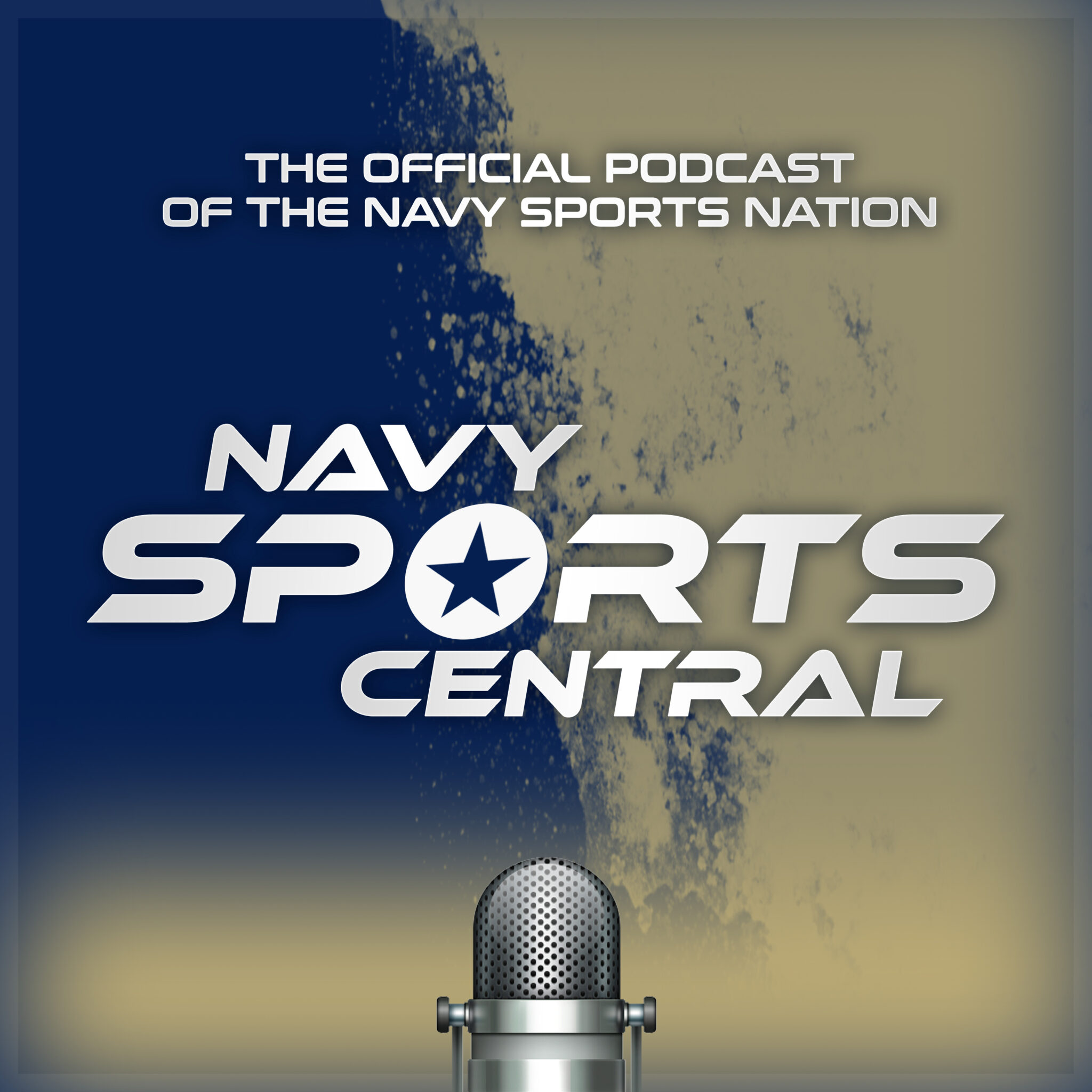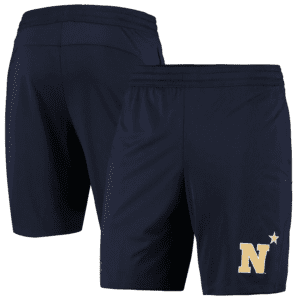 As an affiliate partner, Fanatics shares a small percentage of each sale through these links with the Navy Sports Nation which will be used to maintain the website. Thanks for your support!
Navy and St.Mary's are the only two rugby  programs in the country that have produced two Rudy Scholz Award winners. The award for the collegiate rugby player of the year was first given out in 2016.
Connor McNerney was the Naval Academy's first recipient in 2018. This year, Lewis Gray earned that honor. It was a fitting end to his outstanding career.
Click on the images to buy these two "must have" books for all Navy football fans. As an Amazon associate, I earn from qualifying purchases.
cRA Div. 1 National Championship Highlights
Karl Darden
I am a Navy veteran and a graduate of the U.S. Naval Academy. The idea to start this blog actually came from my classmates. I hope you enjoy reading this content as much as I enjoy writing it. Go Navy!! Beat Army!!