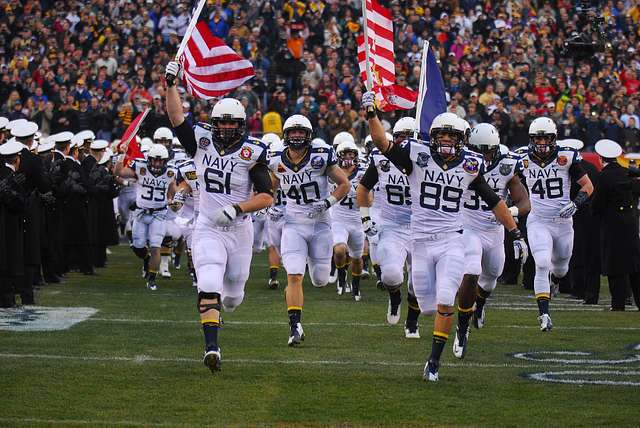 The 2020 Navy Sports Nation Holiday Gift Guide
The last six weeks of the year have always been my favorite. In Arizona, mid-November means I can say goodbye to triple digit heat for at least six months (give or take a couple weeks). It also means getting ready for the holiday season. And of course, that includes the shopping, so I thought now would be a good time to come out with our first ever Navy Sports Nation Holiday Gift Guide.
If you're like me, you do a decent amount of shopping online. And that's probably even more true this year. So in case you are having some challenges coming with with ideas, I am here to help as best I can.
In this blog post, we are going to look at some pretty cool gifts for just about any budget. Most are related to Navy sports, but there are some items loosely tied to sports that also made the list.
Affiliate Disclosure: Before we get started, I did want let you all know that this post does contain affiliate links. So I would receive a small commission on any qualifying purchases.
Cookouts & Tailgaters
It's fair to say there weren't as many tailgaters and large cookouts in 2020. But I think we're going to see a big comeback next year! With that in mind, here are a few things that caught my eye that made this edition of the Navy Sports Nation holiday gift guide.
The Franklin Barbeque Collection (Two Book Boxed Set)
If you want to become a subject matter expert on barbeque and steaks, this book will get you there. Aaron Franklin gives you everything you need to know about meat in this two book boxed set. It's a great way to take your cookouts and tailgaters to the next level.
Navy Midshipmen Classic Series 3-Piece BBQ Set
Here's just what you need to prepare the barbeque and steaks using the recipes from Aaron Franklin's book. The set is 100% stainless steel with laser-etched graphics. The spatula and tongs even have a bottle opener in the end of the handle.
Click here to view this product
Victoria Cast Iron Grill Press
 This is a great way to get rid of the excess fat while cooking your steaks or burgers on the grill. It works a lot better than a spatula, too. That's because it transfers and retains heat evenly.
The grill press is also textured to prevent any kind of slipping when being used. It's also great for making paninis.
Navy Midshipmen 2′ x 4′ Solid Wood Herringbone Regulation Cornhole Board Set
 I have to admit that I had never even heard of this game until I moved to Arizona. Since then, I've seen it played at more than a couple cookouts and barbeques. Apparently, it's a very popular game at tailgaters also. This complete, custom designed set is available at Fanatics.com.
Click here to view this product
Gifts For Her
Navy Midshipmen Columbia Women's Full Zip Jacket
I like all of the logos that the Mids use. But if I had to pick a favorite, it would have to be the N-Star logo. It's simple and clean. It looks really sharp to me when it's displayed on a jacket. This full zip jacket with the embroidered logo made by Columbia is a popular selection.
Click here to view this product
Navy Women's Half Sleeve Relaxed T-Shirt
 I like this T-shirt because of how the blue and gold colors are used to spell out Navy. The raglan style, half sleeve design is a nice touch also.
Click here to view this product
UGG Womens Classic Short II Tasman Braid Boot
 My wife and daughter love these boots. In fact, I think my wife might be due for another pair. I think they look pretty cool too. The boots have a one inch heel with a textured rubber outsole to reduce the chance of slipping. And they look really easy to pull on and off.
Gifts For Him
Double Walled Insulated Glass Beer Mug
This is one of my all-time favorite inventions. I got something very similar at a squadon Christmas party when I was on active duty. It was a set of four, and I think I still have one left. These glass mugs are very durable, and they can be kept in the freezer until you're ready to have an ice cold beer. They can also be used for hot beverages.
Whiskey Stones Gift Set for Men
 This gift set has everything a whiskey lover needs to maximize the experience. The whiskey stones are 100% granite and will keep the drink ice cold without watering it down.
Navy Static Flip Cuffed Knit Cap
 Believe it or not, it does get cold enough here in the Valley of the Sun to wear a cap outside in the winter. I've gone running some mornings when the temps have been in the high 30s. So a cap like this is just what's needed to keep my head and ears from freezing. The Navy logo is embroidered and the cap is made so that it will fit a wide range of head sizes.
Click here to view this product
Roger Staubach Navy Midshipmen Fanatics Authentic Autographed Navy and White Replica Helmet with "Heisman 63" Inscription
 Here's the one big ticket item in the guide. With Fanatics, you can be sure about the authenticity of their products. This replica helmet has been personally hand-signed by Roger Staubach with the inscription "HEISMAN 63." It is officially licensed by the NCAA and comes with an individually numbered, tamper-evident hologram from Fanatics Authentic.
Click here to view this product
Gifts For Kids
No holiday gift guide would be complete without a few ideas for the kids and grandkids. Here are some options for the young Navy fans in your family.
#12 Navy Midshipmen Under Armour Youth Finished Replica Jersey
 This is by far the most popular kids jersey in the Navy inventory (for obvious reasons). It has a nice, loose fit. This jersey is made by Under Armour and features high-quality graphics and HeatGear technology that will ensure its durability.
Click here to view this product
Navy Midshipmen Under Armour Logo Pullover Hoodie
 Another great Under Armour product, and definitely a favorite kids garment. It is also loose fitting and the moderate weight makes it perfect for when it's not quite cold enough to put on a coat.
Click here to view this product
Wilson Evolution Game Basketball
This is without a doubt the best indoor basketball on the market. I've coached my son since he was six. Once he got big enough to play with the 27.5″ diameter basketball, it's the only one he's ever used. He now uses the 29.5″ diameter ball. The microfiber composite cover provides excellent feel and control when both dribbling and shooting the ball. If your son or daughter plays basketball and they don't already have one, it's an absolute must.
More Assorted Gifts
Here are a few more selections to round out our holiday gift guide. Fanatics has just about everything for Navy fans ranging from ornaments to authentic collectibles. 
Navy Midshipmen Team Wagon Ornament
 My wife likes to collect Christmas ornaments to put on the tree each year. This is a good one if you still have kids in the house. It's hand painted. Kind of a cool way to show your Navy spirit throughout the holidays. These ornaments are very popular, so if you want one, you will need to order it fast. 
Click here to view this product
Navy Midshipmen 12oz. Stealth Wine Tumbler
 This tumbler is 100% stainless steel with laser-etched graphics. Great to show off on game day, whether it's at a tailgater or just around the house.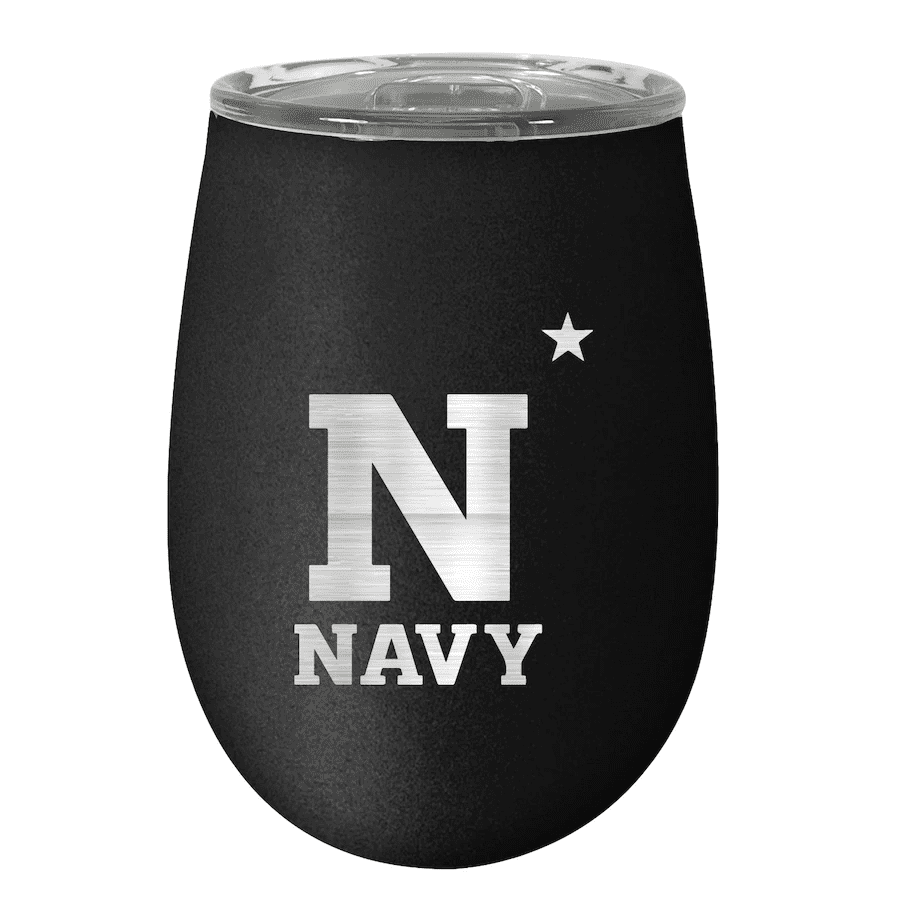 Click here to view this product
Navy Midshipmen Team 2′ x 3′ Flag
 This is a great flag to fly on game day. I also like to put mine out for several days following a win over Army. And not just in football either. I'll do it for many of the other sports as well.
Click here to view this product
Navy Midshipmen Stripe Design Wireless Car Charger
 This car charger gives you some flexibility due to having a couple different mounting options. The ball and socket connection makes it easy to adjust if you are using the map function on your phone to find a particular location.
Click here to view this product
Roger Staubach Navy Midshipmen Fanatics Authentic Framed Autographed 16″ x 20″ Beat Army Sign Photograph
 A one of a kind collectible featuring Navy's greatest football player. As with the helmet featured earlier, Fanatics has ensured its authenticity, which can be checked online. Another nice piece of memorabilia for the Navy fan who has everything.
Click here to view this product
Last, But Not Least
The 20th and final item on the Navy Sports Nation Holiday Gift guide is a truly unique one. And it also serves a dual purpose of identifying the owner as a citizen of the Navy Sports Nation.
Many of you know what I am talking about already because you already have one. It is a custom made challenge coin. I only had 100 of them made. Last week, they became available to purchase on line and almost half of them sold in the first four days.
The front of the coin has the images representing the four branches of the Navy surrounding the logo. The back of the coin is sequentially numbered. The first two numbers indicate the year I graduated. I wanted to include that to acknowledge the support I've gotten from my classmates since I started the blog nearly a year ago.
This is the kind of item where orders are placed maybe twice a year. So if you follow our blog would like to order one of these coins as a gift for yourself or for another follower you know, now is the time to do it. Just click on the mage below and you will be taken to the page to place your order.
Final Thoughts
That does it for the 2020 Edition of the Navy Sports Nation Holiday Gift Guide. If you're stuck trying to come up with ideas, I'm hoping this might help you a little bit.
And especially when it comes to the Fanatics products, you might find items featuring some of the other teams your family member or friends follow.So feel free to keep browsing if you have some other ideas. 
Here's hoping that your holiday shopping season is as stress-free as possible. I know the way things are right now doesn't make it very easy. Let's just get to where we can turn the page on this crazy year and look forward to a great 2021.
Finally, I'm excited about the upcoming winter sports season. The Men's and Women's Basketball teams tip off this week. Navy wrestlers are hard at work on the mats, and both Swimming & Diving teams are looking to continue their dominance. This is going to be fun!
Until next time . . .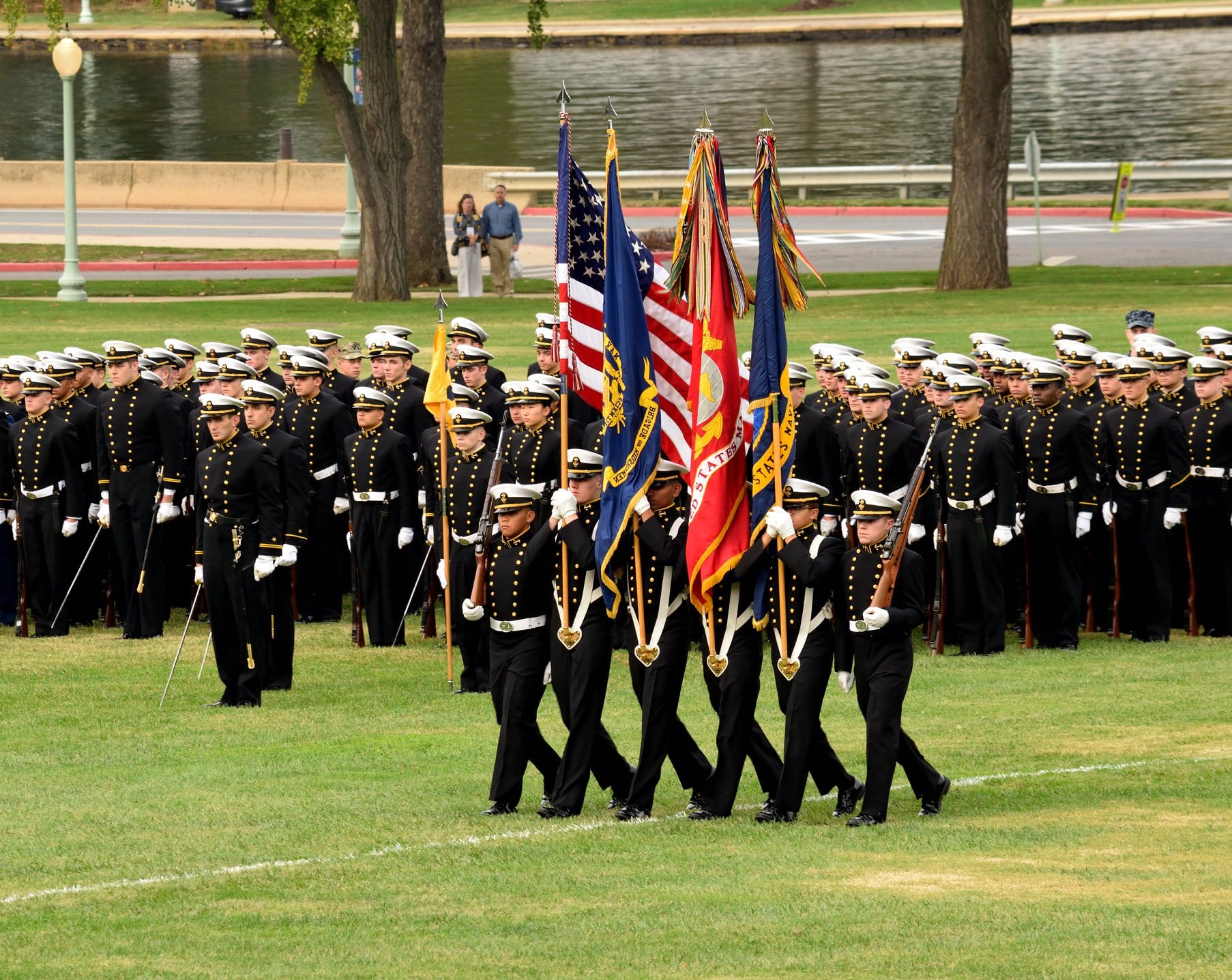 My sincere thanks to Scott Strasemeier, Senior Associate AD for Sports Information at the U.S. Naval Academy for granting permission to use images and video from the Navy Athletics media library. All photos used from this source will be properly credited in the caption. The only exception would be if the photo is used as a feature image where no caption is visible.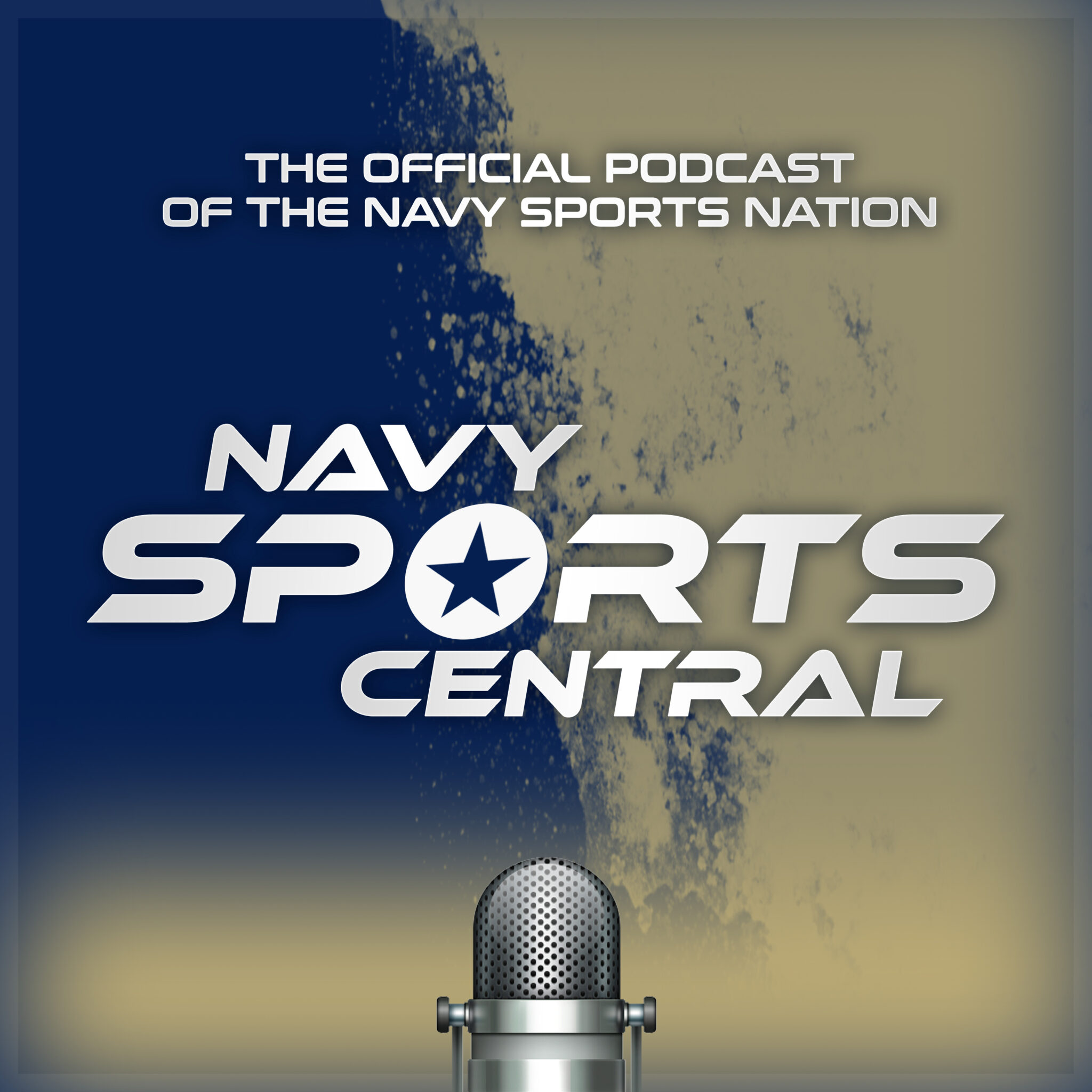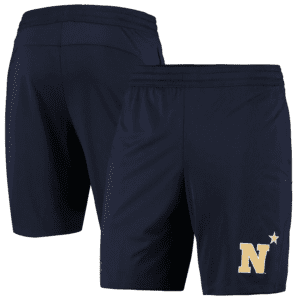 As an affiliate partner, Fanatics shares a small percentage of each sale through these links with the Navy Sports Nation which will be used to maintain the website. Thanks for your support!
Navy and St.Mary's are the only two rugby  programs in the country that have produced two Rudy Scholz Award winners. The award for the collegiate rugby player of the year was first given out in 2016.
Connor McNerney was the Naval Academy's first recipient in 2018. This year, Lewis Gray earned that honor. It was a fitting end to his outstanding career.
Click on the images to buy these two "must have" books for all Navy football fans. As an Amazon associate, I earn from qualifying purchases.
cRA Div. 1 National Championship Highlights
Karl Darden
I am a Navy veteran and a graduate of the U.S. Naval Academy. The idea to start this blog actually came from my classmates. I hope you enjoy reading this content as much as I enjoy writing it. Go Navy!! Beat Army!!