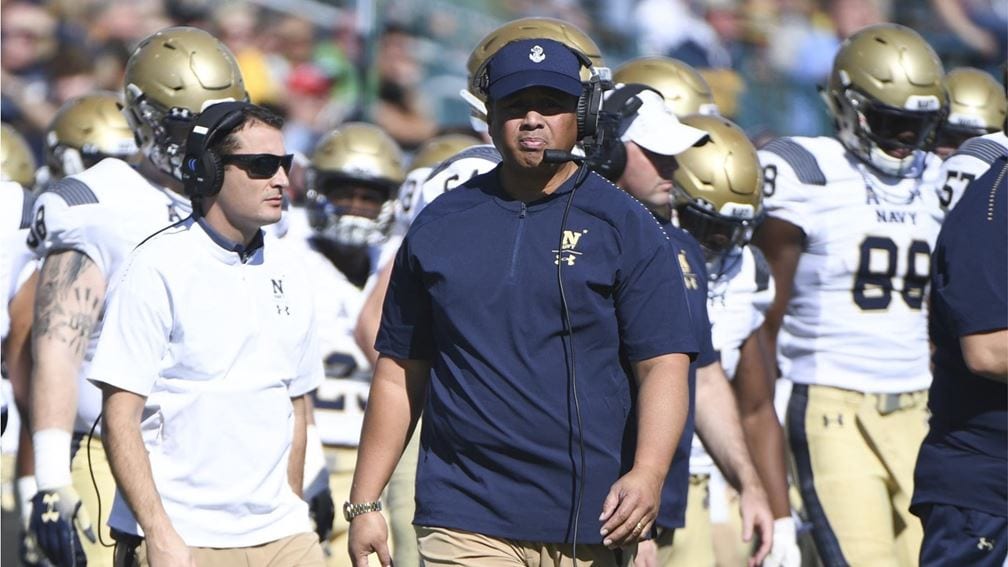 Breaking Down Navy – BYU: Five Things to Watch
Hard to believe isn't it? Unless something goes off the rails in the next few days, it looks like we will have some form of college football on Labor Day in Annapolis. So I thought this would be a good time to talk about five things to watch for when BYU comes to town.
As we all know, this was the game that took the place of the Navy-Notre Dame game. Once the Irish agreed to play an ACC conference schedule for the year, any chance of Navy playing them in Annapolis basically evaporated. That was an unfortunate turn of events.
But I have to say that I was more than a little impressed with what happened next. The Navy Athletic Department and coaches worked very quickly to get a tough, quality opponent in BYU scheduled for that open date. Everything came together less than 10 days after the news of the Notre Dame cancellation broke on July 29th.
AD Chet Gladchuk made the announcement regarding the BYU game on August 6th. The contest is shaping up to be a good one on its own judging from how both teams stack up on paper. But the backstory alone makes it even more compelling. So let's take a look at that first.
A Very Close Call
After Coach Niumatalolo put together four or five solid seasons as Navy's head coach, I figured it was just a matter of time before he started showing up on other school's radar screens. Then, Bronco Mendenhall left BYU at the end of the 2015 season to take over the head coaching job at Virginia.
I'm pretty sure I broke out into a cold sweat when I heard that piece of news. Coach Ken's son played linebacker for BYU at the time. This coaching job had his name written all over it. And the Cougars Athletic Director wasted no time in announcing that they were targeting Niumatalolo from the beginning.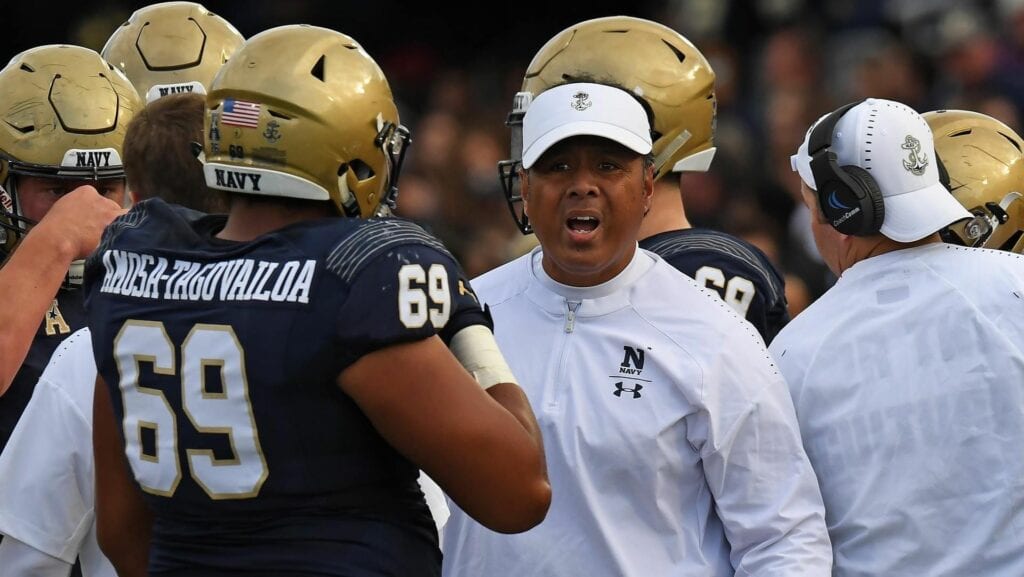 BYU made that announcement just days in front of the Army-Navy game. Some fans were surprised (maybe even a bit disappointed) that Coach Ken was so open about discussing the opportunity. They saw it as an unnecessary distraction.
But those who felt that way just didn't understand the Navy coach at all. He is as transparent as they come. And he knew that tip-toeing around the subject would only fuel further speculation.
Besides, that 2015 Navy squad was led by Keenan Reynolds and Bernie Sarra. There was no way the two captains were going to let them get distracted. A win against Army would be their 14th in a row. It would also keep them on track for their first 11 win season in over 90 years.
The Mids won the game to extend the streak. And then, the Navy faithful braced themselves for the news that Niumatalolo would be leaving Navy to take over as the new head coach at BYU.
Coach Ken Takes A Pass
One day went by, and then two. That's when I got the feeling that Coach Ken would be staying in Annapolis. If BYU had everything buttoned up, they would have announced the hiring within 48 hours of their meeting with him. But the process was dragging. Either something was up, or Gladchuk made Niumatalolo an offer he couldn't refuse.
It turned out to be both. The word out of Provo was that coaching staff salaries may have been one sticking point. There were other rumors saying that key boosters were concerned about moving away from their pass-oriented system to the triple option attack.
Meanwhile, Gladchuk showed Coach Ken how truly valued he is at Navy. He put together a new contract which included a bump in pay. The details of the contract were not released, but clearly it was enough for Niumatalolo to tell the Cougars "No, thanks." And with that, all Navy Football fans breathed a collective sigh of relief.
Here's one more interesting fun fact. Va'a Niumatalolo, who played linebacker for the Cougars is now on the Navy coaching staff now as the Assistant to the Director of Football Operations. Okay, now that you have the backstory, let's get a look at BYU, followed by our five things to watch.
Breaking Down the Cougars
BYU finished the 2019 season with a 7-6 record. It wasn't an easy schedule either. They pulled down two wins against ranked opponents (#24 USC and #14 Boise State). But they left a couple wins on the table as well due to inconsistent play in one key area that I will get to shortly.
Experience Counts
As I mentioned earlier, the Cougars are primarily a passing team. They ranked 26th in the country last year with 284 passing yards per game. That represented nearly two-thirds of their offensive production.
This year, the passing game could be even better. The returning offensive line is very experienced, and the coaching staff has been very impressed with QB Zach Wilson's development. By all accounts, the BYU receivers have improved over last year as well. So look for the Cougars to pass early and often.
Red Zone Struggles
BYU moved the ball very well between the 20s last season. But once they got into the red zone, the offense began to have problems. The Cougars made it there 60 times in 2019, but only found the end zone 31 times. They did manage to get field goals on 13 other occasions.
A 51% touchdown conversion rate in the red zone leaves a lot to be desired. And BYU knows that it probably cost them a couple of games last year. On Monday, we'll find out if their focus on this metric in training camp has made a difference.
Rushing Defense Issues
The Cougars were 78th in rushing defense in 2019. This was recognized as a significant gap last year. The teams they played didn't necessarily run the ball a ton, but any time an opponent can do that effectively and eat up time is a bonus.
I think it's fair to say that if you're coming to play Navy, the last thing you want to be dealing with is issues with your rushing defense. Adding to that, BYU's defensive coordinator has no experience against the triple option. The Cougars have some talented athletes on defense, and they've had a lot of time to prepare. The big question will be how disciplined they are against the Navy attack.
Now that you have a thumbnail sketch of this year's BYU team, it's time to take a deeper dive into this game. I've picked out five things to watch for on Monday. It will be interesting to see which of them plays a significant role in the outcome.
Navy's Defense vs. BYU's Offense
I spent last week reading several articles on the Cougars' offense and the team's high expectations. The one thing I did find surprising in their review of Navy is that they didn't even bother to mention the Mids' defense. Maybe this could have been excused in previous years, but not any more.
Only two of BYU's seven wins came against teams ranked higher than them in total defense: Boise State (33) and Tennessee (23). The rest were 78th or lower, including UMass, who was dead last at 130th.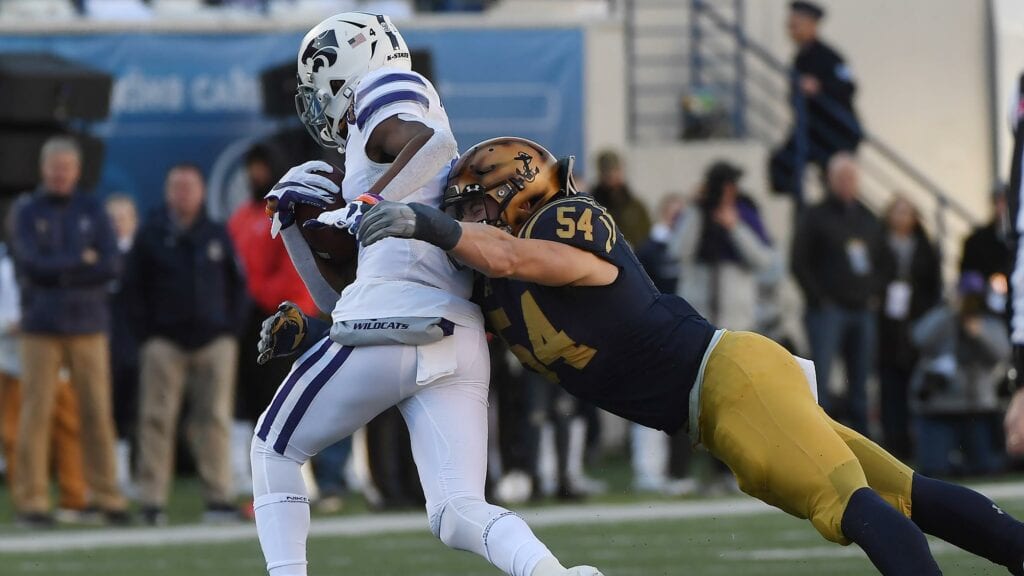 Navy was ranked 16th in total defense last season. So it seems odd to me that they didn't even get so much as a mention with respect to the challenges that they might present for the Cougars.
The Mids are returning a lot of experience on defense also. And given their knack for creating pressure, confusion, and chaos, they have a chance to cause some real problems for the BYU offense.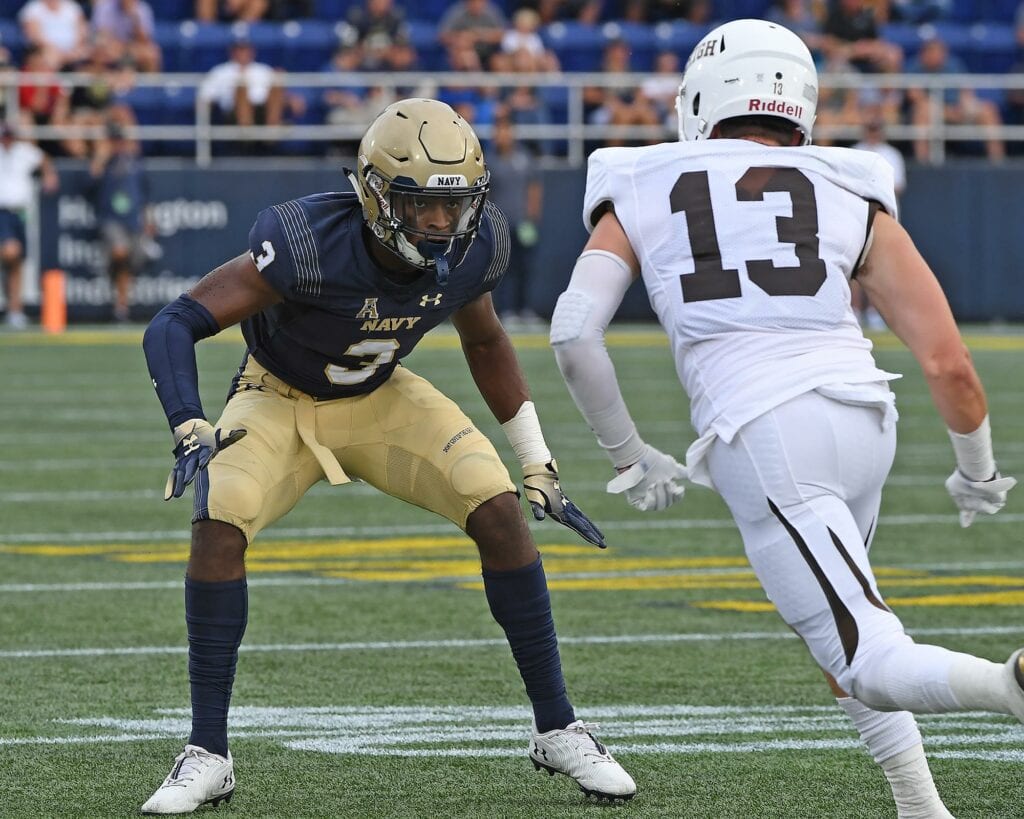 Junior linebacker Diego Fagot is the Navy defense's engine. He led the team tackles last year and and generally made life miserable for anyone who got in his way. Any defender can come on a blitz in Coach Newberry's scheme, so I'll be curious to see how the Cougars' offense accounts for them.
Cam Kinley, Evan Fochtman, Kevin Brennan, and Micah Farrar make up an experienced secondary that will be dealing with the BYU receivers. These four guys know how to get after it. I am looking forward to seeing what they can do.
Finally, the defensive line of Mike Flowers (NG), Jackson Perkins (DT) and J'arius Warren (DE) will be going head to head that experienced BYU line. So keep a close eye on what's going on in the trenches. Now, on to the second of five things to watch for on Monday.
Navy's Offense vs. BYU's Defense
This is pretty obvious, but I mention it for two reasons. First, the Navy triple option will be led by first year starter Dalen Morris. Second, only one player on BYU's defense has played against the triple option, and that was when he was in high school.
The Cougars plan to give Morris a bunch of different looks to disrupt the offense's rhythm. It's a strategy that many teams have tried. But frankly, there is really nothing that offensive coordinator Ivin Jasper hasn't seen.
Going With Strengths
No one is better at making in game adjustments in my opinion. You can also bet that Coach Jasper has prepared a game plan that is well suited to Dalen Morris' strengths.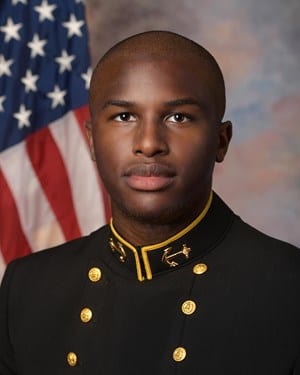 So let's take a minute to talk about the senior Navy quarterback from Huntsville, AL. Morris emerged as the starter in training camp, mainly because his decision making when running the option improved tremendously compared to last season. And he did a nice job taking care of the ball as well.
Coach Jasper said Morris was "a man on a mission" from the time the team came back to the Yard in early July. So even though he's had no experience as a starter, Morris proved to his coaches that he is ready to accept the challenge.
Now, what other strengths does he have? For starters, Morris has an excellent arm. In a biography from his sophomore year, it was compared to Ricky Dobbs, who I think is the most talented passer Navy has had in the triple option era. So don't be surprised if you see the Coach Jasper dial up some passing plays to keep the BYU defense from stacking the box to stop the run.
Morris also has good size. At 6'1″, 206, he won't be all that easy to bring down. We're not going to see the same number of explosive plays from the QB position, but I don't think the offense will suffer. I'll explain why in a minute.
Now let's look at two players who could figure heavily in Monday's outcome.
Bushman Could Be Trouble
I already mentioned that BYU is expecting their receivers to really step up this year. But the Cougars' most experienced pass catcher is tight end Matt Bushman. He led the team in receptions last year with 47 catches and finished with 688 receiving yards.
Bushman had a career day in BYU's upset of Boise State a year ago. He will undoubtedly be Zach Wilson's go to guy when BYU really needs a big play. He also averaged nearly 15 yards per catch in 2019, which ranked third in the FBS among tight ends.
The Mids will definitely have to account for Bushman throughout the game. And I'm confident that Coach Newberry and his staff have come up with a game plan that includes containing one of BYU's main offensive weapons. Part of that plan will likely be bringing pressure on Wilson early enough so he doesn't have time to find his 6'5″ tight end. It's tough to throw when you're trying to avoid a blitz that could be coming from just about anywhere.
So we've identified someone to watch on BYU that could impact the game. Now let's do the same for the Mids. Here is the fourth of our five things to watch on Monday.
Navy Has A Chance
And by that, I mean Chance Warren. The junior from Enterprise, AL actually got some reps at quarterback when Coach Jasper was deciding who would lead the offense post Malcolm Perry. Warren did well, but when Dalen Morris broke out of the pack, he was moved to slotback.
This makes total sense. Warren is a threat any time the ball is in his hands. The Mids receiving corps looks pretty good. Besides that, injuries and the absence of Keenan-Kordell Makekau and Tyreek King-El have impacted the usually always deep group of slotbacks.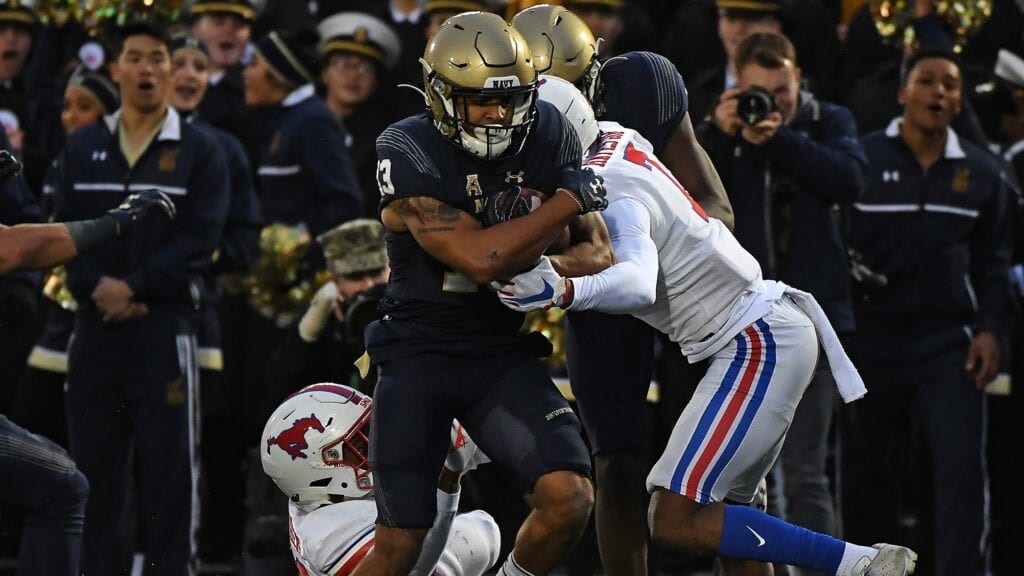 Warren moving to slotback means that he will be getting way more touches. And that's a good thing because he has a knack for making big plays. Against Kansas State, he caught the 41 yard option pass from C.J. Williams to set up the game winning field goal. And Warren also scored two touchdowns of more than 20 yards running the ball on a reverse last year.
So moving him to slotback is a great call. Good things tend to happen when Chance Warren has the ball in his hands. That likelihood goes way up with him at slotback. With his ability to make defenders miss in the open field, the BYU defense could have their hands full.
We're now down to the last of our five things to watch for in the Navy-BYU game. You may hear it mentioned at some point during the game. But you'll never find this statistic in the box score. You have to go in and dig it out.
Finishing In The Zone
Earlier, I spoke about how BYU struggled in the red zone last season. They lacked consistency scoring touchdowns once they got inside the 20 yard line. They made it there 11 more times than Navy did (60 vs. 49), but the Mids scored 15 more touchdowns (36 vs. 21).
Looking at the overall red zone efficiency for both teams including field goals, Navy stood at 96% compared to 73% for BYU. The Mids ranked 3rd in the nation, while the Cougars were 120th. So yeah, I'd say that red zone efficiency is a pretty big deal.
If the Mids can dictate the pace of the game using the triple option, possessions become more critical. Now, it's great to score on big plays. We definitely saw plenty of them last year.
But I don't think they will be as frequent this season. And that means Navy can't wast a single red zone opportunity if they want to win this game.
The teams' red zone defenses were ranked much closer. Navy was 31st in the country last year compared to 37th for BYU.
My feeling is that both of these offenses are going to get to the red zone at least a few times on Monday. So it really comes down to how the defenses respond once they find themselves with the end zone less than 60 feet behind them.
Final Thoughts
Coach Ken says it all the time. "It's hard to win in college football." And this is one of those games where the Mids can't afford to give BYU any extra opportunities. The Cougars averaged just over 28 points a game in 2019. And with the experience they have coming back on offense, a back slide is unlikely.
That said, Navy's defense brings a certain level of unpredictability that could cause some real headaches for the BYU quarerback. Diego Fagot and company totally confounded the Kansas State offense in the Liberty Bowl last December. And that was an offense good enough to take down Oklahoma last year.
I think Navy's defense will play a big role in this game. Then it's going to be up to Dalen Morris and the offense to get it done. He earned the starting job because he took a huge step forward in making the right reads and successfully executing the option. If he can carry this forward into Monday's game, BYU could be in for a tough day.
Until next time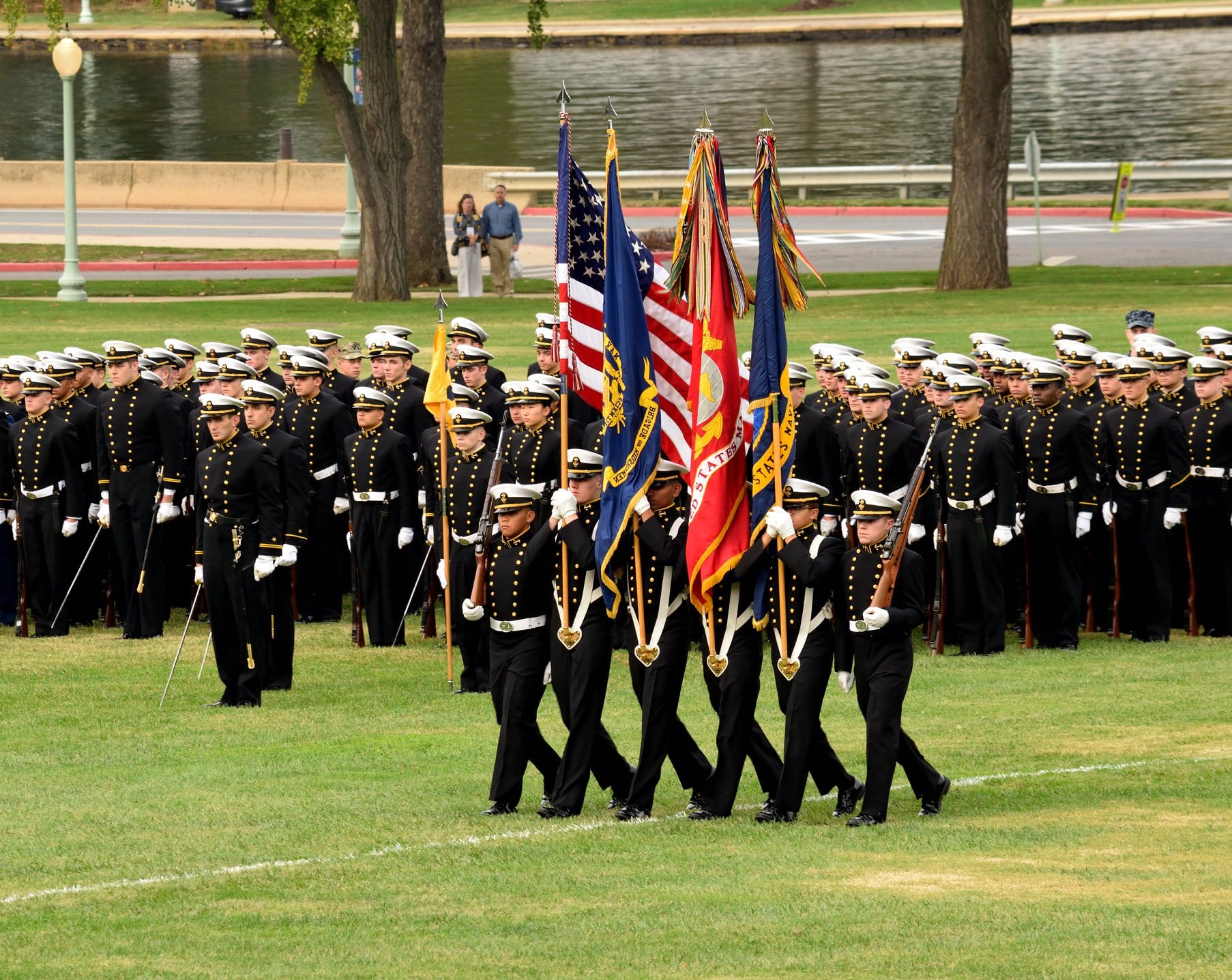 My sincere thanks to Scott Strasemeier, Senior Associate AD for Sports Information at the U.S. Naval Academy for granting permission to use images and video from the Navy Athletics media library. All photos used from this source will be properly credited in the caption. The only exception would be if the photo is used as a feature image where no caption is visible.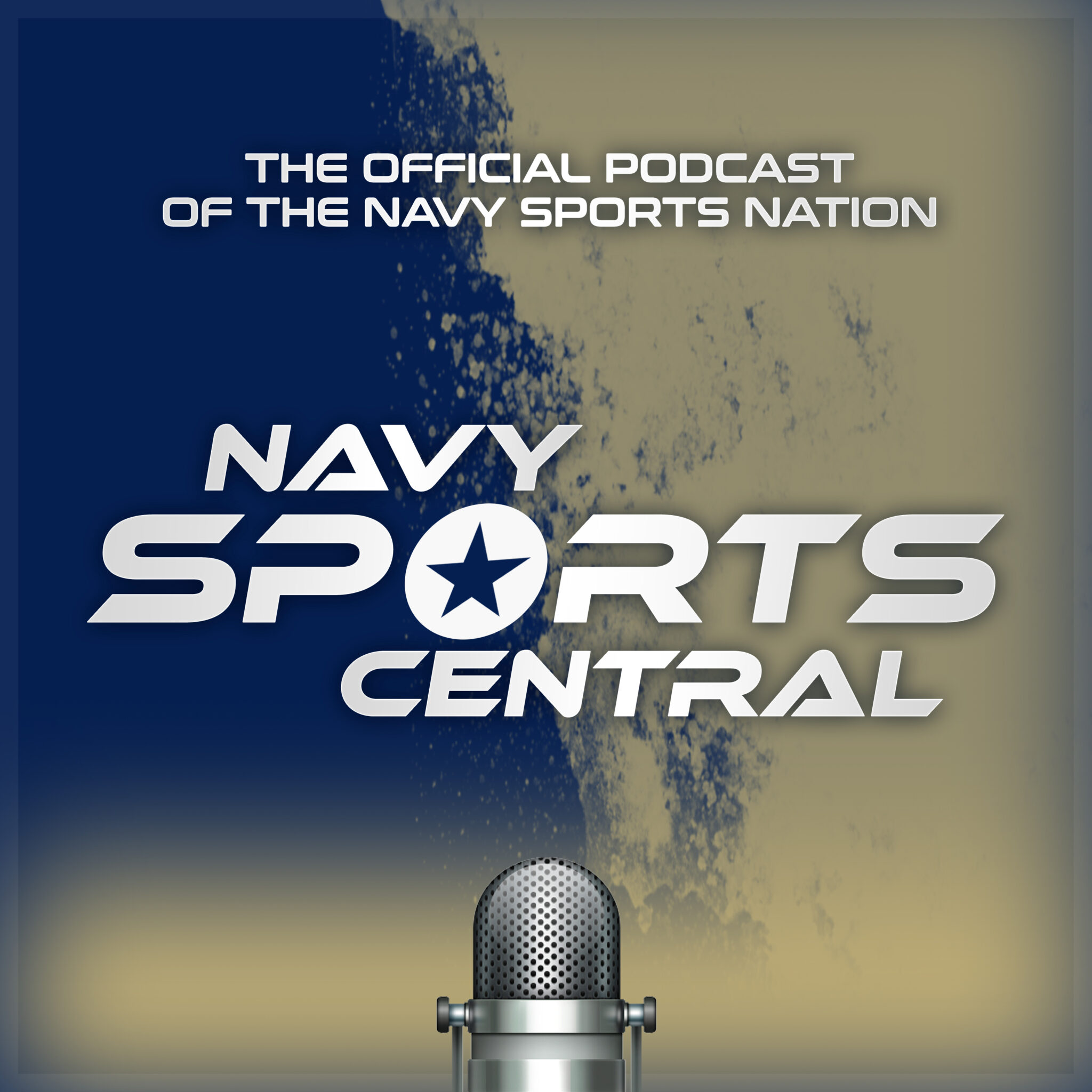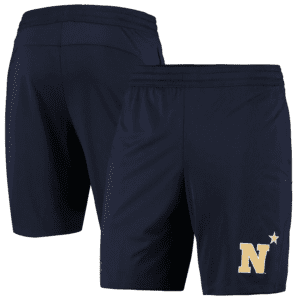 As an affiliate partner, Fanatics shares a small percentage of each sale through these links with the Navy Sports Nation which will be used to maintain the website. Thanks for your support!
Navy and St.Mary's are the only two rugby  programs in the country that have produced two Rudy Scholz Award winners. The award for the collegiate rugby player of the year was first given out in 2016.
Connor McNerney was the Naval Academy's first recipient in 2018. This year, Lewis Gray earned that honor. It was a fitting end to his outstanding career.
Click on the images to buy these two "must have" books for all Navy football fans. As an Amazon associate, I earn from qualifying purchases.
cRA Div. 1 National Championship Highlights
Karl Darden
I am a Navy veteran and a graduate of the U.S. Naval Academy. The idea to start this blog actually came from my classmates. I hope you enjoy reading this content as much as I enjoy writing it. Go Navy!! Beat Army!!