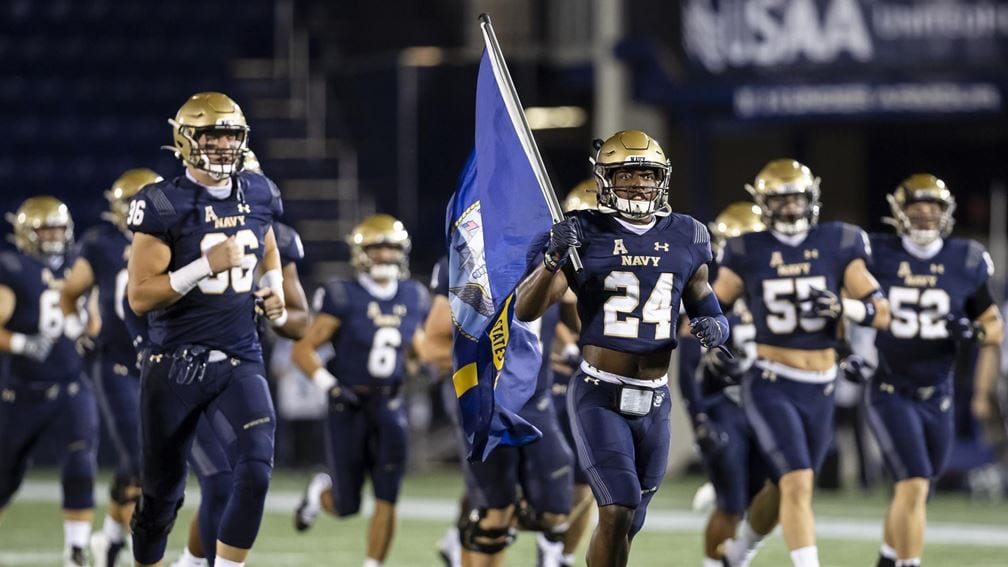 Here Are Three Big Fixes Navy Needs to Beat Tulane
After that horrific Navy – BYU game on Labor Day Coach Jasper said it best: "Mama said there'd be days like this." Let's hope there won't be any more like that this season. The Mids were absolutely steamrolled on national televsion. So it's time to take a look at three big fixes that the Mids need in order to beat a tough Tulane team this weekend. They're big in the sense that they'll have a huge impact on the game, not because they are particularly difficult to achieve. Here goes . . .
It All Starts Up Front
It was obvious from the first snap that the Navy offensive line simply could not control the line of scrimmage. Sure, the BYU defensive line had some really big guys. But that comes as no huge surprise. The Mids typically spot the other team at least 25-30 pounds per man on average.
The counter to being out sized is being quicker off the snap and using excellent technique. This gives the linemen the leverage they need to execute their blocks. And that's when the triple option can really get going.
But the Cougars just blew the Mids completely off the line of scrimmage from the very beginning. It wasn't even close. There was some concern about the left side of the line going into the game because of the minimal game experience. But it was an equally rough day for everyone.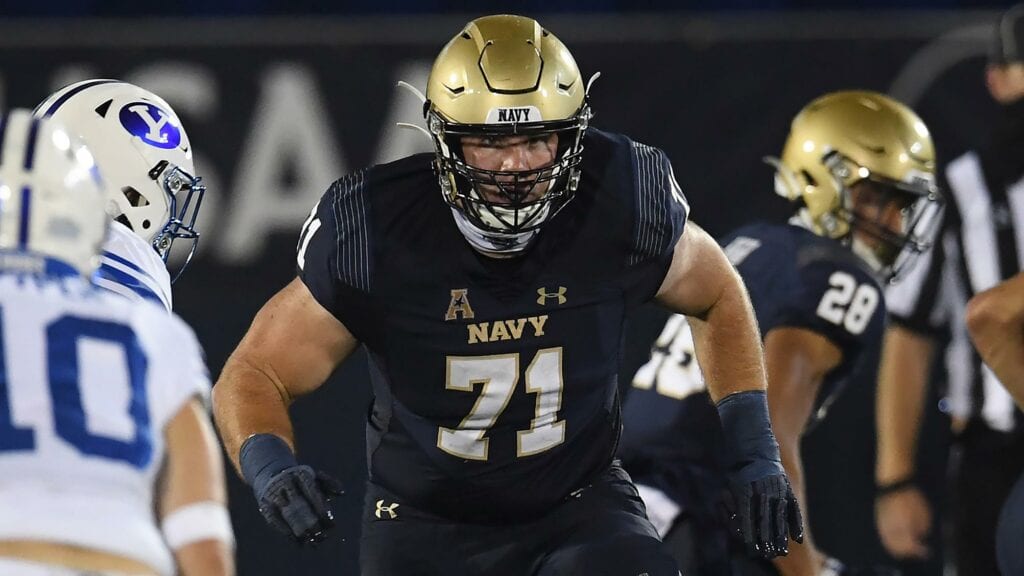 Because of the ineffective blocking, Navy quarterback Dalen Morris spent most of the night tripping over his own guys while trying to execute the offense. He was completely out of rhythm, which likely caused him to miss reads even if the blocking held. The end result was less than 50 yards rushing in the first half. That's what I call ugly with a capital "UG".
As I mentioned in my last blog post, Coach Niumatalolo took full responsibility for not having the Mids adequately prepared. The no contact rules in practice helped keep the team safe, but did next to nothing to get them ready for an aggressive BYU defense. That issue was addressed within 24 hours after the game.
Back To Real Football
Coach Ken's biggest concern was player safety. All through preseason, the team got tested once a week. After meeting with the medical staff, it was agreed to increase the frequency to twice a week. That gave the staff the assurance that they could stay on top of any situation that might develop assuming all other protocols were maintained.
So two days after that disastrous game, the Mids resumed normal, full contact practices. And by all accounts, the team could not wait to get after it on the practice field. Everyone agreed that there is no substitute for full contact reps going at game speed.
No doubt there is some rust that needs to be knocked off. But I am fairly certain that the prospect of facing a tough Tulane team on their turf will provide the necessary sense of urgency. If the offensive line returns to form, it should be a different game. But to win it, there are a couple more things that need to fall into place.
Consistency At Quarterback
The second of the three big fixes the Mids need this weekend is consistency at quarterback. If the offensive line is the triple option's engine, the guy driving it is definitely the quarterback. And the frustrating thing about the BYU game is that it was really difficult to accurately assess Dalen Morris' performance.
There was no question that the senior QB's play was impacted by the offensive line being back on their heels for practically the whole game. That said, Coach Jasper also shared that contact or no contact, there are specific things that he expects the quarterback to do.
So I'm sure there were some missed reads that figured into Morris having a tough first outing as Navy's starting quarterback. And I have no doubt that this was addressed in a big way in practice.
I also noticed that Morris had some issues with his footing. There were a few occasions where he just slipped with no defender around. That was pretty strange, seeing how they were playing at home. Maybe it was just a case of nervous feet, but that has to disappear when he takes the field against the Green Wave.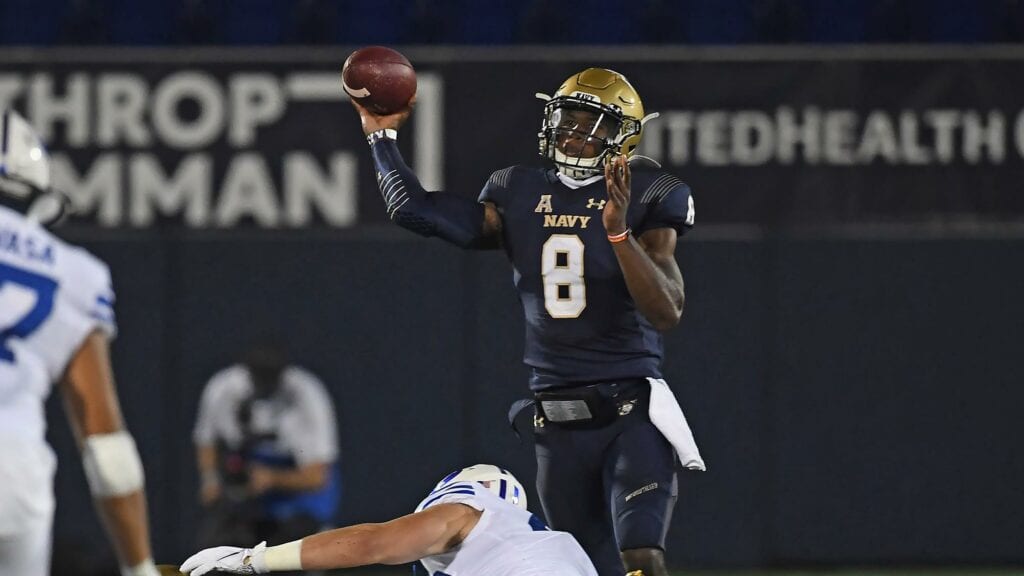 The one bright spot I saw was his ability to deliver the ball accurately while on the run. Unfortunately, the 12 yard completion to Chance Warren was negated by a penalty. I'm hoping to see what Morris can do with his arm when he has the time to throw.
Morris needs to have a decent game for Navy to have a good shot at beating Tulane. I do expect the offensive line to play much better. And that means we should get a better idea of what Morris can do under center. And finally, there was one other piece of unexpected news last week.
No More Perry
I'm not talking about Malcolm Perry, who is now a member of the Miami Dolphins. I'm referring to Perry Olsen, Navy's sophomore quarterback from Yukon, Oklahoma. At least that's what he was last week. In what came as a surprising move, Olsen entered the transfer portal going into last weekend. He is no longer on the team.
This caught me completely off guard. Olsen replaced Morris in the second half of the BYU game. He did get the team moving on his very first drive. This included a nice 31 yard run.
But the drive stalled and the Mids turned the ball over on downs. From there, things didn't really get any better. The offense's remaining possessions went: Punt, Field Goal, Punt, Fumble, End of Game.
On the drive Navy scored the field goal, Olsen overthrew a pretty open Mark Walker for what would have been a big gain. He would have either scored or been tackled just short of the goal line. And on Navy's next to last drive, Olsen fumbled after a short gain. which resulted in a turnover.
A Fluid Situation
The bottom line was that in the eyes of the coaches, he had not yet done enough to earn the starting job. Later in the week, Coach Jasper said the quarterbacks would continue being evaluated, but stopped short of saying there would be a change at that time. Apparently, Olsen did not agree with his assessment.
I certainly didn't see this coming. Neither did some of those closer to the program. I follow Bill Wagner on Twitter (@Bwagner_CapGaz). He writes for Capital Gazette Newspapers and has covered Navy football for about 30 years. There is no one I know of who is more dialed into the program.
Wagner interviewed Olsen just last month after Dalen Morris was named the starter. The Oklahoma native said he didn't disagree with Coach Jasper's evaluation of his performance in training camp. But he remained committed to earning back the starting position.
I asked Bill Wagner if he saw Olsen's departure coming based on that interview. He said that the decision definitely surprised him.
Olsen's behavior seemed to contradict his statements from last month. I can only conclude that he felt he should be the starter and didn't want to wait around any longer.
I just found it odd that Olsen decided to leave right the team right at the beginning of the season. He had the whole year to try earning the starting job back. And worse case scenario, he would have had the inside track on being a two year starter beginning next season.
I just wish he had been more patient. But that's all over with now. It's time for the next man to step up. And it's also time for us to look at the last of the three big fixes Navy will need when they face Tulane.
Back to Business for the Defense
Actually, this is the one fix that I am concerned about the least. And I can give you the answer why in just two words: Coach Newberry. This is a coach who knows how to get his defense ready. And now that he's no longer constrained by the preseason guidelines, he can prepare his guys to bring more confusion, pressure, and chaos to the opposing team.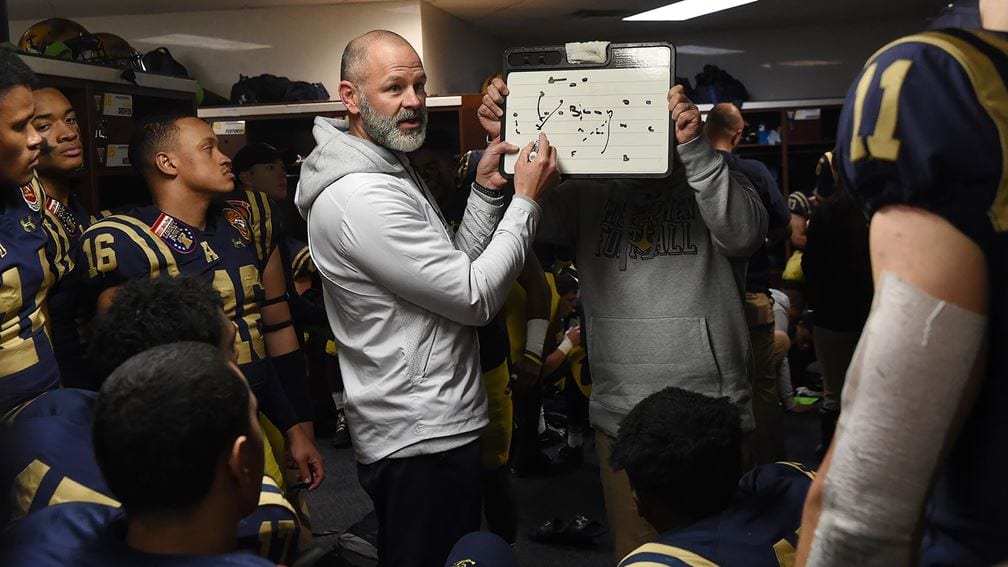 As Navy fans have come to expect, Diego Fagot had a strong game against the Cougars. He registered 13 tackles, including two that went for a loss. Evan Fochtman came down with a nice interception early in the first half as well.
But the defense's main two main issues were slow reaction times and subpar tackling. There were multiple cases of defenders not shedding blocks in time, which led to big gains. And as far as the tackling goes, one BYU running back broke four tackles on his way to a 34 yard touchdown run. I don't think I need to go any further than that.
Recent History vs. Tulane
I was at the Navy – Tulane game last year. Navy got off to a great start. The offense scored on their first four possessions. Malcolm Perry and Jamale Carothers combined to run for nearly 300 yards by themselves.
The defense stoned the Green Wave in the early part of the game. Fagot even picked off a deflected pass and scored. Tulane did get on track in the second half, but the Mids won the game 41-38 on a 48 yard field goal by Bijan Nichols as time expired.
The key difference in this game is that Tulane lost their quarterback last year to graduation. They did win their first game this season against South Alabama but didn't look particularly sharp. They had to rally in the fourth quarter to pull out the win in a game where they were the favorite. I do expect the Green Wave to improve this weekend though.
Final Thoughts
I think it's fair to say that this game should be a better indicator of the kind of team Navy will be putting on the field this year. My hope is they learned what they could from that BYU catastrophe before flushing away the memory of it.
The one thing we need to all understand as Navy fans is that this team is just going to have a different look on offense. It is my hope that Dalen Morris continues to develop into a solid quarterback. But asking him to deliver the same kind of explosiveness as Malcolm Perry did last season is both unrealistic and unfair.
So be prepared for a more methodical type of option attack assuming the Mids begin playing like we wall know they are capable of doing. I think the one way Morris can do some damage is through the air. So we'll see if any good opportunities come up against Tulane this weekend.
Defensively, I am expecting a return to that unpredictable, attacking defense that Coach Newberry teaches. It's time to focus on that "Get Six" concept and see how disruptive Fagot and company can be.
This is shaping up to be one of the weirdest college football seasons ever. There's no doubting that. The Mids just need to eliminate all of the outside noise and get back to playing Navy Football. That means strong offensive line play, consistency at quarterback, and an aggressive defense that confuses the opposition. If they can come up with those three big fixes, it should be a solid year.
Until next time . . .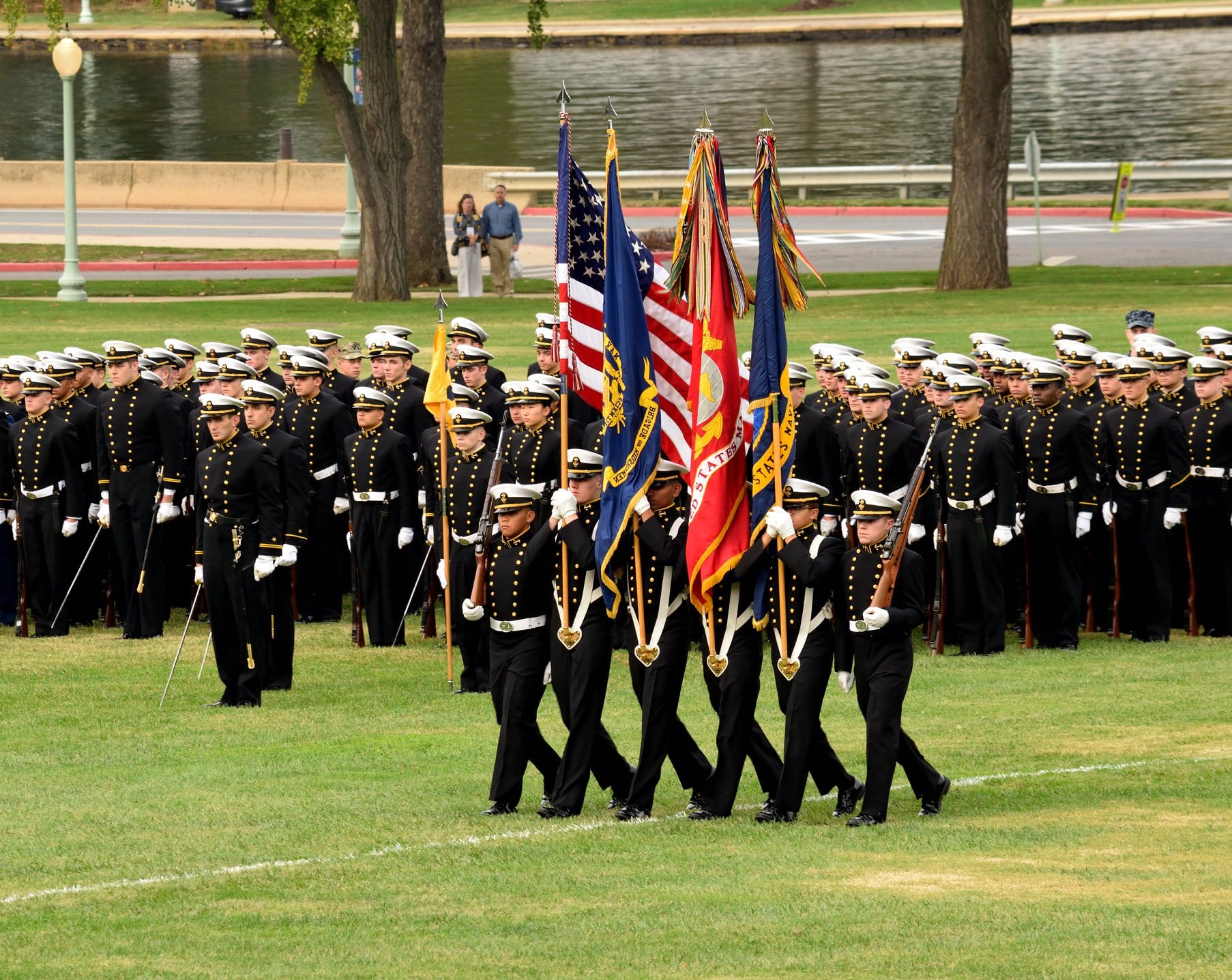 My sincere thanks to Scott Strasemeier, Senior Associate AD for Sports Information at the U.S. Naval Academy for granting permission to use images and video from the Navy Athletics media library. All photos used from this source will be properly credited in the caption. The only exception would be if the photo is used as a feature image where no caption is visible.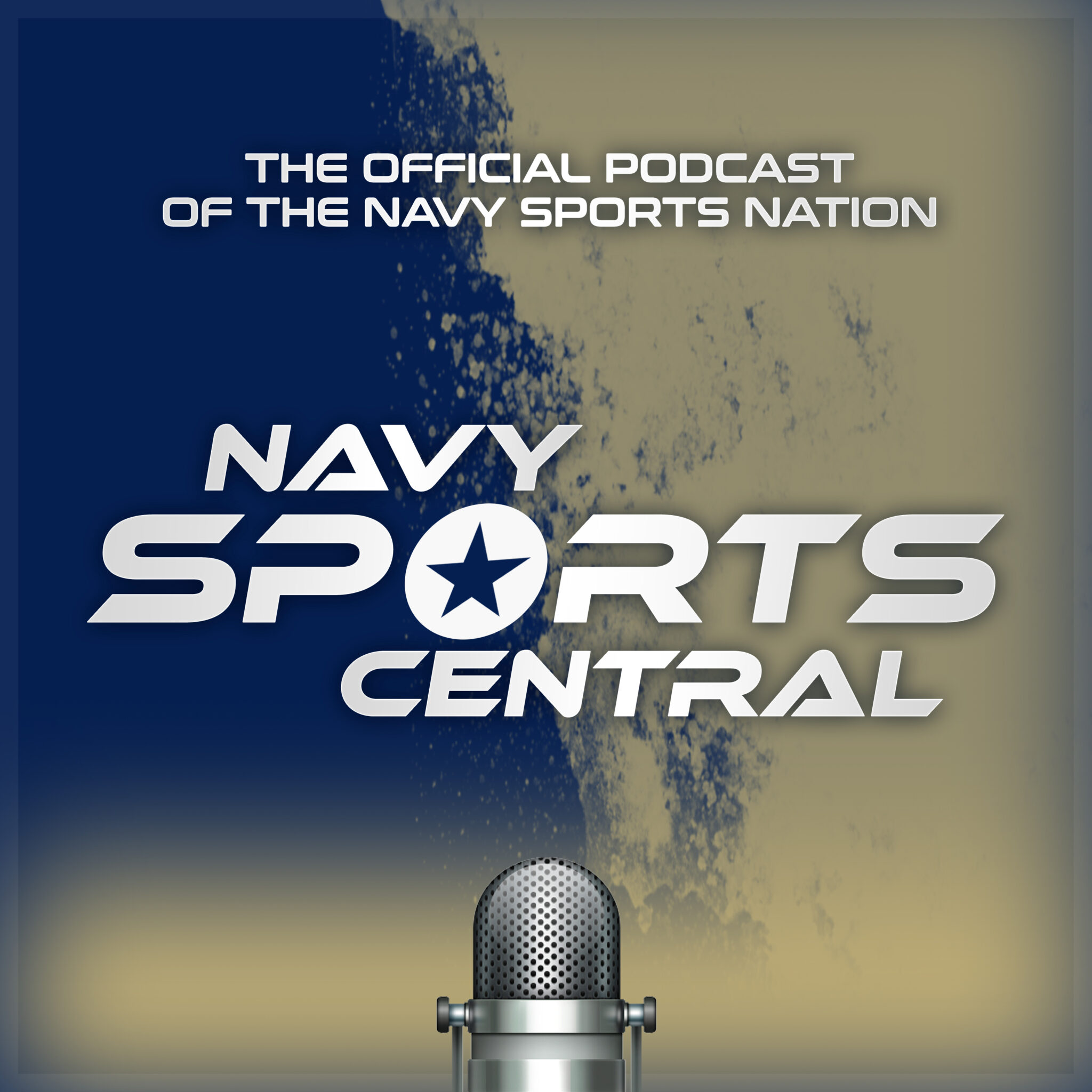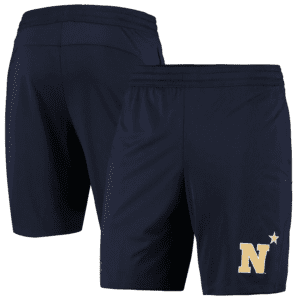 As an affiliate partner, Fanatics shares a small percentage of each sale through these links with the Navy Sports Nation which will be used to maintain the website. Thanks for your support!
Navy and St.Mary's are the only two rugby  programs in the country that have produced two Rudy Scholz Award winners. The award for the collegiate rugby player of the year was first given out in 2016.
Connor McNerney was the Naval Academy's first recipient in 2018. This year, Lewis Gray earned that honor. It was a fitting end to his outstanding career.
Click on the images to buy these two "must have" books for all Navy football fans. As an Amazon associate, I earn from qualifying purchases.
cRA Div. 1 National Championship Highlights
Karl Darden
I am a Navy veteran and a graduate of the U.S. Naval Academy. The idea to start this blog actually came from my classmates. I hope you enjoy reading this content as much as I enjoy writing it. Go Navy!! Beat Army!!