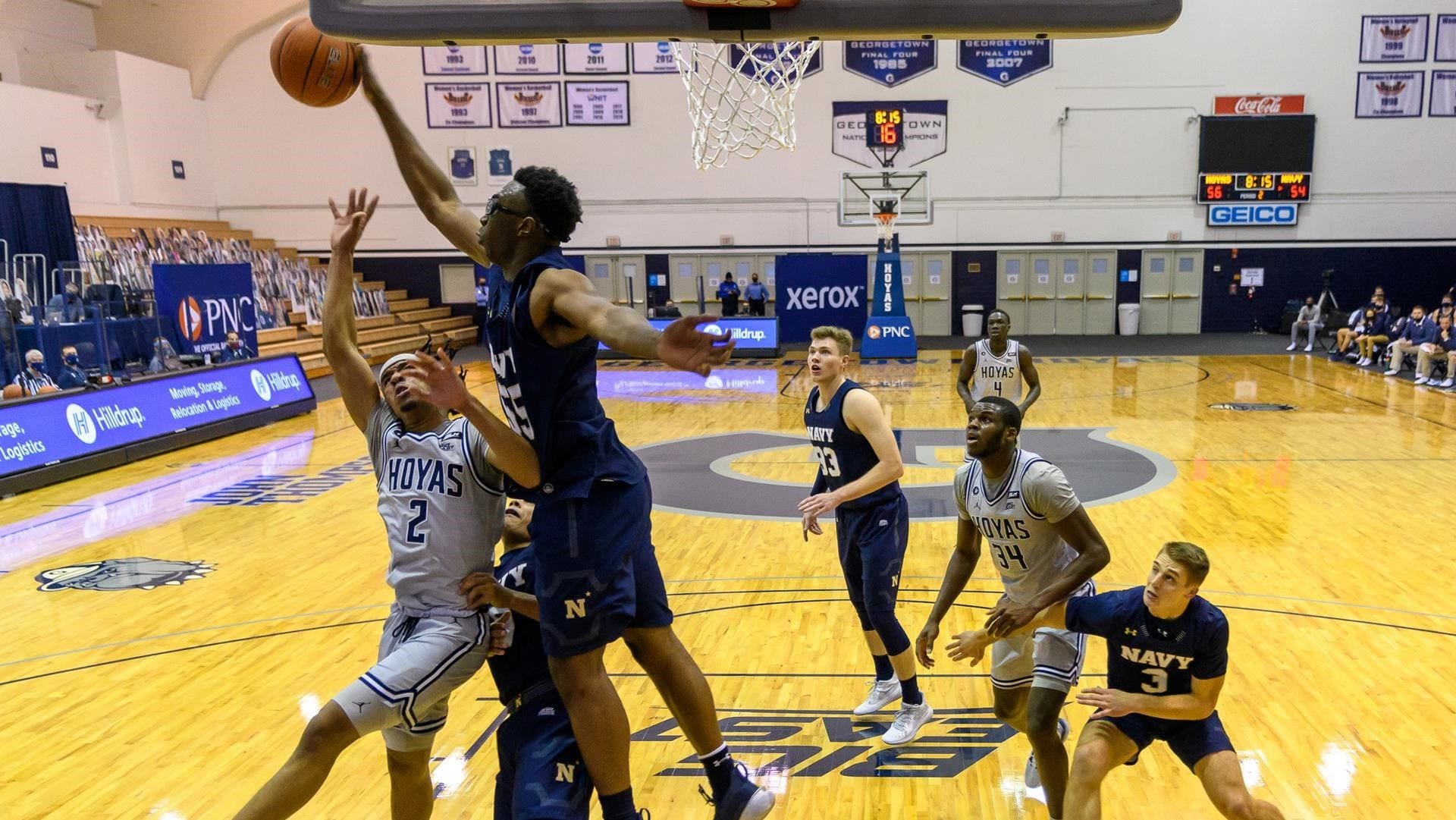 Navy Basketball: 3 Reasons Why You Need To Watch This Year
This blog had been up and running for about two weeks when I did a feature on the Navy Basketball team. They had just won an exciting game over Lafayette to improve to 10-7. And their 4-2 conference record at the time was within striking distance of the leaders.
Unfortunately, the Mids only managed to win 4 of their remaining 13 contests, finishing 14-16 overall. It was certainly disappointing considering where they were earlier in the season.
But they were a young team. Not only was Evan Wieck the only senior starter, he was the only senior, period. So as the season wore on, it's not hard to see how the mental grind may have had an impact on some of the younger players. That being said, Navy head coach Ed DeChellis knew that this kind of tough game experience would benefit his team the following season.
It's a New Day
To start the 20-21 campaign, the Mids opened with George Washington, Maryland, Mount St. Mary's, and Georgetown. It was a challenging slate of games. GW figures to be in the thick of things for the Atlantic 10 title. Maryland is one of the better Big 10 teams this year. And while Georgetown is rebuilding under Hall of Fame center Patrick Ewing, the Hoyas have ridiculously athletic team.
The Mids were going to find out where they stood pretty early. There was no doubt about that. I was able to watch every game except the one against Maryland (the Big 10 Network isn't part of my satellite package). And I've got to tell you that I really like what I've seen so far.
It would have come as no surprise to see the team at 1-3 after playing these games; especially since the last three were played over a span of five days. But the Mids totally flipped the script and ended up with a 3-1 record.
What was even more impressive was watching how they did it. So in this post, we're going to take a closer look at the Navy Basketball team and three reasons why you need to watch them this year.
Reason #1: Experience Counts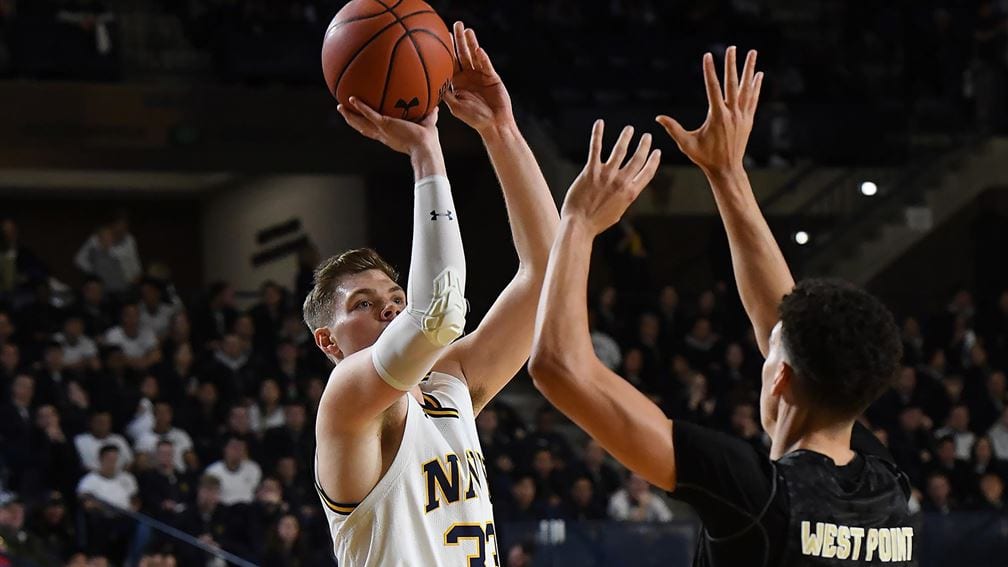 This year's Navy squad still only has one starting senior, but there are three on the team. Their starting line up consists of Cam Davis (senior), John Carter Jr., Greg Summers, and Richard Njoku (all juniors) and Tyler Nelson (sophomore).
Davis, Carter, and Summers all started last season. Nelson and Njoku got tons of playing time. So this year's Navy basketball team had an experienced core returning. And at the college level, solid experience can more than make up for gaps in talent (to a degree) that might exist between two teams.
It's All in the Motion
There are a whole bunch of motion offenses that college basketball teams run today. The goal is to spread the floor and create space. This allows for offenses to pass and cut using either straight motion or different kinds of screens. Discipline is key here, and it's where Navy's experience really comes into play.
The offense can be initiated from several different formations: 5 Out (on the perimeter), 4 Out & 1 In, or 3 Out & 2 In. You can even run motion out of a 1-3-1 scheme. No matter what the preference, the offense wants to distort the defense through a series of sharp, crisp passes and/or timely screens to create open shots.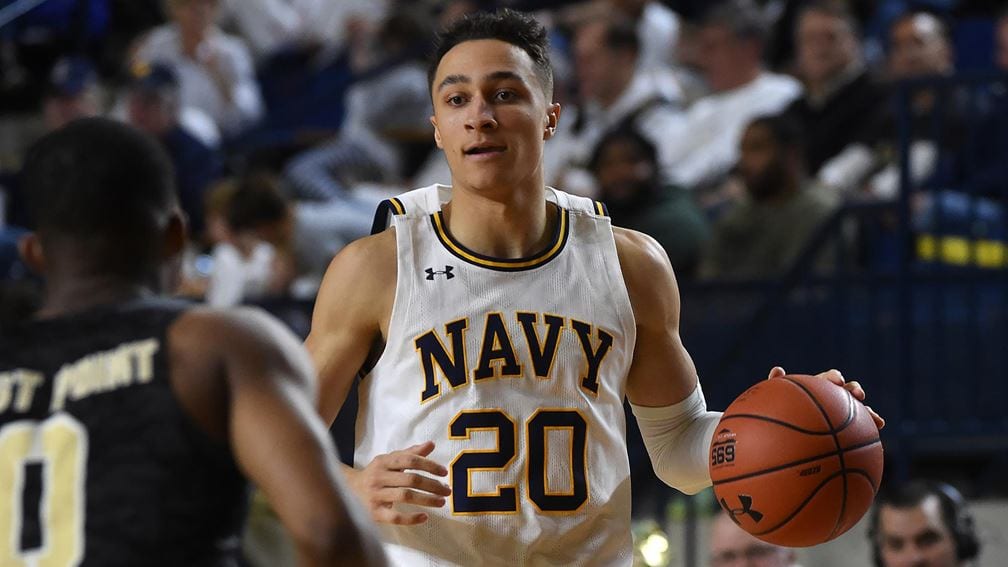 Dismantling GW
The Mids did this to perfection in their first game against George Washington. The bigger Colonials came out in a 2-3 zone defense, presumably trying to make Navy beat them with outside shooting.
It didn't work. The Mids consistently got the ball to high post, which is exactly where you want to attack the 2-3 zone. They hit a couple of key mid-range shots, which forced GW to bring up one of their defenders. That left the low block and short corner open. And from that high post position, Daniel Deaver and Luke Loehr carved up the Colonials defense by finding Richard Njoku for some easy baskets.
As an added bonus, Navy shot very well from beyond the arc. The team made over 43% of their shots, led by John Carter Jr. and Tyler Nelson. And when it was over, the Mids had come away with a 78-71 win. In doing so, they registered an eye-popping 26 assists. That was nearly twice their average for all of last year.
It was an impressive win, no doubt. But the one over Georgetown was even better. Here's how the Mids did it.
Taking Down the Hoyas
Georgetown featured four seniors in their starting lineup. But a couple of them were transfers. So they weren't as far along as the Mids with respect to their team chemistry. But they are very athletic, and they rebound like crazy.
Early on, it was Navy chasing down all the rebounds. They brought more energy to the game and ran their half court motion offense very efficiently. Cam Davis and John Carter Jr. knocked down key shots time and again by working off of high screens. They also scored by getting to the rim better than I thought they would against Georgetown's big interior line.
In the second half, Georgetown came out firing. They scored the first 8 points to go up five, and at one point, the lead was nine. But just when you thought the Hoyas were going to get some separation, there was Davis or Carter coming up with a key bucket to keep the Mids close.
Eventually, they went up 61-60 after a three pointer by Davis. After the two teams traded baskets, he hit a step back 18 footer to make the score 65-62. From there, the Mids broke the game open.
Getting It Done When It Counts
Carter followed with a 3 pointer. Nelson scored on successive layups; one off of a steal and the other after the Navy broke the Hoyas full court press. On the next possession, Freshman Austin Inge came up with another steal and scored. Then Cam Davis stripped the ball from Georgetown's Qudus Wahab underneath the Hoyas' basket. Once on the offensive end, he ran his defender into a double screen and got the lay up to increase the Navy lead to 10 with 1:25 to go.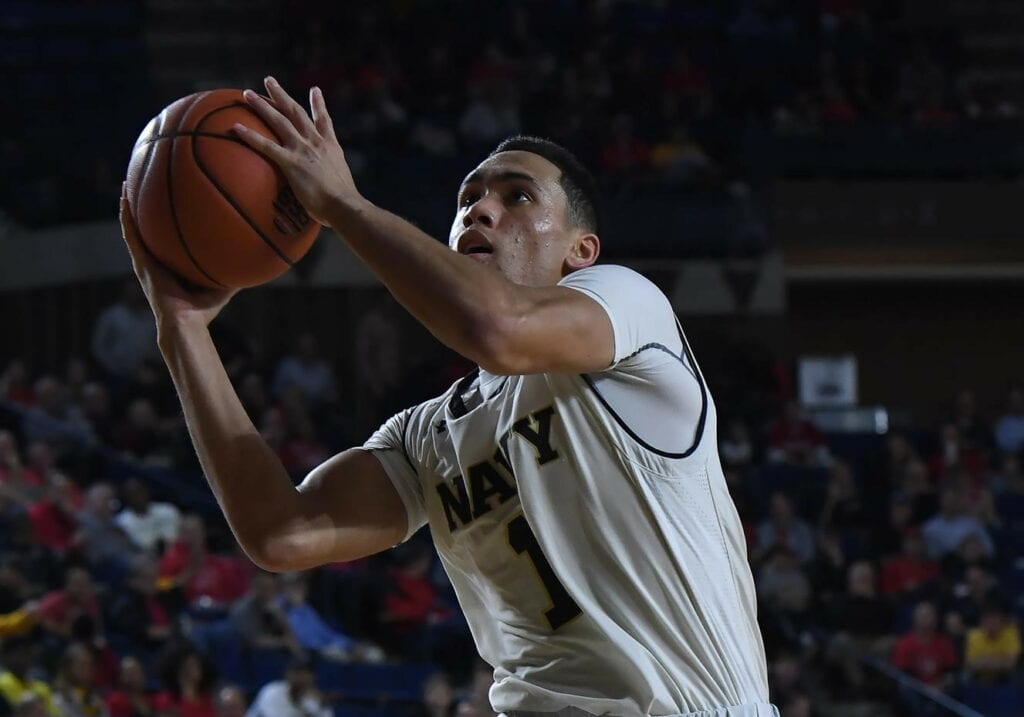 It was pretty much over from there. The Mids wound up winning by the same 78-71 score as the George Washington game. The experience of playing together was definitely a factor. But often times, that won't get you to the finish line against a team that is more athletic. That brings me to the second reason why you need to watch the Navy this season.
Reason #2: The Mids Are Opportunistic
The two guys broadcasting the Navy basketball game against Georgetown made a point of saying you don't want to let them hang around. You just never know what can happen.
The Mids stayed either slightly ahead or within arm's reach of the Hoyas the entire game. And they did it because they were opportunistic on both ends of the floor.
Taking What the Defense Gives Them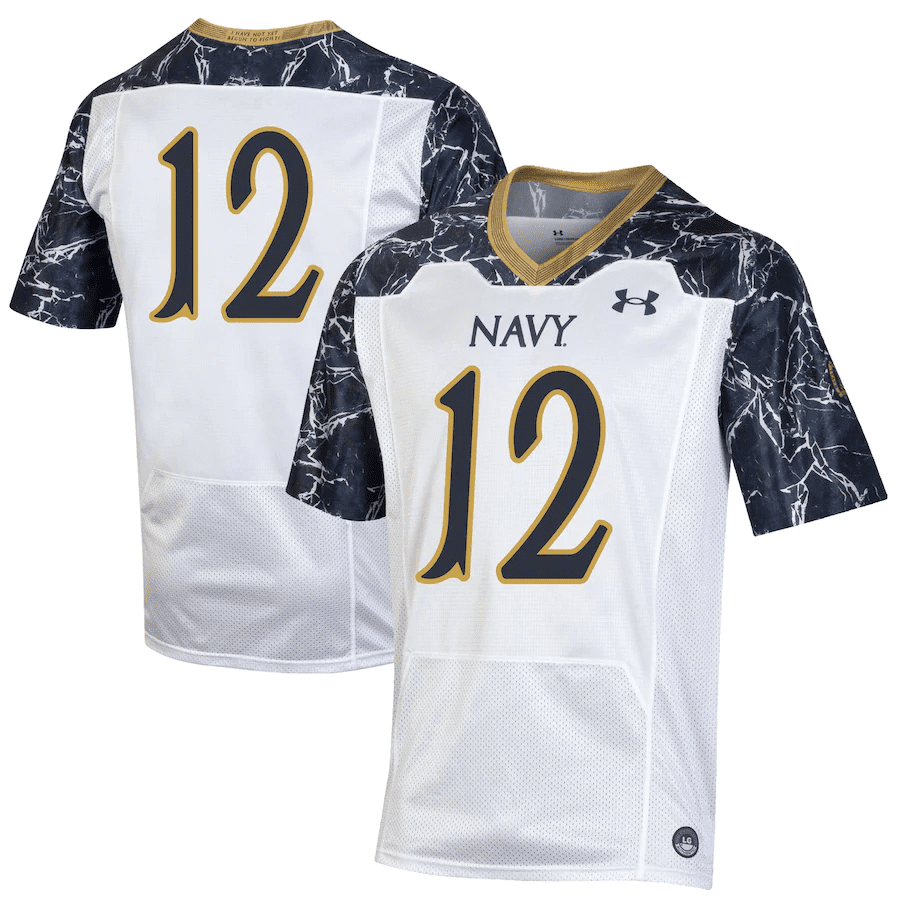 Offensively, they stayed disciplined and ran their half court motion offense effectively. Both Davis and Carter scored from the perimeter working off of screens. They also used them to get to the rim.
But the Mids didn't turn down opportunities to get points in transition either. During one sequence in the first half, Greg Summers came away with a defensive rebound and brought the ball up the court. He found Carter on the right wing as the Hoyas were still getting into position. With no one on him, the Navy sharpshooter pulled up and hit a three to put the Mids up 20-17.
Carter is coming off a season where his 3 Pt. FG percentage dropped noticeably after a strong freshman year. But he made good use of his time in the offseason working on his shot and his mental game. Carter led the team in scoring with 17 points against George Washington and dropped 20 on the Hoyas. Not only does he shoot well, but he operates well in traffic and is very crafty getting to the rim.
Winning the Turnover Battle
Georgetown had a distinct matchup advantage inside. But the Mids made up for it by disrupting the passing lanes. They made it extremely tough for the Hoyas to get the ball inside. When they finally did, they usually scored in the first half. But in the second half (especially in the last 10 minutes of the game), Navy was much more effective bringing help from the weak side to force some turnovers.
In fact, that has been one of their keys to success so far this year. Navy does a great job getting anticipating where the passes are going and getting a hand on them. It's part of the reason why they've forced their opponents into an average of nearly 15 turnovers per game. And turnovers are always the great equalizer when playing teams that are more athletic.
Having experience and being opportunistic can take a team pretty far. But there is another key ingredient that contributes to a team's success. And it's the third reason why you need to watch Navy Basketball this year.
Reason #3: Navy's Mr. Clutch
All teams that contend for a conference title have one player who can get them a basket whenever they absolutely need one. People call that being clutch. And for Navy Basketball fans, that guy is Cam Davis.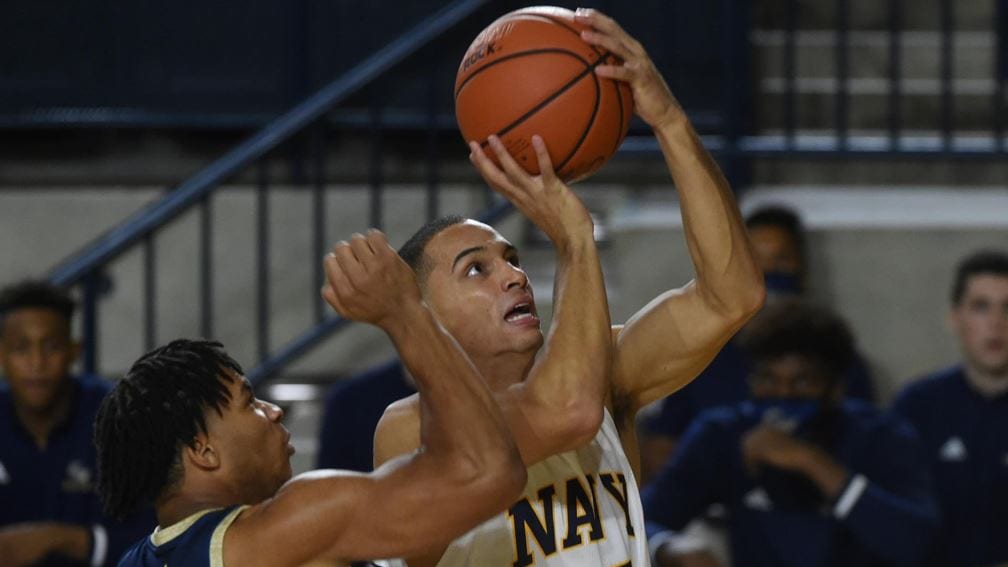 The interesting thing is that Davis wasn't highly recruited by Navy when he was in high school. Chris Walker, who was doing the color commentary on the Georgetown game shared that story. Davis found out about the Academy from one of his buddies. I think it's fair to say that the coaching staff is very glad they learned about him.
Immediate Impact
Once he got to Annapolis, the six foot senior from Battlefield, MO didn't waste any time becoming a contributor. He led all freshmen in points, assists, and minutes. Davis also a then career high 18 points in a win over Holy Cross.
He continued to make his presence felt during his sophomore year, but it was last season when Davis clearly established himself has the team's floor leader. He paced the Mids in average points per game, assists, minutes, three point shooting, and he was third on the team in steals. Those numbers were enough to earn him 2nd team All-Conference honors.
In Navy's three wins this year, Davis scored 15, 26, and a career high 28 points. But to really appreciate his value, you don't need to look any further than what he has done when it's counted most.
Crunch Time Performance
Davis scored 8 of his 15 points in the second half against George Washington. Every time the Colonials looked like they were closing the gap, he hit a key basket or made a critical assist to stop their momentum.
In the Mount St. Mary's game, the Mids looked to be in complete control. After leading 53-37 with ten minutes to go, the Mountaineers staged a furious rally to close 54-50 with just over six minutes left. From there Davis scored 12 of his 26 points including a perfect 10 for 10 from the free throw line to close out the win.
And we've already gone over what he did against the Hoya's. This guy has a step back jumper that would make James Harden proud. And if he gets even a sliver of an opening, he is past his defender and converting at the rim.
This is won't be a normal season by any stretch. But trust me, if you're a Navy basketball fan, you'd be doing yourself a disservice if you don't make it a point to watch Cam Davis play. He really is a lot of fun to watch.
All The Pieces Are There
With this win over Georgetown, the Mids are off to their best start in over 10 years. And it's the direct result of three key factors.
First, they are a very experienced team. Anytime you have four starters coming back, your chances of winning consistently improve quite a bit.
And it's this experience that allows them to run that motion offense so successfully. The Mids do an excellent job of controlling the game's pace. They spread the floor and run through their series of cuts and screens to create open shots. This takes both patience and discipline, and they clearly have both.
This team's opportunistic nature has also contributed to its early success. It's true that they may not always be able to match up with some opponents athletically. But their ability to disrupt the passing lanes and cause turnovers is going to keep them in a lot of games, and they'll win their fair share of those.
And finally, Cam Davis' ability to perform in the clutch is the third piece of this puzzle. Through four games, the Navy captain leads the team in field goal percentage, 3 point shooting, assists and steals. Whenever the Mids need a big play, all they need to do is look in his direction. And he comes through just about every time.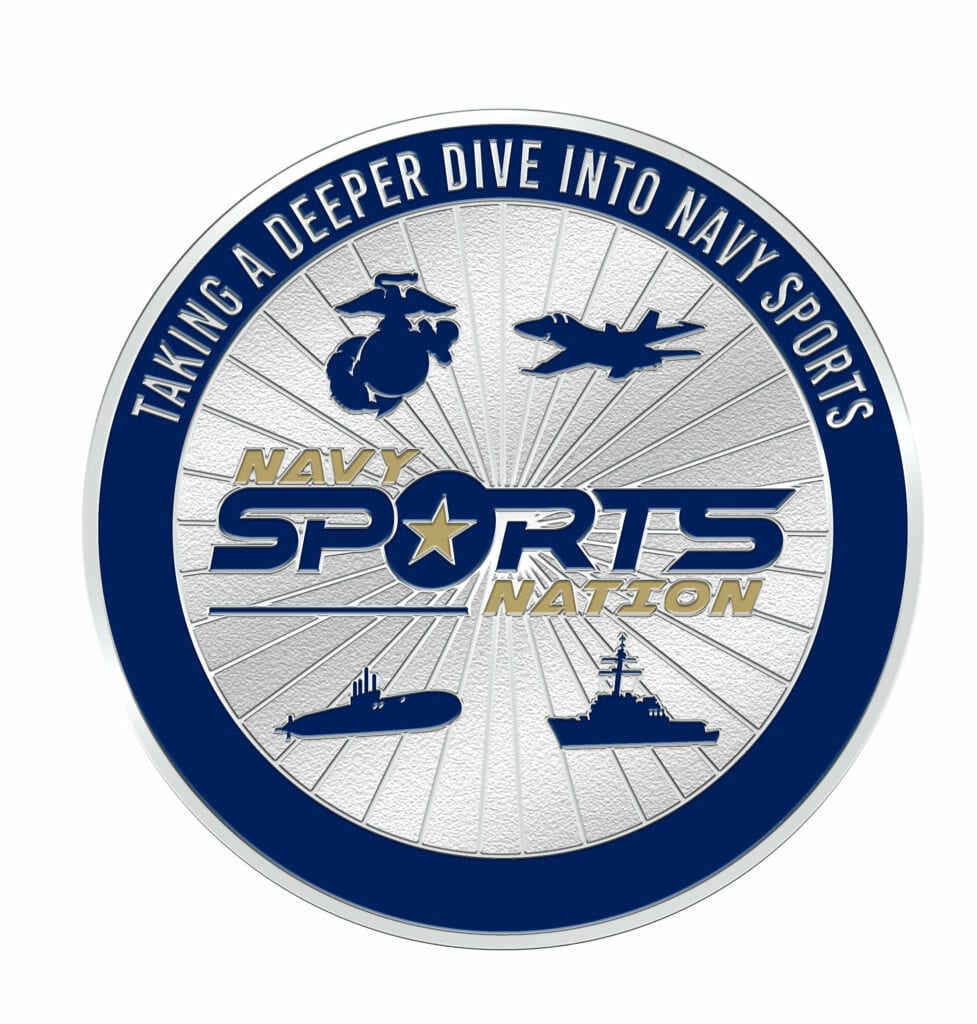 Final Thoughts
The last time a Navy Basketball team took down a Big East opponent was March 1986. The Mids destroyed the #2 seeded Syracuse Orangemen in the Carrier Dome to advance to the Sweet 16. They would eventually fall to Duke in the Elite 8, but that squad led by David Robinson and Vernon Butler was easily the best ever produced by any of the service academies.
Now, I'm not going to sit here and draw comparisons to those guys. But I do remember how much fun it was to watch that '86 team compete in the NCAA Tournament. So if you appreciate watching a team that's plays like they're singing from the same sheet of music, do yourself a favor and check out this year's edition of Navy Basketball. Trust me, it'll be worthwhile.
Until next time . . .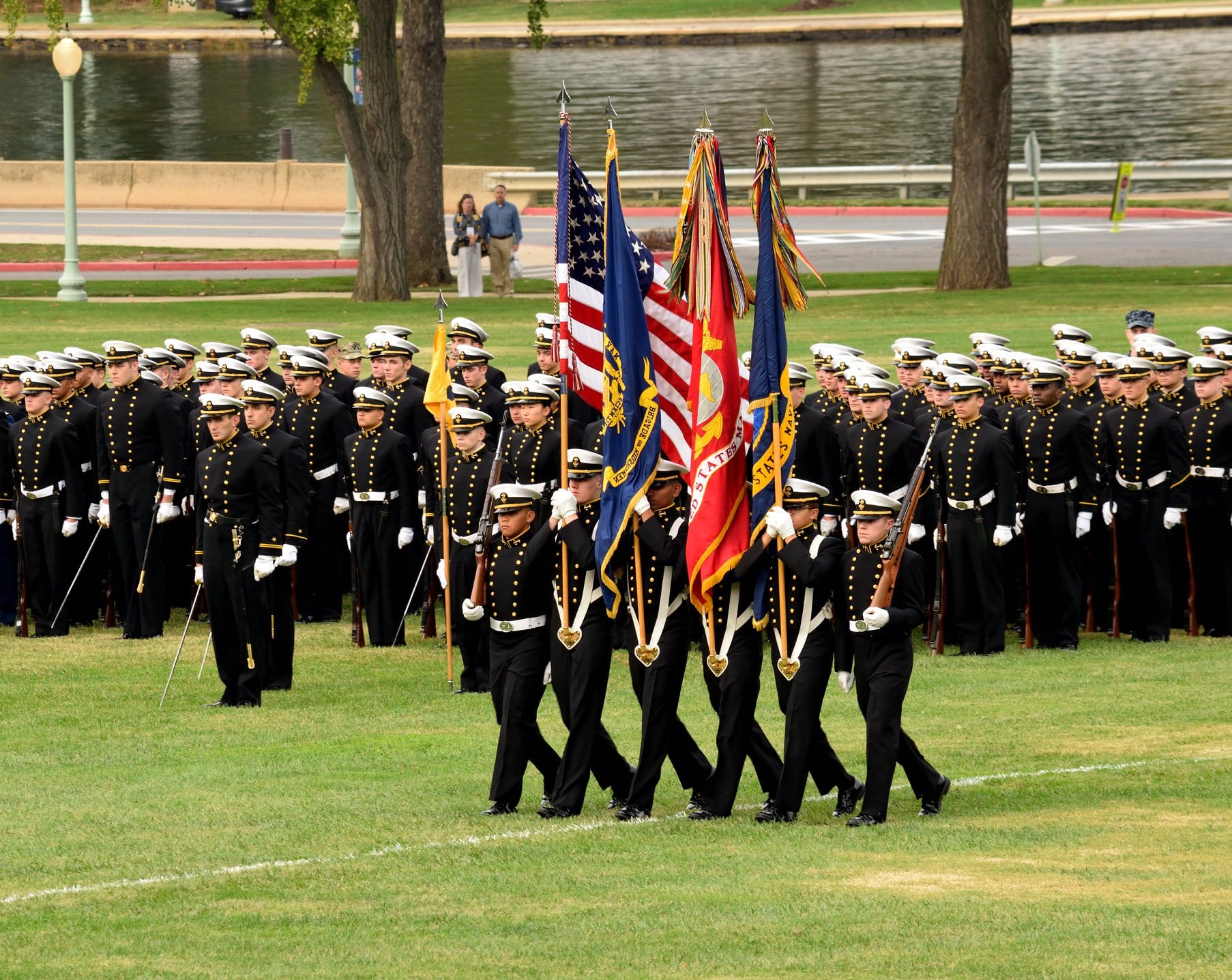 My sincere thanks to Scott Strasemeier, Senior Associate AD for Sports Information at the U.S. Naval Academy for granting permission to use images and video from the Navy Athletics media library. All photos used from this source will be properly credited in the caption. The only exception would be if the photo is used as a feature image where no caption is visible.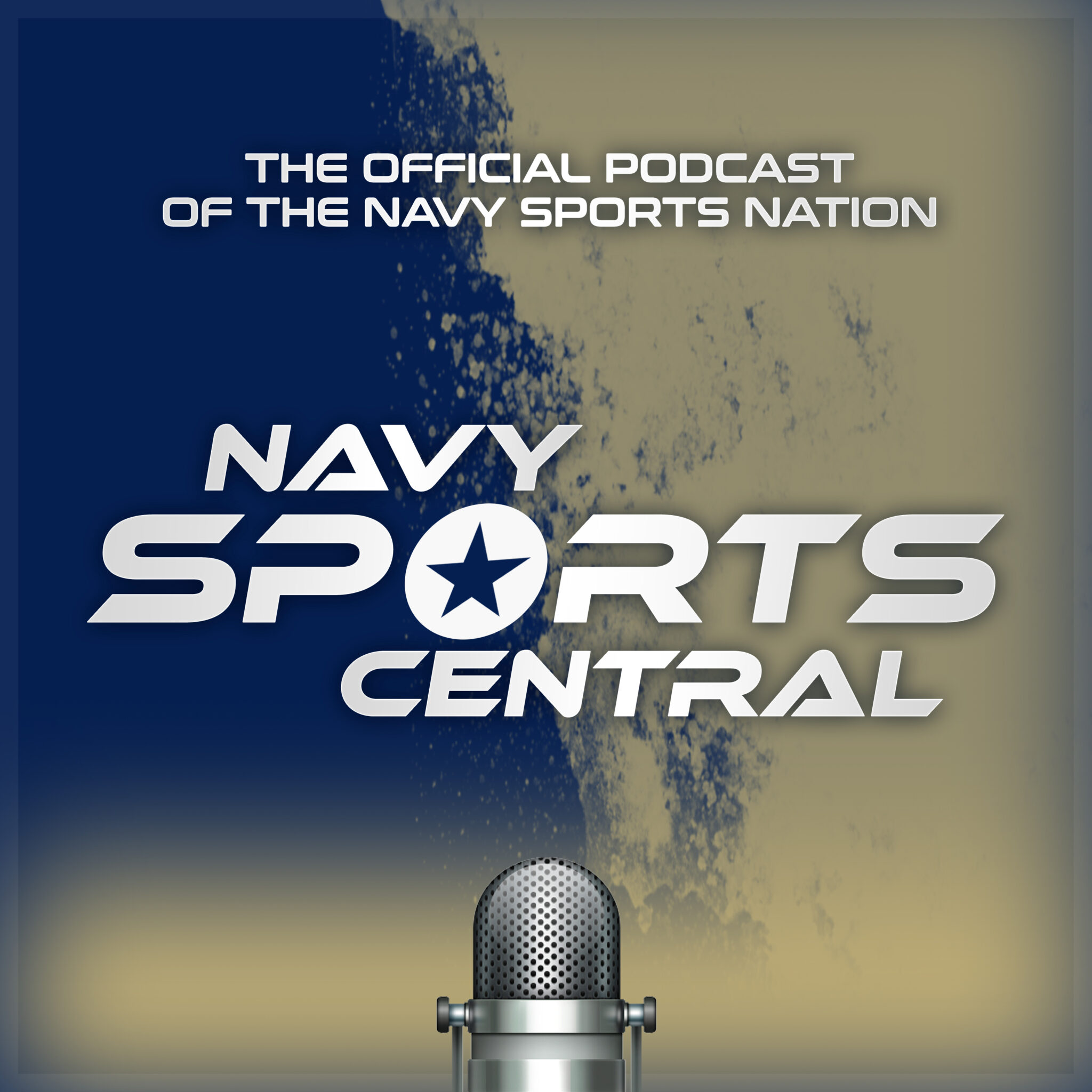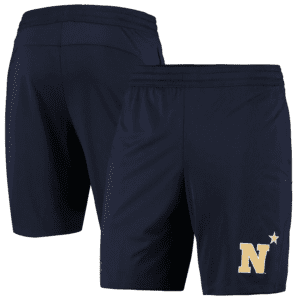 As an affiliate partner, Fanatics shares a small percentage of each sale through these links with the Navy Sports Nation which will be used to maintain the website. Thanks for your support!
Navy and St.Mary's are the only two rugby  programs in the country that have produced two Rudy Scholz Award winners. The award for the collegiate rugby player of the year was first given out in 2016.
Connor McNerney was the Naval Academy's first recipient in 2018. This year, Lewis Gray earned that honor. It was a fitting end to his outstanding career.
Click on the images to buy these two "must have" books for all Navy football fans. As an Amazon associate, I earn from qualifying purchases.
cRA Div. 1 National Championship Highlights
Karl Darden
I am a Navy veteran and a graduate of the U.S. Naval Academy. The idea to start this blog actually came from my classmates. I hope you enjoy reading this content as much as I enjoy writing it. Go Navy!! Beat Army!!